Japanese Prime Minister Shinzo Abe and Chinese President Xi Jinping have emerged from talks in the Vietnamese city of Da Nang to declare the two nations will embark upon a "fresh start" to their often troubled relationship.
The two leaders, who met on the fringes of the Asia Pacific Economic Cooperation (Apec) summit, expressed a shared commitment to solving the problems posed by a belligerent regime in Pyongyang, to setting up a communication mechanism between their respective militaries to avoid accidental clashes and to arranging a three-way summit with South Korea's leadership in the near future.
Smiling broadly as he shook the Chinese leader's hand for the cameras, Abe said: "At the end of the meeting, President Xi said this is a meeting that marks a fresh start in relations between Japan and China. I completely feel the same way."
In Manila, two days later, Abe went one step further and claimed relations between Tokyo and Beijing had improved to the point the two leaders might visit each other's capitals as soon as next year.
Yet the discussions at such meetings are telegraphed and choreographed long in advance, as are the replies and – critically – the areas best avoided.
North Korea was always going to be an area on which the two leaders broadly agreed, even though Beijing and Tokyo have very different attitudes on how to approach the problem of their nuclear-armed neighbour.
Still, it would have been encouraging to the regional community to see the two major powers concur, while it is surely significant – and not a coincidence – that China had just announced plans to send a special envoy to North Korea.
The visit will be the first of its kind in more than one year, although the message that Song Tao, head of the Chinese Communist Party's international department, will bear remains unclear.
And analysts warn that despite the handshakes, smiles and promises of "fresh starts" between the Japanese and Chinese leaders, such vows will not cover every eventuality that will crop up in the coming months and years. They will not, for example, be able to paper over any schism that will inevitably appear should nationalist groups from either China or Japan try to land on the disputed Diaoyu Islands, which are presently controlled by Japan – which calls them the Senkakus – but claimed by Beijing.
Abe studiously avoided mention of the uninhabited islands in his bilateral discussions with Xi, while he also steered clear of the issue of China's occupation and development of similarly disputed atolls and islets in the South China Sea. Avoiding the issue may be diplomatic, analysts believe, but it does not mean it has disappeared or been solved. Inevitably, the pace at which this "new relationship" develops will be tempered by domestic concerns and considerations, they add.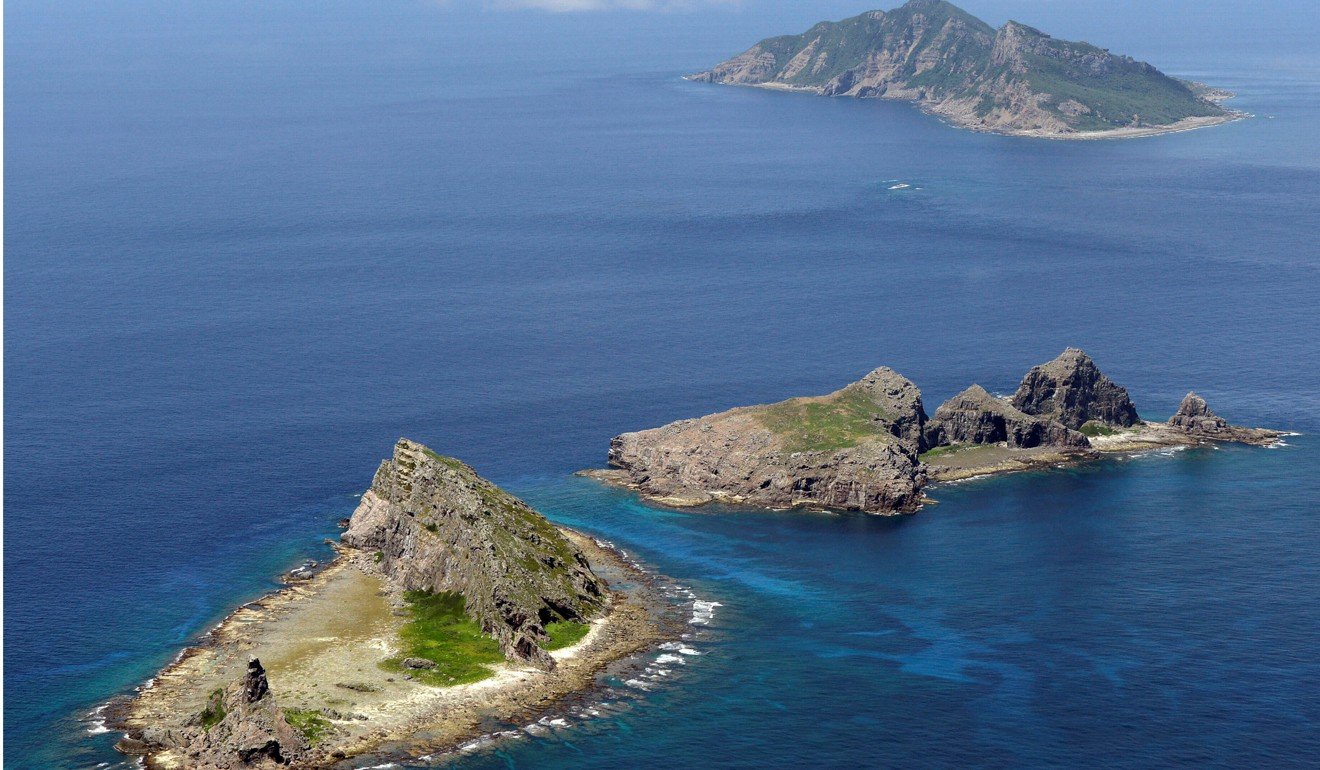 "For Xi, despite his clear consolidation of power at the recent party congress, Sino-Japanese relations are still very much tied to domestic politics," said Stephen Nagy, a senior associate professor of international relations at Tokyo's International Christian University.
"There are still many who would claim that showing an overly friendly face to Japan is treason to China, so it is still difficult for Xi to engage with Abe as an equal.
"That is why I expect Xi to go back to being constrained and not very enthusiastic about promoting ties with Japan. If, however, China can engage with Japan in a way that looks like Beijing is driving the cooperation and Abe just wants to get on board, that would be a very different dynamic for the domestic audience."
One way of achieving that might be to get Japan to more enthusiastically embrace China's "Belt and Road Initiative", which is aimed at linking Eurasian economies in a China-centred trading network. Yet Abe has his own agenda.
"For five years, ever since he was first elected prime minister, he has repeated that Japan is open to talks with China," Nagy said. "That is the narrative that Abe has pushed, along with the suggestion that Japan is open to reconciliation and cooperation but China is the problem in the relationship, that Beijing is obstructionist."
All the while, Abe has been working hard to deepen the security relationship with the United States and pushing forward with other alliances, such as the quadrilateral security arrangement that brings together Japan, the US, Australia and India.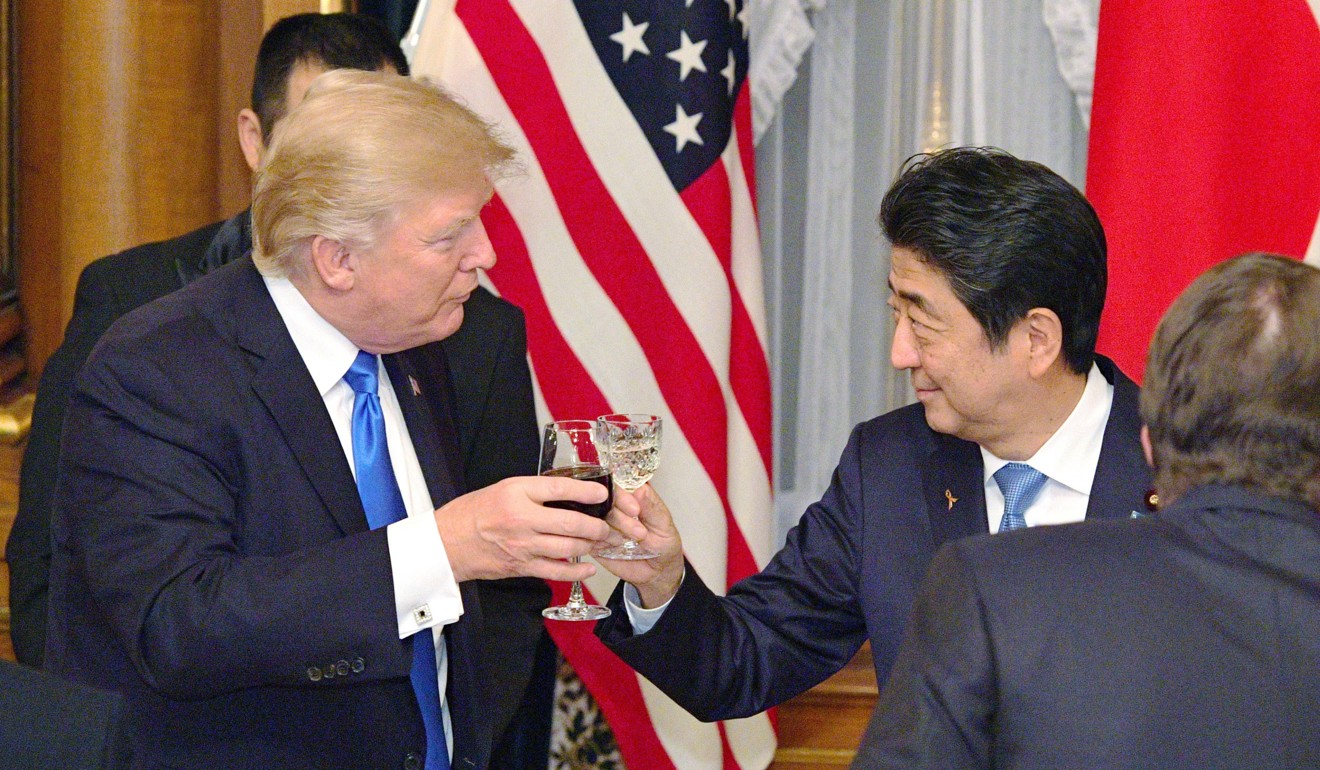 "From a Chinese point of view, that looks very much like Japan is playing a leading part in developing a containment strategy and pushing back against Chinese expansionist policies in the region," Nagy said. "And the contradiction in the promise of a 'fresh start' at the same time as containment makes it very hard for Xi to push forward on ties with Japan."
Nevertheless, declarations of fraternal ties will make it harder for China to continue its aggressive expansionist policies, according to Yoichi Shimada, a professor of international relations at Fukui Prefectural University.
"Xi is unable to show any aggressive moves in the region in the near future, so I expect a more peaceful period, but the underlying tensions have not gone away," he said. "Xi has himself stated explicitly that China's long-term goal is to expand into the Pacific Ocean. The problem is that the Senkaku Islands [the Diaoyus], Okinawa and Taiwan effectively form a wall that limits China's maritime capabilities.
"So from Beijing's point of view, those all need to be occupied by Chinese forces and that remains their long-term objective."
Shimada believes Abe is a "shrewd statesman" and fully comprehends that behind the smiles of the Chinese leader lie economic, political and territorial ambitions that clash with Japan's.
"I would say that Japanese people trust the average Chinese person, but no one here trusts the Chinese Communist Party," Shimada said. "But Xi is a pragmatic person, I believe, so I do not expect any belligerent moves soon and we should have more smiles, handshakes and even, perhaps, summit meetings.
"Looking into the future, however, I do not believe the Chinese leopard has changed its spots," he added. "Abe knows that." ■