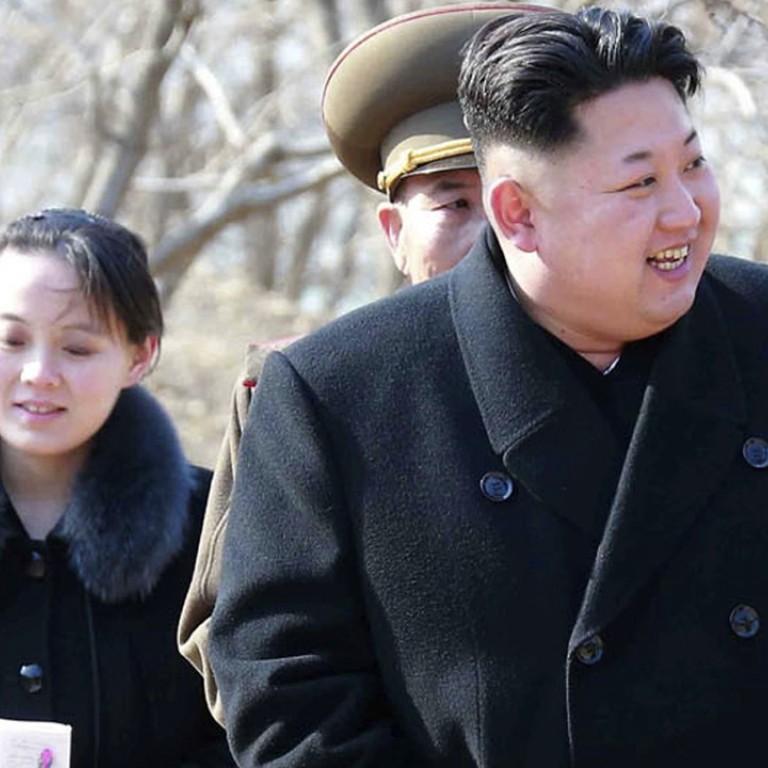 North Korea's Olympic charm offensive futile, says US – but will Kim's sister get a handshake?
Washington's envoy in Seoul refuses to rule out meeting between US Vice-President Mike Pence and Kim Jong-un's sister, Kim Yo-jong, when she arrives in South Korea for Friday's opening ceremony in Pyeongchang
North Korea's attempts to use the
Winter Olympics
as a part of a "charm offensive" to woo its southern neighbour will be futile, Washington's envoy in Seoul said on Thursday, a day before the Games' opening ceremony which
Kim Jong-un
's younger sister is expected to attend.
Marc Knapper, the interim charge d'affaires in Seoul, however, refused to rule out the possibility of the visiting US Vice-President Mike Pence meeting with 28-year-old Kim Yo-jong.
Kim, who will be the first member of the isolated regime's ruling dynasty to visit the South, will accompany ceremonial head of state Kim Yong-nam at Friday's opening ceremony in the city of Pyeongchang. Pence will lead the US delegation at the event.
"For sure it is generating a lot of interest … we have got wall to wall coverage of the North Korean delegation and especially her [Kim's] appearance, first time ever that a member of the Kim family has visited South Korea," Knapper said in a telephone press briefing with regional journalists ahead of Pence's arrival in Seoul on Thursday afternoon.
WATCH: Ahead of the Winter Olympics, a North Korean delegation arrives in Seoul – to protesters and police
"As for whether she or any of the other North Korean delegation members will meet the vice-president or members of our delegation, I will just say we have not requested a meeting, as the vice-president himself noted," Knapper said. "As he also said, we will see what happens."
Asked whether Pence would offer a handshake if the two were within eyeshot or in the same room, Knapper said he was "not going to venture a guess", adding that the scenario was "in the territory of speculation".
The North Korean state-run news agency KCNA on Thursday said Pyongyang officials would not meet their American counterparts, and in typical hyperbolic style stated that "we have never begged for dialogue with the United States and it will be the same going forward".
A South Korean official meanwhile told Reuters news agency Friday's opening ceremony at the Pyeongchang Olympic Stadium was a "protocol nightmare" because of the attendance of high-level officials from both Washington and Pyongyang.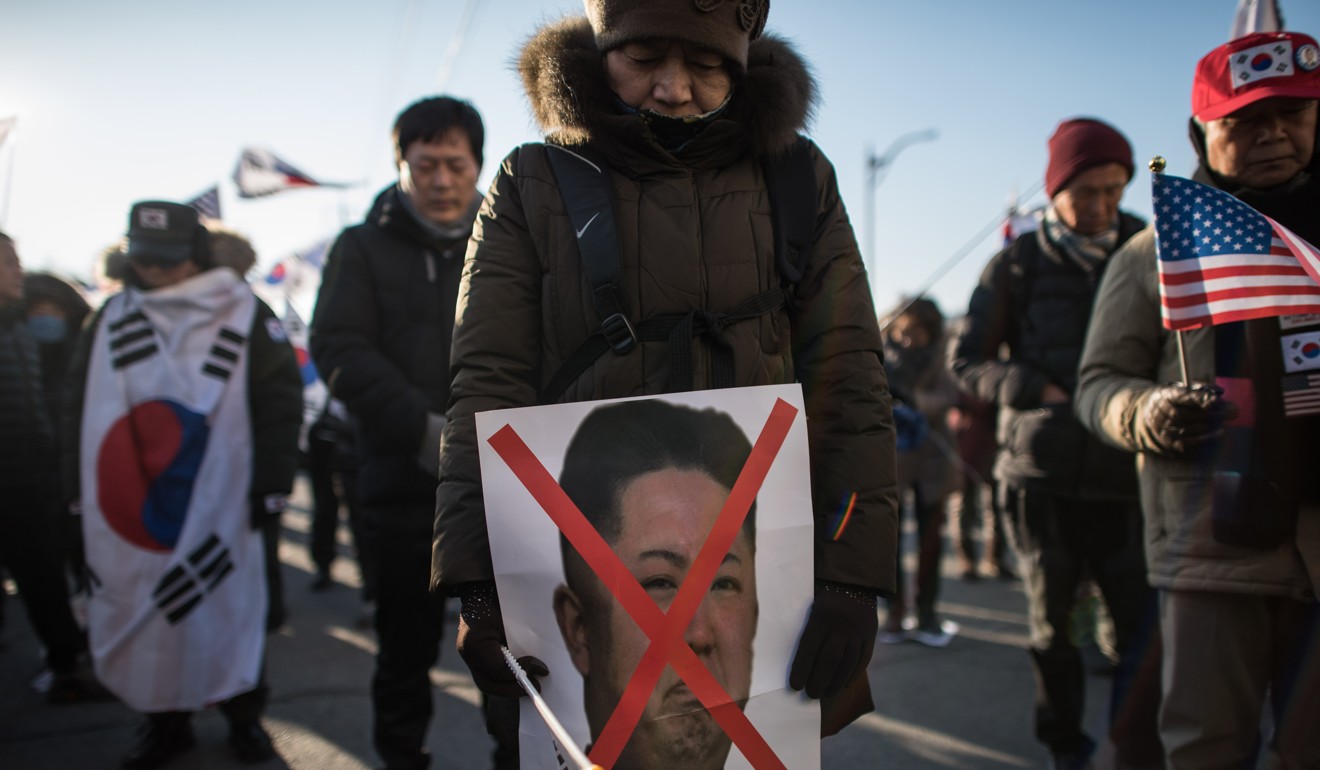 "How close should the North Koreans and Americans sit, when Washington has been so public about sanctions and pressure against North Korea? And who takes a higher seat?," the unnamed official said.
Knapper said US officials had been working with their South Korean counterparts "on things like seating charts" and added that Washington's main goal was for the Games to be a success.
He dismissed suggestions that North Korea's diplomatic overtures could undermine Washington's alliance with the South as well as efforts to pressure Kim Jong-un to abandon the country's nuclear and missile programmes.
The dispatch of the younger Kim, and the earlier eleventh hour decision to send a delegation to the Games are seen as moves by the regime to curry favour with Seoul and undermine the South's long-standing alliance with the US.
"It is going to take a lot more than a North Korean Olympic delegation to undermine this alliance," Knapper said. He added: "This is a very strong alliance, and one that could withstand any kind of charm challenge or otherwise from the North."
WATCH: North Korea to send athletes to Winter Olympics in South Korea
The interim US envoy said Washington supported
North Korea
's participation in the Pyeongchang Games as it would allow the country's leaders to see "what good things accrue when they decide to rejoin the international community and make the right decisions".
That position – relatively dovish considering the fierce sabre rattling against Kim by President Donald Trump late last year – had been in place since Pyongyang announced in January that it was sending a delegation to the Games.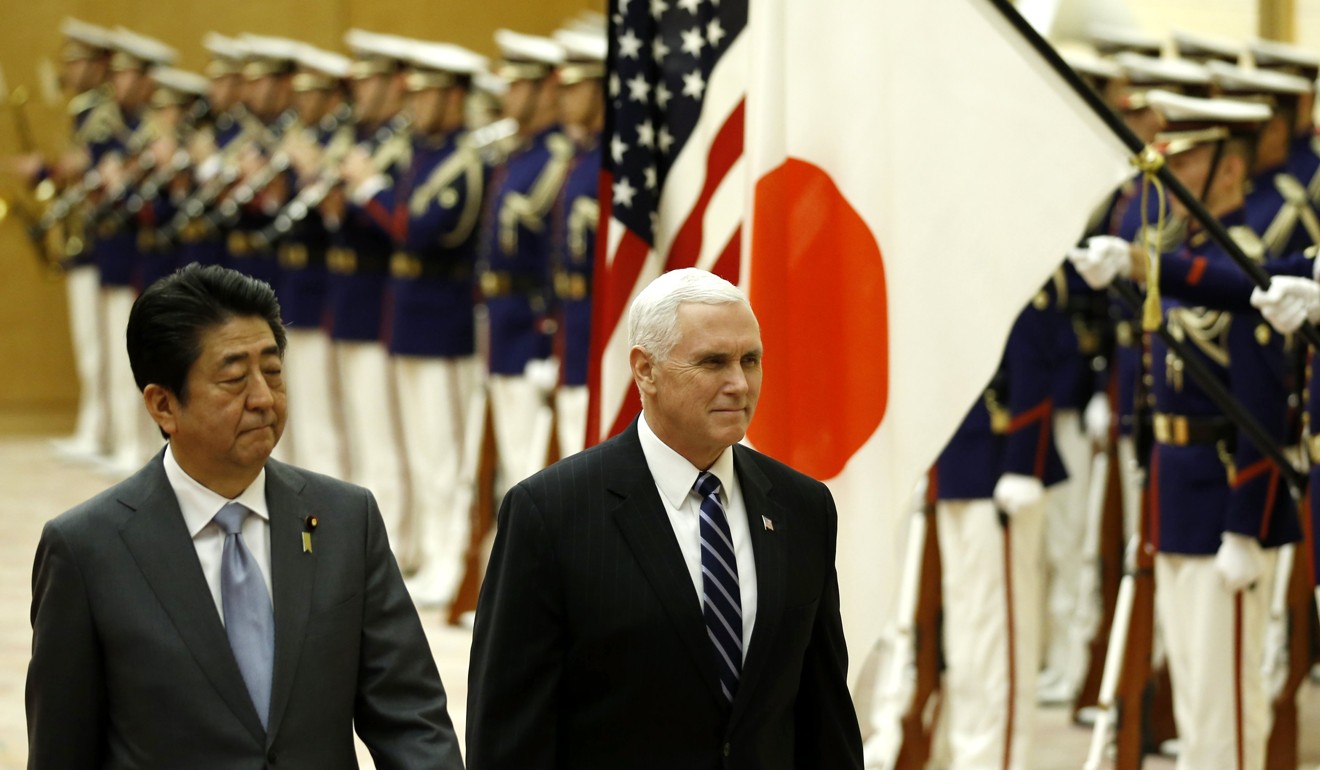 But in a whistle stop visit to Tokyo on Wednesday ahead of his arrival in Seoul, Pence appeared to revert to a hardline position, saying he planned to "stand with our allies and remind the world that North Korea is the most tyrannical and oppressive regime on the planet".
"We will not allow North Korea to hide behind the Olympic banner the reality that they enslave their people and threaten the wider region," he said during a press briefing alongside Japanese Prime Minister Shinzo Abe. He reiterated that the US would continue its "maximum pressure campaign" to push Pyongyang towards irreversible denuclearisation.