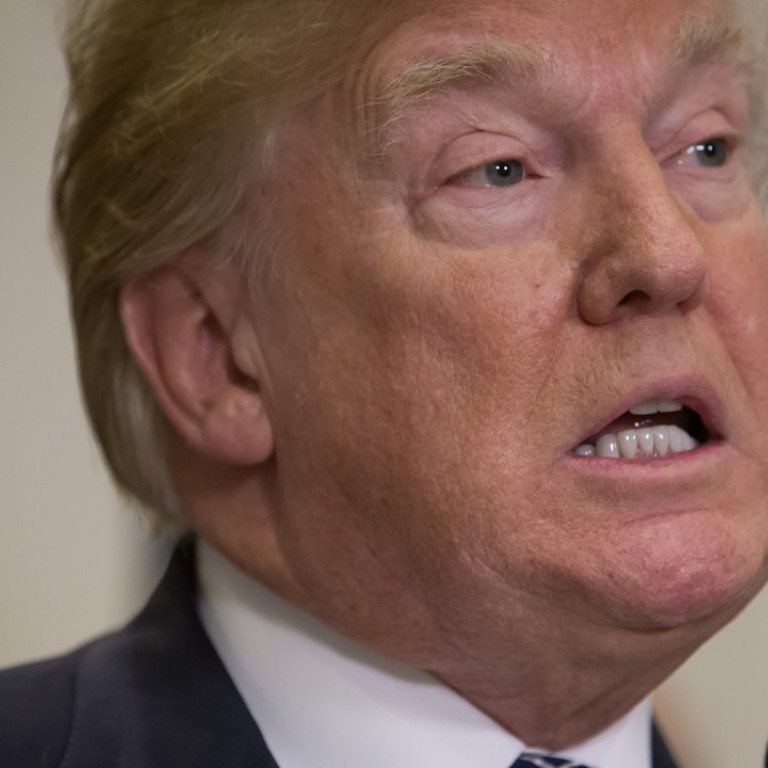 How China can benefit from anti-Trump sentiment in Iran
Economic woes and US hostility have soured Iranians' perceptions of governments in both Tehran and Washington. If the US drops the nuclear deal, Rouhani will be under pressure to seek investment from elsewhere
China, Russia and the European Union stand to gain from mounting anti-Americanism and fears over the Iranian economy, a new poll suggests. While Iranians are unhappy at two presidents – America's Donald Trump for his inclination to drop the three-year-old nuclear deal and their own leader Hassan Rouhani for mismanagement of the domestic economy – they largely back Tehran's nuclear and missile programmes, Maryland-based IranPoll found.
The poll is the first major study of public opinion to be released since anti-government protests in December and January. Those protests were largely a reaction to economic woes, widespread corruption and rising fuel and food prices. While Iranians blame these issues largely on Rouhani, they have also had their expectations dashed – most had thought life would improve when sanctions were lifted after the nuclear deal with Washington and other world powers was signed in 2015.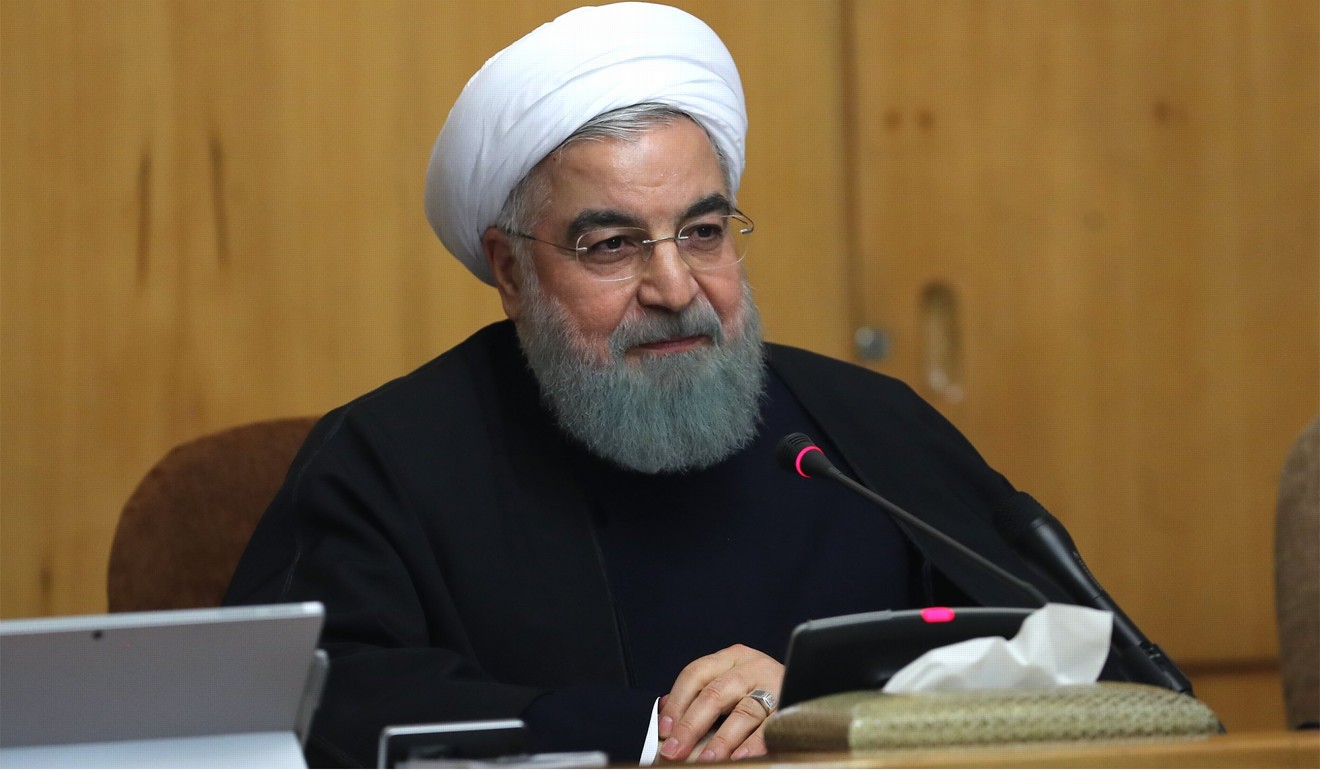 But with these hopes fading – along possibly with the deal itself if Trump has his way – the poll shows the "economic roots of a new anti-Americanism" are setting in, according to Iran scholar Esfandyar Batmanghelidj. That is a blow in one of the few Middle Eastern countries where public perceptions of the United States (at least until the rise of Trump) had been largely positive. Tehran and Tel Aviv were the only two major Middle Eastern cities that reacted to the September 11 attacks in 2001 in New York and Washington with pro-American demonstrations.
WATCH: With sanctions lifted, Iran's economy expected to grow
Batmanghelidj said anti-Americanism was increasing because the Trump administration was perceived to have failed to fulfil its obligations under the 2015 nuclear agreement negotiated with Iran by the US, the European Union, Russia, China, Britain, France and Germany.
This meant Iranians felt the "very idea of diplomacy is being defeated", said Batmanghelidj.
However, America's loss could be a gain for the European Union, China and Russia depending on how they react. Technically, the nuclear deal would remain in place even if the US withdrew – creating opportunities for EU, Russian and Chinese companies to invest in Iran.
However, those companies would have to be willing to brave reimposed US sanctions that could threaten non-US investors in Iran that also have interests in the US. That is likely only if the EU, Russia and China introduced the threat of their own counter-sanctions on US businesses and interests, something Iranian leaders are looking primarily to the EU for.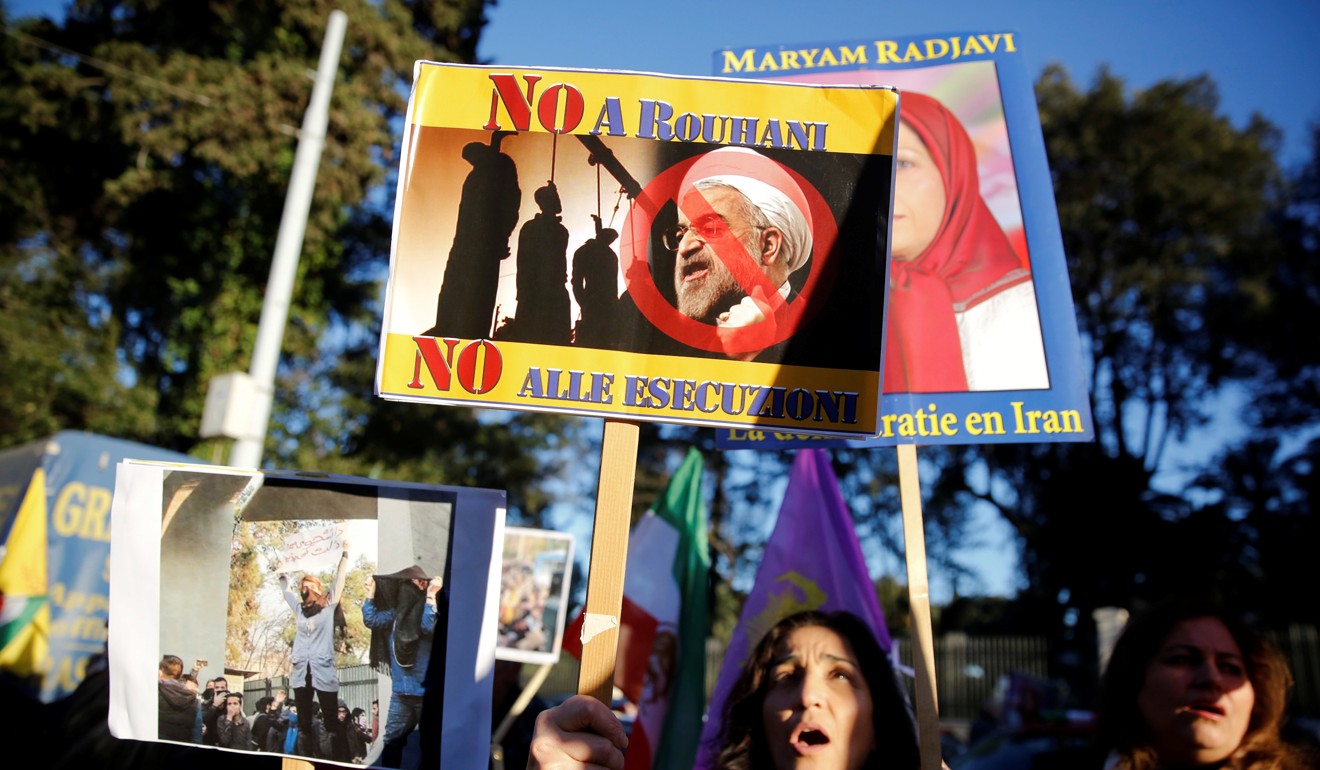 Attitudes to China were not included in the poll, but more than 80 per cent of Iranians surveyed concluded that relations with the US had not improved as a result of the nuclear agreement, a stark increase from the 55.7 per cent in a June 2016 poll. Trump was described as "completely hostile" by 69.2 per cent, compared to 49.6 per cent in December 2016.
Some 60 per cent thought the US had not lifted all the sanctions it was obliged to wave under the agreement, up from 24.5 per cent in June 2016. In perhaps one of the more startling responses, the number of Iranians who had an unfavourable or somewhat unfavourable view of Americans rose from 45 per cent in July 2014 to 54.5 per cent in January of this year.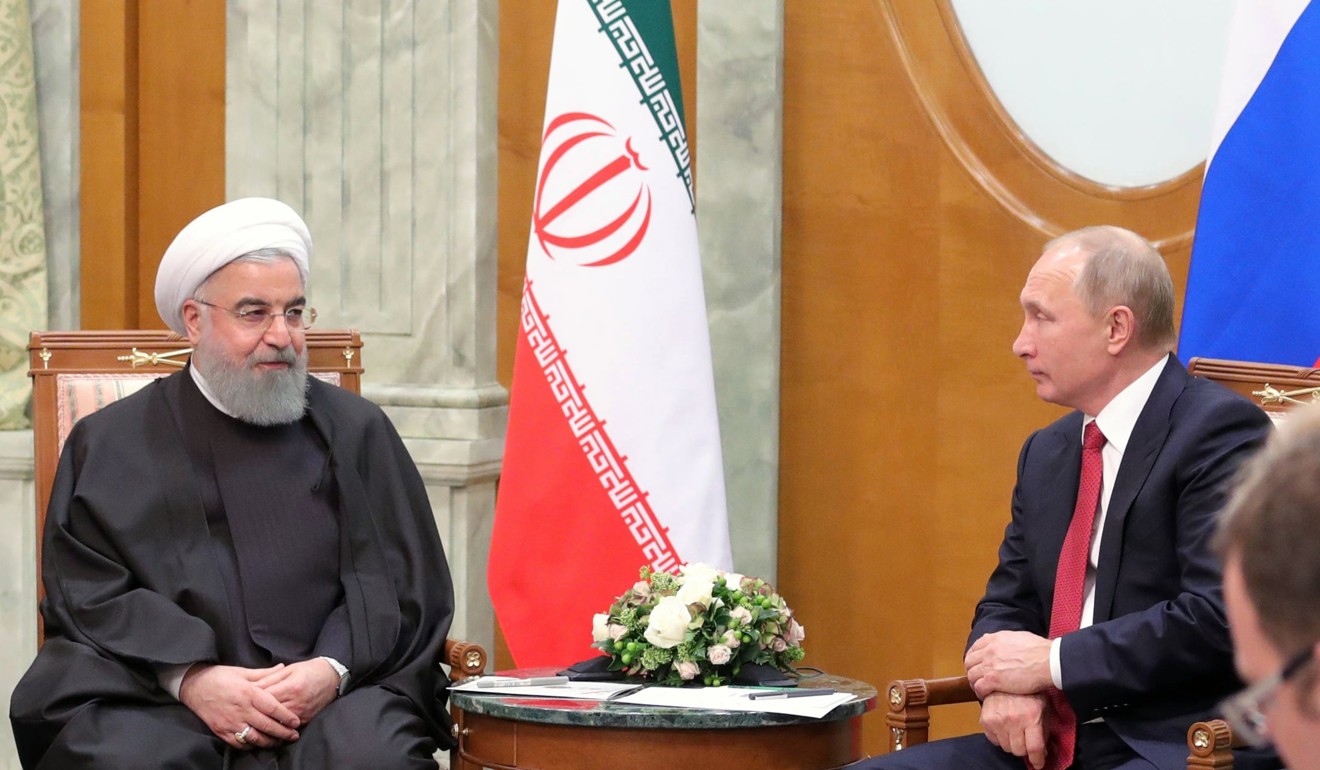 Three quarters of those had soured on the nuclear accord. Despite approval of the agreement dropping only 12 points from 87 per cent in 2009 to 75.3 per cent in January, the poll suggested a significant majority favoured a hard line on nuclear issues, although support for military applications at a mere 1.9 per cent was minuscule.
Support for the nuclear accord dropped from 76.5 per cent in 2015 to 55.1 per cent in January, indicating mounting disillusionment because of the agreement's failure to produce tangible economic benefits for a majority of the population. That perception was evident in the fact that the sense of lack of economic benefit remained static with 73.8 per cent saying in 2016 that they had seen no upside and 74.8 per cent expressing a similar sentiment in January.
The 103-question poll raises the question of how the jellying of Iranian foreign, defence, and economic policies will play out. It suggests the public will rally around Tehran in support of its refusal to bow to Trump's demand for a renegotiation of the nuclear deal.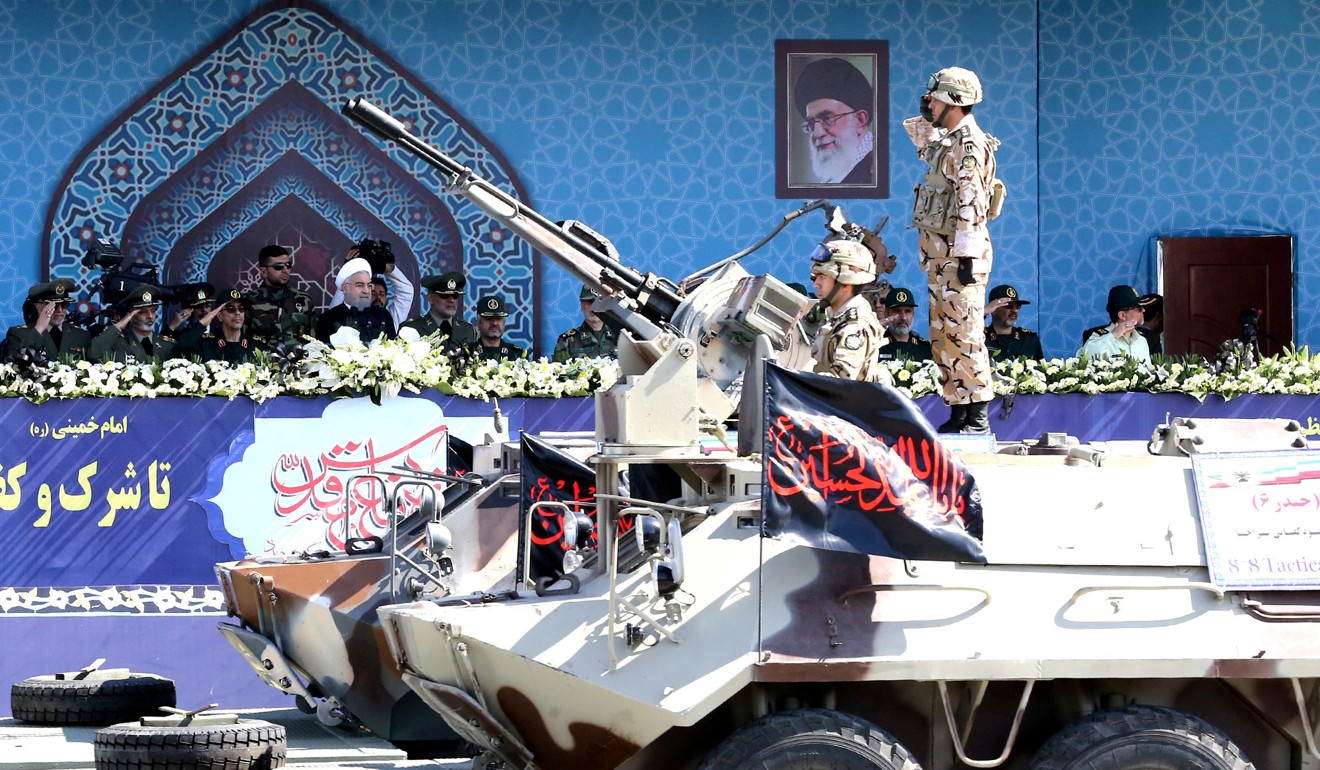 How the government addresses the economic and social grievances that led to the recent protests is likely to influence attitudes towards not only the US, but also Europe, China and Russia. Investment from those powers will be crucial to the government's efforts to demonstrate the nuclear agreement benefits Iranians.
The long and short of the poll is that Iranians are increasingly pessimistic about their economic prospects and that Trump's belief that he can force Iran to make concessions on its missile programme and support of groups in Lebanon, Syria, Iraq and Yemen – and possibly incite Iranians to revolt against their government – could backfire by altering public perceptions of the US.
European, Chinese and Russian moves to ensure that Iran abides by the nuclear agreement even if Trump withdraws could focus Iranian anger on the US. Some 60 per cent of those surveyed expressed confidence that Europe would live up to its obligations.
Perhaps the most troubling poll result is that 67.4 per cent of those surveyed concluded from the experience of the agreement that "it is not worthwhile for Iran to make concessions, because Iran cannot have confidence that if it makes a concession world powers will honour their side of an agreement".
In a further warning sign, 67.3 per cent favoured Iran seeking to achieve economic self-sufficiency – a policy pursued by the former hardline president Mahmoud Ahmedinejad. That promises to complicate any future negotiation with Iran. ■
James M. Dorsey is a senior fellow at the S. Rajaratnam School of International Studies