North Korea's rebranding campaign has gained purchase on the Olympic stage and won lavish media attention, but to bear the kind of fruit that really matters Pyongyang will have to do more than just smile and bat its eyes.
On Wednesday, Seoul approved a US$2.6 million budget to cover the cost of food, lodging, transport and more for North Korea's 229 cheerleaders, its 30 taekwondo performers and all 140 members of its Samjiyon Orchestra. The announcement came a day after North Korean leader Kim Jong-un praised the South Korea's hospitality at the Winter Olympics, commenting on the "warm climate of reconciliation".
News of the payment left some feeling fleeced. Sunny Chyun, an artist who works in central Seoul, said, "It's like a vanity act for South Korea and a charity act for North Korea."
But others saw it as a rare opportunity.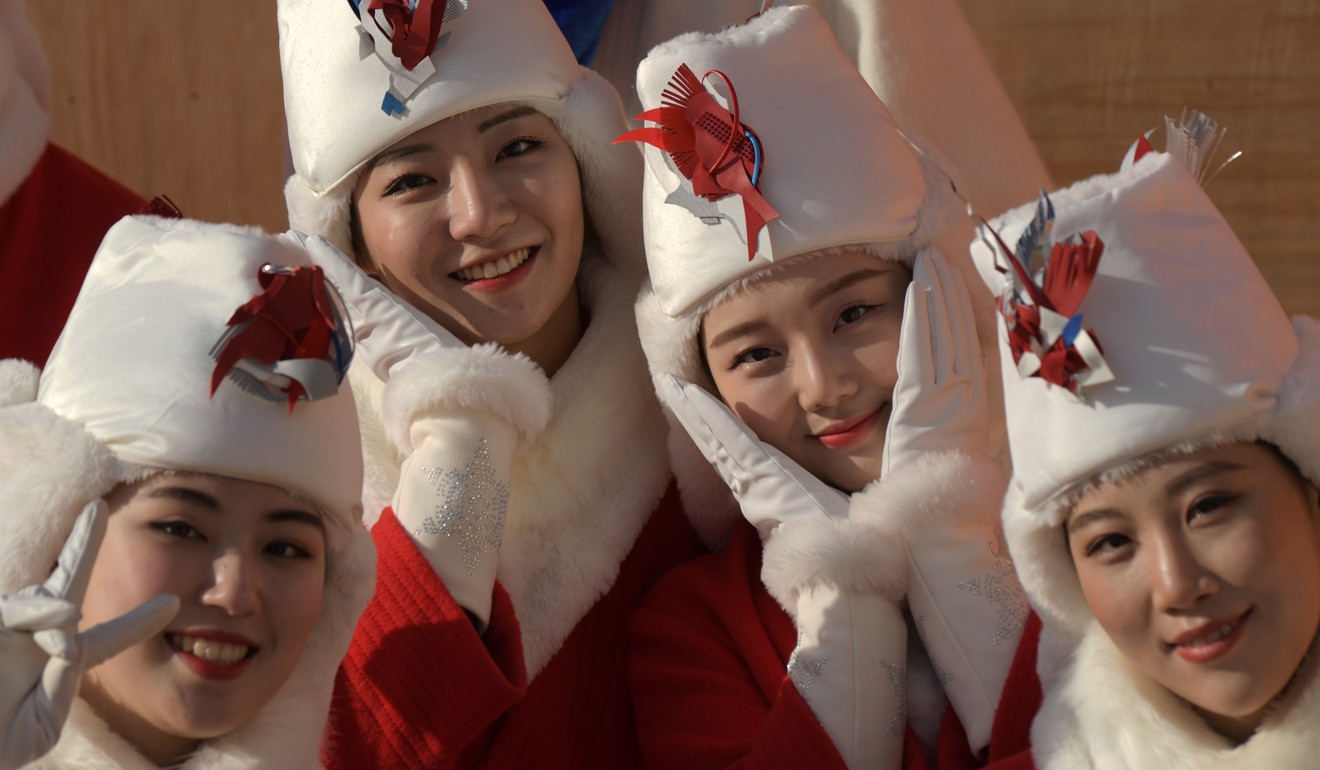 "I think it's a good idea," said Mia Lee, who works at a tourism company in Seoul. "It's an Olympic event for peace and a type of non-governmental contact. It at least shows good intentions towards the North. Even though their leader is crazy, that doesn't mean that everyone from the North is crazy. This gesture will create a positive effect, so I support it."
North Korea's Olympic charm offensive crested over the weekend when Kim's younger sister, Kim Yo-jong, invited President Moon Jae-in to Pyongyang. Moon urged North Korea to first speak directly to the United States, and US Vice-President Mike Pence reportedly followed by saying pressure on North Korea will continue, "but if you want to talk, we'll talk".
This is huge for North Korea. Analysts say it has long sought a deal with the United States that involves easing of sanctions. Critics argue such a deal would only serve to bide time while the country shores up an even greater nuclear arsenal. But it's a win for the regime either way. And one that was secured not with masculine bluster, but with feminine charm.
This remarkable feat of cultural diplomacy began with the formation of an inter-Korean women's ice hockey team and a visit by North Korean pop singer Hyon Song-wol, who arrived last month to inspect venues for the regime's Samjiyon Orchestra, which performed on the eve of the Olympic opening ceremony and on February 11. Hyon was followed by the orchestra, which included beautiful women in silk dresses, a squad of 229 cheerleaders and Kim Yo-jong herself.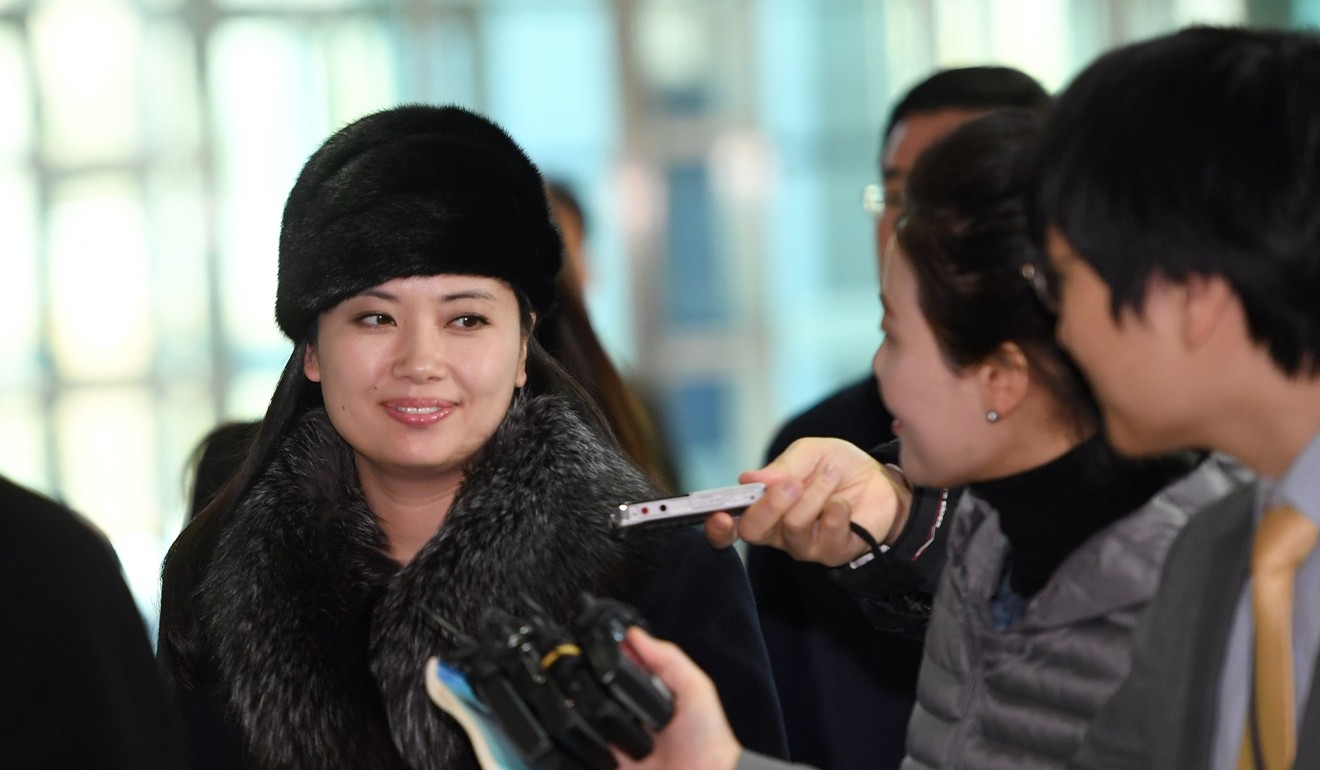 The strategy worked almost too well. The N-pop star arrived at Incheon Airport wearing what South Korean media described as a "trendy" and "luxurious" black coat that some said was clearly tailored because it complimented her figure so well. Reports noted her "intense eyes", her fox-fur shawl, the pin in her hair, the ring on her finger and the gold on her boots that added "sophistication to an otherwise monotonous fashion trend". South Koreans were soon referring to this feverish obsession as "Hyon Song-wol syndrome".
The first and second Samjiyon performances were sold-out hits and the cheerleaders, known as the "army of beauties", filed through the streets in plush red coats like a red carpet being laid before the royal entry. South Korean media nicknamed Kim Yo-jong "North Korea's Ivanka" and poured over her sartorial sense rather than her political legacy or diplomatic intentions. "Her fashion concept was 'black'," one outlet noted. Others described her black coat, her ivory stockings and black boots, the pin in her hair, the bag on her shoulder or her "meticulous, yet smooth and natural" make-up. One official told Yonhap News, "She seems to prefer a totally simple, feminine style."
Not even the foreign press was entirely immune. On February 11, The New York Times reported "Kim Jong-un's Sister Turns on the Charm, Taking Pence's Spotlight." That same day, CNN ran the headline "Kim Jong-un's sister is stealing the show at the Winter Olympics," to which one unimpressed Twitter user replied, "Her brother runs concentration camps."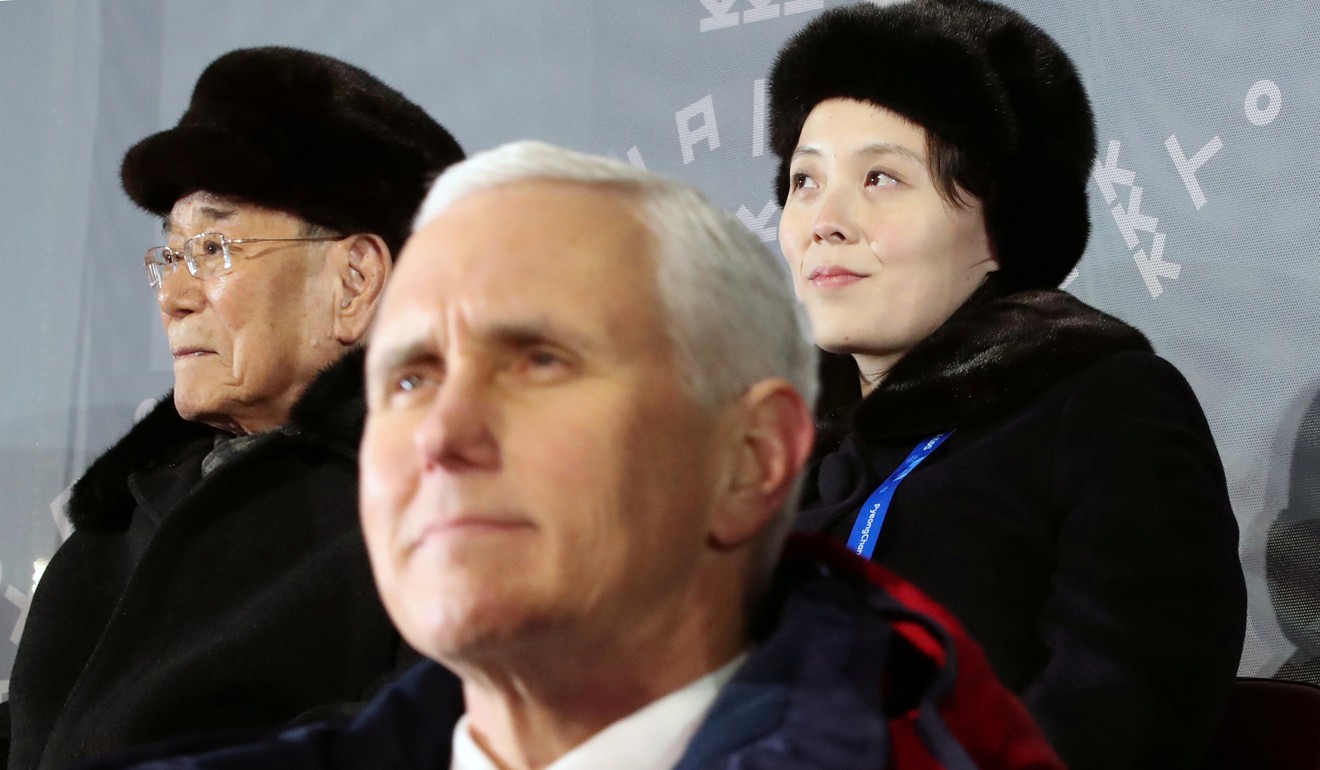 Other were still less impressed. The New York Post ran an opinion piece titled "The perverse fawning over brutal Kim Jong-un's sister at the Olympics" while Ed Henry, chief national correspondent for Fox News, described CNN's coverage as, "this is disgusting, sucking up to the sister of this brutal dictator".
The adoration reached a crescendo on Sunday, when Angela Ruggiero – Olympic gold medallist, four-time ice hockey world champion and senior American member of the International Olympic Committee (IOC) – told Reuters the inter-Korean ice hockey team deserves to be nominated for the Nobel Peace Prize.
But North Korea's charm loses its shine when one takes a closer look. Hyon not only heads the Samjiyon Orchestra but also the regime's Agitation and Propaganda Department. Meanwhile, the orchestra is named after a place sacred to the Kim dynasty's cult of personality and during its Olympic eve performance in downtown Seoul, it sang the melody to Paektu and Halla Are My Home, which includes a line about the North Korean regime ruling over a unified Korea. Members of the audience clapped and wept.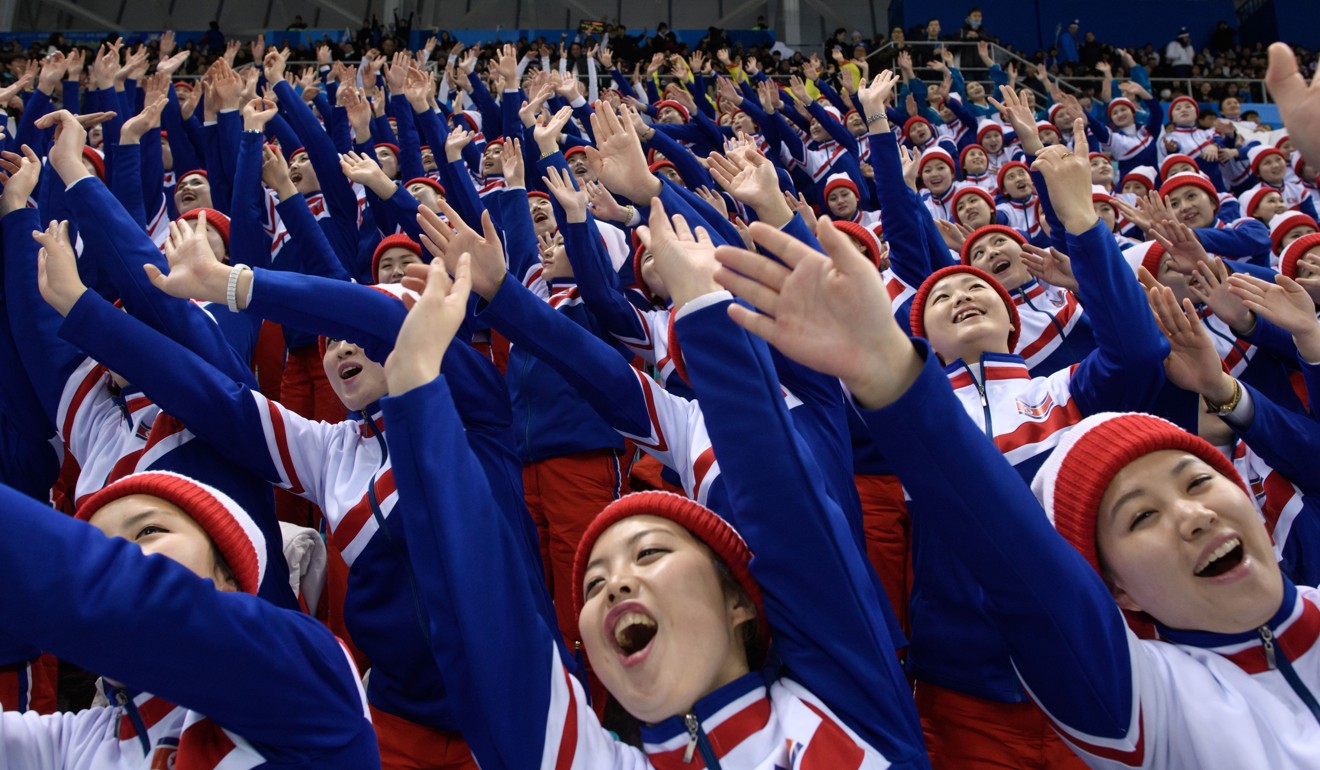 Then there are the cheerleaders, who have been seen chanting like automatons at events even when no one was on the ice. This week some were caught cheering while wearing identical masks of a young Kim Il-sung, the founder of North Korea and Kim Jong-un's grandfather.
Suki Kim, the author of Without You, There Is No Us: Undercover Among the Sons of North Korea's Elite, wrote in a recent New York Times opinion piece that Pyongyang routinely uses attractive women. "For the regime," Kim wrote, "good looks are just another asset that citizens are obliged to wield" for the nation. But, she added, "What is more disturbing is the way the outside world, and particularly South Korea, embraces these displays of state-promulgated sexism."
Watch: How do South and North Korea communicate?
Kim recalled how former liberal President Kim Dae-jung asked Kim Jong-il, Kim Jong-un's father and predecessor, to send some athletes to the 2002 Asian Games in Busan, hoping the spectacle would boost attendance. He also asked the dictator to send cheerleaders, and to make sure they were pretty. Kim Jong-il sent 288 women, and so the "army of beauties" was born. According to Suki Kim, South Koreans see North Korean women as examples of pure Korean femininity, compared with cosmetic beauties of the South, that are "exotic, enigmatic, charming in their naïveté".
The importance of women in North Korean propaganda is therefore difficult to overstate. As B.R. Myers notes in The Cleanest Race: How North Koreans See Themselves, "Despite the growing focus on the armed forces, which remain predominantly male, young females are still more common in propaganda stories than men. This is not because women are considered fully equal, let alone superior, to men, but because they are more natural symbols of chastity and purity and thus of Koreanness."