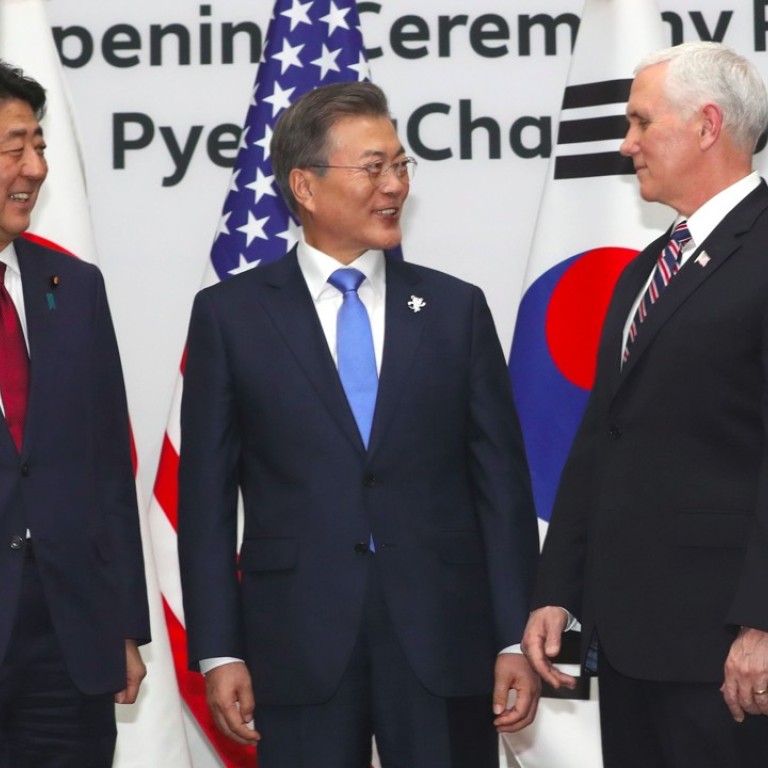 Moon struck gold at Pyeongchang Olympics, but can he medal on the economy?
A U-turn over a free-trade agreement he once championed has critics of the South Korean president questioning both his loyalty to the US and his ability to deliver a more equitable economy
A
major U-turn by
South Korean President
Moon Jae-in
, who this week labelled a free-trade agreement between Seoul and Washington as "unfair", has only deepened concerns over his economic policy. On Thursday, the future of the Korean economy began to look darker still when US President Donald Trump said he would impose 25 per cent tariffs on all imported steel. While this is less than the 53 per cent Korea was initially facing, it still spells trouble for US-Korea trade relations. As a result, the Korean steelmaker Posco saw shares fall 3 per cent on Friday.
Moon's comment on the free-trade agreement startled and confused many, as he has long been a staunch defender of the deal. On the sidelines of the UN General Assembly in September, for example, he met business leaders and investors, urging them to support it. But on Monday, he told aides to file a formal complaint with the World Trade Organisation against what he called Washington's "unfair trade protectionist measures". After the meeting, an official told reporters Moon considered the deal unfair, and that he had felt that way for some time. The complaint was filed at the WTO the following day.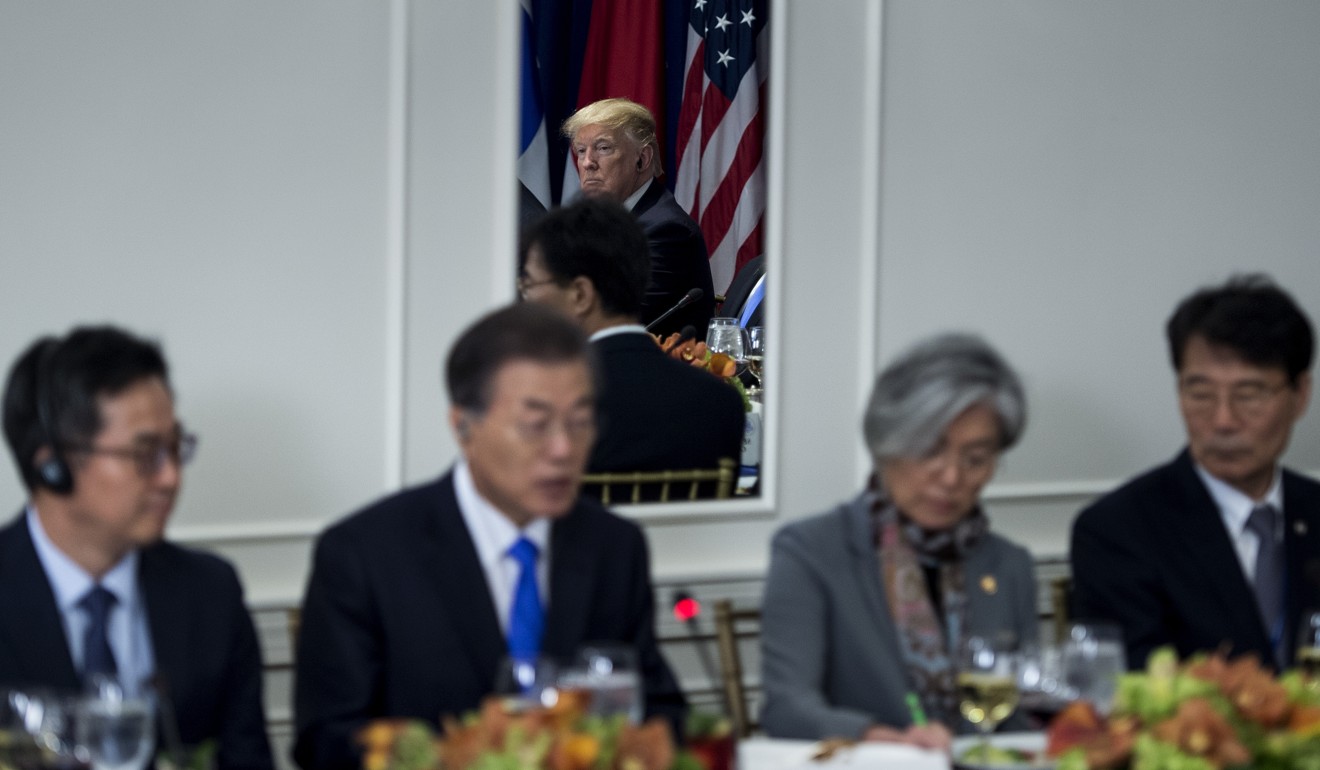 Critics see the reversal by Moon as further evidence of his unreliability and antagonism towards the US and Japan. After opposing the deployment of a US anti-ballistic missile system and the December 2015 "comfort women" deal with Tokyo, Moon announced both would ultimately remain in place. It's moments such as these that have led many observers, including Michael Breen, author of The New Koreans: The Story of a Nation, to lose faith in Moon.
"There are some disturbing dark clouds," Breen said. "One is a failure to think through positions before adopting them. This leads him to flip-flop."
But while Moon may shift on specifics, he has been decidedly consistent when it comes to broad strokes. In a January interview with CNN, he laid out his presidential aspirations. "The president who achieved a true democracy," he said. "The president who built a peaceful relationship between the North and the South. The president who achieved a more equal and fair economy. That's how I want to be remembered."
After entering the Blue House on the heels of the largest demonstrations in the country's history, it seemed his first goal had already been delivered with a bow on top. And thanks to the "Peace Olympics" in Pyeongchang, the prospect of an inter-Korean summit, unthinkable a month ago, is within sight.
But his goal of building a more equitable economy has proven most challenging by far.
Moon ran on a platform of economic change known as J-nomics, after the first letter of his first name. J-nomics has three parts: greater welfare for vulnerable groups, job-led growth and the reform of family conglomerates known as chaebol. But to finance his welfare plan, Moon has decided to raise spending to a record US$383 billion this year, with critics arguing that bigger spending is a bad idea in a country with an ageing population and a shrinking work force. The silver tsunami has hit Korea especially hard, with census data from the government showing that almost 14 per cent of the population is older than 65.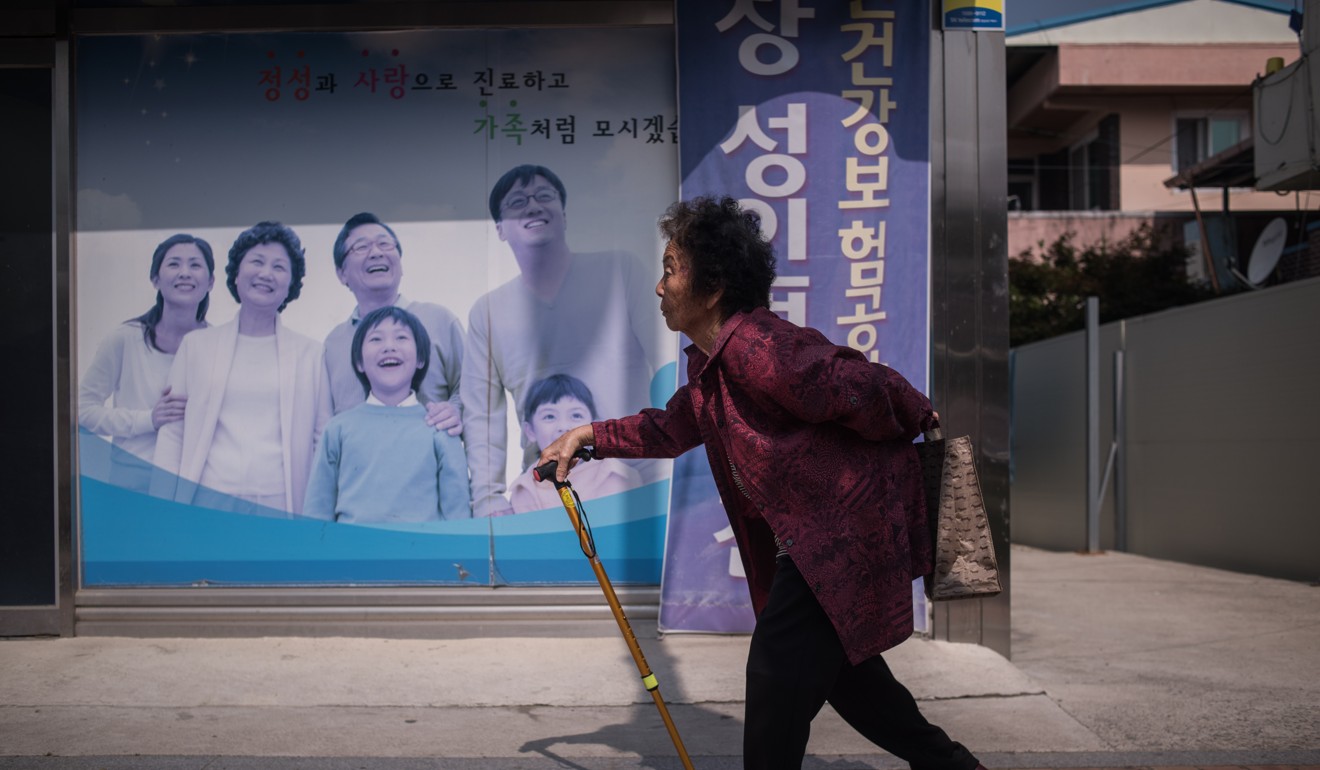 His plans to create job-led growth are also yet to blossom. Moon has raised the minimum wage 16.4 per cent, the biggest jump in roughly 20 years, but small-business owners say the wage hike is forcing them to cut staff, with unemployment hitting 11.8 per cent in January, the highest level for that month in eight years. "It makes me feel numb," Lee Kwang-min, a hair stylist who works in central Seoul, said. "It's the economic life. The economy is too cold."
As for tackling problems at chaebol, Moon won points by naming Kim Sang-jo to head the Korea Fair Trade Commission. Known as the "chaebol sniper", Kim has doggedly pursued better business practices among chaebol and his appointment was seen as an indication the government was serious about eliminating the kind of corruption that led to last year's protests.
Another sign was the decision to jail Lee Jae-young, a vice-chairman of Samsung, for bribing the ousted president Park Geun-hye. But Lee was set free this month, after his five-year sentence was suspended. According to Geoffrey Cain, author of an upcoming book on Samsung, "The Moon administration said its priority would be enforcing the laws already on the books against the chaebol groups. This ruling sends the exact opposite message."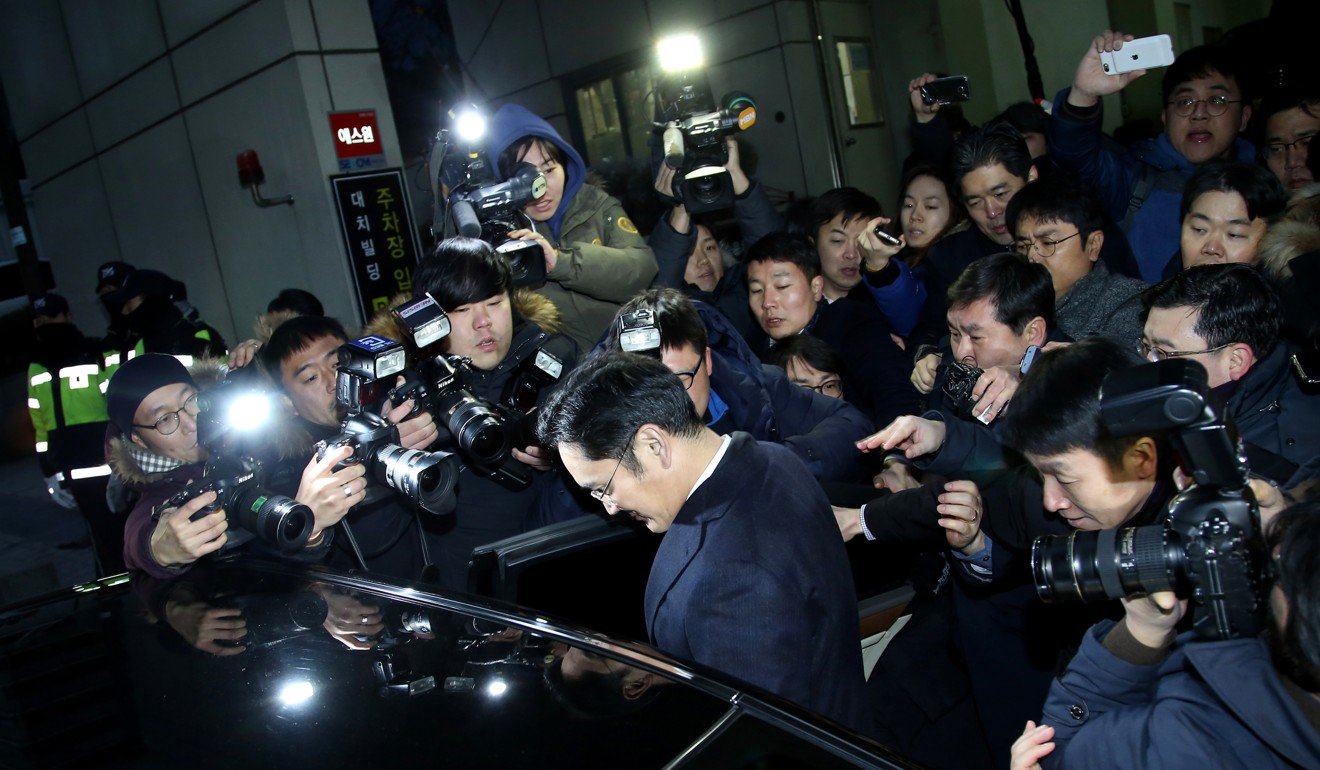 Cain added, "At this rate, there's a real possibility that Moon Jae-in will pardon [Lee Jae-young], exonerating him of his bribery conviction."
This is a serious blow to the government's anti-corruption campaign.
It also comes only weeks after Lotte Group Chairman Shin Dong-bin received a suspended 20-month sentence after being convicted for corruption. This month he was sentenced to 2½ years for bribing former president Park's confidante, Choi Soon-sil, but it's worth noting that while he subsequently resigned from Lotte's Japanese holding company (as convicted executives are expected to do in Japan), there is no such expectation in Korea, where he remains the chairman of Lotte Group.
Moon has also tried to bring his predecessors to justice for their corrupt business dealings, but while critics accuse him of being soft on chaebol heads, they claim he is too hard on politicians, with some saying he is only targeting conservatives.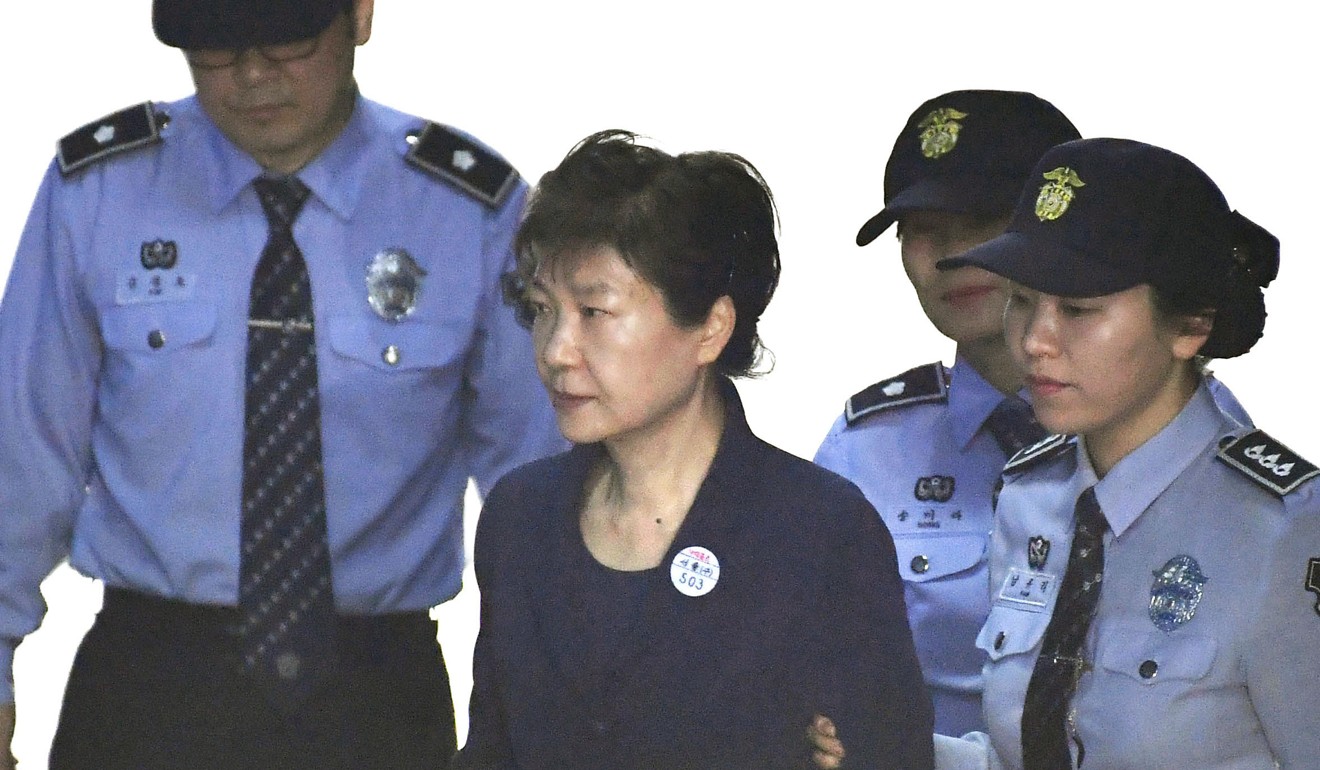 "People want to punish the past crimes of President Park and President Lee [Myung-bak]," said Kim Namkyu, professor of political science at Sungkyunkwan University. "They want to see a restoration of justice." But, Kim added, the worry is that this might go too far. Some of that worry was eased this month when Moon invited Lee to attend the opening ceremony for the Olympics. Lee, who cordially accepted, had secured the bid for the Games during his own presidency, and Moon said politics shouldn't bar him from attending.
Moon still has all his work ahead of him if he is going to secure the kind of economic legacy he wants, and external factors aren't helping.
Last month, the US suffered a financial bloodbath that sent shivers through Asia and sent the Korean stock index into a downward spiral.
It will be interesting to see if his experiment works, however, since no other democratic government has attempted such a heavy-handed solution to the kind of problems many other societies are now facing. ■