As the only country to have been attacked with nuclear bombs, Japan playing a key role in convincing one of its neighbours to drop its weapons programme would seem obvious. But the out-of-the-blue announcement from US President Donald Trump that he had accepted an invitation to talks with North Korean leader Kim Jong-un appears to have given Tokyo's input a new status: irrelevant.
While Prime Minister Shinzo Abe reacted to the news positively, his government has scrambled to save face. South Korean officials standing in front of the White House briefed the media on the breakthrough and before the fallout had even settled, the Japanese government had offered to donate hundreds of millions of yen towards a UN nuclear watchdog mission to the North. Abe followed that up by saying he would travel to Washington to speak to Trump before his meeting with Kim, so he could emphasise Japan's position on issues likely to surface during the discussions.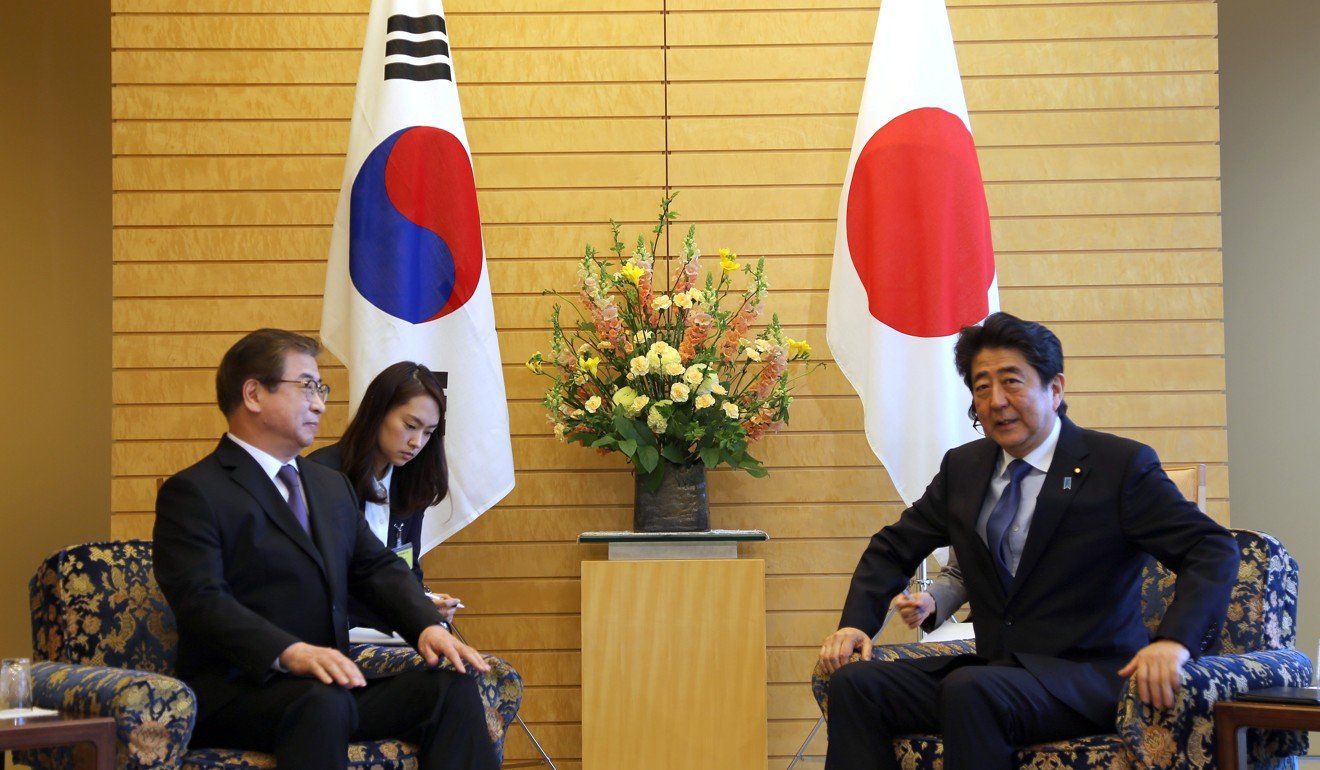 In spite of Abe's apparent enthusiasm, it was clear that his role in the region had been eclipsed by Moon Jae-in, South Korea's president and the prime minister's ideological polar opposite. That Moon has assumed centre-stage in a geopolitical drama being watched around the world has compounded Abe's loss of face.
"It is hard to reach any conclusion other than Abe was completely blindsided by the announcement in Washington and that neither the US nor the South Koreans had thought of telling Tokyo," said Jeff Kingston, director of Asian Studies at the Tokyo campus of Temple University.
"[Abe] has been pushing hard against having talks for talks' sake; he has opposed engagement; he has called for maximum pressure to be exerted on the government there and he believed he was standing shoulder to shoulder with Trump. But he has just had the rug very publicly pulled out from under him."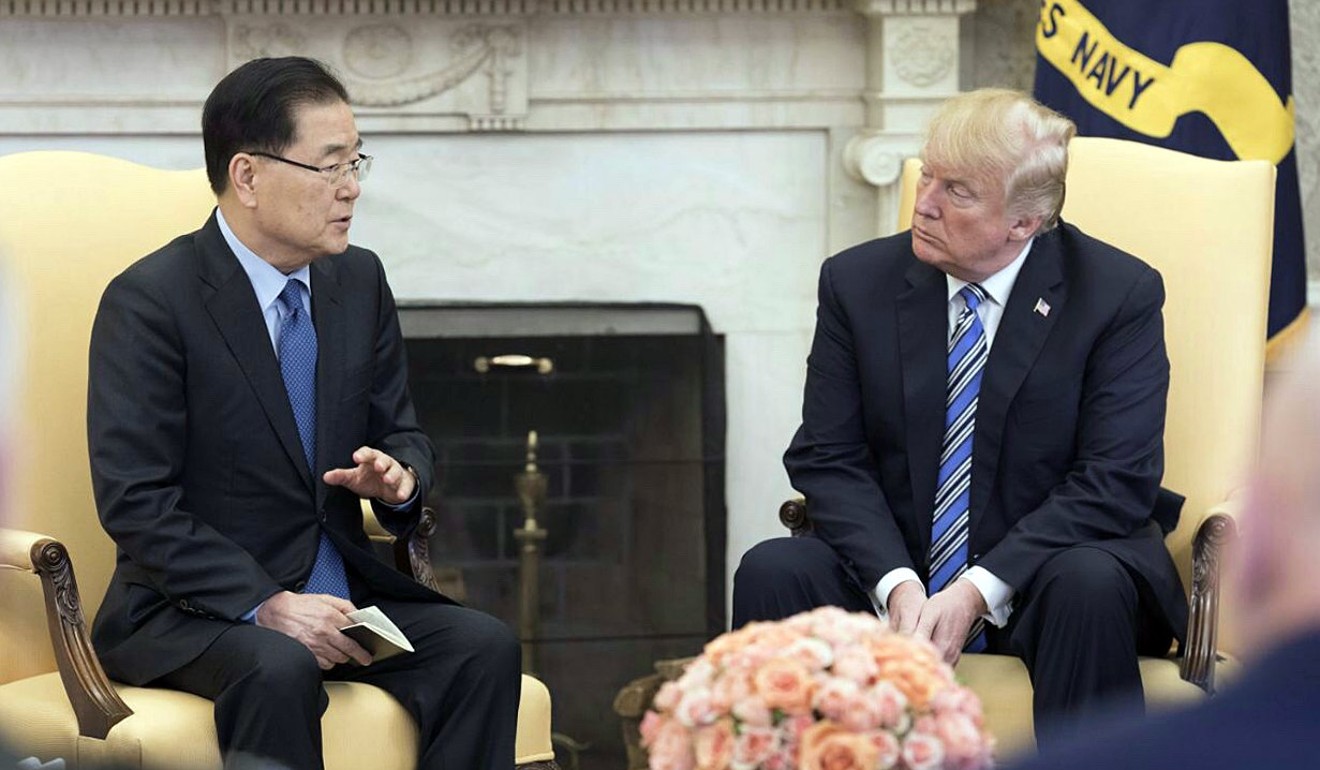 Since Trump became president, Abe has bent over backwards accommodating his blunt complaints about having to defend Tokyo, making his trip to Japan a stress test for the prime minister. The aim was to try to remain Washington's top ally in East Asia and it appeared to work – until now.
Offering to support the International Atomic Energy Agency's inspections of nuclear facilities in the North was designed to limit the damage to Japan's diplomatic prestige and get Tokyo back on the inside, Kingston said, assuming the UN inspectors would be allowed in.
At the same time, Abe is wrestling a potentially devastating scandal involving the finance ministry and his wife.
The ministry admitted on Monday that it altered documents related to the sale of government land at a bargain price for a nationalistic primary school linked to Akie Abe, the PM's wife.
While the opposition has called for the Finance Minister Taro Aso to resign, the public's reaction has been muted, perhaps a sign that in times of regional tension, people prefer to see stability in leadership.
Abe's stand against the North has become something of a personal crusade, possibly making Moon and Trump reluctant to allow Japan the access and influence it had during the six-party talks on Pyongyang's nuclear programme a decade ago.
"In those discussions, Japan insisted on linking the nuclear question with a full and frank accounting for the Japanese nationals who were abducted by the North Koreans to train their spies," Kingston said. "Abe very closely identified himself with that agenda and it would be difficult politically for him to back down from that position now. If he insists that the abductees are a part of the negotiations with Pyongyang, and Trump senses that the issue might cause the discussions to break down, then I feel certain that it will be the Japanese leader who misses out."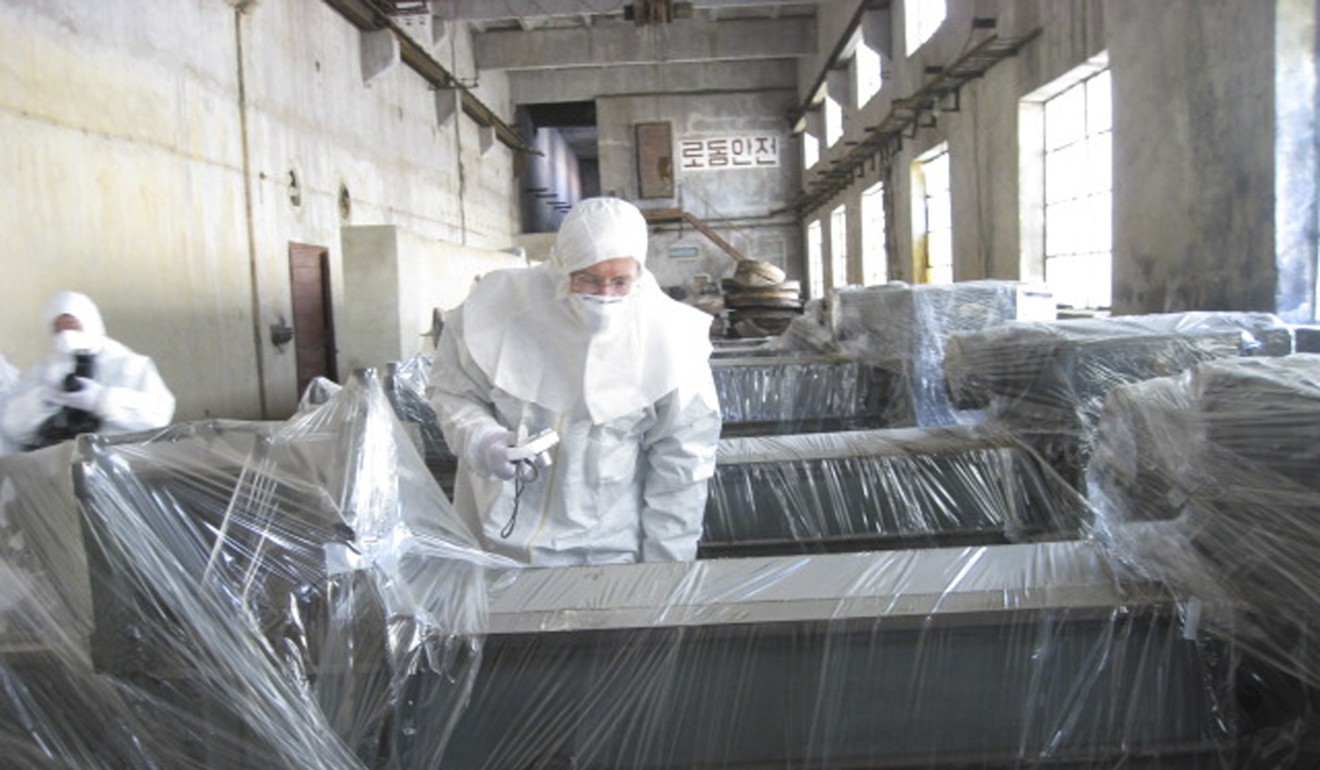 But old habits die hard and the Japanese leader used his meeting on Tuesday with Suh Hoon, head of South Korea's National Intelligence Service, to reiterate that Tokyo wants a firm line to be taken with the North. Hoon described the talks as "excellent and meaningful". Though quite how meaningful Japan's role really is in an issue that has overshadowed the region for a generation is now under debate.
"There are those who say that we are seeing a diplomatic version of the 'Japan-passing' phenomenon we had in the trade and business sphere a decade or more ago as the US looked to China, but who really cares?" said Jun Okumura, a political analyst at the Meiji Institute for Global Affairs.
"What is important is that there is a strict quid pro quo between any easing of the sanctions and the rolling back of the North's nuclear weapons and missile programmes," he said.
But Abe is not ready to let the matter slide and government sources on Tuesday let slip they are exploring the possibility of a summit between Abe and Kim as a "new way of dealing with the North". The only problem is Japan has little to offer the North and presents no credible military threat to force Kim to the table. And the North is already frying a much bigger fish. ■