What a difference a week makes. Just days ago, Seoul might justifiably have believed that settling the date for the first inter-Korean summit for over a decade would have been enough to steal the headlines.
But then it would not have been reckoning on a surprise international debut by the leader of the hermit nation to its north, nor on the appointment of a US national security adviser who has openly backed pre-emptive strikes on North Korea, nor on yet another missive from US President Donald Trump calling into question its trade relationship with Washington.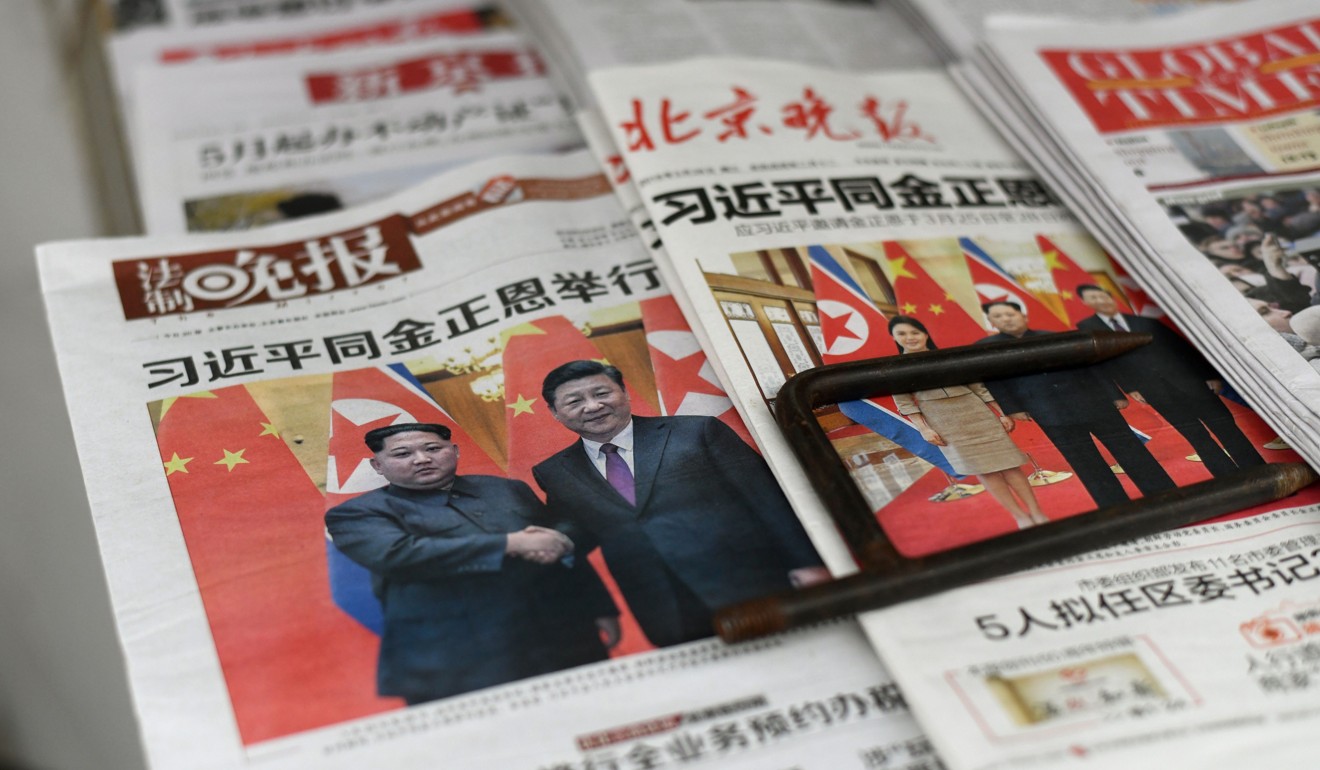 Excitement about the groundbreaking summit, which will focus on Pyongyang's denuclearisation, has been building for weeks so the announcement on Thursday that North and South Korean leaders would meet on April 27 should have been a moment of unblemished glory for the South's president, Moon Jae-in, who has spent much political capital in reaching out to the North. As it was, by the time the announcement had been made, the thunder had already been stolen by the North Korean leader Kim Jong-un, who earlier in the week had popped up in Beijing – entirely unannounced – for his first international trip.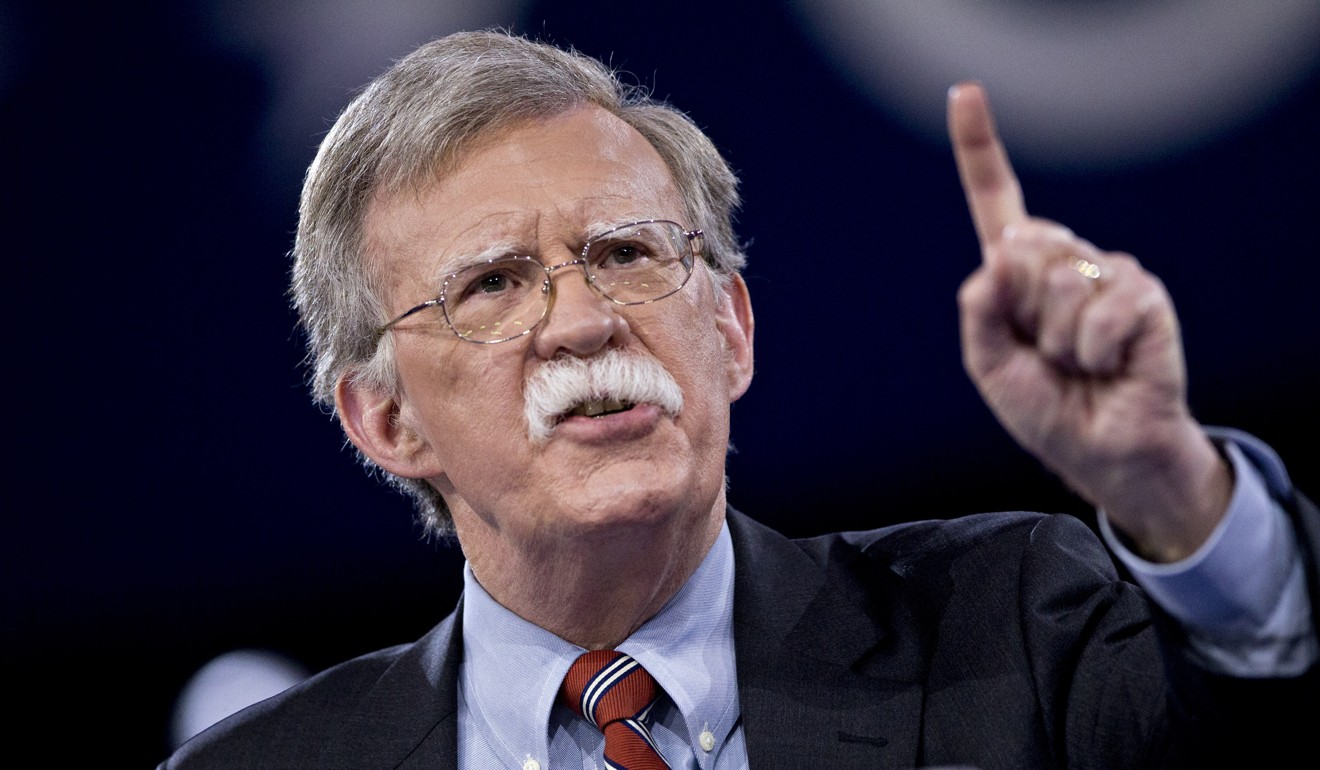 That appearance only muddied the waters regarding the North's true intentions for its summit with the South and the summit with Trump expected before the end of May. The situation had become more complex after Trump appointed notorious hawk John Bolton as national security adviser last week. Futher complicating matters, Trump on Thursday said he may put off implementing a new US-Korea Free Trade Agreement (KORUS) deal with Seoul until after his own meeting with Kim.
South Korean Unification Minister Cho Myoung-gyon showed no signs of defeatism on Thursday after he led a delegation to meet North Korean counterparts in the truce village of Panmunjon. Pyongyang's goal was "not very different" from that of Seoul, he told reporters.
His counterpart from the North, Ri Son-gwon, chairman of North Korea's Committee for Peaceful Reunification, mirrored the upbeat language. "We still have a lot of issues to resolve over the next month. But if both sides do their best and remain deeply aware of the historic significance and meaning of this summit, we will be able to solve all problems quickly and easily."
A follow-up meeting to discuss the logistics of the summit has been scheduled for April 4.
Even so, it was hard not to feel Seoul's thunder had been stolen by events in Beijing. The inter-Korean summit had been supposed to mark the first occasion Kim had met publicly with a foreign head of state. Instead, China confirmed on Wednesday that Kim was heading home after having spent three days in Beijing, where he met President Xi Jinping and said he was willing to denuclearise.
Optimists will see the Kim-Xi meeting as an auspicious prelude to the summits with Moon and Trump, signalling he is approaching them with the necessary gravitas.
Pessimists, though, say the meeting has strengthened Kim's position as a negotiator, raising questions with some analysts as to what his motives really are.
Kim may have visited Beijing seeking approval for whatever he plans to propose. If so, this undercuts China's repeated claims that it merely wants regional stability and has no central role in the crisis. It also makes a summit between Kim and Trump more likely now that Xi has already taken his turn.
But some say it's unlikely any of this will lead to denuclearisation. North Korea has put great financial resources and decades of work into becoming a nuclear state. Now that it has finally attained that status, critics are reluctant to believe the regime will surrender it or that any further meetings are likely to yield progress.
"It was very surprising," Choi Jin-woo, professor of political science at Hanyang University in Seoul, said of Kim's sudden trip to Beijing. "I mean, I think he's serious about making a deal with the United States to escape from the difficult situation they're now facing because of sanctions, but I'm not sure he's really willing to give up his nuclear programme."
Choi said Pyongyang may want to use the upcoming summits to delay the implementation of more sanctions and buy time while further developing its weapons programme.
"I don't know what to expect from these meetings, but I don't expect they will break with the past and start fresh."
Another reason for pessimism is Pyongyang's decision this week to appoint as head of its delegation Ri Son-gwon. Ri is the right-hand man of General Kim Yong-chul, the former director of the North's Reconnaissance General Bureau and the person believed responsible for sinking the Cheonan warship in 2010, killing 46 South Korean seamen, and bombarding Yeonpyeong island later that year, killing four and wounding 19.
(Ri, for his part, denies any involvement and in the first 10 minutes of an inter-Korean meeting in 2011, he reportedly stormed out shouting, "The Cheonan incident had nothing to do with us!")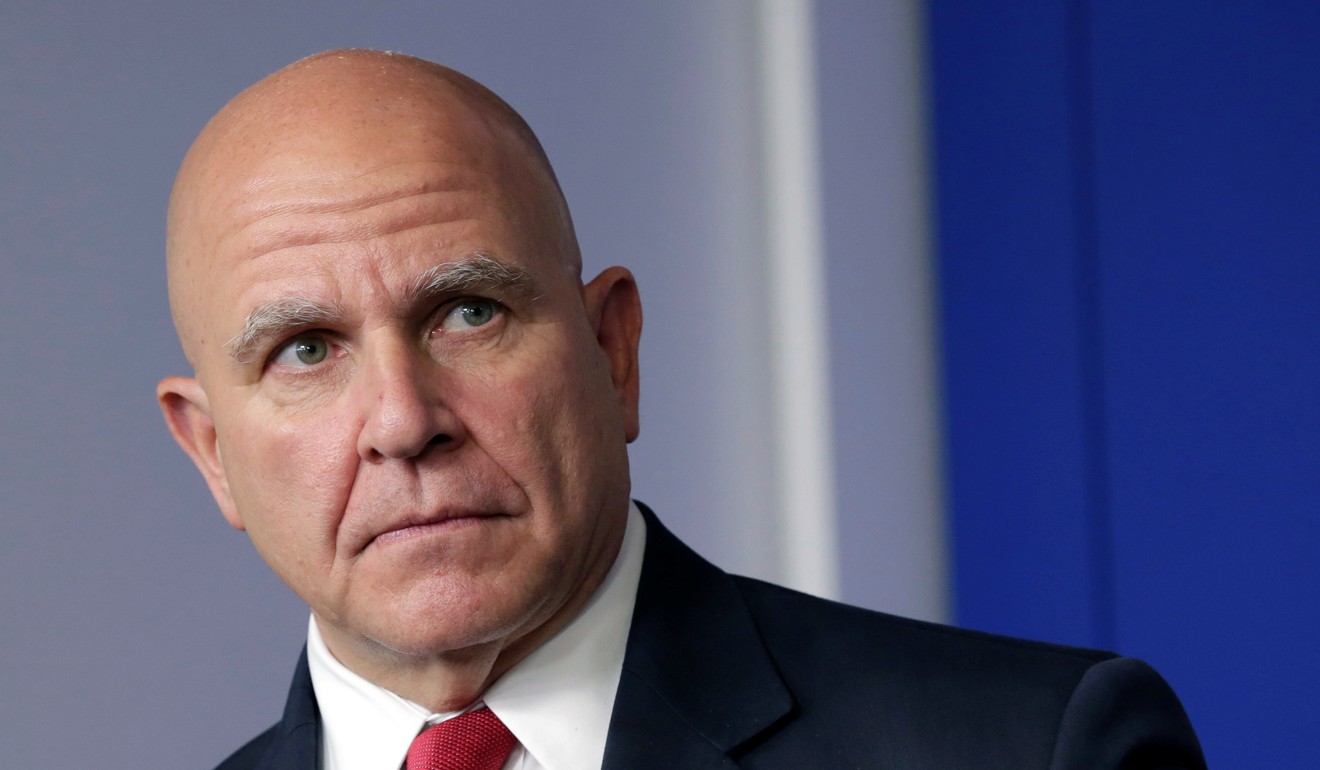 Ri's appointment may also be a matter of optics intended as a response to Trump's decision to name Bolton, a former US ambassador to the United Nations, as national security adviser in place of H.R. McMaster, who had become known for walking back some of Trump's more inflammatory statements. McMaster was good counsel but Bolton, who has repeatedly said he supports a pre-emptive attack on North Korea, is the snarling Doberman in the room.
"The only diplomatic option left," Bolton said in an interview last year, "is to end the North Korean regime by effectively having the South take it over". Last month he wrote an opinion piece in The Wall Street Journal titled "The Legal Case for Striking North Korea First."
But responding to Trump's intimidation tactics in kind isn't the only reason Kim may have decided to appoint Ri. He's also an experienced inter-Korean diplomat who has attended 27 inter-Korea meetings since 2004, including the joint summits held under former liberal South Korean President Roh Moo-hyun. He also frequently speaks on behalf of his country regarding high-level matters. For instance, when the North decided to reopen the inter-Korean hotline in January, it was Ri who announced the decision.
So even if Seoul's announcement didn't grab the headlines it might have hoped for this week – and even amid the trade threats and snarling Dobermans – the story may have changed come the end of the month. ■