For those who understand the Chinese brand of engagement in Sri Lanka, new initiatives such as the recent US$1.1 billion loan Beijing gave to the island nation to build a motorway should not come as a surprise.
This is merely the latest manifestation of "Buddhist diplomacy", a term used by some analysts to describe efforts by China and India to embrace Buddhism as a tool in gaining influence in predominately Buddhist countries such as Sri Lanka.
The current Sri Lankan government took office in 2015, partly on an anti-China platform, with a promise to end several major Chinese initiatives in Sri Lanka that came under the "Belt and Road Initiative", Beijing's plan to grow global trade along a New Silk Road.
The Chinese could have left in a huff, abandoning the contested projects, but instead chose to be level-headed, says Arun Tambimuttu, a community organiser and an adviser to the former president Mahinda Rajapaksa.
"They opted to renegotiate all the deals, and chose to hang in there," Tambimuttu says.
Sri Lanka has become a crucial player in the belt and road plan thanks to its strategic ports in the Indian Ocean – and policymakers in Colombo are keenly aware of this.
"Chinese influence in Sri Lanka is growing but the possibility that Sri Lanka is driving that relationship cannot be overlooked," says Jack Goodman, a visiting researcher at the Regional Centre for Strategic Studies in Sri Lanka.
Chinese political support for Sri Lanka has been consistent, despite the occasional disagreement of infrastructure projects that pile on Sri Lanka's debt – which currently stands at US$47 billion.
China has been a crucial ally to Sri Lanka in recent history. Tambimuttu says that China ensured Sri Lanka's sovereignty when Colombo was perilously close to losing it by supporting Rajapaksa with both weapons and diplomatic cover to defeat the Tamil Tigers militant group and end a 27-year civil war.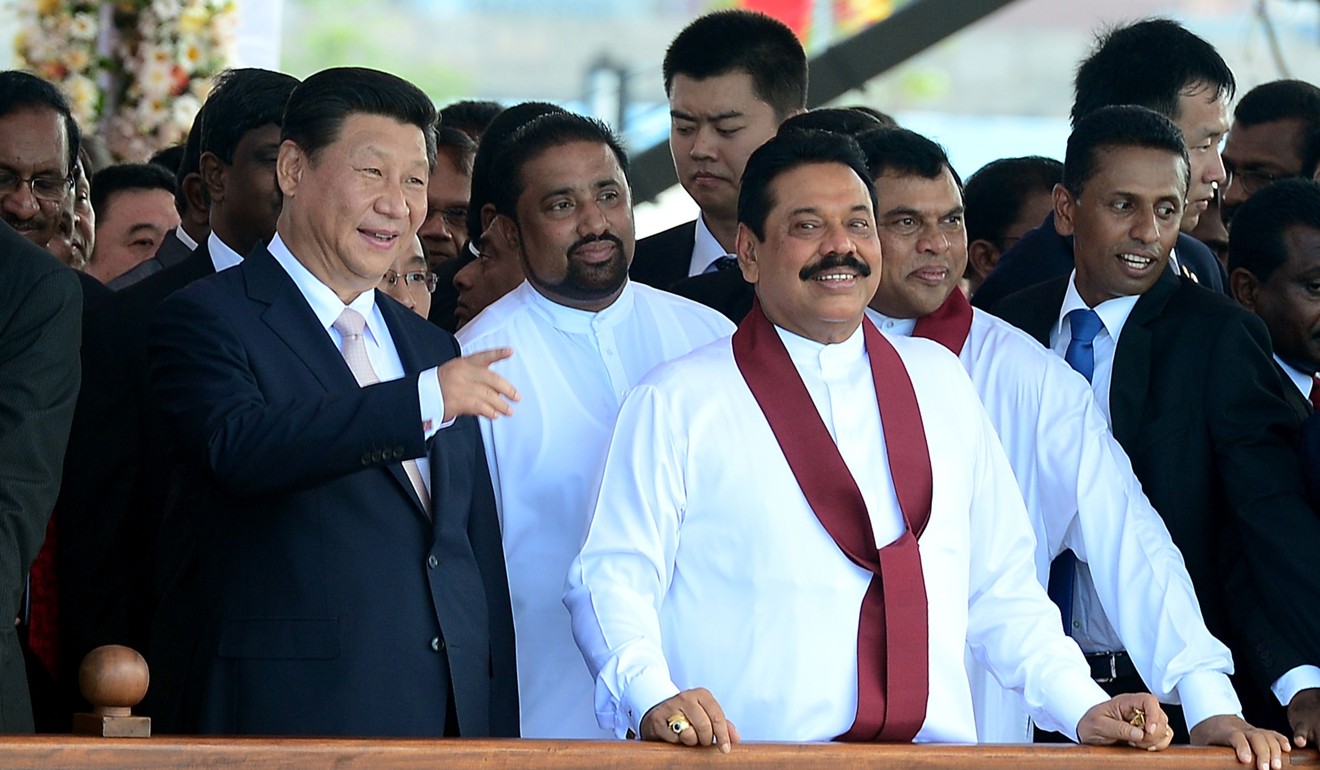 It was Rajapaksa's own diplomatic coup to approach China for arms when other traditional aid-providing countries turned their backs on him over Sri Lanka's deteriorating human rights record.
China's Buddhist diplomacy represents a bit of a reversal for Asia's dominant power, which in modern times had not been identified with fostering Buddhism. In fact, the Communist Party in the 1960s and 1970s destroyed hundreds of ancient Buddhist sites in China.
But that's in the past now. China recently hosted the largest Buddhist conference in recent memory, in Baoji, where the Buddha's finger relic is enshrined.
"It will be a great surprise if in the coming years China does not undertake a revival of Buddhist sites in Sri Lanka," writes Indian academic Sridhar Prabhu.
All this is part of China's tactful but proactive diplomatic strategy for Asian nations.
Others argue that curiously, Chinese initiatives are anything but Buddhist-inspired.
"No doubt that China's mammoth economic heft leaves us almost no option but to continue with Chinese projects," says Hafeel Farisz, a Fulbright scholar in Colombo, who studied International Relations at the London School of Economics.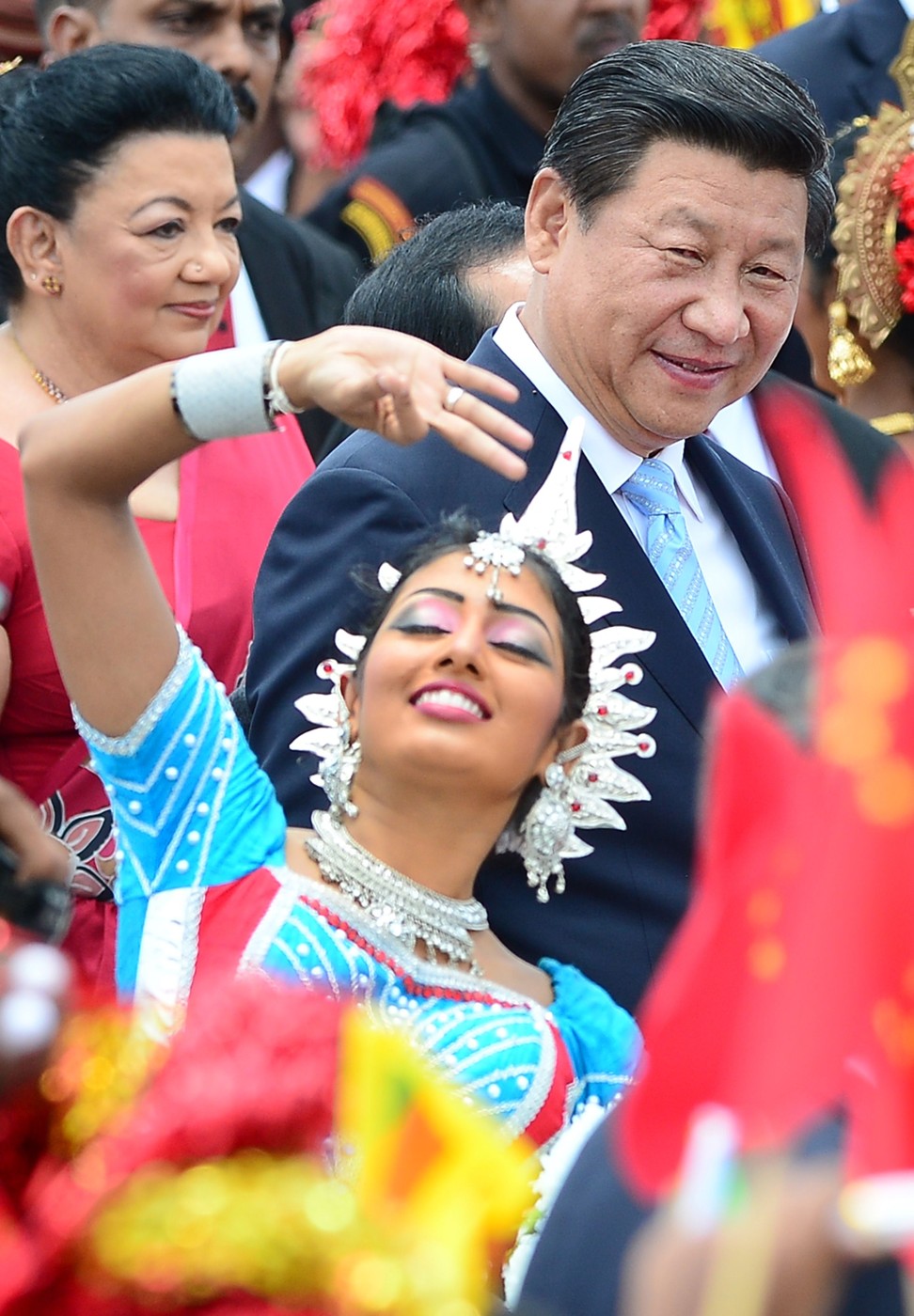 However, he says China's rise has relied heavily on diplomacy as Beijing has managed to stay out of global conflicts. China's growing reach has thrived without direct military intervention because it has been able to diplomatically out-manoeuvre other regional giants and build relations with South Asian countries such as Sri Lanka and Nepal.
But China didn't always have influence in the region.
"All it took to manage Nepal then was a few boxes of whisky," said Constantino Xavier of the Carnegie Endowment for International Peace, alluding to the ease with which regional powers such as India and Japan had in securing influence with Colombo.
But we are in a different era now and the surge of Chinese influence in Sri Lanka since the 2015 election has been startling.
Despite all the animus created in an openly anti-China election campaign, China was not deterred from developing its relationship with Sri Lanka. President Xi Jinping hosted Sri Lanka President Maithripala Sirisena soon after he was elected in 2015. Xi said after that meeting that he was keen to develop strategic ties with Sri Lanka.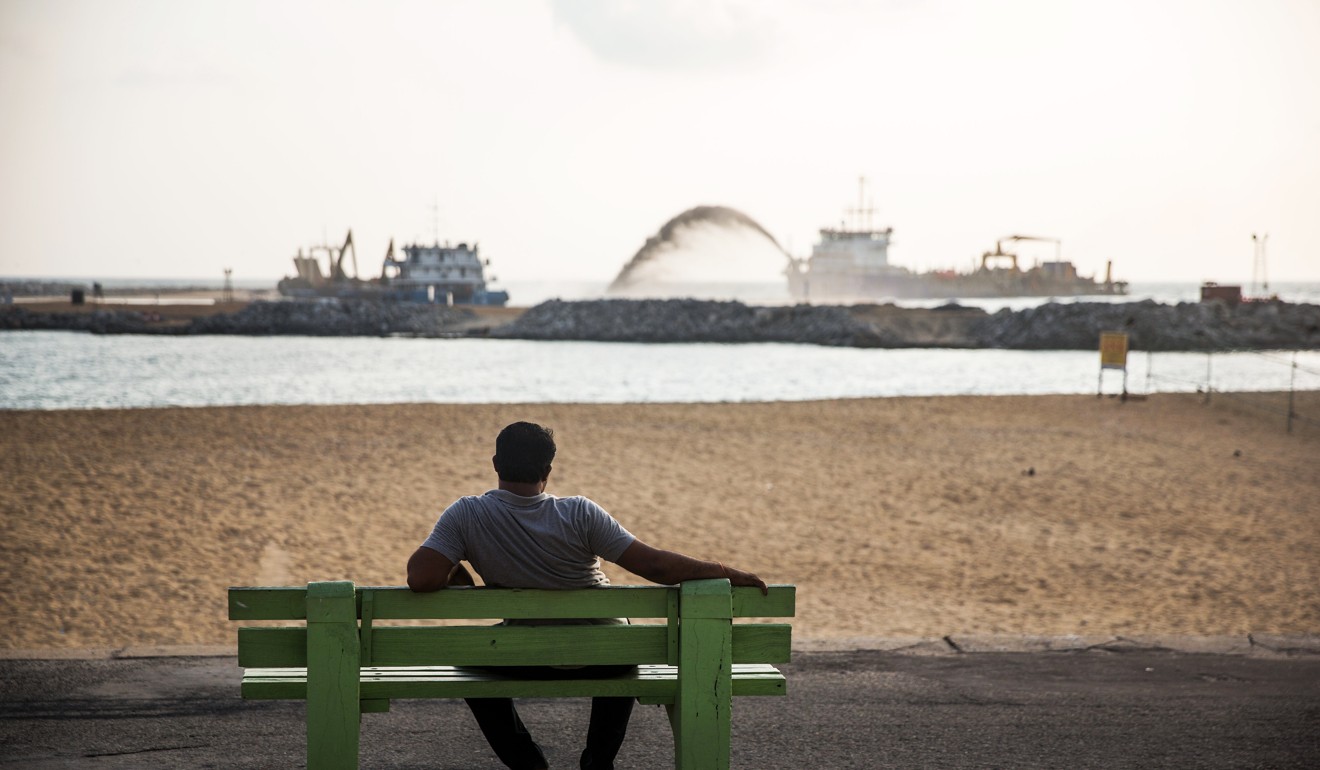 Chinese projects, almost bar none, were mercilessly decried on the 2015 campaign trail as corrupt by the UNP, the party that leads the ruling coalition. Colombo Port City, a US$1.4 billion project for a new entertainment district on reclaimed land, was dubbed by UNP politicians as a venture by a "dubious Chinese company that was gobbling up valuable real estate in Colombo".
If that was the perception then, why the change of heart now?
When the future of these projects seemed uncertain, in early 2015, John Lee, a senior fellow at the Hudson Institute in Washington, wrote: "Developing strategic partnerships is not something the Chinese are practiced at to be frank, but they will get better with time."
The prediction was so prescient, it seems uncanny in retrospect. Some senior diplomats here call China's diplomatic initiatives in Sri Lanka a Marshall plan. Others say that China's Buddhist diplomacy is reminiscent of the American strategy led by Richard Nixon to embrace Buddhism as a way to buffer communism in Asia during the 1970s. No matter how it's viewed, the Chinese have been building useful friendships in Asia – in addition to all the ports, bridges and motorways. ■