It was after nightfall when a spray of bullets raked the convoy of trucks carrying Cambodian peacekeeper Thuch Thim. He and his fellow blue helmets had been returning from building a road in the heart of the Central African Republic when they encountered a series of roadblocks set up by guerilla fighters. For hours, they negotiated, making it through the first two encounters unscathed. Then the shooting began.
The ambush by the Christian terrorist anti-Balaka group claimed the lives of four of Thuch Thim's compatriots – the first Cambodians to die in combat during peacekeeping missions – and a Moroccan colleague. Those killed – Im Sam, Mao Eng, Seang Norin, and Mom Tola – were last week honoured with a posthumous award, along with 125 others who lost their lives in peacekeeping operations abroad.
The awards have served to highlight Cambodia's outsized contribution to UN peacekeeping. Since 2006, the country has sent 5,257 troops on such missions. This month alone, that figure was 813, making it the 32nd-highest contributor – an astonishing ranking given the Southeast Asian nation is only 72nd in terms of total population. It's a contribution Thuch Thim and others take pride in – many see it as a way of repaying the UN peacekeepers that once helped the kingdom as it emerged from civil war and the horrors of the Khmer Rouge.
Dressed in military fatigues with his blood type stitched to his shirt, Thuch Thim has small, jagged, white scars on his left hand. He bites his lip and his eyes wrinkle when he discusses the fatal attack on May 8 last year.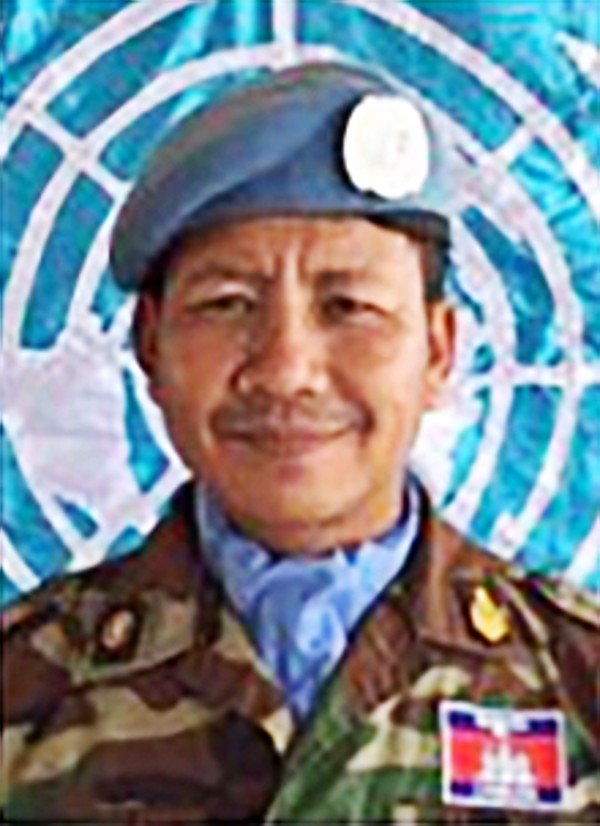 After a day of road construction, Thuch Thim and a crew of about 20 people, with Moroccans providing security for Cambodian engineers and drivers, had been headed back to their UN headquarters when they were halted by a troupe of six guerillas at about 4.30pm.
"There was a negotiation and they opened the road and let us go," he recalls.
It took five minutes, and his company wasn't afraid. They had enough weapons to defend themselves and were trained for such situations. But 20km further down the road, they met another blockade – 10 people, with AK-47 rifles trained on their convoy. This negotiation lasted an hour before the peacekeepers were allowed to pass. The relief was short-lived. Another 5km on, they were ambushed.
"The head of the rebels opened fire," he says. "Shortly after the first bullet was fired, the rest of the rebels started spraying out bullets from the front [of the convoy] to the end. I felt I got hit, I felt the bleeding, the wet blood. I was thinking, there's no way to stop, only move forward."
Thuch Thim steered his vehicle out of the line of fire. He caught a glimpse of the truck in front of him – the light was on but it wasn't moving. It's a haunting image, the moment he realised someone had been killed. He ploughed ahead in his truck, overcoming a fallen tree trunk and forging a path for an ambulance in his wake.
When he arrived back at the base, he was told a Cambodian soldier had been killed. Another three were missing. After a sleepless night, he learned they too had lost their lives.
"I knew them. We were all friends. We work together and eat and enjoy life together," he says. "I feel regret, because we are friends in the same unit, and we share the same blood."
Thuch Thim was flown back to Cambodia with the four corpses of his friends. His hand was pierced with shrapnel in the attack, fracturing a finger.
Thuch Thim became a soldier at 16 – the same age his oldest son is now – in the late 1980s, when Cambodia was still ravaged by civil war between Vietnamese-backed government forces and the Khmer Rouge guerillas.
In the 1990s, Cambodia hosted a flood of UN peacekeepers ahead of the kingdom's first elections. For many Cambodians, as in other post-conflict and developing nations, it's a debt they feel bound to repay.
"We send our armed forces under the UN umbrella because we hurt so much from the civil war in our country. Our position is very strong and very firm," says defence ministry spokesman Chhum Socheat. "This is what Cambodia wants – to share how to contribute to peace and development. Our heart goes out to those who die, those innocent people who die."
While Prime Minister Hun Sen has vowed to increase the number of peacekeepers sent to Africa and the Middle East, it appears that has not yet been brought into effect. At this time last year, Cambodia had slightly more peacekeepers deployed – 846.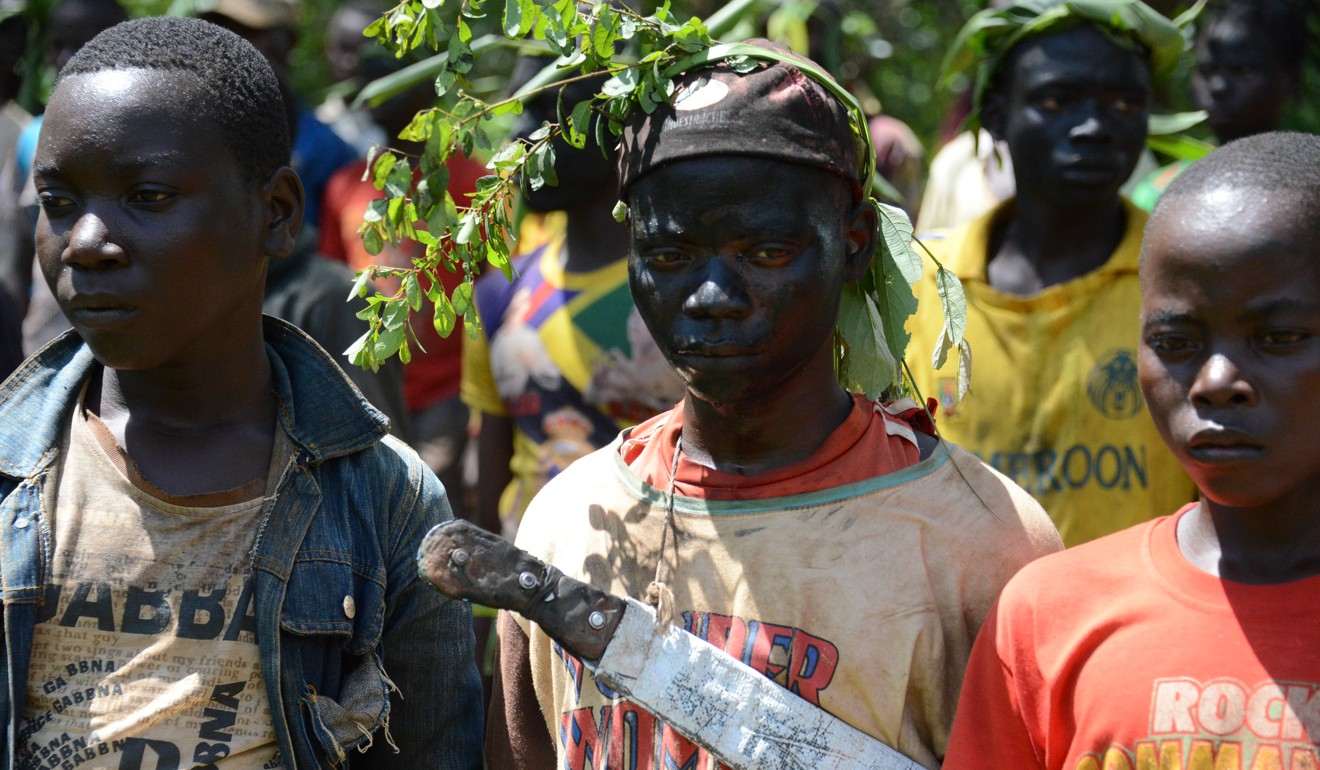 Besides the four killed in combat in the Central African Republic, another, Sergeant Luy Bunlong, died from complications stemming from malaria last year. Four Cambodian casualties have also been reported in Mali in recent years, with two dying from food poisoning, one from malaria and another in a sandstorm.
But there appears to be little, if any, post-traumatic stress disorder (PTSD) support for survivors serving in conflict-riven nations. Some defence officials, when asked about it, were not familiar with the term.
Even if PTSD is not spoken about, peacekeeping troops are likely to experience it on some level, according to Dr Chhim Sotheara, executive director at the Transcultural Psychosocial Organisation (TPO).
Troops returning from combat zones may feel survivor's guilt, or fall victim to depression or PTSD, including flashbacks, nightmares or spiralling alcoholism, he says.
"We have never seen any peacekeeper at TPO but it is good for the surviving troops or commanders to know that sometimes PTSD or any trauma-related condition may not happen immediately after the event but they may suffer years later as it may be precipitated by another life event," Chhim Sotheara says.
"They should undergo psychological process[es] such as stress debriefing or any sort of psychological management to help them prepare themselves to cope with those potential psychological problems."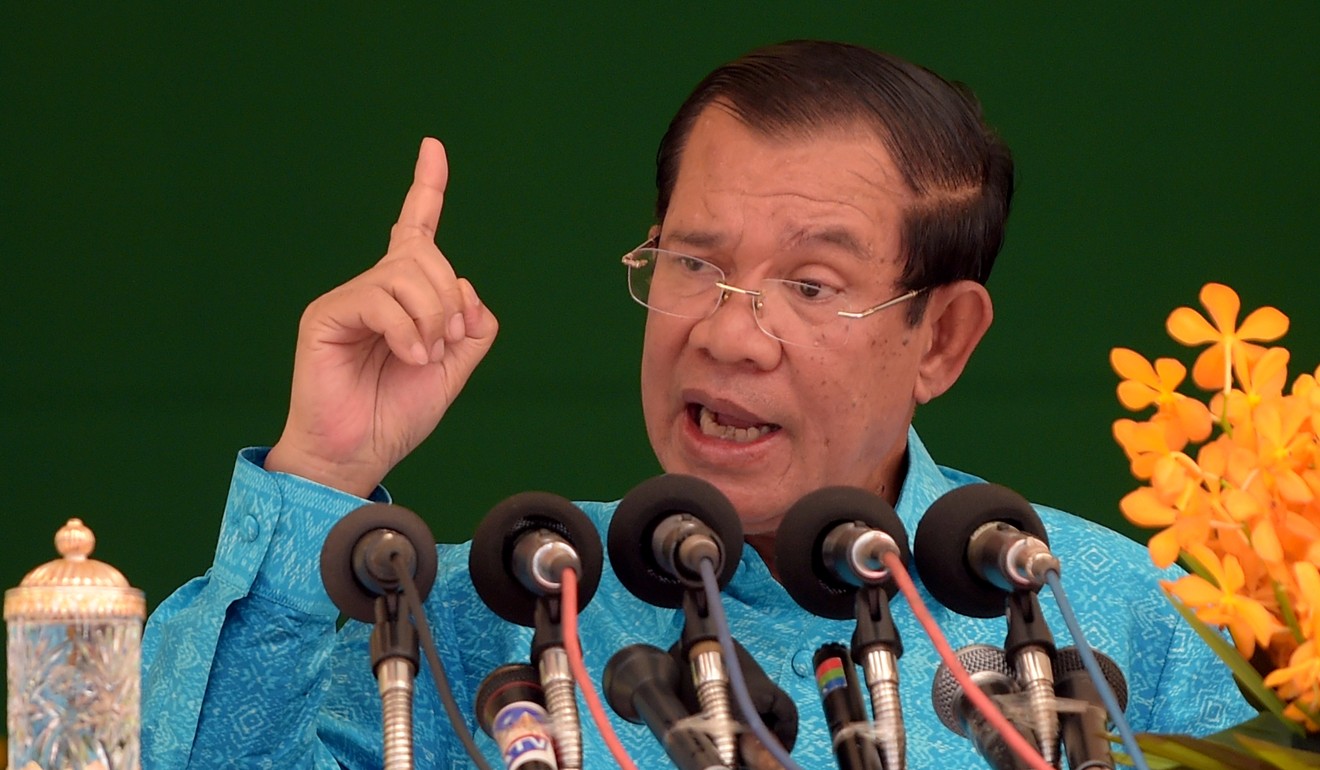 Thuch Thim says while he feels regret and thinks of his deceased friends when asked about them, he doesn't dwell on it and is not afflicted by nightmares or depression.
"You can see from your interview with Mr Thuch Thim … that he is still strong mentality and physically. Our peacekeeping forces do not have any problems with PTSD at all," says Chhum Socheat, the defence ministry spokesman. "On the contrary our peacekeeping forces are very committed to protecting peace [and] security as well as contributing to the humanitarian activities under the UN umbrella."
Thuch Thim, meanwhile, is in training for a new deployment. "When there's an opportunity, I will go," he says, even if it's back to the Central African Republic. "We are coming to help find the peace for the people of [the republic]. We are not coming to destroy, we came to help." ■