Cambodia
Get more with myNEWS
A personalised news feed of stories that matter to you
Learn more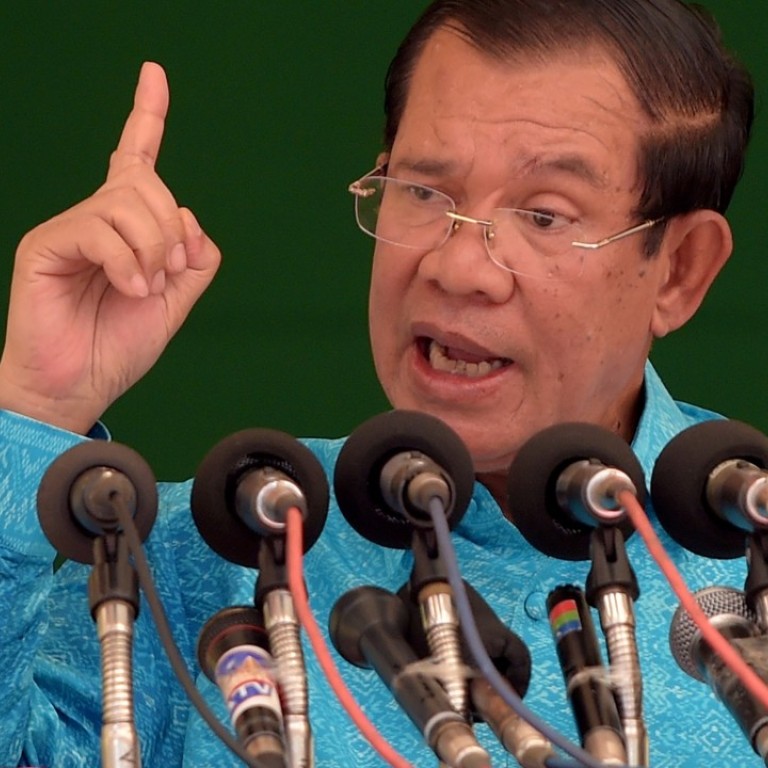 Japan plays China's game in Cambodia. Hun Sen wins
As Phnom Penh cracks down on political opposition, Tokyo keeps quiet to retain its influence and not cede ground to Beijing. Meanwhile, strongman Hun Sen cynically plays off the two powers for his own benefit
J
apan has adopted
a curious strategy to limit Chinese power in
Cambodia
: imitate China. But standing behind Cambodia even as its democracy crumbles is winning Tokyo neither influence nor friends.
In the past year, members of the Cambodia National Rescue Party (CNRP) – the only viable opposition party – have been arrested, exiled, and banned from the political arena. And in the lead up to July's national election, the CNRP in its entirety was forcibly dissolved. Coinciding with this political crackdown has been a diplomatic shift, one that has seen meddlesome Western donors being replaced with no-strings-attached Chinese support.
While this has gone on,
Japan
– an important donor – has remained largely silent, even as it takes a battering from human rights observers and CNRP members.
In May, the opposition wrote an open letter to Japan's minister of foreign affairs, noting that Japan had previously declared that July's election should reflect the will of the people.
"We strongly urge the Government of Japan to reinforce this position," the letter read, claiming that without the CNRP "at least half of the country will be deprived of the party of their choice". The letter urged Japan to withdraw funding from the country, calling on it to be a "pillar of integrity".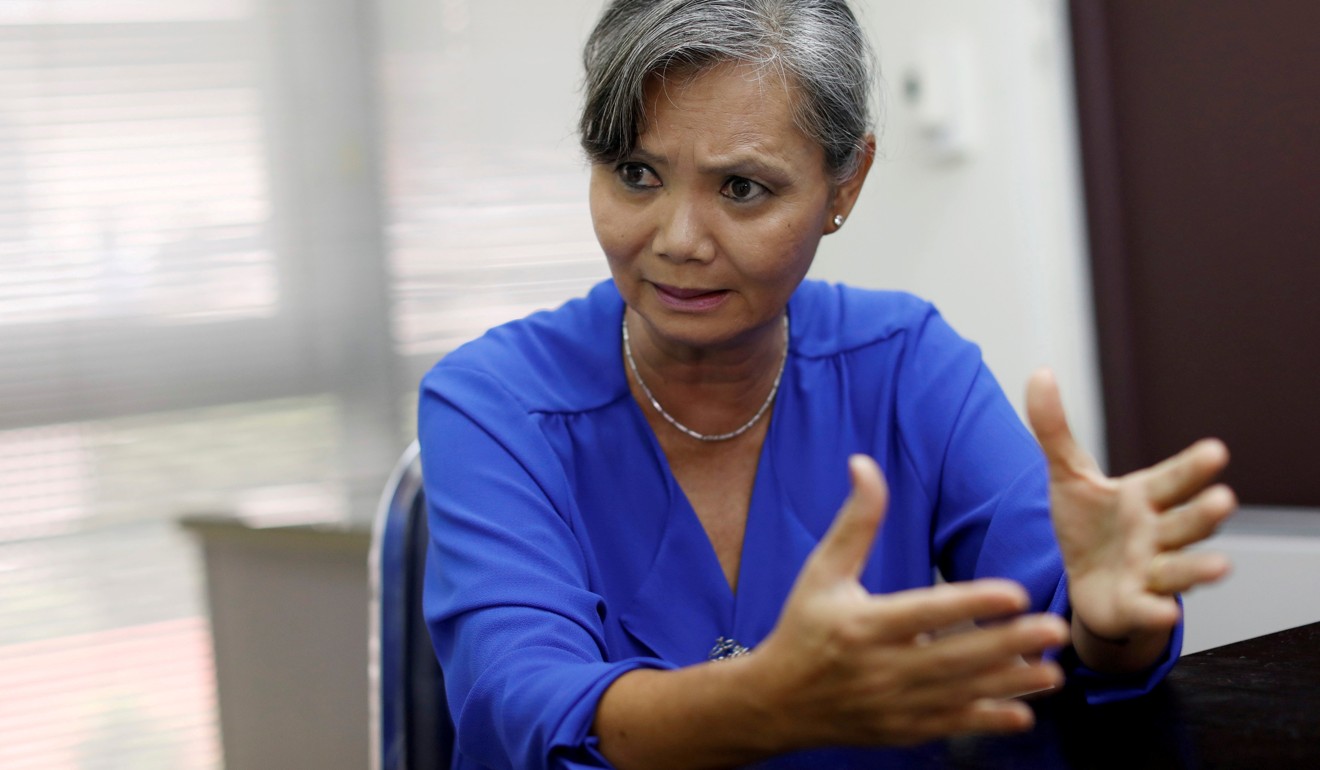 In a recent speech at the Oslo Freedom Forum, former CNRP Vice-President Mu Sochua once again called out Japan. "You cannot think that you can reform a dictator," she said. "Be on the side of democracy, rather than thinking about losing Cambodia to China."
As the world condemns Cambodia's transition to what is effectively a one-party state, China has maintained that Cambodia is "a good neighbour, good friend, good partner and good brother". The United States and the European Union both withdrew all funds for July's national election, prompting the defiant Prime Minister Hun Sen to dare them to make further aid cuts and brag that China would fill any gaps left behind.
But Japan, like China, has remained steadfast, unwilling to abandon Cambodia to Beijing even as the two countries seem to grow more inseparable.
Terrified for their lives, the CNRP has looked abroad to stage symbolic protests against Hun Sen's increasingly authoritarian regime, holding rallies in the US, Australia, and Europe. While Hun Sen remains enemy No 1, the CNRP has also turned its sights on Japan. Demonstrations against Japan have already been held at its UN mission in New York and more are planned in Tokyo and Seoul.
The CNRP's appeals seem to have fallen on deaf ears, however, as Japan works to maintain its good relations with Cambodia, in what has alternatively been described as a vain attempt to curb China's influence or a strategic long-term approach to geopolitics.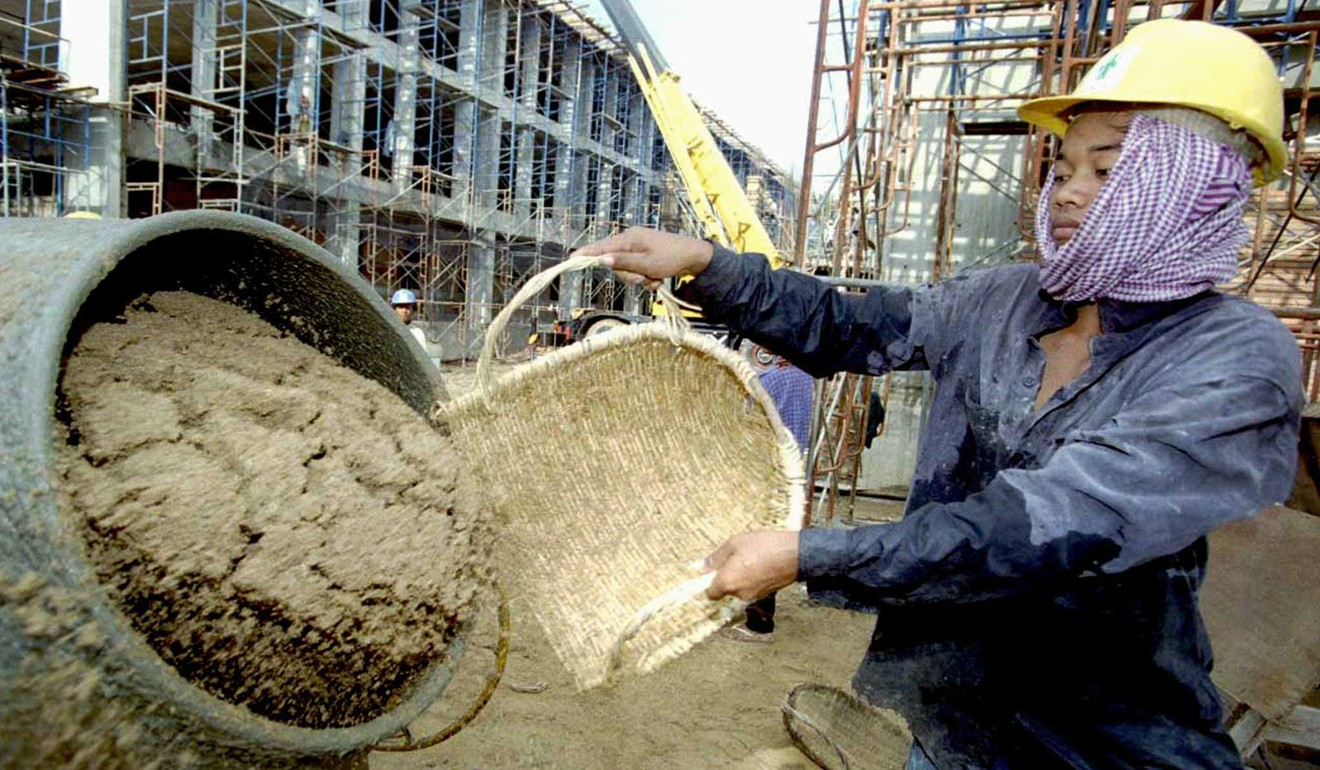 Some, like regional analyst Carl Thayer, believe that if Japan were to pull out now, Cambodia would become only more reliant on China, ending any possibility of swaying the kingdom towards democracy. As the last democratic nation supporting Cambodia's election, Japan may feel it has an obligation to maintain Cambodia's connection to the free world. "The US is doing nothing but being negative," Thayer said.
It is possible for Japan to withdraw funding for an election that is obviously compromised while still remaining a supporter of Cambodia in general, but the prickly Hun Sen is unlikely to take a slight like that in stride.
Thayer called the easily angered prime minister "erratic" and warned that any negativity from Japan could sour their relationship entirely.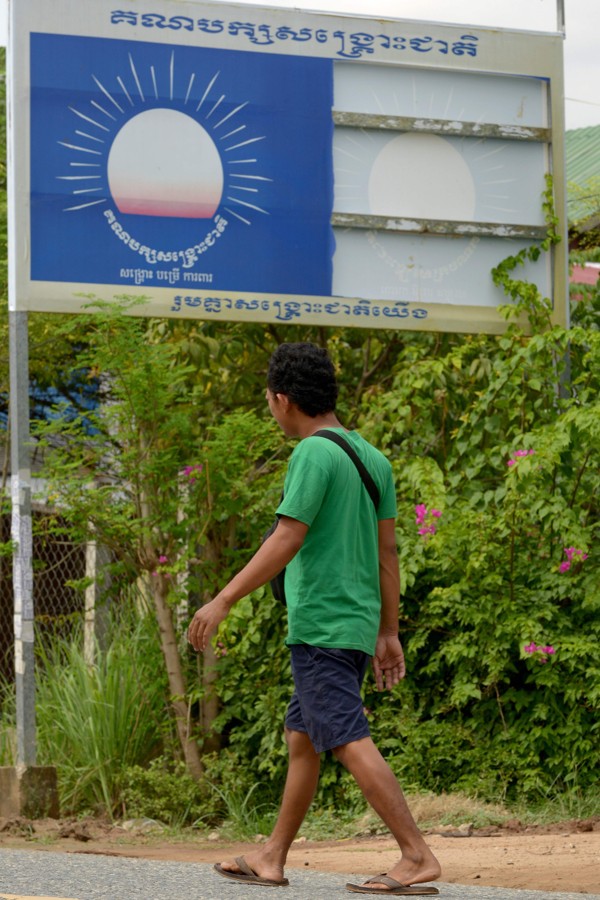 Hun Sen is prone to lashing out at enemies, both real and perceived. He has frequently accused his main critic, the US, of plotting with the opposition to stage a colour revolution. As relations deteriorated, he expelled a US-government funded NGO and threatened to do the same to Peace Corps volunteers.
Any action by Japan could provoke similar distrust and hostility from the premier.
"How do you retain influence in the region with a rising China? It's not to cut off influence entirely," Thayer said. "The CPP [Cambodian People's Party] will be there tomorrow either way. The long game is to retain Japan's position in Southeast Asia."
However, Phil Robertson, deputy director of Human Rights Watch's Asia division, said that while Japan had significant influence in Cambodia, it hadn't shown any willingness to use it to promote human rights. He compared Japan's attempt to win influence over China to "challenging a pig to a mud wrestling match".
In the past, Hun Sen has typically operated in cycles of repression, tightening the screws before releasing pressure. The most recent crackdown, however, has the hallmarks of a more permanent shift. Unprecedented damage has been done to Cambodia's media landscape and political opposition, coinciding with at times vicious anti-West rhetoric.
Robertson said it was difficult to tell whether Japan's attempt to counter influence was paying off for Tokyo, but it was definitely working for Hun Sen.
"There's no doubt the big winner is Hun Sen, who is playing China and Japan off against each other and getting maximum benefits from both sides. Over the years, Hun Sen has become a master in manipulating international donors and now he's got Japan right where he wants it," he said.
While Japan might be losing ground to China for now, they need to maintain good relations that might give them "leverage" in the future. China's ironclad friendship with Cambodia was not guaranteed in perpetuity, Thayer said. "They can take advantage when the openings come," he said.
These strategic musings do little for the victims of Hun Sen's draconian regime who need immediate intervention. Kem Monovithya, daughter of imprisoned CNRP president Kem Sokha, has met Japanese officials many times to appeal for help, both for her father and for the preservation of democracy in Cambodia. While she used to express optimism that Japan would come around, Monovithya's recent statements have been laced with exasperation.
"Japan should reassess what they are getting from the Hun Sen government," she said recently.
For now though, Japan seems to be sticking with the mantra that "the friend of my enemy is my friend". ■