As Nepal's Prime Minister Khadga Prasad Sharma Oli embarks on a visit to Beijing, a meeting that starts on June 19, his successful resetting of ties with India is likely to give him the elbow room he needs to rev up relations with China, which were once on the upswing but have slackened of late.
Oli's China visit comes a couple of months after his trip to New Delhi and a highly successful return trip by Indian Prime Minister Narendra Modi last month that put fraying India-Nepal relations back on track. Modi has promised to complete several outstanding Indian projects in Nepal by September 19, Nepal's constitution day, obliquely recognising Nepal's new constitution that Modi's government had earlier tried to block.
India's economic blockade in 2015 to force Nepal to amend its constitution had triggered a wave of anti-India sentiment that Oli rode successfully to maintain power last year. At the height of the blockade, when Oli was the prime minister, he was seen as standing up to India and closing the gap with distant China to its north. China officially agreed to provide an alternative access to Nepal to its seas and land routes, ending the landlocked nation's dependence on India, its next-door neighbour to the south with which it shares an open border. Oli's return to power – after an election marked by strident anti-India rhetoric by him – was expected to take China-Nepal relations to greater heights, but things have not gone according to script.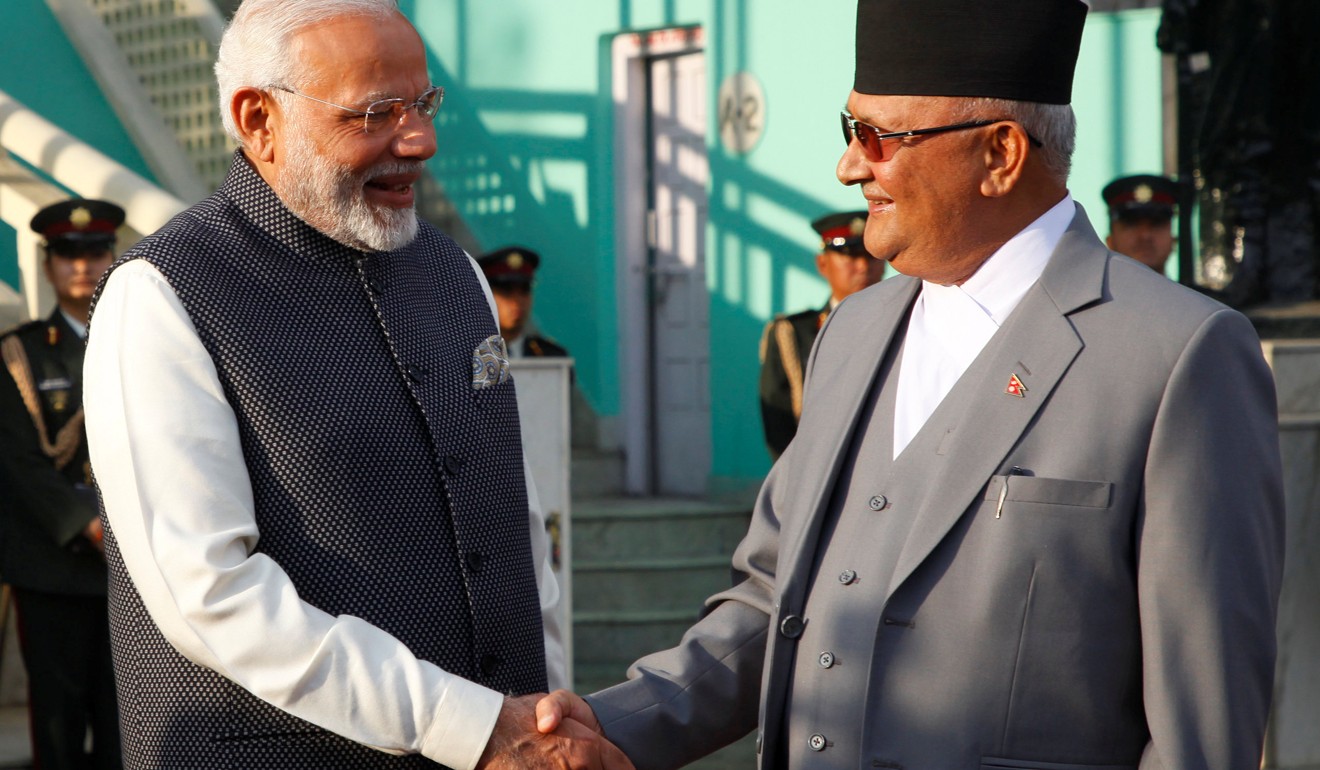 There have been some major setbacks, mainly in the implementation of hydroelectric projects China has undertaken. "We will mobilise Nepal's internal resources and build the West Seti hydroelectric project," the country's Finance Minister Yubaraj Khatiwada said late last month in parliament, on a project that China's Three Gorges Corporation was expected to complete along with the Nepal Electricity Authority by 2019. The authorities say the two sides developed differences on the terms of the project and China complained of a lack of "proper working atmosphere".
Nepal supposedly insisted on obtaining US$400 million, around a fourth of the total project cost, from China Exim Bank, as soft credit in advance to begin work. China, on the other hand, is understood to have pushed for a restructuring of the earlier agreement and lowering the generation capacity to make it cost-effective.
But both the Investment Board, headed by Oli, and the Chinese government later denied that Chinese involvement had been terminated. There are now signs that China's views might prevail to save the project. "We are considering lowering the generation capacity of the project to 580 to 620 megawatts if that guarantees timely competition," a senior executive of the Investment Board told This Week in Asia on condition of anonymity.
Separately, Kathmandu had terminated the 900-megawatt Budhi Gandaki hydropower project right before the November-December elections. Oli had protested against shelving the US$2.5 billion project by the then government and had promised to revive it if he were to be re-elected. In his first interview since taking office, he told This Week in Asia: "Political prejudice or pressure from rival companies may have been instrumental in the scrapping of the project. But for us, hydropower is a main focus and come what may, we will revive the Budhi Gandaki project."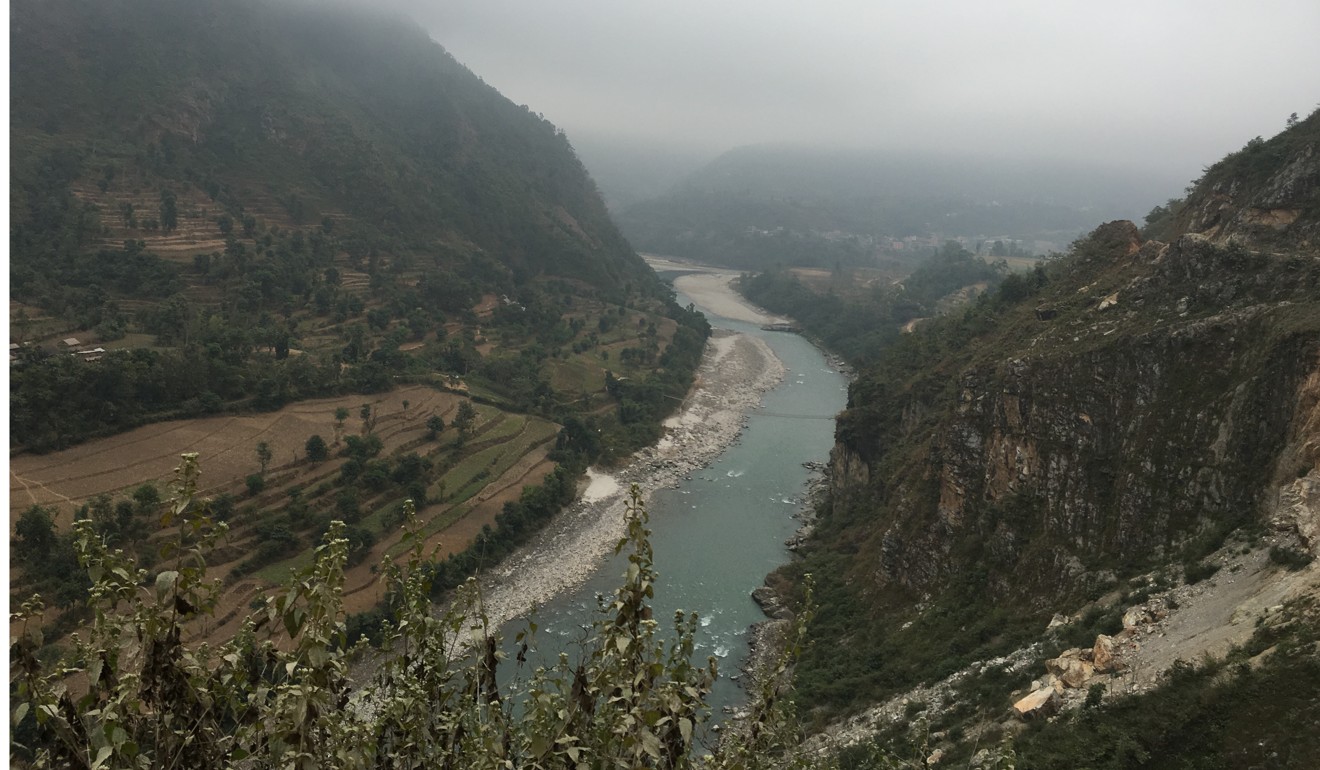 How he progresses on the dam front will be closely watched on his China trip. Nepal began turning towards China for developing hydroelectric projects as it began exploring alternatives to Indian companies, which have poor project track records with their small South Asian neighbour. West Seti was the first mega project awarded to China as part of that experiment.
According to Foreign Affairs Minister Pradip Gyawali, Nepal and China will give a formal shape to the Power Trade Agreement during Oli's visit to Beijing, indicating China's stake in this sector will continue to grow.
Resource-starved Nepal has set up an ambitious plan of generating 15,000 megawatts of power in 10 years. The previous Nepali Congress, headed by Sher Bahadur Deuba, proposed that both India and China develop another hydropower project, the 10,800-megawatt Karnali-Chisapani project, but it made no headway.
Given Oli's thrust on development, he is not in a mood to wait indefinitely and is likely to solicit greater involvement of China, a senior Cabinet minister said. China has undertaken 15 projects in Nepal, including four hydropower plants, and the country's second international airport at Pokhara, with 14 others in the pipeline.
"Prime Minister Oli will take up construction of 400-kilovolt cross-border transmission line – 800km of its route will lie in China and 80km in Nepal, right up to capital Kathmandu – via the Nepal-China border," Energy Minister Barshaman Pun said.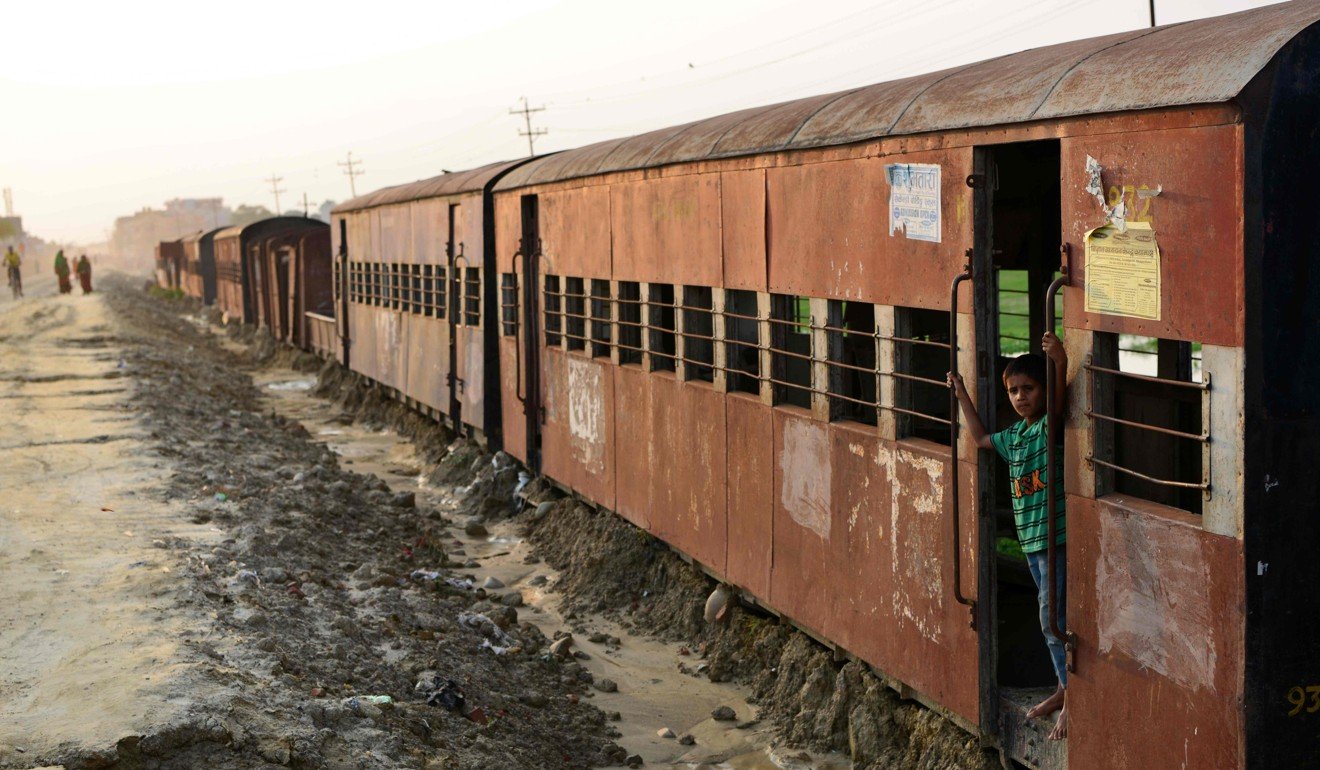 Keen on greater connectivity with China, Oli has also made railways a top priority of his new government. The initial feasibility study of the extension of the railway line from Tibet's Kyrong to Kathmandu all the way to Lumbini, Buddha's birthplace, has been completed. "But whether China will concede Nepal's demand for its construction in grants or will insist on cost-sharing will only be known during Oli's visit," said a top government official who did not want to be identified. "But the project will go ahead. At the same time, we need to be realistic that once we are part of [the Belt and Road Initiative], we cannot just be expecting grants all the time and in every project, and the prime minister is aware of it."
India has been wary of Chinese involvement in the Lumbini project as it is right across the Indo-Nepal border. It is also pushing its own railway projects in Nepal. Modi has offered to build a railway line linking Raxaul in North India's Bihar province with Kathmandu in five years through grants, which might spur Oli to seek a similar deal from China. The merger of the two communist parties last month gives him a two-thirds majority in parliament, allowing Oli plenty of leeway in negotiating with external powers.
But, with China emerging as the biggest foreign investor in Nepal, he may not have that strong a bargaining chip. At US$79.26 million, China accounted for 58 per cent of foreign direct investment in the second half of last year, more than twice India's US$36.63 million, according to Nepal's Department of Industries. Oli will also have to placate the Chinese, who are understood to have also politely conveyed their displeasure at the level of corruption in Nepal. ■