The "golden decade" Premier Li Keqiang said China and Canada were building in September 2016, as the two countries launched exploratory talks for a free-trade agreement (FTA), appears some way off yet. That FTA now seems dead in the water, collateral damage in a trade dispute between Canada and its largest trading partner, the United States.
Canada had shown signs of wanting to reduce its reliance on the US by reaching out to China, its third-largest trading partner, but analysts now say it must tread carefully or risk further damage to its already strained relations with the US. Given Washington is on the brink of a full-blown trade war with Beijing, it might not take well to seeing its neighbour cosy up to its opponent.
This makes life harder for Prime Minister Justin Trudeau, who is at a crossroads on how to deal with the unpredictable US president, Donald Trump, who insulted Trudeau after the G7 summit concluded on Saturday, only to say three days later that the pair had "a very good relationship".
"If there was free trade between Canada and China, the US would see this as being at cross purposes to its crackdown on China's unfair trade practises," said Charles Burton, formerly a diplomat at Canada's embassy in Beijing.
"Canada would be perceived as a back door by which China could evade tariffs and other sanctions imposed by the US. So free trade with China could further damage Canada-US trade relations which would be disastrous for Canada."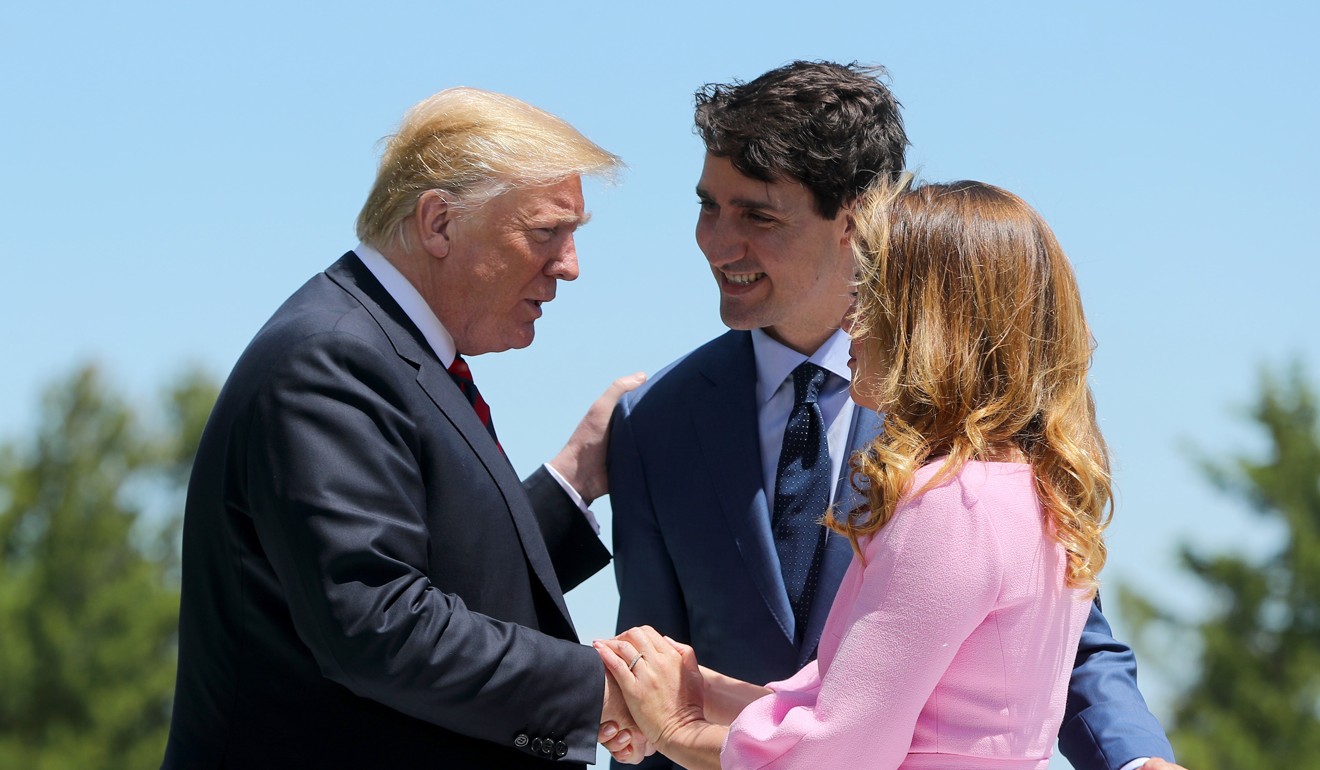 Jiang Wenran, a senior fellow at the University of British Columbia's Institute of Asian Research, said the Liberal government did not have a clear strategy of using China or a potential FTA with China as a counter to an aggressive US push on North American Free Trade Agreement (Nafta) negotiations.
"The temporary dominant view is that it's better to hold off FTA talks with China in order not to offend the US so Canada can secure a better Nafta deal," Jiang said.
"But the latest assaults by President Trump and his advisers on Trudeau have indicated that the US does not seem to care one way or the other. Thus, Canada remains at a crossroads on how to effectively engage China for its own long-term benefits."
Trump has called Nafta the "worst trade deal" ever signed by the US and wants it renegotiated.
About two weeks ago, Canada, Mexico and the European Union announced retaliatory tariffs one after another when Washington slapped them with tariffs of 10 per cent and 25 per cent on imports of aluminium and steel, respectively.
It was against this unusual backdrop that the G7 summit took place in Canada last week, when leaders of Canada, France, the US, Britain, Germany, Japan and Italy gathered in an attempt to show unity.
But Trump, former host of reality TV show The Apprentice, turned the G7 summit – before, during and after – into a real-life drama.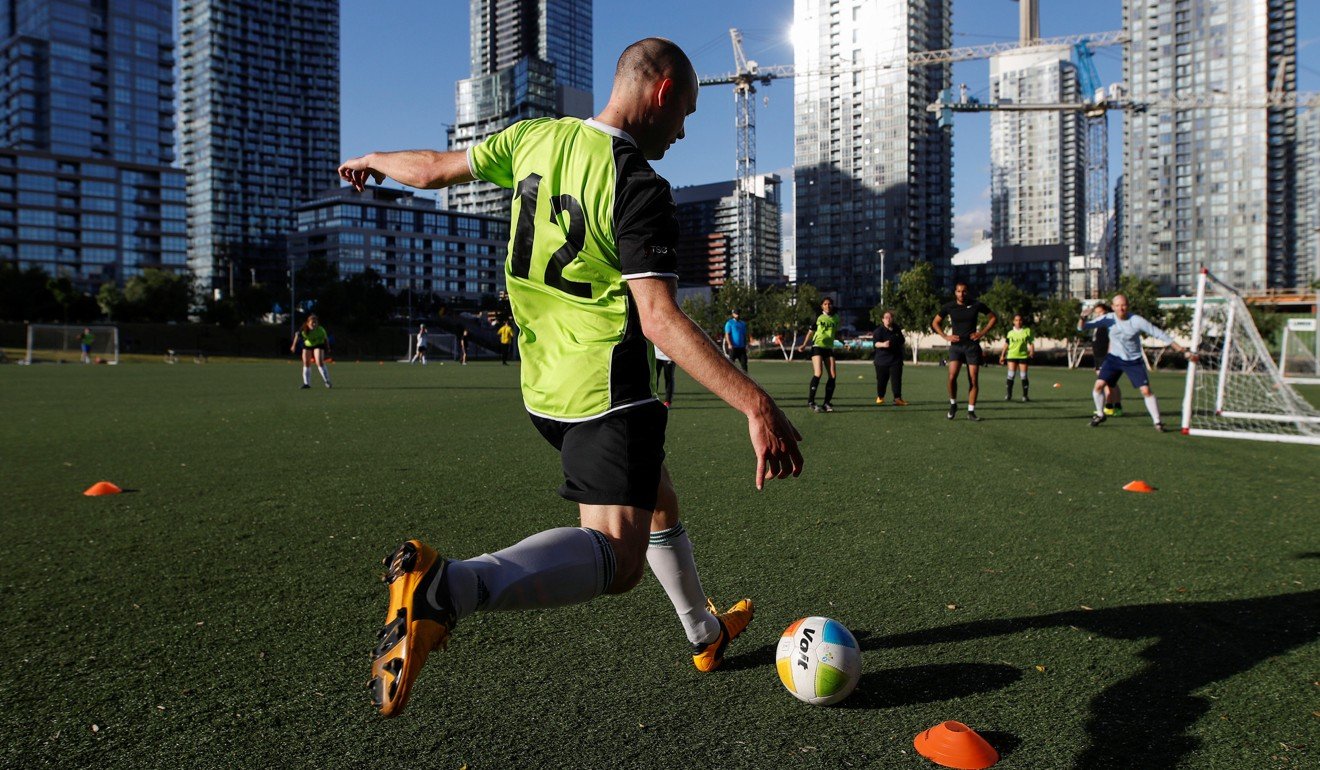 Before the summit, he said Russia should be invited to join the group, even though it was kicked out in 2014 because of its annexation of Crimea from Ukraine.
During the meeting, Trump was about 20 minutes late to a discussion on gender diversity, and he left the summit before it concluded to prepare for his meeting with North Korean leader Kim Jong-un in Singapore.
After the summit Trudeau told reporters: "As Canadians, we are polite, we are reasonable, but also we will not be pushed around."
Trump then reacted angrily, tweeting while still on Air Force One that the Canadian prime minister was "very dishonest and weak".
The leader of the free world isolated himself at a summit set up by advanced economies to show unity.
With the US being Canada's biggest trade partner – two-way exchanges of goods and services totalled US$673.9 billion last year – Trudeau knows that Canada is dependent on its southern neighbour.
To reduce the over-reliance, Canada has sought to take ties with China to the next level.
In September 2016, Premier Li and Trudeau agreed to launch an exploratory discussion for a possible FTA, which could become China's first such deal with a G7 country. But both sides have since been at loggerheads; China has resisted Canada's demands to formalise labour and gender standards in the pact.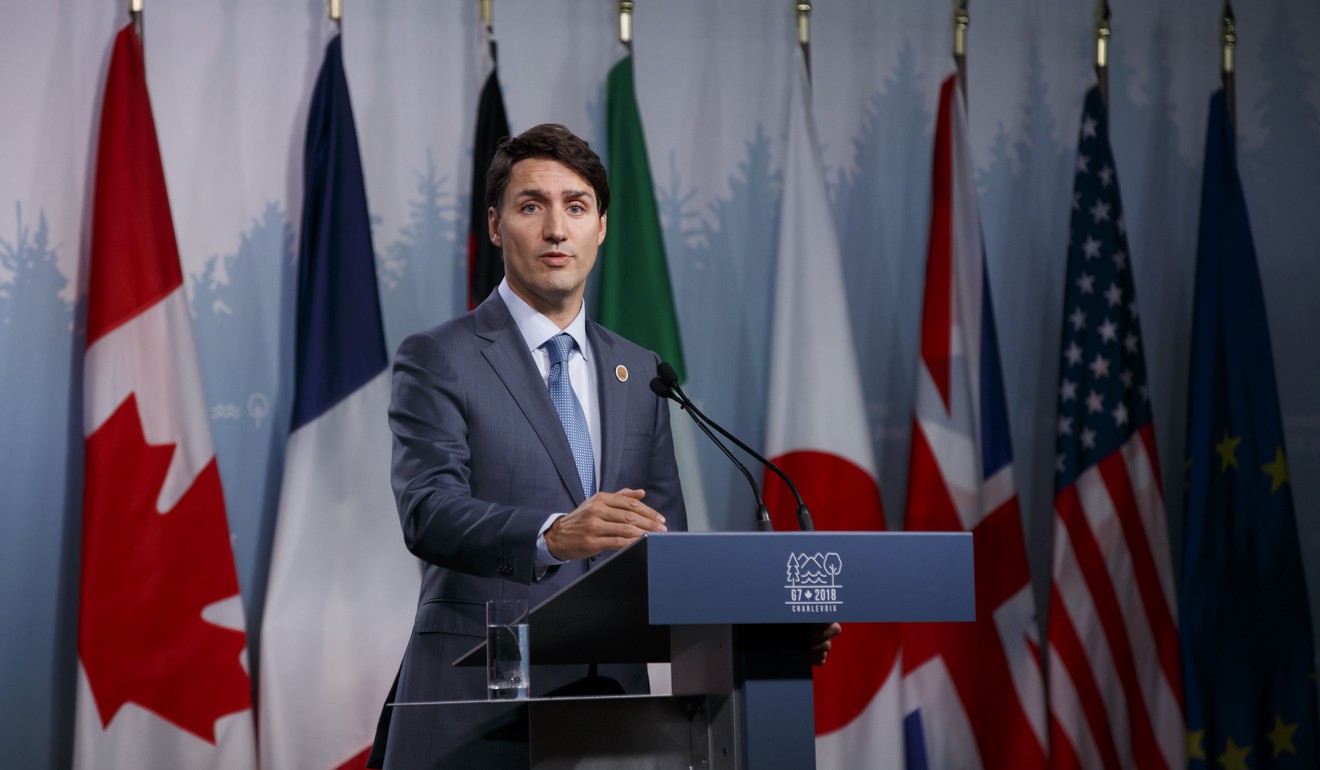 Burton, also an associate professor of political science at Brock University, said Trudeau wanted the standards in a trade pact to appease Canadians who felt their leader was being too soft regarding China's violations of human rights.
"The expectation was that China would accede to this to get the deal, fully realising that such clauses would be of symbolic relevance only," Burton said.
"The prospect of Canada resolving current disputes with the United States appears to be much stronger than the prospect of Canada agreeing to an FTA with China on China's terms," he added.
Academic Jiang said that while many Canadians felt their country needed to diversify its market beyond the US, there was also a strong push against getting too close to China.
"Learning from the debate in Australia and the emerging Western narrative that China has not become 'more like us' in the past four decades, the Trudeau government in fact has turned more cautious about China in the past year," he said, adding that while Beijing was eager to secure a FTA with Canada, it did not want to be seen as being regressive.
"That stand may not be changed easily due to the latest tension between Canada and the US. To the contrary, Beijing may see that Canada now has more need to access the Chinese market," he said.
Professor Wendy Dobson from the University of Toronto said the uncertainty over Canada's relations with the US had made evident Canada's past complacency about the bilateral relationship.
"Now this large partner's growth is slowing. It makes sense, whatever the political climate, to diversify Canada's trade, especially to reach out to the fastest-growing region in the world. China is high on the list," she said.
"Historically, the two governments [of Canada and the US] have had times of differences and tension, but usually have managed to mend fences and move on." ■