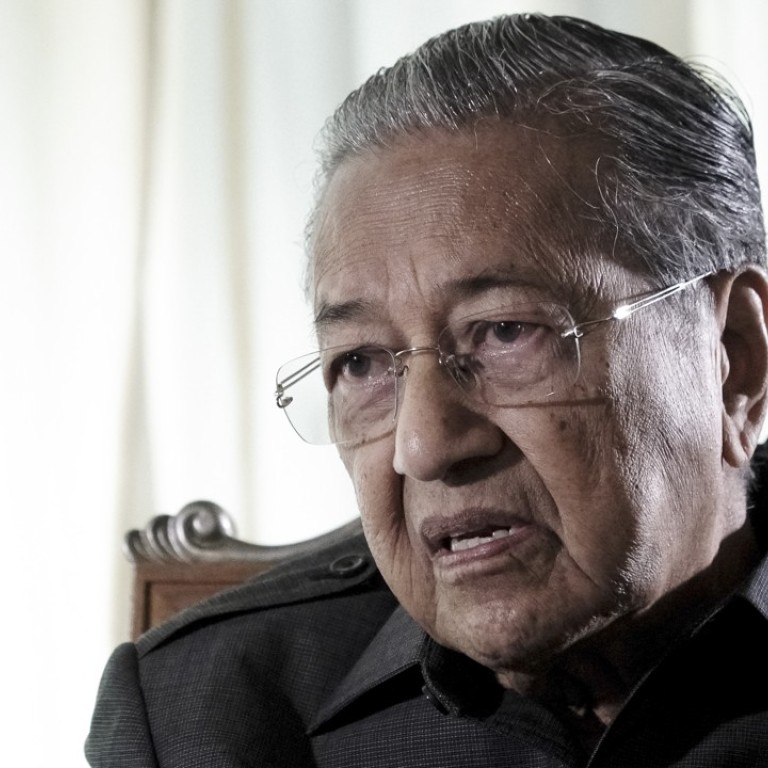 Exclusive
Nothing to fear from China, says Malaysia's Mahathir Mohamad, but lopsided deals must end
Prime minister says Malaysia 'can't quarrel with such a big market' – and will welcome foreign investment that adds jobs, transfers skills and broadens the global market for Malaysian products
Malaysian Prime Minister ­
Mahathir Mohamad
wants to strengthen "good relations" with Beijing, but is urging Chinese ­investors to refrain from relying only on material, capital and ­labour from back home and ­denying his country any real benefits.
The 92-year-old leader's ­setting out of the terms for better relations in an exclusive interview with the South China Morning Post came in the wake of widespread unease that his defeated predecessor, Najib Razak, had been too lax in approving ­Chinese-backed projects that ­offered little value to local players.
Mahathir's comments were the most extensive yet on Asia's biggest economy after his Pakatan Harapan coalition staged a stunning victory in a general election in May, dislodging the long-ruling Barisan Nasional bloc.
WATCH: Malaysian Prime Minister Mahathir says he is not anti-China
Pundits have been parsing Mahathir's public comments for a clearer view of his China policy after a heated election campaign in which he assailed Najib for "selling off" the country to China in exchange for help in settling debts linked to the multibillion-dollar
1MDB ­scandal
.
Najib has strenuously fought off that insinuation and denies links to the scandal – for which he is currently being investigated and is likely to be arraigned.
Najib is widely viewed by foreign policy observers as having brought his country closer to China during the last few years of his nine-year premiership.
Under his leadership, ­Malaysia became one of the ­largest beneficiaries of investments linked to Beijing's "
Belt and Road Initiative
", securing some US$34.2 billion worth of deals as China seeks to open up international trade along a New Silk Road.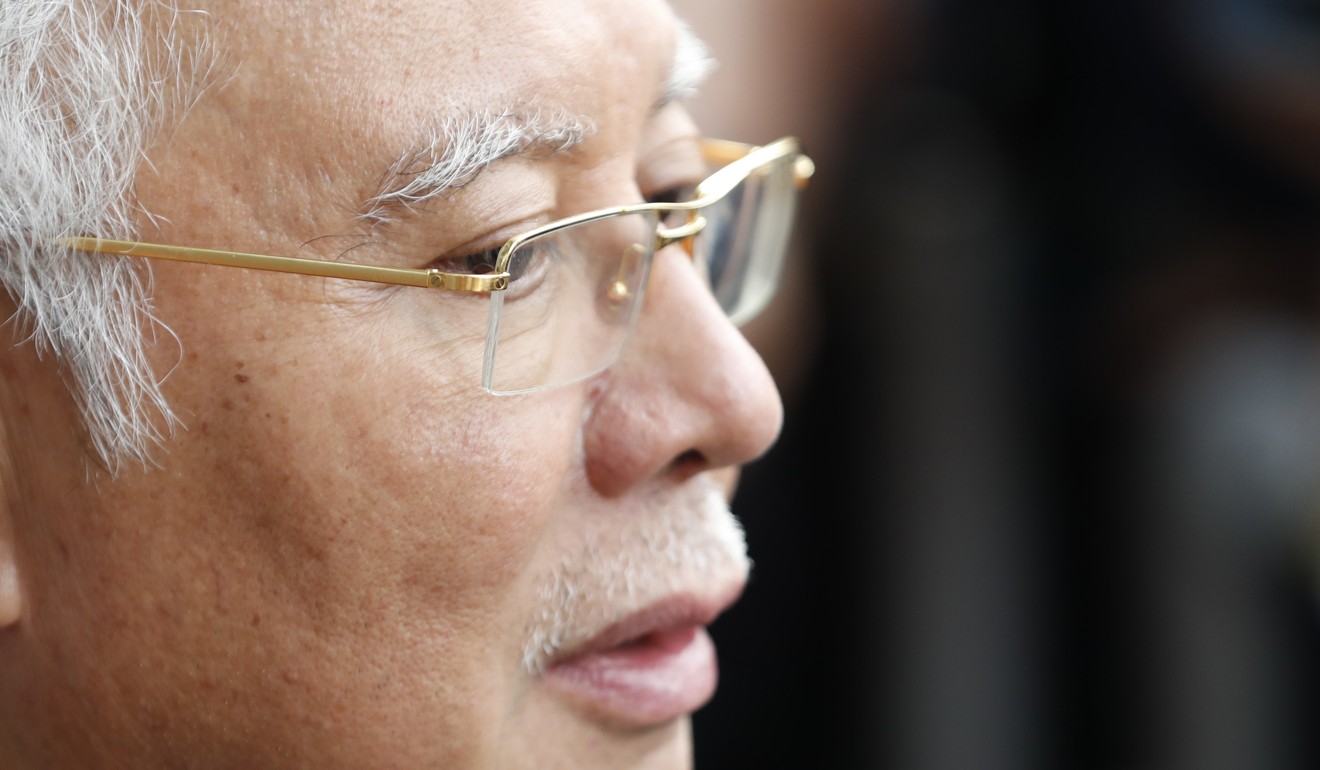 Mahathir said he, too, wanted to have good ties with Beijing and would welcome any foreign ­investment that added jobs at all levels, transferred technology and skills, and broadened the global market for Malaysian products.
The veteran politician – serving as premier for the second time after his turn at power from 1981 to 2003 – said this was why he ­welcomed ideas by Chinese ­tycoon
Jack Ma Yun
for technology transfers when they met in the premier's office on Monday.
It was Mahathir's first meeting with a top Chinese entrepreneur since returning to power.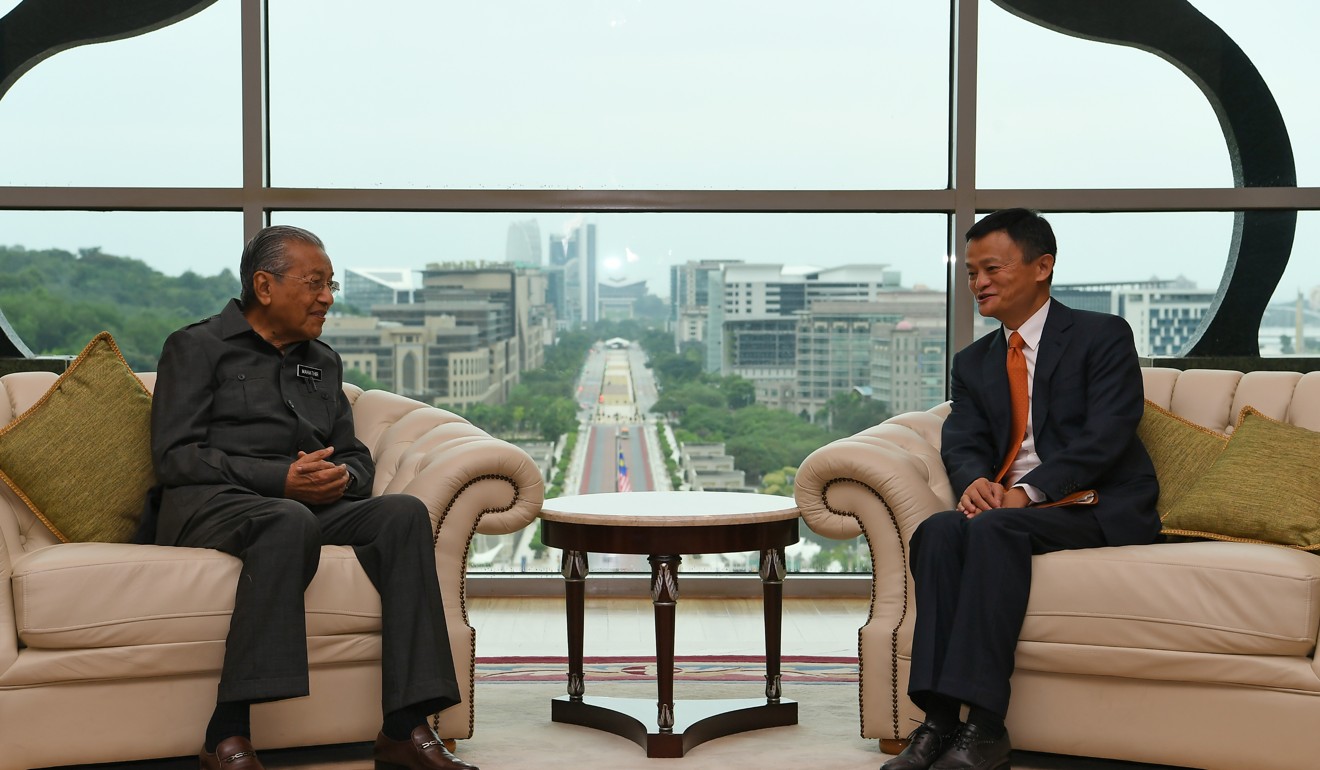 He said his less-than-favourable view of some Chinese-backed deals, deemed overpriced and lopsided against Malaysian interests, did not mean he was hostile towards Beijing.
Mahathir pointed out that ­Malaysia and China had developed "a very good relationship" during his first tenure in power.
"We sometimes become a spokesman for China, because everywhere I go, people ask me, 'What do you think about China? Aren't you afraid?'," he said.
"I say, 'There's nothing to be afraid of'. We have been neighbours for 2,000 years. You haven't conquered us yet.
"I have always regarded China as a good neighbour, and also as a very big market for whatever it is that we produce. Malaysia is a trading nation. We need markets, so we can't quarrel with such a big market."
But he made it clear that sketchy deals would not pass muster under his leadership.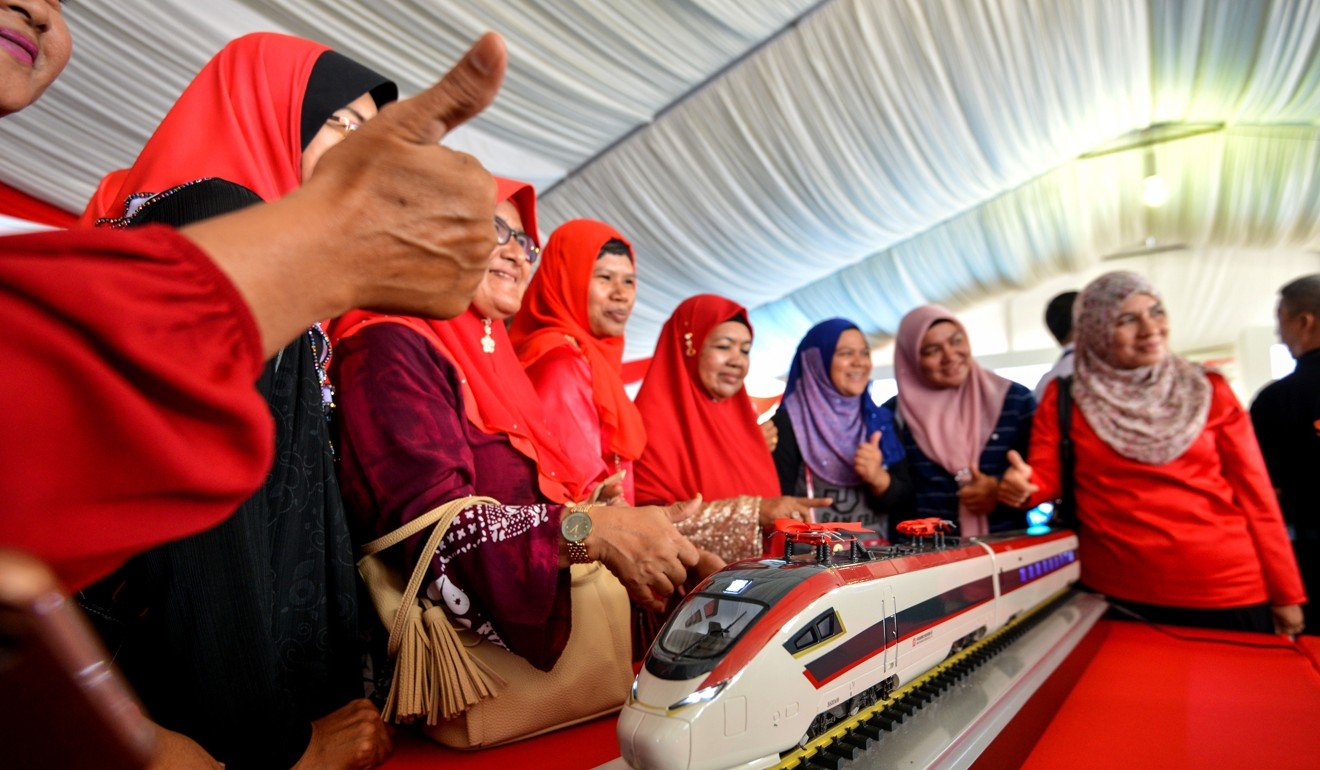 One of the key issues that ­Mahathir used to target Najib was the case of the 55 billion ringgit (HK$108 billion, US$14 billion) East Coast Rail Link that will connect Peninsular Malaysia's underdeveloped ­eastern coast to Kuala Lumpur on the west.
Mahathir had lambasted the former premier for offering the project without tender to the China Communications Construction Company, because of its high price, and had warned the main contractor was probably going to source almost 100 per cent of labour and material from China, as had been the case for many other smaller Chinese-linked projects.
"When it involves giving contracts to China, borrowing huge sums of money from China, and the contract goes to China, and China contractors prefer to use their own workers from China, use everything imported from China, even the payment is not made here, it's made in China … that kind of contract is not something that I welcome," he said.
Also among his top gripes were property developments such as Forest City, the US$100 billion mixed development project being constructed on artificial islands off Malaysia's southern state of Johor, near Singapore.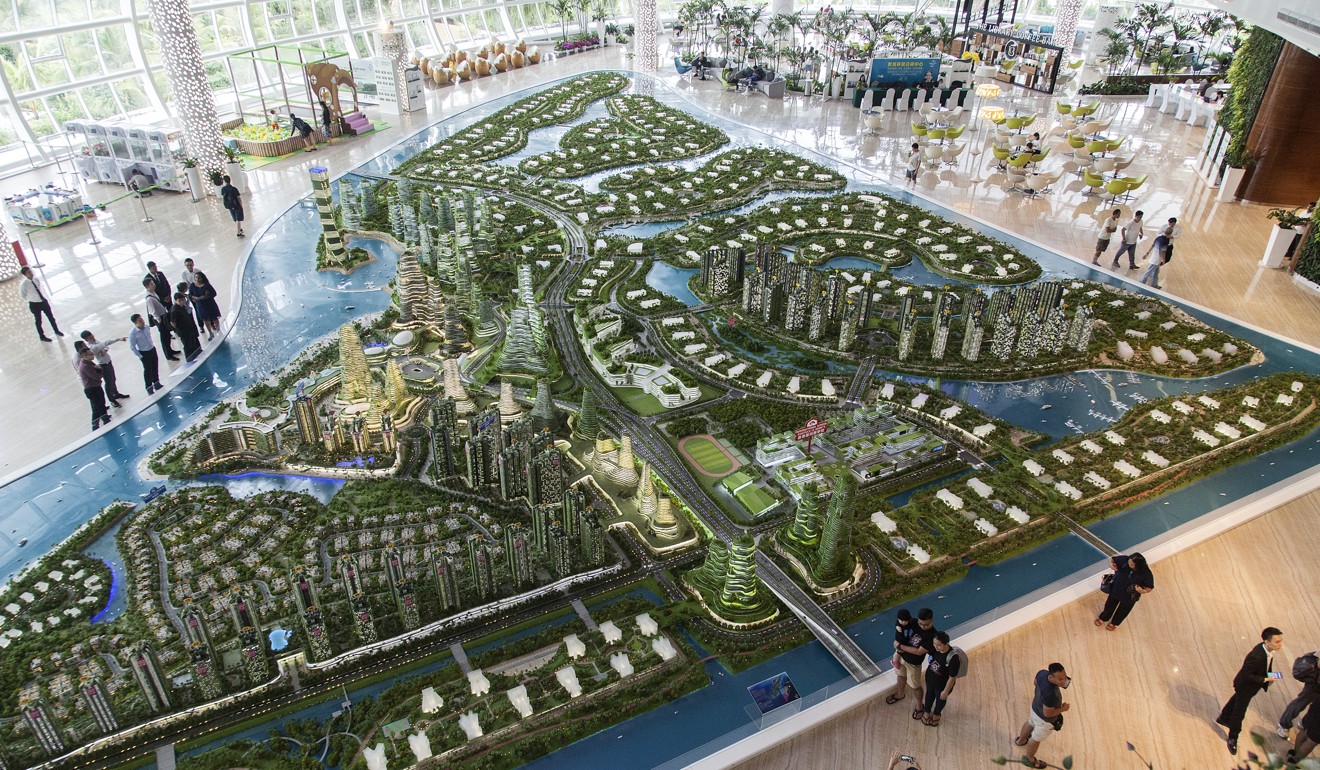 Mahathir said he believed housing units in the project – a joint venture between the state's influential monarch and Chinese property developer Country Garden Holdings – was beyond the reach of most Malaysians, and was likely to be populated mostly by affluent Chinese nationals.
"We don't want to have whole cities built in Malaysia [by developers who then bring in] foreigners to stay there. That is what I am against," he said. "I am against it even if [the investment is] from ­India or from Arab countries or from Europe.
"Foreign immigrants in huge numbers, nobody will welcome, certainly not in Malaysia."
Meanwhile, Mahathir reiterated his support for President
Xi Jinping
's flagship Belt and Road Initiative. He retold an anecdote of how he had previously written to the Chinese leader to suggest the building of "super trains" with expanded capacity that could ply the Asia-Europe route and complement sea trade.
WATCH: Mahathir says perception of the government divides Malays
Since returning to power, ­Mahathir has cited this anecdote when asked about whether he supports the ambitious plan. Reporters from mainland Chinese news outlets based in Kuala Lumpur have posed the question to him on more than one occasion.
Mahathir told the Post that the inclusion of a sea element to the belt and road project was positive – the initiative backs the development of ports across Asia.
The Malaysian leader said he was confident it was "not [Xi's] intention to prevent other ships from passing through the Strait of Malacca and the
South China Sea
".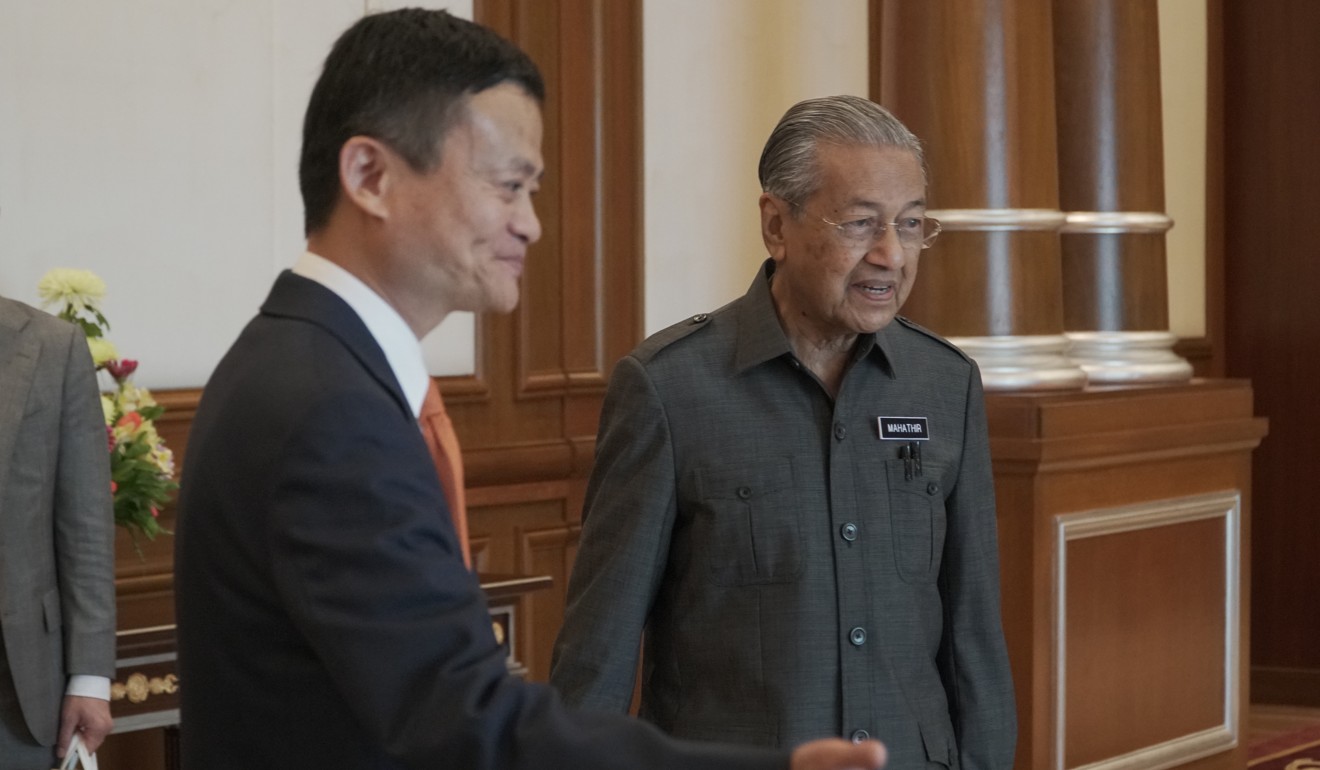 MEETING MA
On his meeting with Ma, co-founder of Alibaba, which owns the Post, Mahathir said the Chinese tycoon had spoken of the kind of investments that would get his approval.
Ma was appointed by Najib in 2016 as the government's digital economy adviser. After Monday's meeting with Mahathir, Ma said he had emphasised to the new prime minister Alibaba's focus on intensifying skills and technology transfers in Malaysia and other overseas markets where the company operates.
"So his way of talking and presenting his case is totally different from the other Chinese big contractors who want only a contract here, not even hiring our workers; the workers are also imported from China," Mahathir said.
The Malaysian leader also said he was "surprised" that Ma knew about the Multimedia Super Corridor, which he started in the 1990s during his first stint in power. Ma said on Monday that the initiative was one of the inspirations for him to launch Alibaba back in 1999.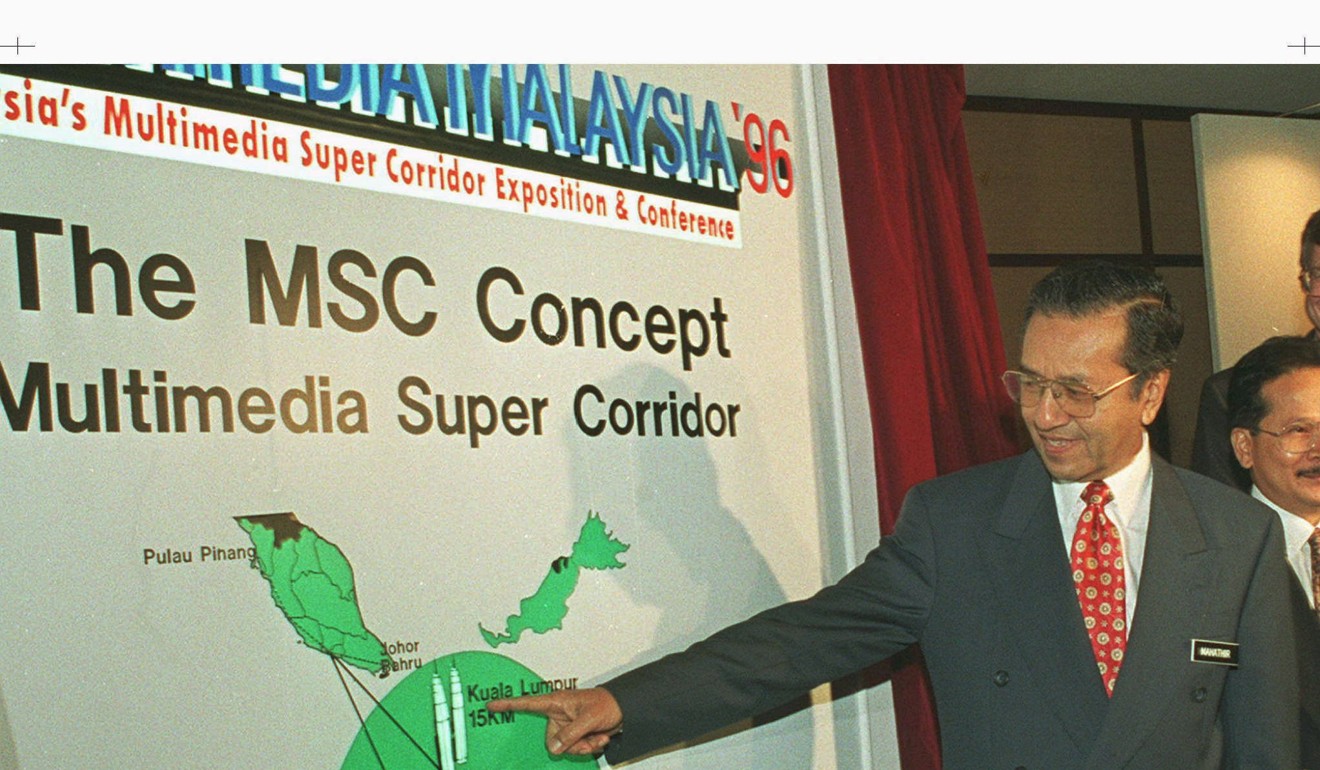 Based around Kuala Lumpur, the project – a special economic zone – was aimed at harnessing the rising interest in internet businesses in that era. While it initially took off, the initiative fizzled in the 2000s as Mahathir stepped down and the dot-com bubble burst.
Mahathir said that there had been no focus on bringing information technology to Malaysia and that the project had "become an ordinary development with lots of houses".
"It's no longer an IT city. We want to bring back and, hopefully, with the help of Chinese entrepreneurs like Mr Jack Ma, we will be able to once again go back to the idea that the Multimedia Super Corridor will be a place where new ideas, new innovations are carried out in the fields of IT and electronics and the like," he said.
Mahathir added that Ma's ideas on rural development, helping children with their schoolwork and creating a cashless society to weed out corruption would be a good fit for Malaysia.
He said Ma had told him it would be useful for him to visit China and Hangzhou in particular, where Alibaba is based. "I must see, because I can learn a lot from him," he said. "I have never felt any fear of China because, as I said … they never conquered us. But I think we will try and enhance the good relations with China."
This article appeared in the South China Morning Post print edition as: 'I have never f elt any f ear of C h ina' 'I have never felt any fear of China'