"Where's the anti-China sentiment? I don't see it." China's ambassador to Malaysia Bai Tian gave this assessment when asked whether China's rapid economic rise and growing regional influence was spooking citizens in his host country.
Speaking to the South China Morning Post, Bai Tian said he was heartened by overtures to China by Prime Minister Mahathir Mohamad, contrary to speculation the leader would take a hawkish stance towards Beijing in keeping with his election campaign stance.
The ambassador said preparatory works were already underway for 92-year-old Mahathir to visit Beijing, even though Chinese officials do not expect the leader to make the trip in his first 100 days as Malaysia's seventh prime minister.
Mahathir, premier from 1981 to 2003, returned to the apex of power after defeating his one-time protégé Najib Razak in the May 9 general election.
"Today's China is even more important than the China during Mahathir's first term in office. I do believe Mahathir will visit China in the near future," the envoy said on the sidelines of the opening ceremony for Alibaba Group's Malaysia office on Monday.
Alibaba owns the South China Morning Post.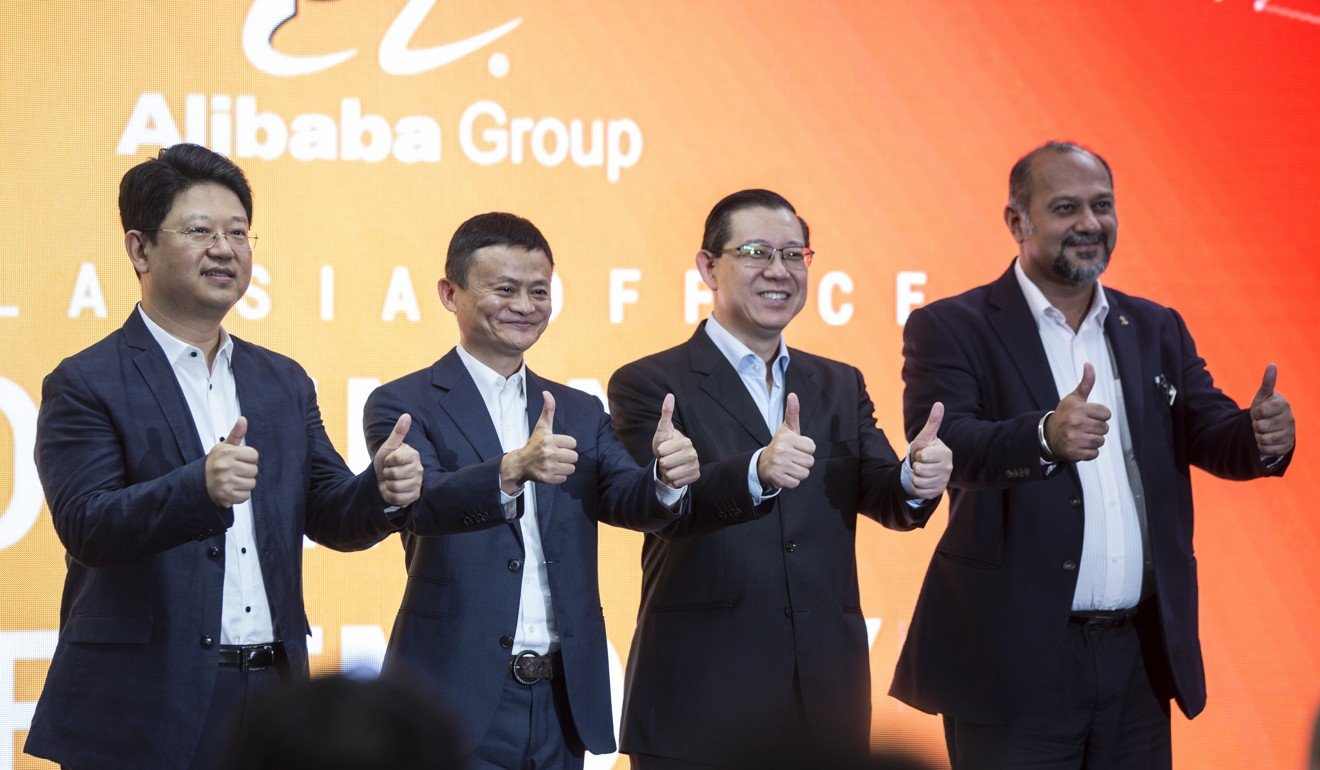 Apart from the expected visit, Bai Tian said Mahathir would probably have an opportunity to meet Premier Li Keqiang on the sidelines of the East Asia Summit forum to be held in Singapore in November.
Asked about Mahathir's demand for a number of Beijing-led infrastructure projects signed during the Najib era to be reviewed, Bai Tian said it was important not to "miss the forest for the trees".
Among the projects under renewed scrutiny is the US$13.7 billion East Coast Rail Link to be built by state-owned China Communications Construction Company (CCCC).
Mahathir's Pakatan Harapan coalition believes Najib overpaid for the project – given to CCCC via a directly negotiated tender in 2016 – and that the 688km link would have limited use among Malaysians.
Finance Minister Lim Guan Eng earlier this month revealed that some US$5 billion of financing for the project, mainly provided by the Export-Import Bank of China, had already been drawn down even though construction work had yet to begin.
Others have complained that labour and material for the project are likely to be sourced from China, leaving little to be gained for local players.
Bai Tian said the Chinese government had always emphasised that Chinese companies operating overseas should "follow the rules and laws" of both China and their host countries, while also operating on the basis of "mutual respect, equality and mutual benefit".
The envoy said Chinese companies continued to have "good faith" in Malaysia, and that he hoped Mahathir's government would "work even harder to boost the confidence of Chinese companies in Malaysia and invite more foreign direct investment from China".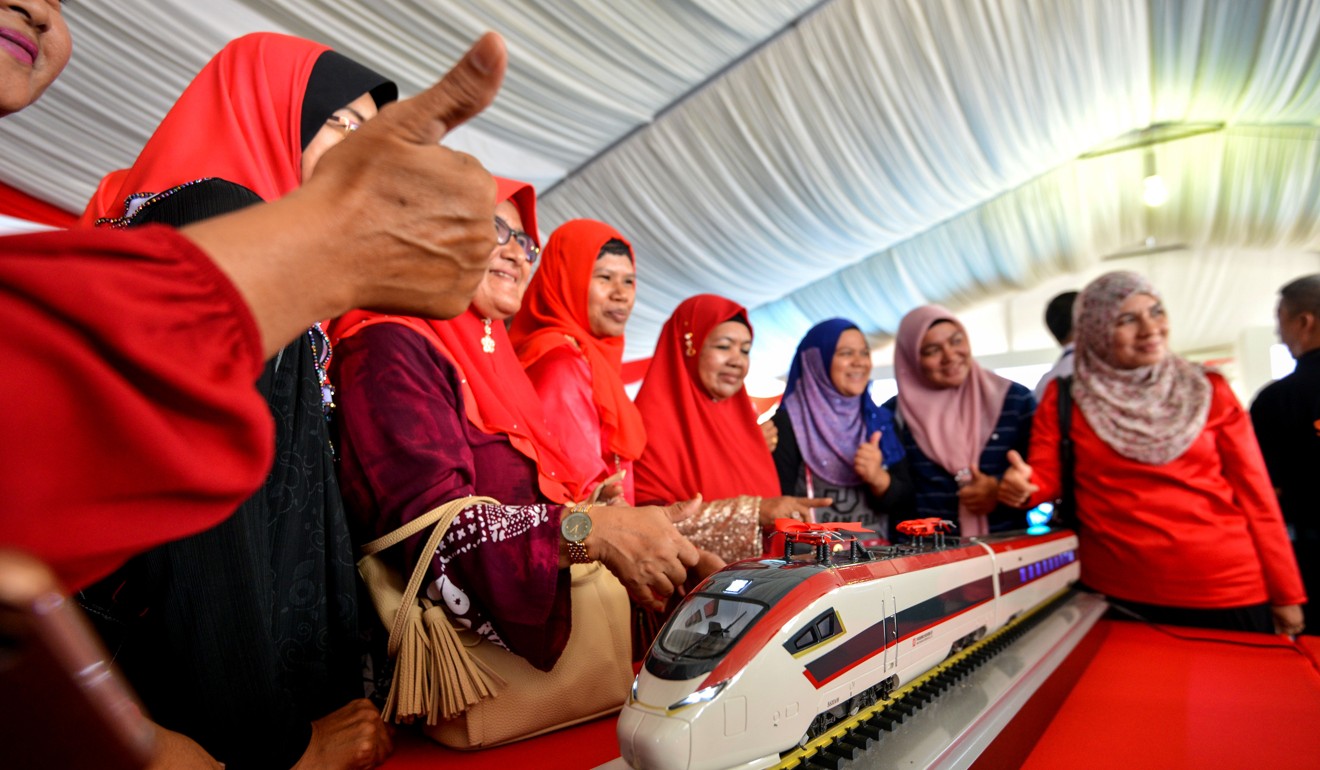 As for the East Coast Rail Link, he said the ongoing review was "not a problem".
"Of course, we will be keeping our fingers crossed for the outcome."
Speaking at Alibaba's Malaysia office opening ceremony, Bai Tian jokingly lamented that following the May 9 general election, he had to "redo" the diplomatic groundwork he had done since being posted to the Southeast Asian country six months ago.
"I have no choice but like many other foreign ambassadors posted in Kuala Lumpur, to knock on a few doors, paying courtesy calls to the senior officials in the new government and get acquainted with them," the ambassador said.
He said however that economic data showed bilateral ties were unlikely to be affected by the change in Malaysia's political leadership.
Bai Tian said bilateral trade between the two countries had surged 14.7 per cent in the first five months of 2018 to US$42.7 billion, giving rise to hopes that bilateral trade volume this year will exceed US$100 billion.
WATCH: Mahathir Mohamad says perception of the government divides Malays
Meanwhile, three Chinese companies invested US$300 million in Malaysia just weeks after the May 9 polls, the ambassador said.
China has been Malaysia's largest trading partner for nine consecutive years.
The ambassador said his biggest challenge remained "access to the people of Malaysia".
"The traditional way of going around meeting people does not meet the demand of today's China diplomacy," Bai Tian said, adding that his embassy had opened a Facebook account to bring public engagement to the next level.
In a video post last week, the Chinese envoy spoke in Malay, sending local Muslims good wishes on the occasion of the Eid festival, locally known as Hari Raya Puasa.