Chinese Foreign Minister Wang Yi will hold talks with Malaysian Prime Minister Mahathir Mohamad on Tuesday, government sources have said, adding to a recent diplomatic flurry between the two sides after the suspension of several Beijing-backed projects in the Southeast Asian country.
Wang's meeting with Mahathir will be the first by a top Chinese leader since the 93-year-old returned to power for a second time after his shock defeat of his ex-protégé Najib Razak in the May 9 general election.
Malaysian government sources told This Week in Asia Wang's whistle-stop visit – en route to meetings in Singapore with foreign ministers from the Association of Southeast Asian Nations (Asean) – will include courtesy calls with Mahathir, Foreign Minister Saifuddin Abdullah, as well as a dinner with members of Malaysia's Council of Eminent Persons.
The advisory council was formed by Mahathir in the immediate aftermath of the election to assist in the transition process following the first democratic handover of power in the country's 61-year history.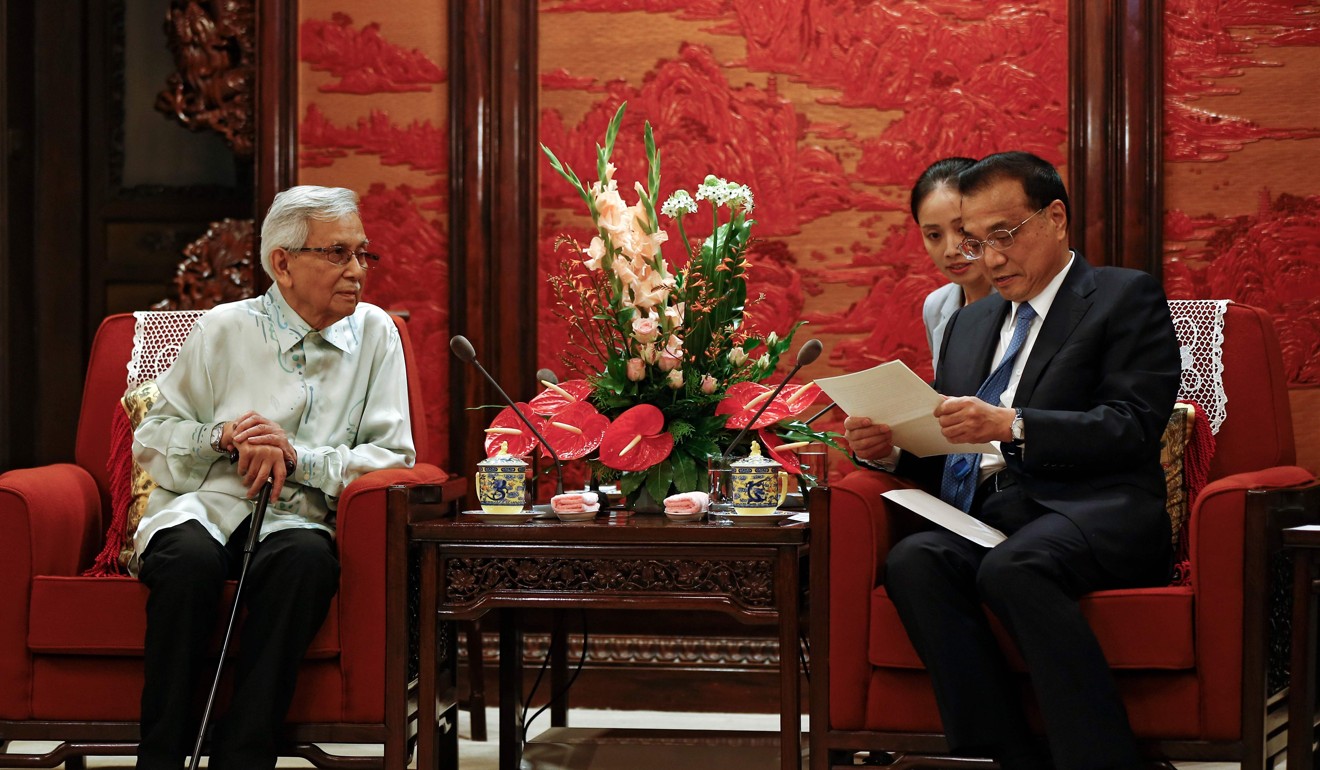 The council's chairman Daim Zainuddin, a confidante of Mahathir and a former finance minister, met Premier Li Keqiang and Wang Yi during a one-day visit to Beijing last week.
Mahathir has said he will visit Beijing in August.
Observers have been scrutinising diplomatic activity between the two countries since the general election because of expectations that Mahathir would diverge from the dovish approach towards Beijing taken by his defeated predecessor Najib.
Najib, currently facing corruption charges, stepped up ties with Beijing during his last few years in power and was a top proponent of Beijing's Belt and Road Initiative.
But since coming to power, Mahathir has criticised the former leader for signing deals with Chinese companies that were lopsided.
The new government in July suspended Chinese-backed projects worth US$23 billion and says it will not proceed unless renegotiations reduce what it deems to be inflated prices. Among them is the US$20 billion East Coast Rail Link to be built by the state-owned Chinese Communications Construction Company.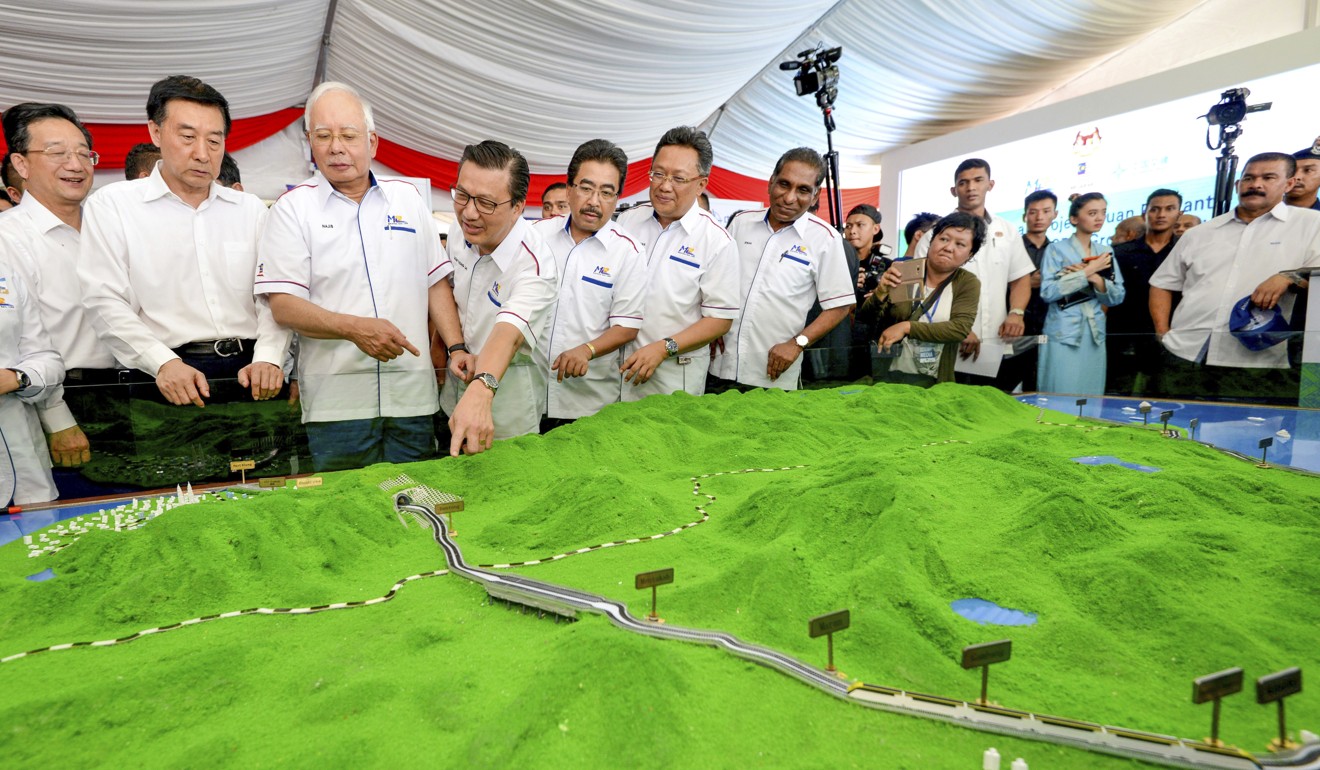 The premier last week said Daim's talk with Li and Wang involved renegotiating loans and contracts with Chinese companies that were "too costly".
One of his officials meanwhile has suggested two Chinese-backed pipeline contracts signed during the Najib era may have some links to the 1MDB financial scandal for which the defeated premier is currently facing criminal charges.
Mahathir has also indicated he prefers foreign direct investment in industries and technology rather than the real estate and infrastructure deals signed with Chinese firms by the previous administration.
Oh Ei Sun, a keen observer of Malaysia-China ties, said the latest diplomatic exchanges indicated both sides were "ironing out" a recalibrated economic relationship that would not alter China's status as Malaysia's top trading partner.
"As Malaysia now has a new government with a very different perspective on how investment should be, it is crucial for both governments to adjust their expectations on economic cooperation," Oh said.
"Daim's visit to Beijing and Wang Yi's forthcoming visit to Malaysia should be viewed as efforts to iron out a new blueprint for the two countries' already significant economic cooperation, in time for it to be formalised during Mahathir's visit to China next month," he said.
"The fact that both countries treat this readjustment process speedily testifies to the resilience of their relationship."