Is US President Donald Trump really going to amp up trade tariffs against China?
And with its back against the wall, will Asia's biggest, most influential economy use a sharp currency devaluation as a form of retaliation?
In Southeast Asia, home to some of the world's most China-dependent economies, astute market watchers say they are as clueless as the man on the street when it comes to these two questions.
But one thing is certain, they say: in the financial markets, bearish "animal spirits" have taken hold – many fear the worst if the US president follows through with plans announced this week to raise tariffs on US$200 billion of Chinese products from 10 per cent to 25 per cent in September. China late on Friday reacted with tariffs on some US$60 billion of goods.
On Thursday, Foreign Minister Wang Yi, in Singapore for meetings with the Association of Southeast Asian Nations (Asean) foreign ministers, urged US trade officials to "calm down" hours after Washington's trade point man Robert Lighthizer said Trump had directed the duty increase to "encourage China to change its harmful policies and behaviour".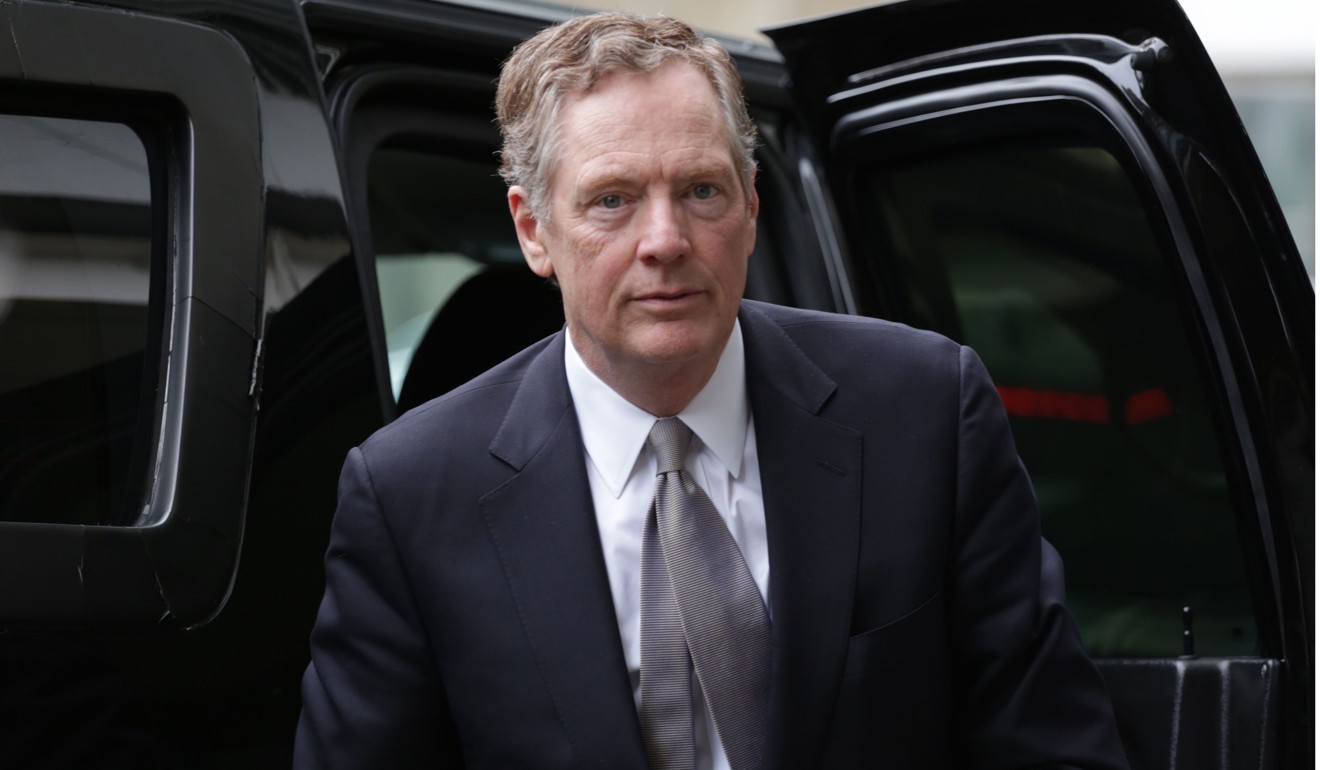 The tit-for-tat trade tariffs were kick-started by Trump in June when he ordered 25 per cent duties on US$34 billion of Chinese products.
China responded with retaliatory tariffs; that then saw Trump declare a 10 per cent tariff on another US$200 billion of Chinese products.
The announcement this week was an increase of the proposed duty on these US$200 billion worth of goods. Trump has said he is ready to impose tariffs on all US$500 billion of goods imported from China.
If China is pushed to devalue its currency, observers say the only reaction in Southeast Asian capitals from Kuala Lumpur to Hanoi, Bangkok and Jakarta will be panic.
Piyush Gupta, the chief executive of Southeast Asia's largest bank DBS Group, this week said that while the first tranche of tariffs by both sides "have almost no impact on volumes or pricing capacity", the bigger challenge was dealing with the lack of certainty.
The future path of the yuan, following Friday's latest salvo from Beijing, is one of the big question marks.
"The fact that people are uncertain about where this is going creates a degree of lower confidence and that results in … 'animal spirits' in the region coming off," the head of the Singaporean bank said in an interview with CNBC, using the phrase coined by economist John Maynard Keynes referring to market confidence.
Analysts who spoke to This Week in Asia took pains to emphasise that they have to yet see concrete signs of the development investors fear the most, the so-called "weaponising" of the yuan by Beijing.
Those concerns have been stoked by the gradual slide in the renminbi. On Friday, it was trading at 14-month lows against the dollar.
Theoretically, a devalued yuan could cushion the blows of ramped up US tariffs, as it makes Chinese exports cheaper globally.
Olivier Blanchard, the former chief economist of the International Monetary Fund, has said the yuan would need to fall about six to seven per cent to offset the initially mooted 10 per cent tariffs from Washington.
If Trump does push through his plan to raise the latest tranche of duties to 25 per cent, the Chinese currency will need to have depreciated some 12 per cent – or trade at around 7.2 per dollar, compared to 6.89 now – to absorb the impact of the fresh duties.
Song Seng Wun, regional economist for Malaysia's CIMB Private Banking, said there was no reason to doubt China's repeated assertions that it has no plans to retaliate using its currency. "For now we take the Chinese at their word … it's hard to argue against their argument that the yuan is weakening on the back of a strengthening dollar and weaker economic outlook or softer fundamentals," Song told This Week in Asia.
Stephen Innes, head of trading in the Asia-Pacific region for foreign currency trading firm Oanda, said the "7 mark" could be a "line in the sand" for the Chinese central bank to intervene in the short term to shore up the yuan. Innes and others say the possibility of a drastic devaluation, similar to the action the People's Bank of China took in 2015, is very slim. This is because it would damage the Chinese government's hopes for the international usage of its currency. The move would also give Trump the opportunity to label China a currency manipulator, bolstering his rationale for tariffs.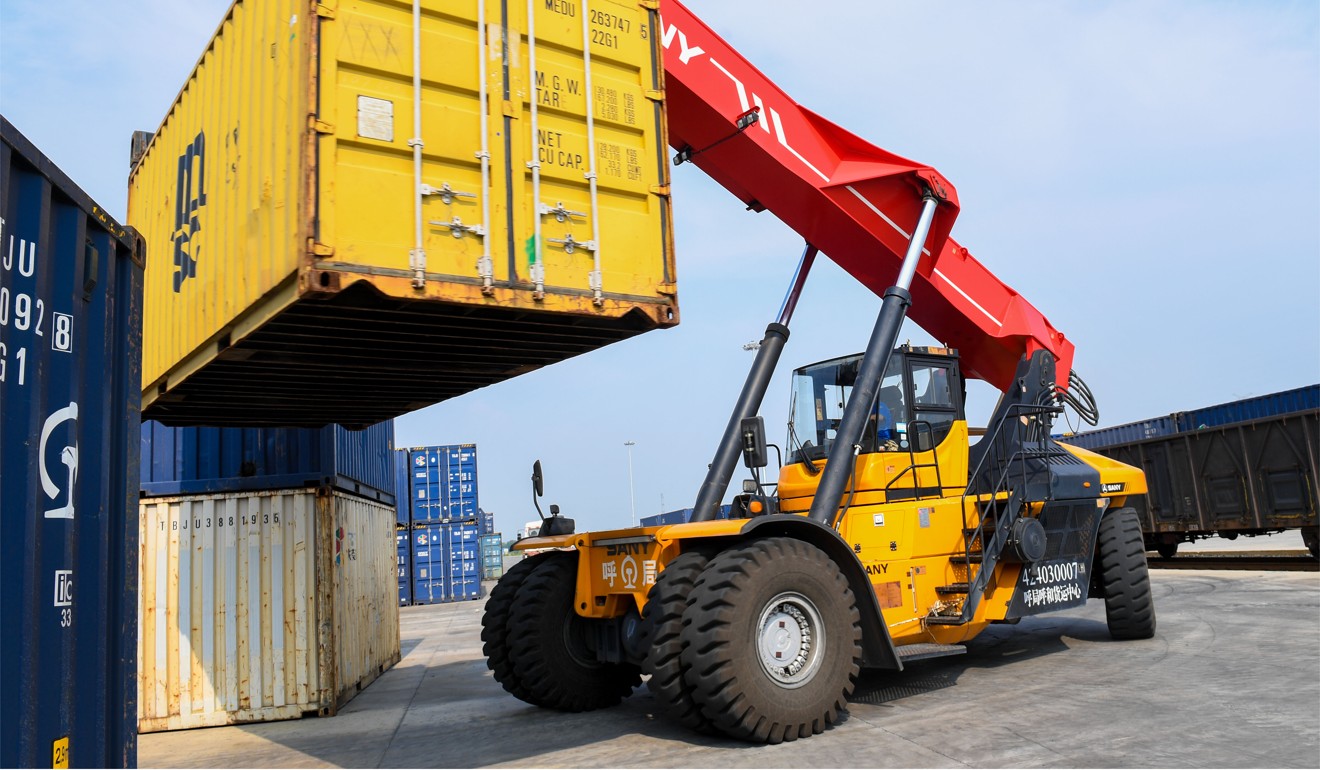 Across the region, observers welcome assurances from Beijing that the yuan will not be sharply devalued, but that outcome is still not being completely written off.
In Vietnam, for example, policymakers are closely watching just how far the Chinese currency will drop from its current level. With the two neighbours' status as manufacturing hubs, there are fears that a weakened yuan will give cheaper Chinese products an edge.
"For Vietnam, the single biggest concern about this trade war is the depreciation of the Chinese yuan," said Le Dang Doanh, a former top government economic adviser. The concern is multipronged, according to the prominent economist.
Apart from making Chinese-made products cheaper to the outside world, the depressed yuan could also see Chinese manufacturers ask supply chain partners in Vietnam for discounts, Doanh said. Devaluing the Vietnamese dong as a response would trigger another headache, fuelling inflation as import costs increase.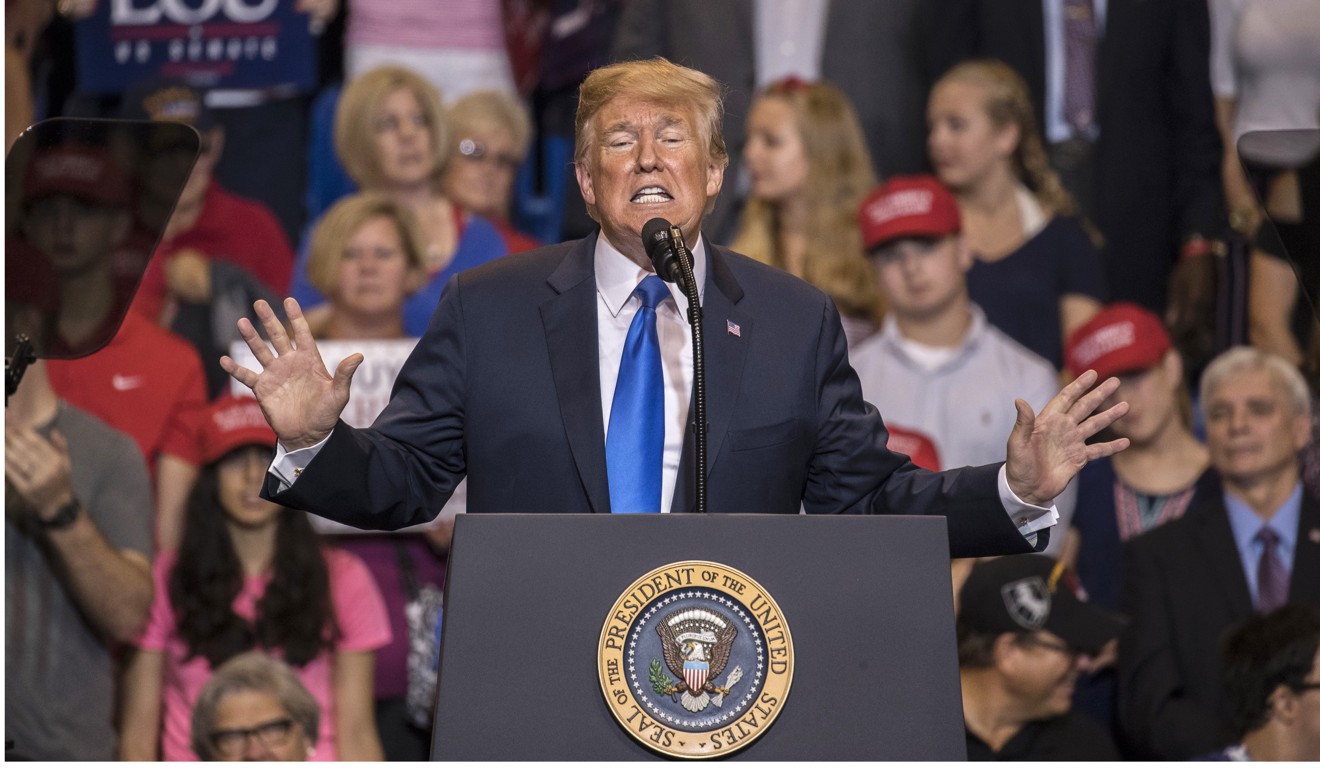 "Some have said Vietnam could benefit from some supply-chain shifts from China to Vietnam. That will take a long time … but the impact from the yuan devaluation is immediate," Doanh said.
In Thailand, analysts say there are similar concerns of an immediate knock-on effect from more US tariffs on China, and the possible yuan devaluation.
Apart from worrying about competing with cheaper Chinese exports, a devalued yuan is likely to also force Thai officials to worry about a drop in Chinese tourists as their spending power dips.
Thailand's tourism industry is already reeling from an expected drop in Chinese tourists as a result of a deadly boating accident in Phuket last month that killed some 50 people, 47 of whom were from the mainland.
Tim Leelahaphan, a Bangkok-based economist with Standard Chartered Bank, forecasts some intervention from the Thai central bank to shore up the baht's weakness for now.
Export-dependent Singapore and Malaysia will also feel considerable pain.
Singapore, an entrepôt and one of the world's most trade-reliant economies, is particularly vulnerable to a dip in the yuan as a large portion of its exports and re-exports go to China.
Singapore and its larger northern neighbour Malaysia each face the prospect of GDP growth being pushed down by 0.3 per cent if the status quo, without any ramped-up US tariffs, stands until the end of the year, according to the Lion City's Oversea-Chinese Banking Corp.
For now, it is a waiting game.
The public has until September 5 to comment on the fresh plan for ramped-up tariffs against China, after which the US president will have to decide whether to impose them.
The Chinese foreign ministry spokesman Geng Shuang's declaration on Thursday that American "blackmail" would not work and that Beijing would "resolutely protect our rights" signals neither is likely to step back from the precipice any time soon.
Song, the Singapore-based CIMB economist, said he continues to hold out hope for "common sense to prevail" before the deadline sets in for the fresh US duties.
Eduardo Pedrosa, secretary general of the Singapore-based Pacific Economic Cooperation Council, said all parties needed to step back and think about the long-term implications of the row.
"As we talk about currency movements and other short-term effects of the tariffs, let us not forget the real impact: on jobs and competitiveness and long term growth," Pedrosa said. ■