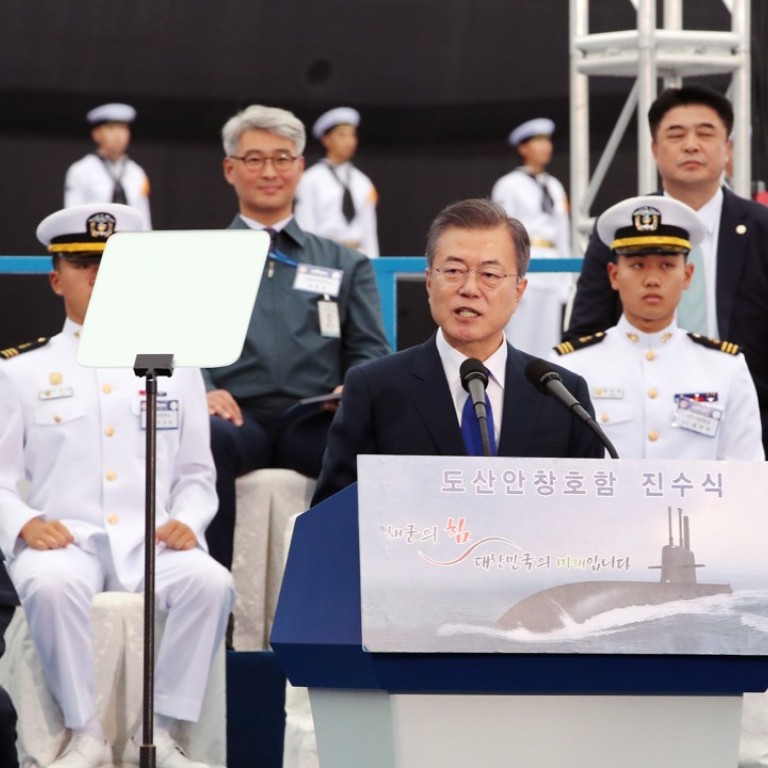 Korean summit: can Moon and Kim deliver Trump a nuclear win, or is it all talk?
The South Korean leader faces a major test over his diplomacy as doubt grows over Pyongyang's willingness to disarm
South Korean President
Moon Jae-in
is under pressure to secure concrete steps toward denuclearisation from North Korean leader
Kim Jong-un
during a third summit that begins on Tuesday, amid rising scepticism over Pyongyang's willingness to disarm.
Moon is to meet Kim
for the third time this year in a major test of his role as mediator in the
nuclear stand-off
between Washington and Pyongyang.
"I have confirmed the sincere intent of Chairman Kim and President Trump a number of times," Moon said on Monday. "I believe if dialogue opens up and the two leaders sit down together, there can be rapid progress on the nuclear problem."
The liberal leader, who met Kim in April and May, last week called on Washington and Pyongyang to make "bold decisions" to progress on denuclearisation.
Last month, Trump cancelled a planned trip to North Korea by Secretary of State Mike Pompeo, citing a lack of "sufficient progress" on denuclearisation.
Pyongyang destroyed its Punggye-ri nuclear test site and facilities at the Sohae missile-testing ground this year, but experts played down both moves as reversible while subsequent satellite imagery pointed to recent activity at a uranium enrichment site.
Despite the stalled progress, the White House confirmed last week it was "coordinating" a potential second summit between Trump and Kim, after the North Korean leader sent a letter requesting another meeting.
Lim Jae-cheon, an associate professor of North Korean studies at Korea University in Seoul, said this week's summit would probably produce favourable rhetoric from Pyongyang, but concrete actions were less likely.
"The important thing is not what Kim Jong-un says, but what North Korea actually does for denuclearisation," he said. "Unfortunately the North has not done specific measures for denuclearisation over the last several months."
North Korea would probably demand concessions from the US, such as declaring an end to the Korean war, before making any new statement on denuclearisation, Lim added. Technically, the two Koreas are still at war, as the 1950-1953 conflict ended with an armistice rather than a peace treaty.
Yang Uk, a fellow at the Korea Security and Defence Forum, said there was growing scepticism in South Korea that Moon, a former chief of staff to late pro-engagement president Roh Moo-hyun, would be able to convince the North to disarm.
"[The current administration is] kind of like the hippies in the US back in the '70s," said Yang, who is an adviser to South Korea's Ministry of National Defence. "They are true believers.
"You have to know that North Korea is a kingdom, not a democratic country," he added. "So the first priority of national security for a kingdom is to keep the king alive."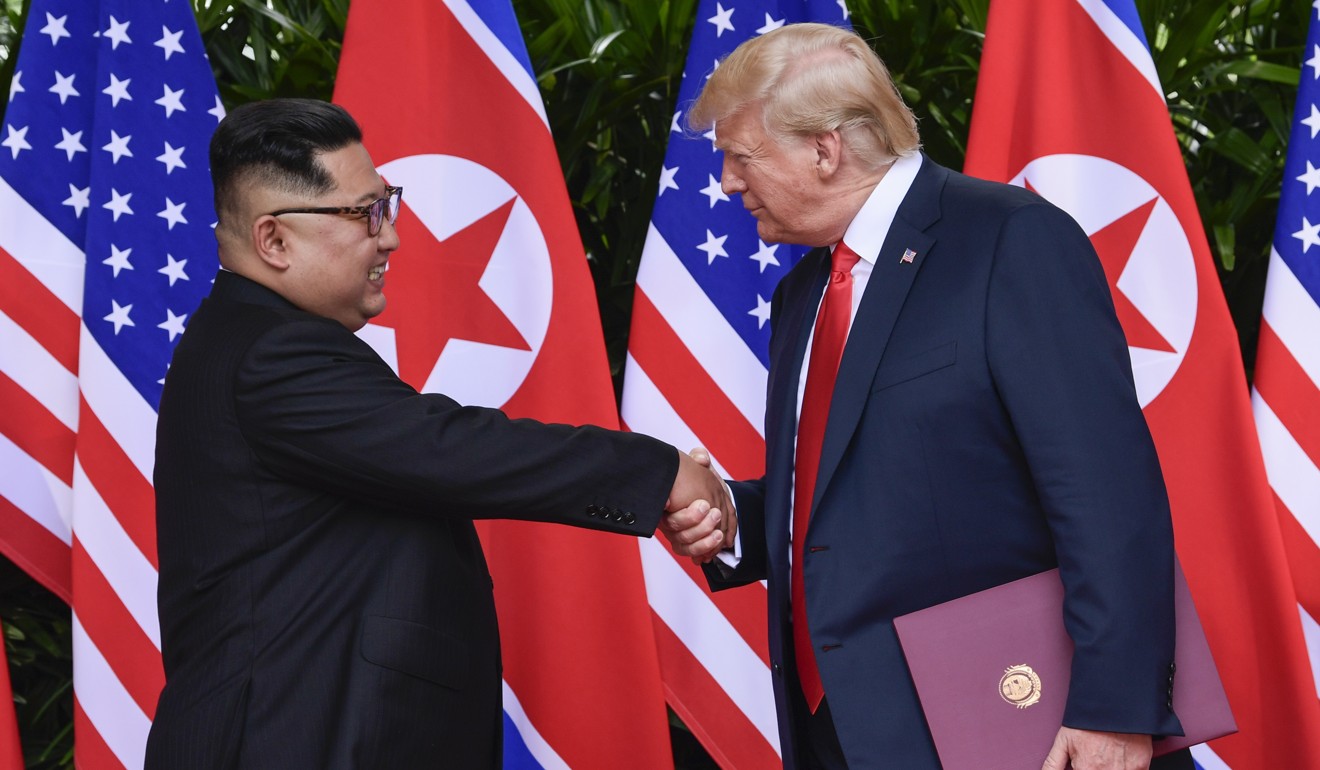 While describing denuclearisation as a "key issue" for the summit, Moon's chief of staff Im Jong-seok on Monday said the outcome could not be predicted.
During the Singapore dialogue with Trump, Kim agreed to "work towards complete denuclearisation of the Korean peninsula", without specifying a time frame, specific actions, or a definition of denuclearisation.
In the past, Pyongyang has linked denuclearisation with long-standing demands for a peace treaty and the withdrawal of US forces from South Korea – redline issues for past American administrations.
The Singapore declaration specifies only that Washington and Pyongyang will seek to establish "new US-North Korea relations" and a "stable peace regime".
Vipin Narang, an expert in nuclear proliferation at MIT, said the situation was complicated by South Korea potentially having less exacting demands for disarmament than hawkish figures around Trump, such as national security adviser John Bolton.
"Our alliance dynamics are complicated by the fact that South Korea, and President Moon in particular, may prefer a less robust US-South Korea alliance in order to normalise relations with North Korea, and that may mean living with a nuclear North Korea," Narang said. "It may even mean an adjusted US military footprint in South Korea in the long run."
He said Washington was likely to be cautious about taking claims by Moon of a breakthrough at face value, due to the perception he has "massaged" previous messages from Pyongyang.
"I think at this point, anything that Moon tells them on denuclearisation that doesn't come directly from the North Koreans is automatically going to be discounted," Narang said. "So it depends on what the readout is, but I'd be surprised if he changes any of the sceptical minds in the White House."
This article appeared in the South China Morning Post print edition as: Pressure on Moon for results at summit