Before travelling to Pyongyang this week for his third summit with Kim Jong-un, South Korean President Moon Jae-in said he intended to act as a mediator between the North Korean leader and Donald Trump – but just how successful was the self-styled "chief negotiator"?
With progress on North Korean denuclearisation stalled following Kim's meeting with the president of the United States in Singapore, Moon faced mounting pressure to secure a breakthrough between Washington and Pyongyang.
On Thursday, the human rights lawyer turned liberal politician returned to Seoul from the three-day summit with a declaration that, on paper at least, appeared to deliver on that promise, and bolster his reputation as a superior diplomat.
In a joint press conference on Wednesday, Kim said he would allow international observers to witness the destruction of a major missile test site and take measures such as dismantling the Yongbyon nuclear facility, the latter provided the US took "corresponding measures".
The two leaders also announced that Kim would visit Seoul, which would be a first for a North Korean leader; that the two Koreas would make a joint bid to co-host the 2032 Summer Olympics; and resume a number of cooperative projects, including tours to a scenic mountain resort and a planned rail link.
Moon and Kim wrapped up their summit on Thursday with a visit to Mount Paektu, the mythological birthplace of the Korean people and one of the most powerful symbols in North Korean propaganda.
Although the declaration did not include key US demands such as an inventory of nuclear sites and weapons, Moon declared on Wednesday that complete denuclearisation of the Korean Peninsula was now "not far away".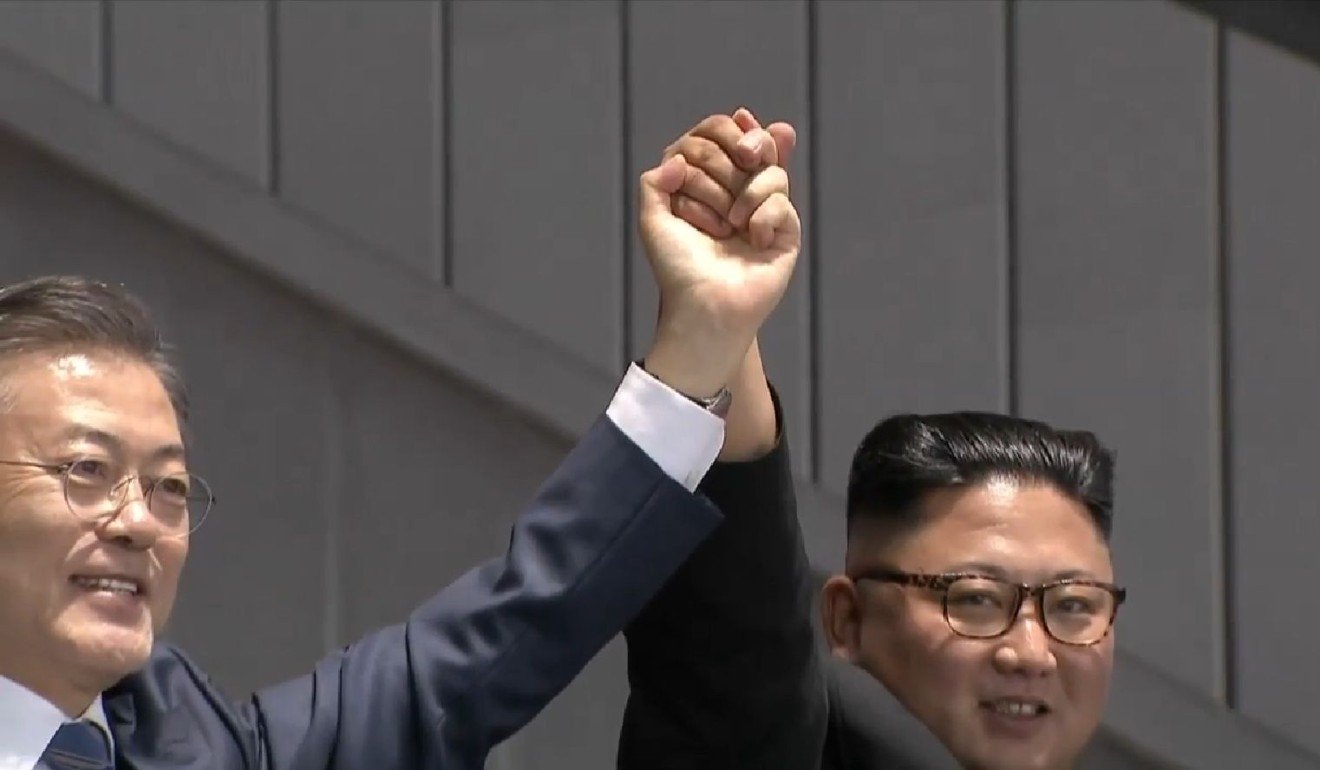 Trump, who last month cancelled a planned visit to North Korea by his secretary of state Mike Pompeo, citing a lack of "sufficient progress", welcomed the developments as "tremendous progress" and "very good news".
Pompeo said the US was prepared to immediately enter talks with Pyongyang following the announcement of the "important" commitments.
Although Pyongyang destroyed a nuclear test site and facilities at a missile-testing area earlier this year, experts consider both moves reversible, while satellite imagery has indicated recent activity at a uranium-enrichment facility.
"Regarding denuclearisation, there are more specific statements than the first statement from April," Lim Jae-cheon, a North Korea studies professor at Korea University, told the Post – referring to this year's first inter-Korean summit, which contained a vague commitment to a "nuclear-free Korean peninsula".
Nam Chang-hee, an international relations professor at Inha University, said the summit's outcome looked to be "positioned between a satisfactory move towards the promised denuclearisation and repeated mere rhetoric".
For Moon, whose formerly sky-high approval ratings recently dipped below 50 per cent amid sluggish economic conditions in South Korea, the outcome of the summit provides a welcome boost to his standing at home. In an opinion poll released by Real Meter on Thursday, Moon's approval rating stood at a near-two-month high of 59.4 per cent.
"I think the South Korean public will welcome the joint agreement of Moon and Kim partially because it contains a better inter-Korean future on peace and reconciliation, and partially because the South Korean media created a positive image of the summit meeting," Lim said.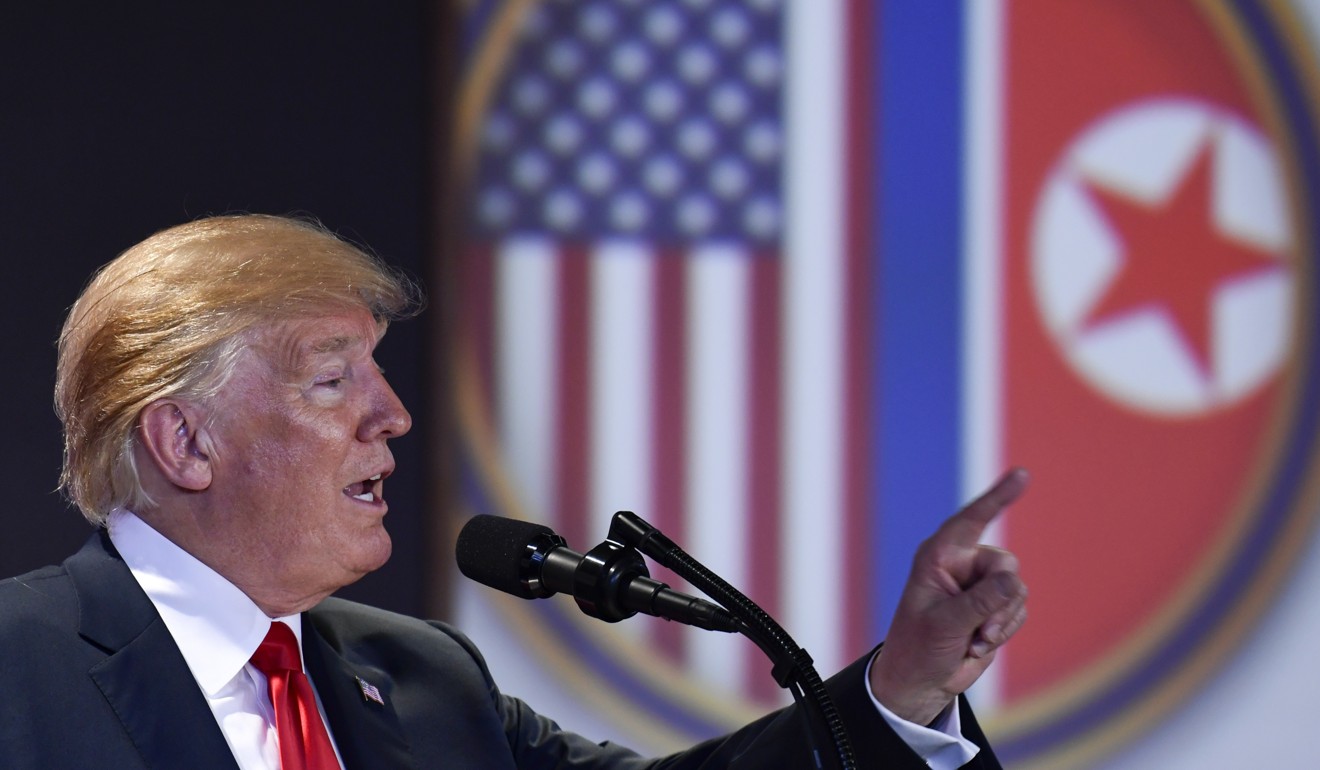 Moon's diplomatic manoeuvring is also likely to alleviate at least some of the pressure he had been facing from Washington to deliver concrete action on North Korea.
This month, national security adviser John Bolton complained Pyongyang had not taken necessary steps towards denuclearisation since the Singapore summit, during which Kim agreed to "work towards complete denuclearisation of the Korean peninsula" but did not outline a time frame or specific actions.
"He has been feeling pressure from Korea-watchers in the United States [and] the administration here because he was the one that called himself the driver of solving the North Korean nuclear problem and there hasn't been much to show for it," said Soo Kim, a former CIA analyst on North Korea.
Kim said many figures on the US side have doubted whether Moon, who served as chief of staff to liberal president Roh Moo-hyun, shared Washington's alarm about a nuclear-armed North Korea.
"There does not seem to be as much of a regard for doing these engagements, reaching out to North Korea, in conjunction with or proportional to North Korea's good-faith gestures and steps toward denuclearisation," she said.
Moon's real mastery as a diplomat, some observers argue, may in fact be in convincing Trump that his motives are more in alignment with American interests than is actually the case.
Andrei Lankov, a Korean studies professor at Kookmin University, said most South Koreans were far less concerned about North Korea's nuclear weapons than commonly believed and were prepared to live with them as long as the regime remained stable and relatively placid.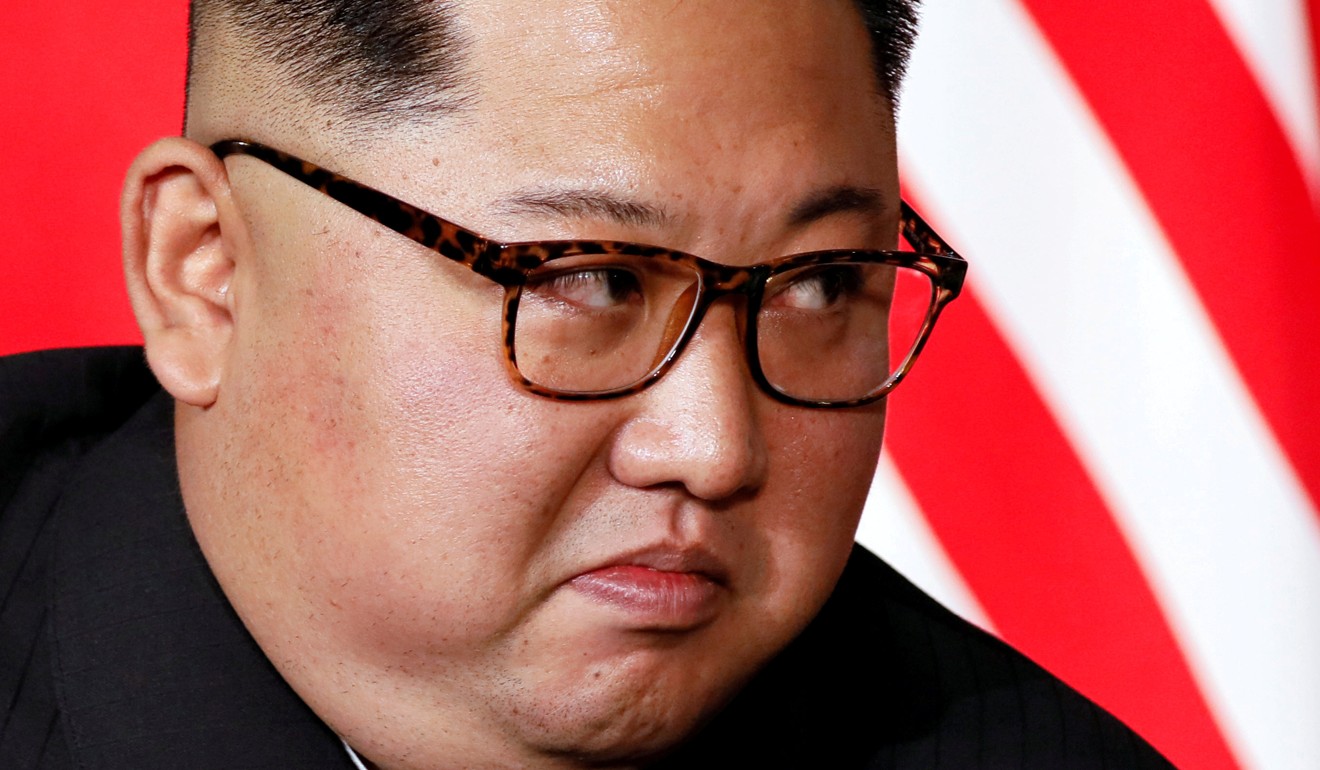 "The South Korean public wants to have reasonably good relations with North Korea, as long as these relations don't cost the South Korean budget too much," said Lankov, who studied in North Korea in the 1980s. "Denuclearisation is taken seriously only by a rather small minority of hardline conservatives inside South Korea. Other people have a remarkably relaxed approach to the North Korea programme."
As well as improving inter-Korean relations, Lankov said Moon's priority was to prevent US military action against North Korea by convincing Washington that denuclearisation was progressing, whether true or not.
"He's portraying himself as such a diplomat not in order to convince the North Koreans to surrender nuclear weapons, but in order to convince the Americans not to start a war which might kill thousands or maybe hundreds of thousands of South Koreans," he said, describing the most recent summit as a "brilliant political show" aimed at the US.
"If it helps to persuade Donald Trump that things in Korea are OK and going in the right direction, it will just show that Moon Jae-in is indeed a master diplomat … because diplomacy is as much about manipulation as it is about substance."
Lankov said that North Korean denuclearisation was in reality "impossible" because Kim would never be convinced to give up his arms. "Kim Jong-un is a reasonable politician. He has learned the lessons of history, the lessons which have been provided by Iraq, Ukraine and above all Libya. He's not suicidal."