Does the Association of Southeast Asian Nations matter? The question has been asked many times since Indonesia, Malaysia, Philippines, Singapore and Thailand first came together under that banner more than 50 years ago.
They were later joined by Brunei, Vietnam, Laos, Myanmar and Cambodia in a regional grouping that has promoted decision making by consensus, and a doctrine of non-interference in each member's domestic affairs – the so-called Asean way.
Yet in Indonesia, the group's largest member state, politicians, companies and the wider public are still wondering how Asean is relevant, despite another recent round of regional summits and meetings where its members declared ever greater cooperation with each other.
Dr Marty Natelegawa, Indonesia's former foreign minister, is the latest to ask the question in his new book Does Asean Matter? A View From Within.
Despite the "transformative" history of the association in promoting peace and prosperity over the past five decades, he argues that "more of the same" will not be good enough for Asean to meet the challenges of the 21st century.
"In the past Asean's way of dealing with disputes was sometimes by sweeping things under the carpet, not confronting things head on," Natelegawa said. "That was the traditional Asean way. But on many key contemporary issues, developments are passing us by … We [Asean] have to find a way of staying relevant."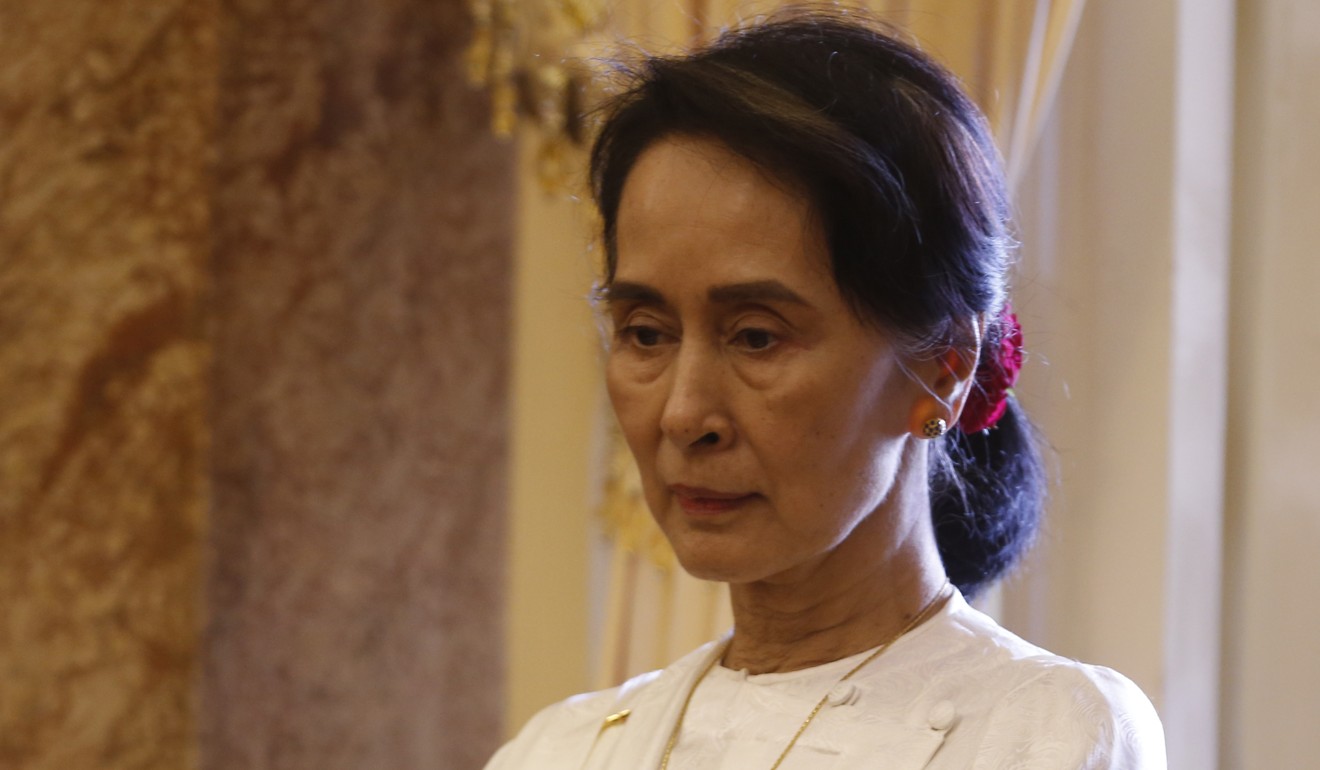 The association had faced several political "litmus tests" such as the Rohingya crisis in Myanmar, or territorial disputes over the South China Sea, and had not shown the required level of regional leadership, he said.
"Asean is perfectly divided on the issue of the Rohingya, we are not even presenting a united front to the rest of the world," Natelegawa said. "What concerns me now is that when these issues are being discussed at the United Nations about human rights, Asean is not even being invoked. To me that speaks volumes about where Asean is at the moment, in terms of relevance. The silence is deafening."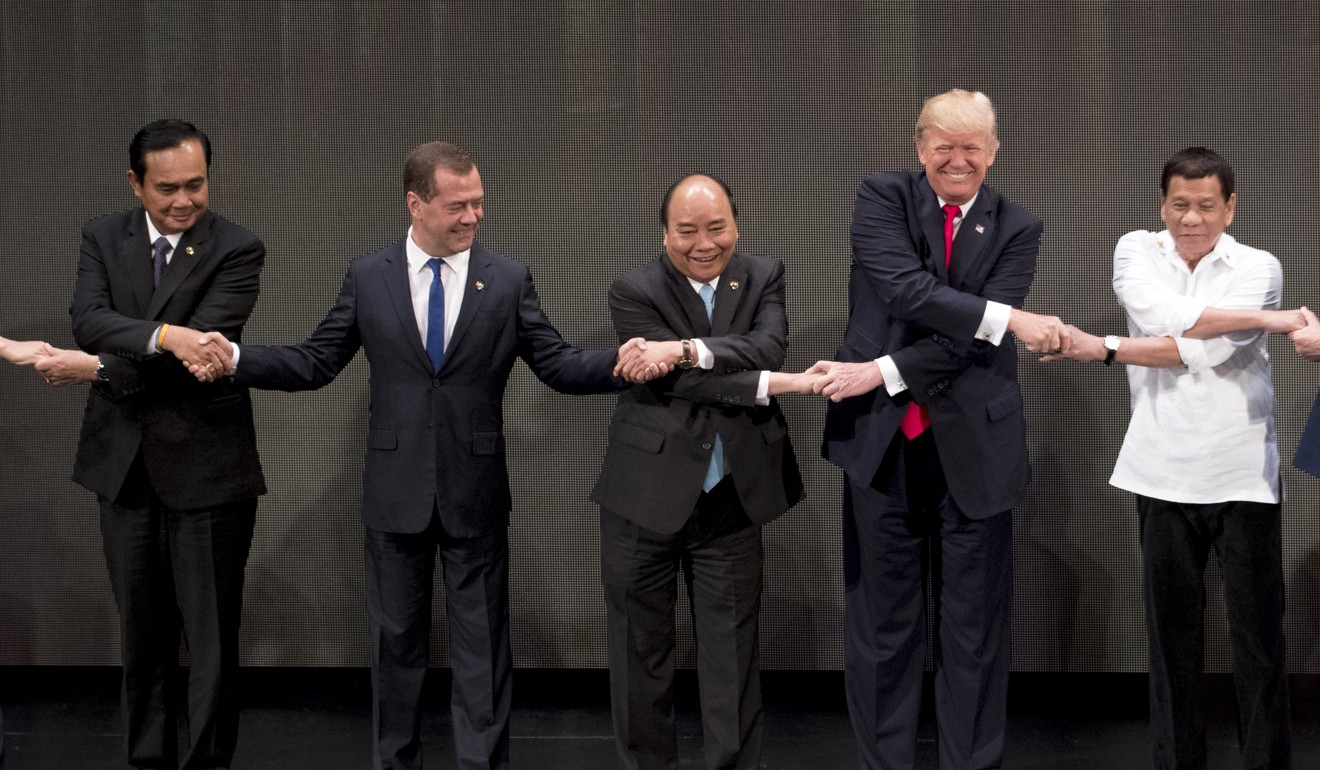 On Wednesday, investigators with the UN's Independent International Fact-Finding Mission on Myanmar stressed that Southeast Asian nations should be paying more attention to the alleged war crimes in the country, which have been officially declared a genocide. The International Criminal Court has also launched a preliminary investigation into deportations of Rohingya Muslims from Myanmar, and associated allegations of torture, murder and rape.
Individual Southeast Asian states such as Muslim-majority Indonesia have been critical of events in Rakhine and supportive of the 700,000 Muslim Rohingya refugees who fled the state. But traditionally the doctrine of "non-interference" in a member's internal affairs makes Asean as a group reluctant to speak out, even on such serious concerns.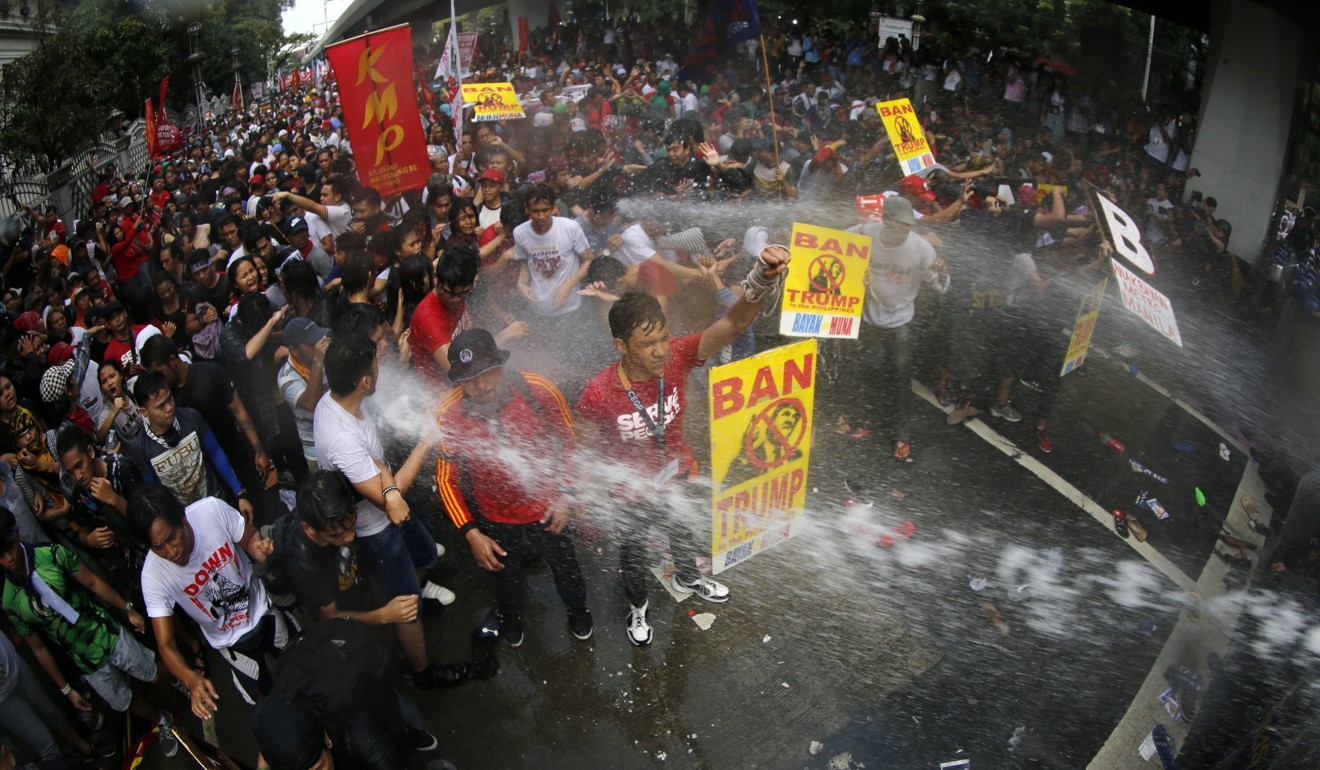 Natelegawa has personal experience of promoting democracy and human rights at the Asean level, having helped steer Indonesia's growing role as a regional power from 2009-2014. Despite the traditional principle of non-interference, since 2015 the 10-nation group had possessed the potential instruments to deal with tests such as the Rohingya crisis, he said.
"The tools are there, we have ratified agreements on a Political and Security Community, but they require a great deal of political will and leadership to enact," he said. "A difference of opinion within Asean is not unusual, diversity is a given and there is always a spectrum of geopolitical, internal views.[But] that has not stopped us in the past from managing that diversity and still having some coherent policies. But now the divergences are becoming divisions, which is concerning."
Asean foreign ministers will no doubt discuss the Rohingya issue later this month as they meet for the UN General Assembly in New York. While critics wait for the region to show political leadership, however, discussions at the recent World Economic Forum on Asean in Hanoi and the Asean-China Expo in Nanning were focused on economic matters – free trade and cooperation.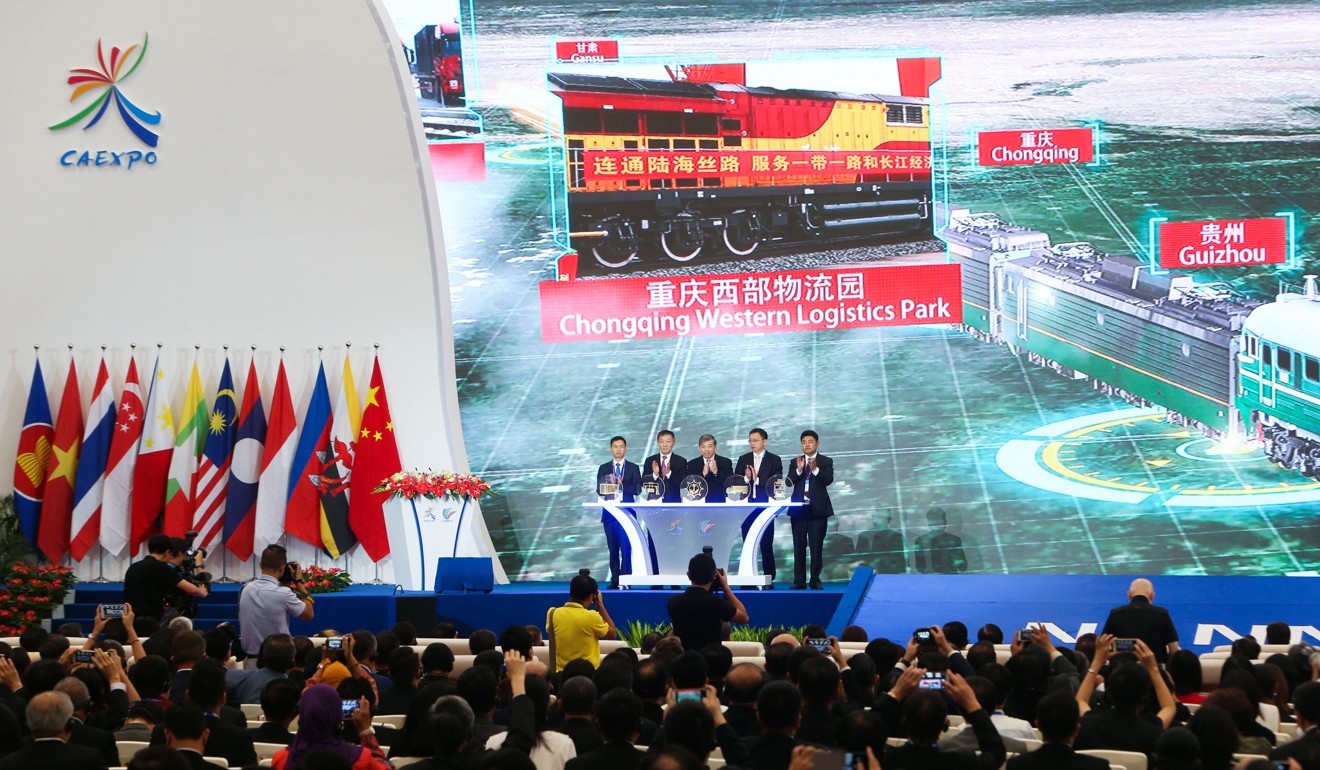 With a potential market of 640 million people across Southeast Asia, Indonesian companies like ride-hailing business Go-jek and flight booking site Traveloka are appealing to Asean to help them expand their businesses. So-called unicorn start-ups – each valued at more than US$1 billion – are in a race to penetrate Southeast Asia's markets ahead of Chinese rivals such as Alipay and WeChat.
On the fringes of the Hanoi meeting, Indonesia's communications minister Rudiantara urged Asean to dismantle barriers to cross-border payments and trade.
"I believe we [Southeast Asian countries] have to avoid competition and start collaborating before another [country or] region takes over the market," he said. "Once Alipay and WeChat reach our market, they will dominate it. Hence I believe Southeast Asian countries need to speed up implementing cross border e-payment systems."
Back home, however, Indonesia was simultaneously announcing protectionist measures in support of its ailing currency, imposing higher taxes on more than 1,100 imported goods and urging exporters of commodities such as palm oil to retain their profits domestically, rather than investing abroad.
"What confuses me is that sometimes the signals can be very contradictory," Natelegawa said. "When we read the statements made in Hanoi we seem to be the perfect country for free trade, e-commerce, digitalisation, opening up … but then a different set of institutions will say totally contradictory sentiments."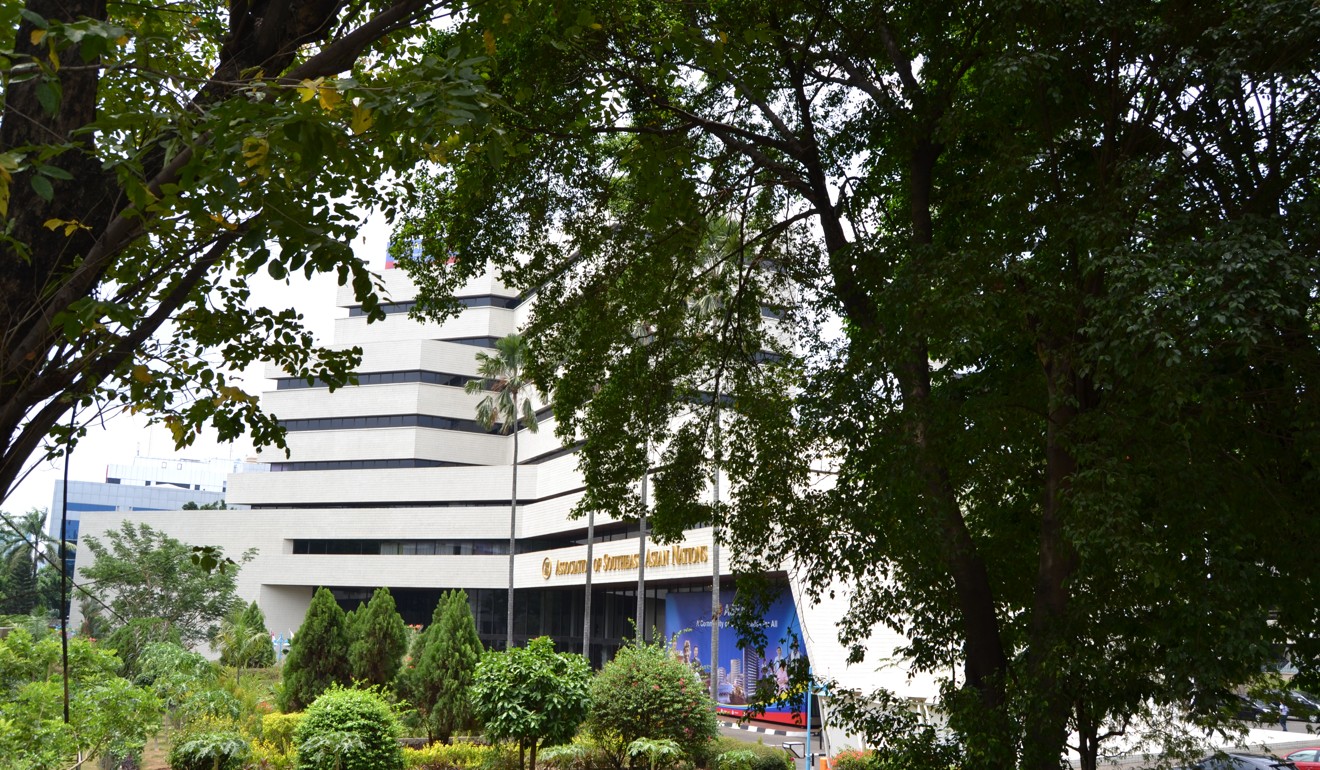 "We are going through a trade war between China and the US, the prospect of a currency war, very difficult monetary situations," he said. "Asean is expressing concern, as they do, but beyond a running commentary, I'm not seeing what they are doing in terms of policy, either among themselves or with external countries, to address this."
But surveys suggest the public, and particularly young people in Indonesia, are still left scratching their heads when asked to consider the benefits of the regional bloc. A particular criticism of Asean within Indonesia is that, unlike the European Union, it does not facilitate tourism or make travel within the bloc smoother.
As foreign minister, Natelegawa said he drew up a list of measures to promote Asean and make a difference to its member populations. They ranged from a cross-border "Asean visa" agreement to standardised smartphone roaming charges and promoting the Asean flag on member states' official buildings, "but once we tried to adopt them, all you hear is arguments 'why not', not 'why we should'".
"Of course, borders still matter but regional politics, commerce and technologies are now becoming so rapid in their transformation that Asean, to remain relevant, has to have an imprint on these new conversations," he said. "Otherwise we will be left behind."