It is vital that we do not ignore the relevant political aspects involved when we consider measures to counter terrorism. The Malayan Emergency (1948-1960) offers us the lesson that defeating terrorism is about winning hearts and minds. We should of course use the military approach, but at the same time, we need to consider the political background to the situation.
Indeed, the challenges facing national security today are multifaceted, and require a whole-of-society approach. While terrorism is not new to the region, some forms of it are. A good example if this is, of course, suicide bombing. We are no longer dealing merely with conventional warfare and state actors, and it is important for nations like ours to share intelligence and find ways to work together beyond borders. Terrorists do not recognise borders, and therefore states must not work in silos or in isolation.
We condemn all acts of terrorism and should do all we can to respond to them decisively. But we, as part of the global community, will also have to do our very best to ensure the root causes, the grievances and the excuses used to justify terrorism are removed politically and not allowed to fester.
And we must all be extremely cautious that activities in the name of counterterrorism do not fuel more grievances. Malaysia's defence minister, Mat Sabu, has rightly pointed out that Myanmar's handling of the Rohingya issue, and the inadequate provision of services as well as the striking lack of a clear future for refugees in Cox's Bazaar, Bangladesh, could very well give rise to, and support for, acts of terrorism in the wider region in the not too distant future.
How do terrorists justify or legitimise their acts? More often than not, terrorists champion sections of society that are marginalised economically, politically, or in terms of national or religious identity. Firstly, terrorism can be a majority-minority problem. Secondly, it can be a centre-periphery problem. And lastly, terrorism can be an economic problem.
The cases of the Rohingya, Southern Philippines and Southern Thailand are all majority-minority problems, coupled with a dichotomy between a strong centre versus a marginalised periphery. Underlying all these is also an economic cause.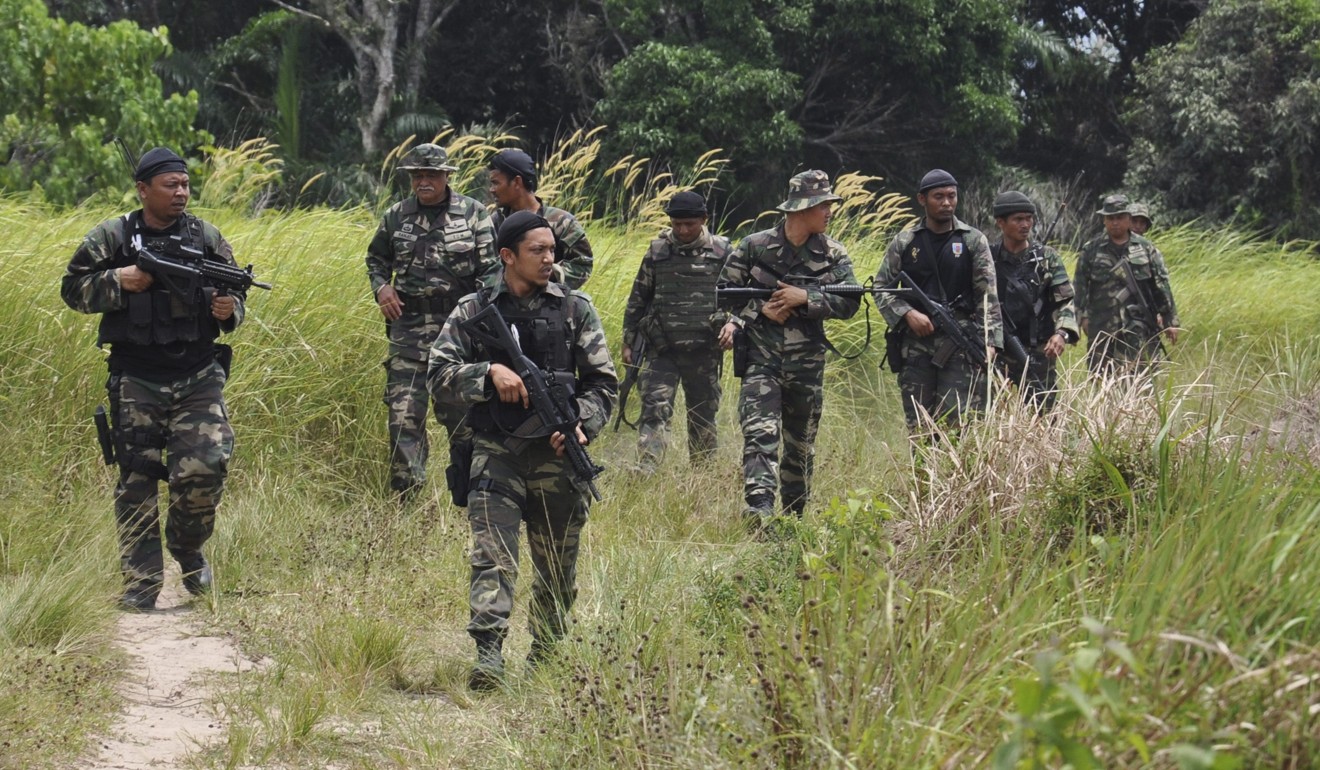 Meanwhile, Aceh in the past was also a case of centre-periphery rivalry. The devolution of power and self-rule for Aceh amid the decentralisation programme in Indonesia have shown that when power is shared with the prime movers of society, grievances are reduced and a sense of shared responsibility takes over.
I remembered listening to a speech by a former Indonesian leader when I was a student in Australia in 2001, who said federalism was an 'F' word in Indonesia. No one then could have imagined how decentralised Indonesia would become. It seems obvious that in order to deal with the centre-periphery problem, decentralisation of and some form of federalism are solutions that we should consider. Federalism in Malaysia has played its part in accommodating elite groups in different regions and has kept centre-periphery tension to the minimum.
Of course, no two cases are the same and we could not apply a one-size-fits-all solution to all problems. It is instead important for a government to be willing to listen to and consult members of society at large, and to understand the source of their grievances, in order to find and prescribe the right solution. Early detection of dissatisfaction, of course, can allow us to nip it in the bud and prevent it from developing into something violent.
I am very encouraged by the latest positive development in the Philippines with the signing of Bangsamoro Basic Law, and would like to commend the government of the Philippines for this major undertaking. It is however, our collective responsibility to ensure that the endeavour is successful not just politically but also economically. We were all stunned by the extent of the violence that took place in Marawi, and it is obvious that we all have a stake in ensuring that the Southern Philippines progresses and is prosperous so the safety and security of the Sulu Sea and the regions around it can be guaranteed.
This is why we need to talk about democracy when we talk about counterterrorism.
The New Malaysia sees itself as a properly functioning democracy now, and I believe that a healthy and inclusive democracy is the ultimate check on radicalisation. An inclusive democratic society provides space for the political participation of all citizens, ensures fundamental rights such as the freedom of speech and expression of all, and reduces the size of the disenfranchised to a minimum. Also, a functioning democracy delivers well-being for all, closing the gap between the haves and the have-nots, and minimises the sense of hopelessness among the economically disadvantaged. Otherwise, the disenchantment of these groups allows them to be easily radicalised.
The causes of radicalisation today are global. We see that in the case of the Daesh as well as the global interest in the long-standing Palestinian issue. In the case of the latter, the Malaysian government, in particular under Prime Minister Mahathir Mohamed during his earlier premiership, worked hard to champion the grievances of the Palestinians on the international stage.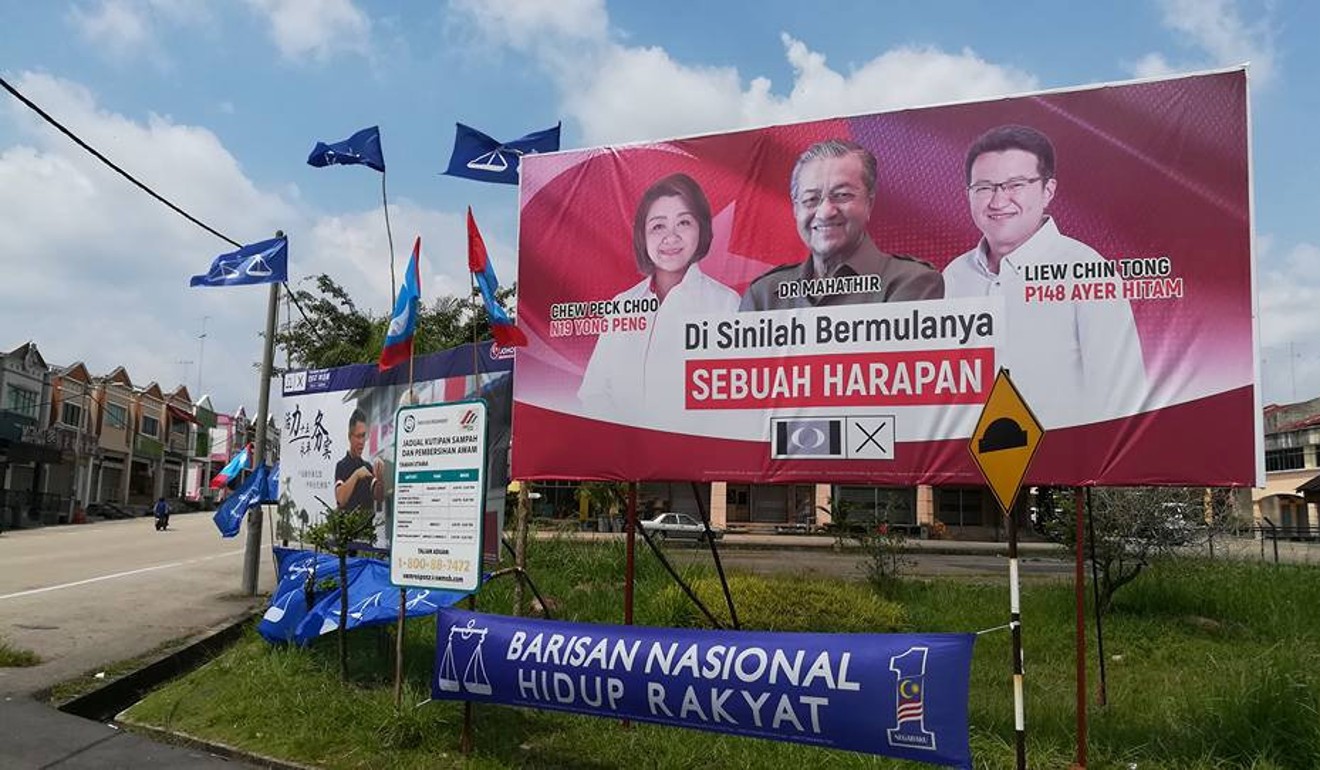 These causes of radicalisation are often beyond our control, however, but what we have within our power is the ability to influence local grievances and make sure they do not connect with external violent tendencies. This effort is particularly crucial when we now see the return of IS fighters to our countries.
Another important point to note is that we must not equate Islam with terrorism. It is important for the region to understand that Islam is not the problem. Terrorism does not recognise religion; that seems forgotten very often in public discourses. What we need to do is to win the hearts and minds of all communities, and isolate extremism.
So what can we do? I would like to reiterate the need for us to take a more collective, whole-of-society approach in our counterterrorism efforts. This conviction was also reflected in the statements by Asean Defence Ministers in the Special ADMM on Countering Violent Extremism, Radicalisation and Terrorism, held in Clark, Pampanga on 23 October 2017, which called for a more comprehensive and creative approach in combating terrorism and violent extremism among Asean defence establishments as well as in civil society and academia.
Indeed, we need to share intelligence and prop up regional cooperation. We also need to make a comprehensive effort to rehabilitate our former foreign fighters, accepting and respecting them as individuals and citizens, but being stern at keeping out their violent ideology. We must empower our citizens, facilitating better mutual understanding – both vertically between government and society, and horizontally among various groups in society.
In a nutshell, we must remember to combine hard and soft approaches. The root cause of counterterrorism is fundamentally political in nature and an inclusive solution is required to end feelings of alienation among our own populations.
This article is adapted from the Keynote Address delivered by Liew Chin Tong, Deputy Minister of Defence, Malaysia, at The 2018 Southeast Asia Counterterrorism Symposium: A Collective Approach in Singapore, 4 October 2018, organised by S. Rajaratnam School of International Studies (RSIS)