The summit meeting last week between Indian Prime Minister Narendra Modi and Russian President Vladimir Putin was an effort by New Delhi to allay Moscow's growing apprehension that its long-standing strategic partner and largest arms buyer has been lost forever to the United States.
In concluding a US$5.43 billion deal for five regiments of Russia's S-400 Triumf long-range air defence system, New Delhi signalled that, notwithstanding the growing US-India strategic and military partnership, India's strategic balance and its dependence on Russian submarine and missile technologies requires it to continue buying arms from Moscow.
To lessen the impact in Washington, the announcement of the S-400 purchase was done in a conspicuously low-key manner. Both Modi and Putin avoided any mention of the deal in their press engagements. Nor did the S-400 contract feature in an official list of agreements signed. Instead, this significant acquisition was announced through a single brief sentence buried in the 45th paragraph of an official joint statement: "The sides [New Delhi and Moscow] welcomed the conclusion of the contract for the supply of the S-400 long-range surface-to-air missile system to India."
Even so, the S-400 buy renders India vulnerable to US sanctions under legislation passed in mid-2017. The "Countering America's Adversaries Through Sanctions Act" (CAATSA) binds Washington to sanction countries that enter into "significant transactions" with specified Russian, Iranian and North Korean defence and intelligence entities, including Almaz-Antey Corporation, which manufactures the S-400. The US president can waive CAATSA sanctions at his discretion but, on Thursday, President Donald Trump appeared to taunt New Delhi, telling reporters that "India is going to find out … sooner than you think" whether sanctions were coming.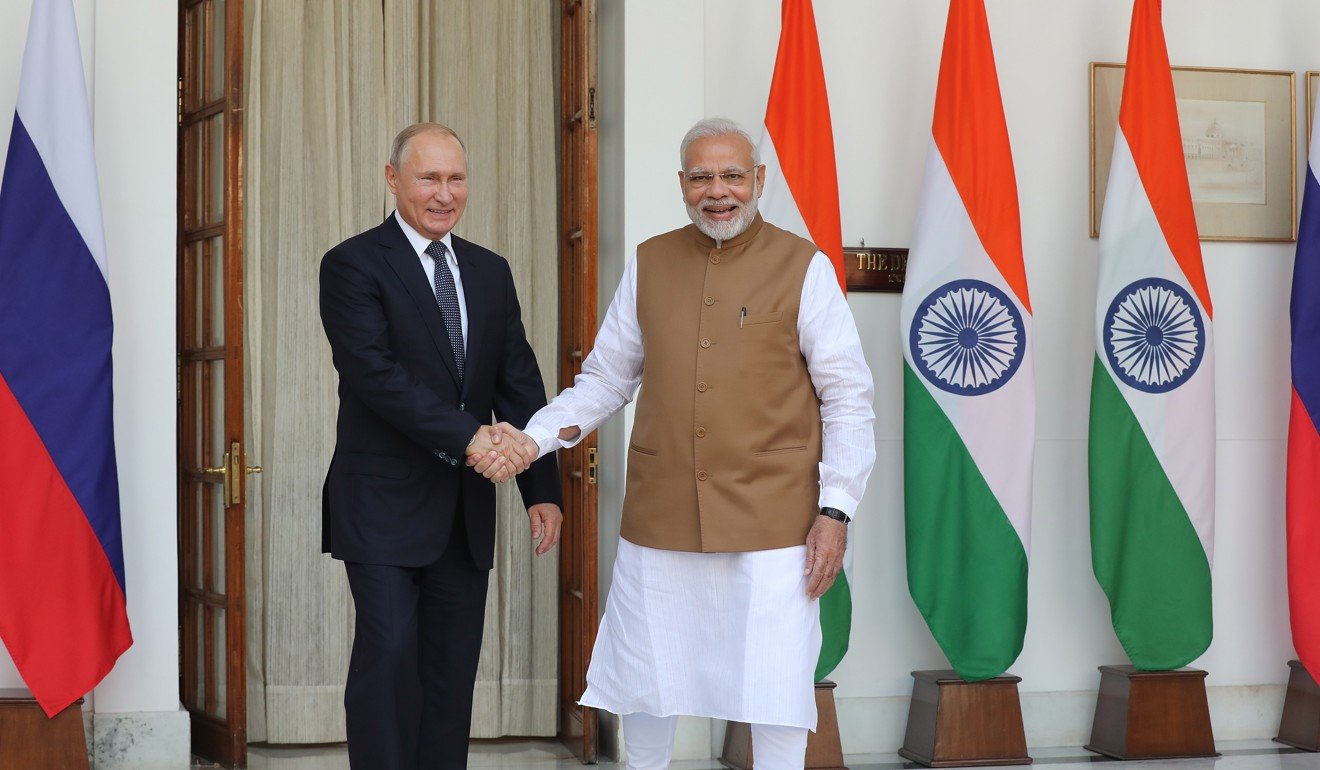 Meanwhile, placing India in the position of a small bone between two very large dogs, Russia's envoy to New Delhi, Nikolay Kudashev, declared on Thursday: "CAATSA will not be a pressure [point] between India and Russia defence deals … We hope in the next two-three months, without any interference in the negotiation process, we could close the deals on frigates as well as Kalashnikov assault rifles. There could be other deals also. Just give the military some time."
Kudashev was referring to other Indian contracts in the pipeline with Russia. These include a US$2 billion buy of four Krivak III-class frigates, a US$1.5 billion deal to build 200 Kamov-226T light helicopters in India and a billion-dollar contract for some half a million AK-103 rifles for the Indian Army. All of these risk sanctions under CAATSA.
On September 20, Washington imposed its first sanctions under CAATSA – on a Chinese entity over the import of the S-400 system and Sukhoi-35 fighter aircraft. But Indian analysts believe that, posturing notwithstanding, Washington will grant India a waiver, especially given the understanding of India's position among senior Trump officials, most notably secretary of defence James Mattis.
"Trump's comments just continue the suspense India has been kept in with regard to sanctioning the S-400 purchase, publicly threatening sanctions and privately saying they understand India's position," said Suhasini Haidar, diplomatic editor of The Hindu newspaper. This latest Modi-Putin meeting has special import, even though it is the 19th Indo-Russian annual summit in an unbroken chain that began in 2000, when the two sides declared a strategic partnership.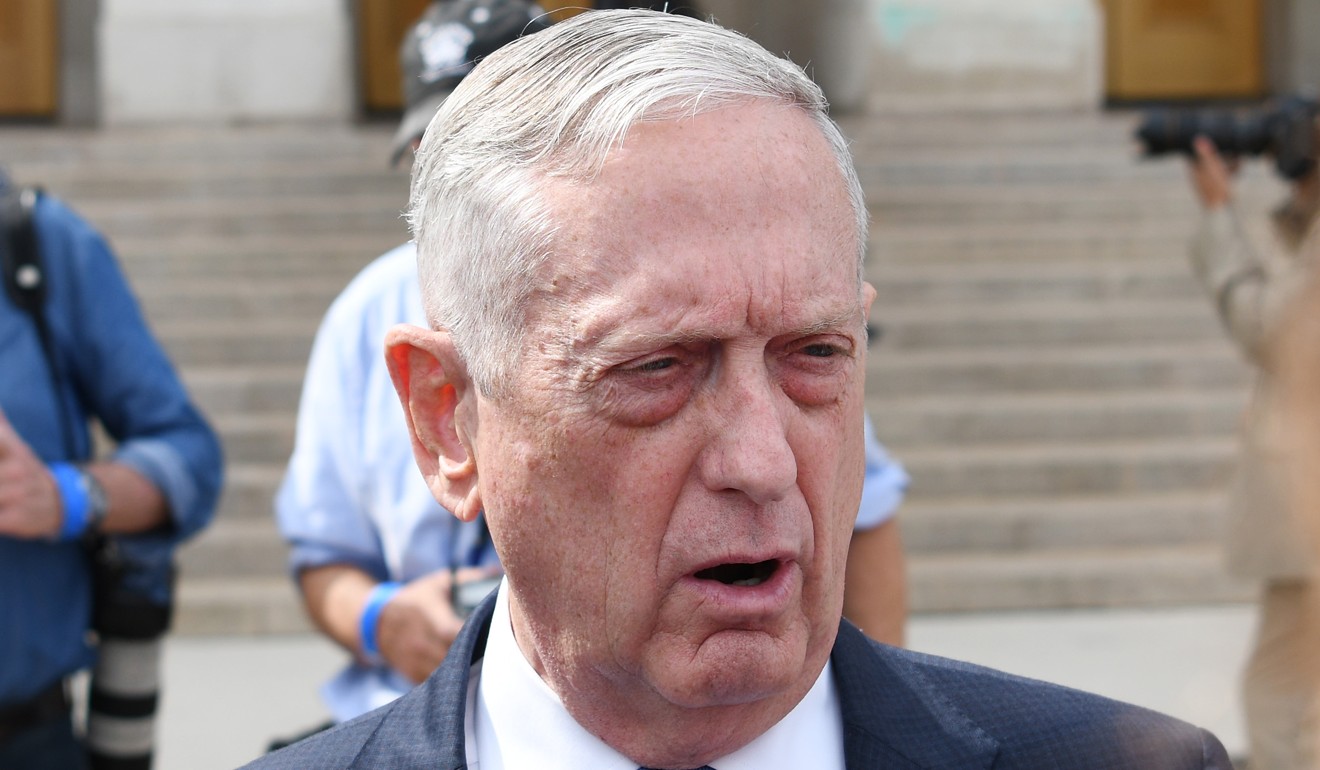 Its significance stems from an "informal summit" held in May in Sochi, Russia, where Modi and Putin discussed creeping strategic dissonance, especially Moscow's worry that New Delhi was drifting inexorably into the American orbit. Modi in turn brought up New Delhi's concerns about Russia's growing closeness to China, and its perceived U-turn on Afghanistan, where Moscow has aligned itself more closely with Pakistan and China than with India.
For New Delhi, this was unthinkable, given the tight Indo-Russian-Iranian cooperation through the 1990s to bolster the anti-Taliban Northern Alliance and prevent the Taliban from overrunning all of Afghanistan. But now Indian policymakers are encountering a new reality, in which Russia explicitly recognises a role for Pakistan and the Taliban in restoring peace to Afghanistan.
"There is genuine Russian concern about the penetration of parts of Afghanistan by Islamic State (IS)," said Shyam Saran, former Indian foreign secretary and special representative for talks with China. "The Taliban has clashed with IS forces migrating from the spent battlefields of Syria. Russia worries that, given Moscow's role in the IS defeat by Syrian President Bashar al-Assad's forces, will they seek revenge by threatening Russia's Islamic underbelly? If so, could the Taliban be an ally? At least that is the narrative."
For India, however, the Taliban is just another of the numerous radical militant groups that Pakistan nurtures in the Afghanistan-Pakistan borderlands to export jihad to India, specifically to the troubled state of Jammu and Kashmir.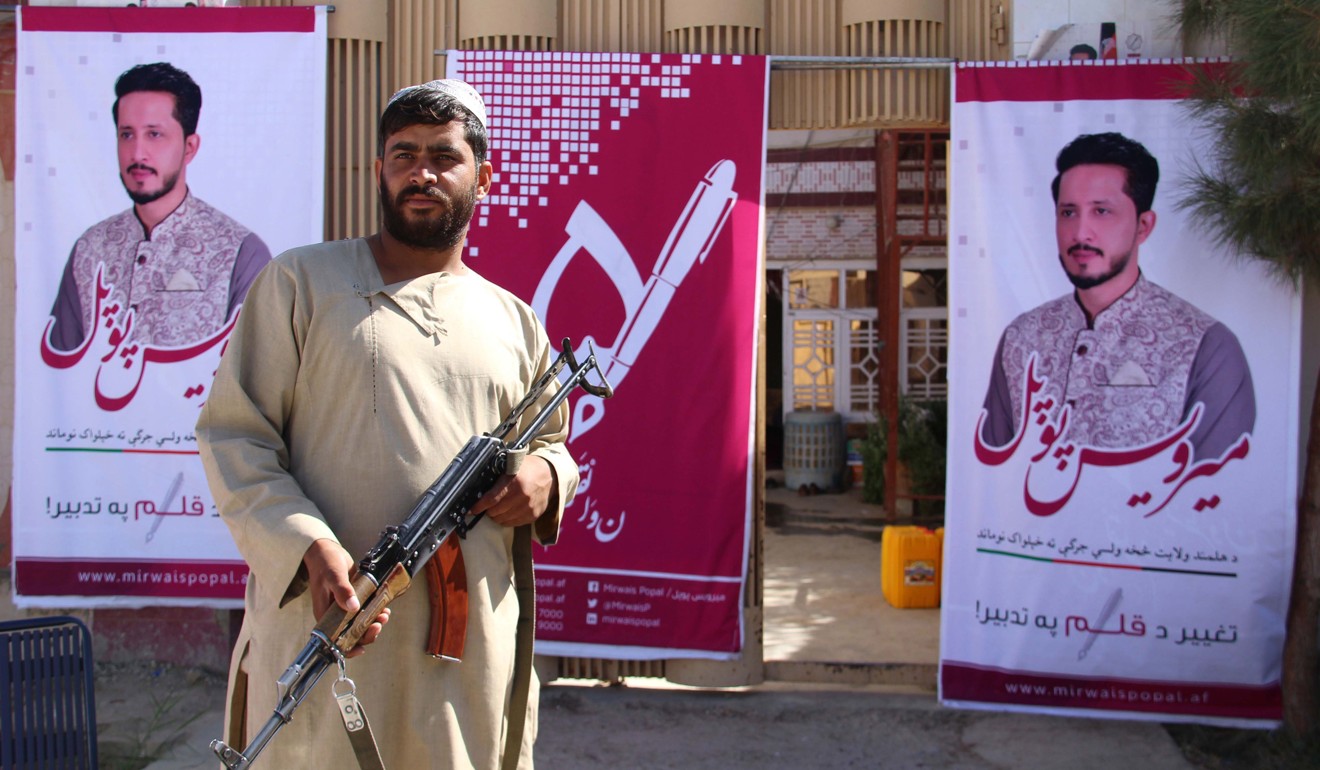 New Delhi is doubly frustrated by the fact that Moscow is only treading a path that Washington already has. In July, US deputy assistant secretary of state Alice Wells held talks with Taliban representatives in Doha, soliciting their help in a negotiated solution.
This divergence was evident in the joint statement issued by Modi and Putin. Instead of a clear path forward, there was a bland commitment to "an Afghan-led and Afghan-owned national peace reconciliation process".
Beijing has not yet officially commented on the Putin-Modi summit, although the Chinese commentaries published since then have been broadly favourable. China has traditionally viewed India-Russia engagement positively, since it would theoretically slow India's drift towards the US.
"In the long run, however, Russian and Chinese strategic interests do not converge," Saran said. "China is growing its influence in both East Europe and Central Asia, both of which Moscow regards as its near neighbourhood. Given that rivalry, China may not welcome strengthening of India-Russia ties beyond a certain threshold."
Moscow, Saran believes, sees value in India's potentially countervailing role against China's growing regional dominance.
Others believe Moscow has already bent before China. An Indian Express editorial after the summit wondered: "As it quarrels with America, Europe and Japan, Moscow has drawn ever closer to Beijing. If China's rising power provides the biggest challenge to India, how can Moscow, in a tightening embrace with Beijing, strengthen India's 'strategic autonomy?'"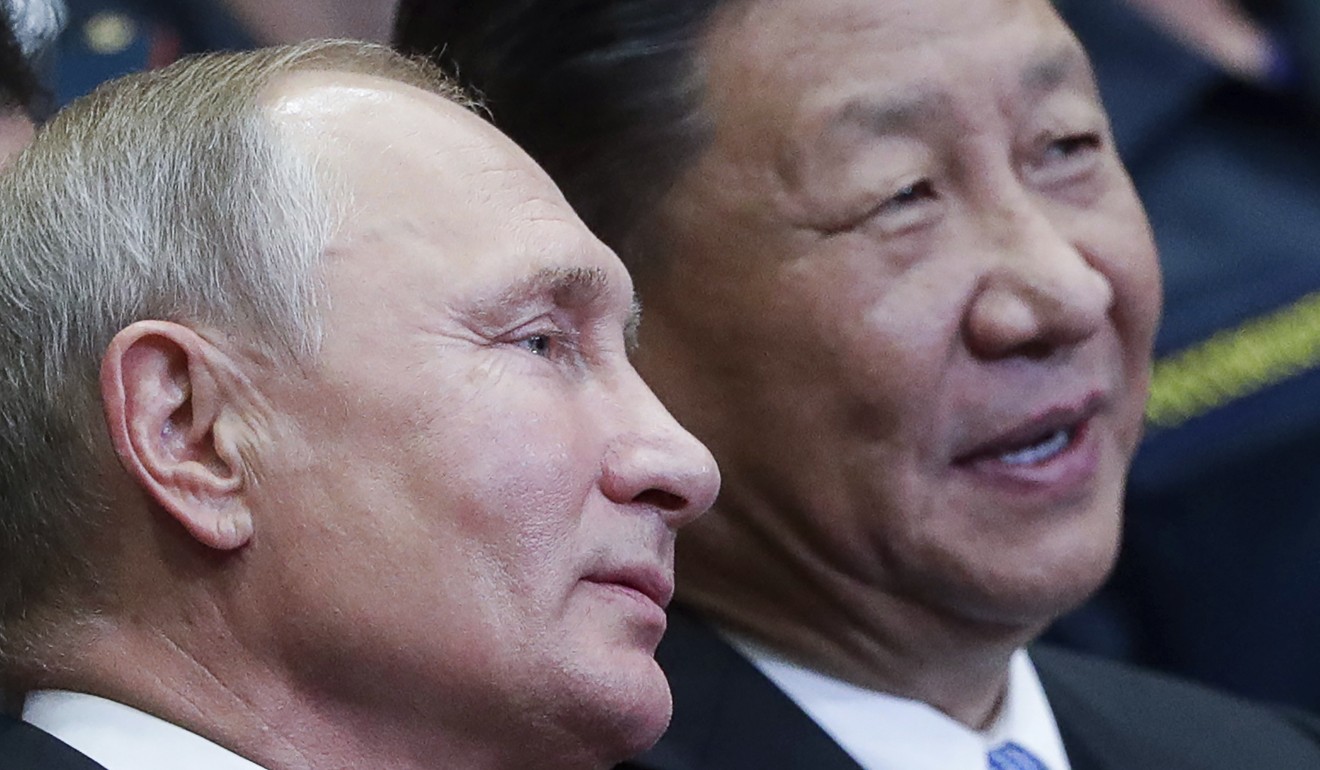 That "tightening embrace" is evident from China-Russia bilateral trade figures, which are expected to grow from US$87 billion in 2017 to US$100 billion this year. With Russia exporting 50 million tonnes of oil to China each year, the balance of trade is in Moscow's favour and will only increase once the "Power of Siberia" gas pipeline is completed in 2019.
In contrast, India-Russia trade remains a fraction of that, with the Modi-Putin joint statement optimistically hoping to increase two-way investment to US$30 billion by 2025.
Central Asia expert M.K. Bhadrakumar, who has been India's ambassador to Turkey and Uzbekistan, sees a positive dimension to Moscow's growing ties with China. "It is inevitable that at some point in the near future, Putin will start fostering the normalisation of Sino-Indian relations. It is only rational, realistic, in Russia's self-interest and in sync with the geopolitics of Eurasia to develop the India-Russia-China axis. And I don't think Modi will reject such assistance," Bhadrakumar said.
The Modi-Putin summit has had, unsurprisingly, little resonance in the Indo-Pacific. With the Russian Navy a marginal presence in the Indian Ocean, the Indian Navy works increasingly closely with the US Navy in subtly countering China's expanding presence in these waters. Successive iterations of US strategy play up India's role as a "net security provider" in the Indian Ocean. Earlier this year, Washington renamed its Hawaii-based Pacific Command – the military command responsible for this region – the "Indo-Pacific Command".
Moscow does not subscribe to the notion of "the Indo-Pacific", which it regards as an American construct. This dissonance was evident in an almost cursory mention in the Modi-Putin joint statement of the need for a "Regional Security Architecture that provides equal and indivisible security to all countries in Asia and in the regions of Pacific and Indian Oceans". For Moscow, as for China, Southeast Asian security is best pegged to the Asean framework.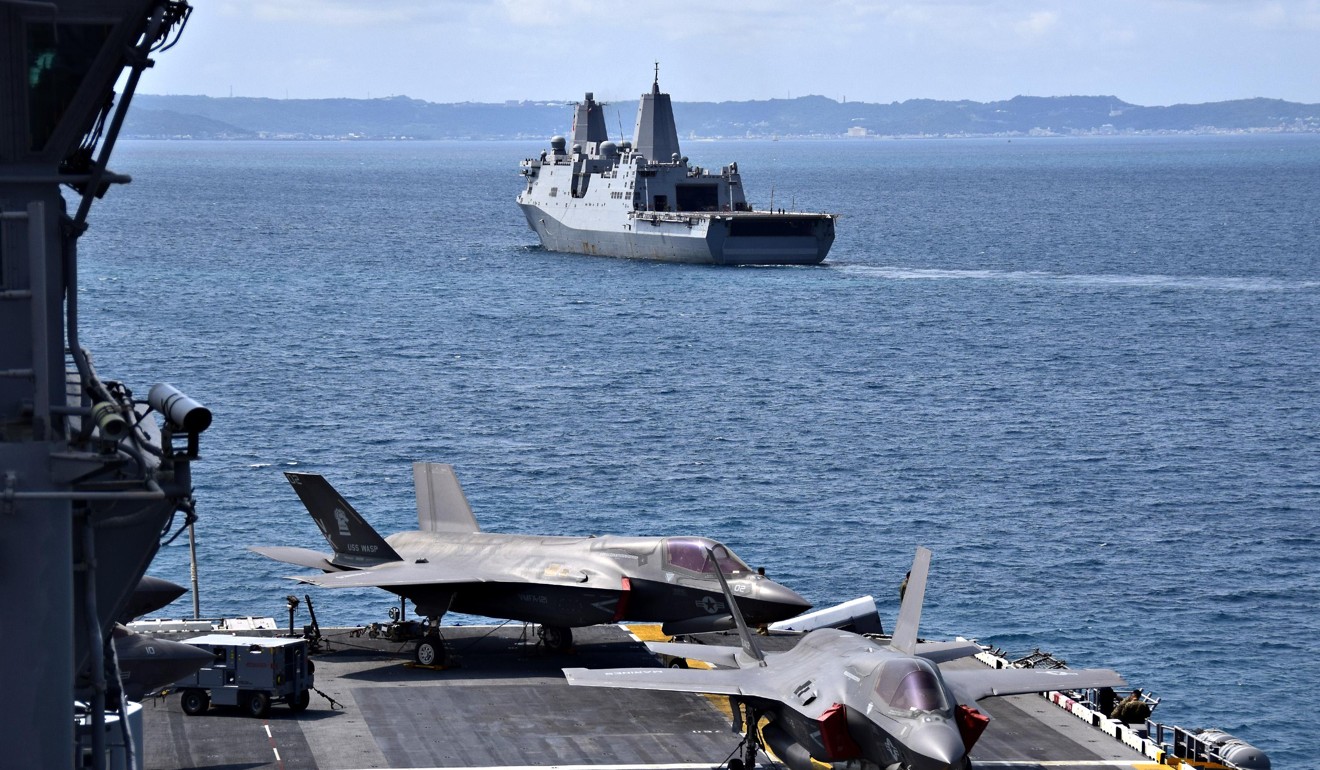 Yet, naval analysts like retired vice-admiral Premvir Das, who has headed India's eastern naval command, points out that Russia is assisting India in its nuclear submarine programme and that India's lone aircraft carrier (a second one is nearing completion in an Indian shipyard) was provided by Russia. "The overall Indo-Russian interface is not what it used to be. This is worrisome," Das said.
As India continues balancing its great power policy, it would appear that its alignments are structured along different axes: with Russia in Eurasia and the United States in the Indo-Pacific. New Delhi planners, however, struggle to deal with the inherently oppositional relationship with China – and towards that, Moscow and New Delhi could be searching for common ground.