The warning signs were flashing long before Saudi Crown Prince Mohammed bin Salman's image as the reformer who would take his kingdom into the 21st century was severely tarnished – at least in the West and a smattering of Muslim nations – by the murder of journalist Jamal Khashoggi.
There was his insensitivity to mounting criticism of the military campaign in Yemen, led by Saudi Arabia and the United Arab Emirates, that sparked one of the worst humanitarian crises since the second world war; the debilitating boycott of Qatar; the mass detention and shakedown of hundreds of members of the ruling family and prominent businessmen in a power and asset grab; the confinement of Saad Hariri in an ultimately failed attempt to force the Lebanese prime minister to resign; the arrest of a large number of Islamic scholars, intellectuals and activists, including women who had campaigned for his lifting of the ban on women driving; and the diplomatic crisis with Canada over a tweet criticising the kingdom's human rights record.
Taken together with the killing of Khashoggi in Saudi Arabia's Istanbul consulate, the signs suggest the 33-year old prince seemingly lacked an understanding of the limits of power and the best ways to wield it. The prince's critics interpreted his actions as a reflection of his impetuousness, willingness to take risks and gamble without having a credible exit strategy, refusal to tolerate any form of criticism, and his ruthlessness.
But until Khashoggi's disappearance, Western leaders, including US President Donald Trump and British Prime Minister Theresa May, were willing to look the other way and eager to maintain military, energy and other commercial relations.
Prince Mohammed fit the bill. His youthful energy set him apart from the kingdom's ailing, octogenarian leaders; he was someone believed to intuitively understand the aspirations of Saudi youth – who account for some 60 per cent of the population – and who would be able to communicate with them in ways his elders could not.
His intention to list 5 per cent of Saudi Aramco, the secretive national oil company that is the mainstay of the country's economy, suggested he understood the need for greater transparency – even if his unrealistic valuation of the company coupled with internal resistance to the move forced an indefinite delay of what would have been the world's largest ever initial public offering.
Prince Mohammed's fascination with technology, his massive investments in Western technology companies and venture capital and equity funds, and his predilection for mega projects made him a darling of businessmen and political leaders who beat a path to his door.
His defenders argued that he was Saudi Arabia's best hope of long-overdue economic and social reforms, which in a country like the kingdom, with its powerful, ultra-conservative Sunni Muslim religious establishment, could only be achieved by a de facto ruler with an iron grip.
It was an argument that was diametrically opposed to Khashoggi's work, his warnings and calls for open discussion and greater public participation in the reform process in a bid to keep a check on Prince Mohammed's dark side. In death, he seems to have been proven right.
Prince Mohammed and Saudi Arabia are paying a steep price for failing to listen to voices such as that of Khashoggi. How steep will be clear only once it has been established beyond doubt what exactly happened inside the consulate when Khashoggi paid a visit to obtain copies of his divorce papers, and who was responsible for the journalist's death.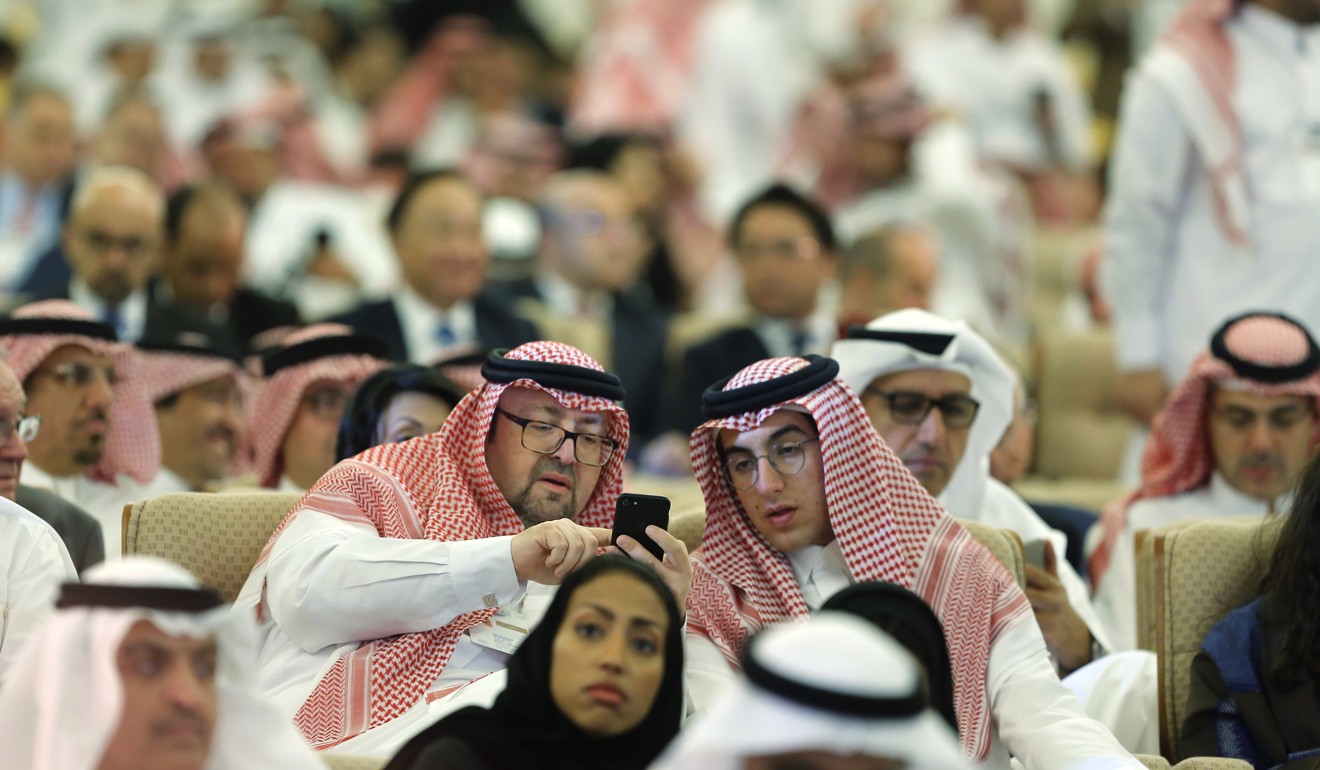 Undoing the reputational damage, at least in the West and among non-Western democracies, will take considerable time. The kingdom may find that easier to do than the crown prince, even though the likelihood is that the reputations of both will remain intertwined. Confidence in Prince Mohammed's reforms had significantly diminished even before Khashoggi's disappearance, evidenced by the fact that foreign direct investment in 2017 plunged to a 14-year low.
Nonetheless, the reality is that Prince Mohammed may be down, but he is by no stretch of the imagination out.
King Salman sought to make that clear when he appointed his son as head of a committee charged with the reform of Saudi Arabia's intelligence service, as he for the first time admitted that Khashoggi had been killed in the consulate and that senior officials had been fired while others had been arrested.
This week's opening of a showcase investment conference in Riyadh sent a similar message. The standing-room-only conference hall was packed.
Saudi, Arab, Asian and African leaders and investors, undeterred by the Khashoggi crisis and allegations of the crown prince's involvement, took the place of prominent Western CEOs and government ministers who had withdrawn their participation.
Their withdrawal had more to do with optics than with making a statement that would hit home. Despite cancelling his participation, US treasury secretary Steven Mnuchin popped up in Riyadh a day before the conference to discuss ways to combat terrorism financing with Prince Mohammed. Some Western CEOs travelled to Riyadh to linger in the conference's corridors even if they did not want to be seen in the hall.
Meanwhile, beyond the limelight, business continued as usual. Saudi media reported that 25 memorandums of understanding worth more than US$50 billion had been signed on the conference's first day in the oil, gas, industries and infrastructure sectors, with firms such as Trafigura, Total, Hyundai, Norinco, Schlumberger, Halliburton and Baker Hughes.
A buoyed Prince Mohammed is likely to conclude from the conference that despite his tarnished image, much of the world – including those who this week didn't want to be seen with him publicly – is keen on continuing to do business with him. The signing of the memorandums of understanding suggests that he is right, at least for now. The jury, however, is still out.
Prince Mohammed has weathered the storm so far, but it continues unabated, and how it is brought under control will serve as the ultimate arbiter.
That could confront the kingdom with tough choices if the prince is convincingly implicated in the killing of Khashoggi or Western nations opt for sanctions.
Saudi Arabia is already seeking to forge closer ties with Russia and China. Yet, even if it wanted to, untangling its security, military and economic ties to the United States and Europe is easier said than done. There are of course elements of those relations that Moscow and Beijing may be able to take over, but when it comes to regional security or advanced technology they are unlikely to be able to compete with Washington.
Irrespective of how the Khashoggi crisis unfolds, Prince Mohammed's pride has been dented.
It is something he is likely not to forget any time soon. Managing that will depend on what lessons he draws from the Khashoggi crisis – and whether he draws them at all. ■