Malaysian officials and activists on Friday criticised neighbouring Singapore's decision to hang a Malaysian drug trafficker despite high-level intervention from Prime Minister Mahathir Mohamad's government for a stay of execution.
Prabu Pathmanathan, 31, was the first Malaysian to be hanged in Singapore since Mahathir's government announced in September that it would soon move to abolish the death penalty. Malaysia has installed a moratorium on the punishment until then.
The administration, fresh off its election victory in May, has made human rights a key part of its policy agenda.
Capital punishment for serious crimes including murder and drug trafficking has been carried out in Singapore and Malaysia since the days of British colonial rule.
In some severe cases, execution had been mandatory – meaning judges had no alternative sentence if the accused was found guilty.
But after a review in 2012, the city state granted judges more discretion.
Since the September announcement that Malaysia would soon move towards total abolition, activists in the country have said they would go all out to save the lives of Malaysians facing execution abroad.
The Malaysian foreign ministry said in a statement on Friday afternoon that Prabu's execution was carried out at 6.23am on Friday morning "in the presence of family members".
"On humanitarian grounds, the government of Malaysia had made an appeal for leniency to the government of Singapore," the statement said. "Nevertheless, the government of Malaysia wishes to emphasise that it respects the rule of law and due process of the Republic of Singapore."
Activist and lawyer N. Surendran, who represented Prabu's family in their eleventh-hour attempt to obtain clemency for the 31-year-old, told the South China Morning Post plans were underway for the cremation of his remains.
The Post has requested a comment from Singapore's home affairs ministry.
Prabu in 2014 was convicted of smuggling 227.82g of diamorphine – or heroin – into Singapore.
"The execution was an unlawful, and brutal act, carried out in breach of due process and in defiance of the appeals made by neighbouring Malaysia," said Surendran, who told the Post that several Malaysian cabinet members had spoken directly with Singaporean leaders in a failed bid to halt the execution.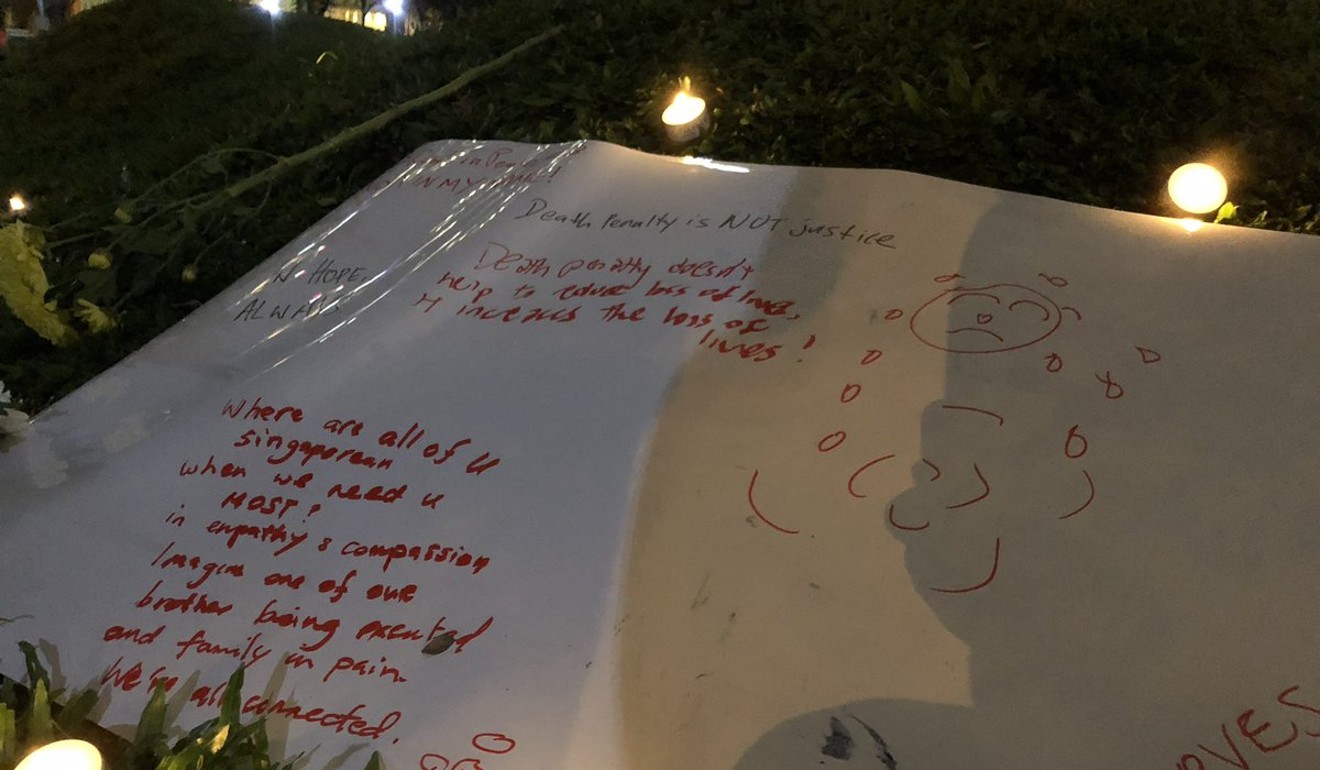 Malaysian de facto law minister Liew Vui Keong earlier told local media he had written to the Singapore government, urging it to commute Prabu's death sentence.
When asked by local media what would happen if the execution was carried out, he responded: "It will be a sad day, I hope they don't do it."
Surendran said on Thursday evening the Singapore President's Office had delivered a letter to Prabu's family in response to their petition, stating that "the clemency process has concluded" and it was "unable to accede to [their] request".
The lawyer criticised this move – saying the decision to "reject the family's clemency petition without even considering it" was unlawful.
Anti-death penalty activists said there had been seven executions in October – four this week including Prabu.
The Singapore Prison Service does not routinely release information about executions apart from figures released in its annual report.
The 2017 annual report showed eight people were executed in 2017, up from four in 2016.
"It seems that executions are increasing in Singapore. The sort of discussion among the Malaysian government that's taking place now is not taking place here," said Kirsten Han, a prominent Singaporean anti-death penalty activist and journalist.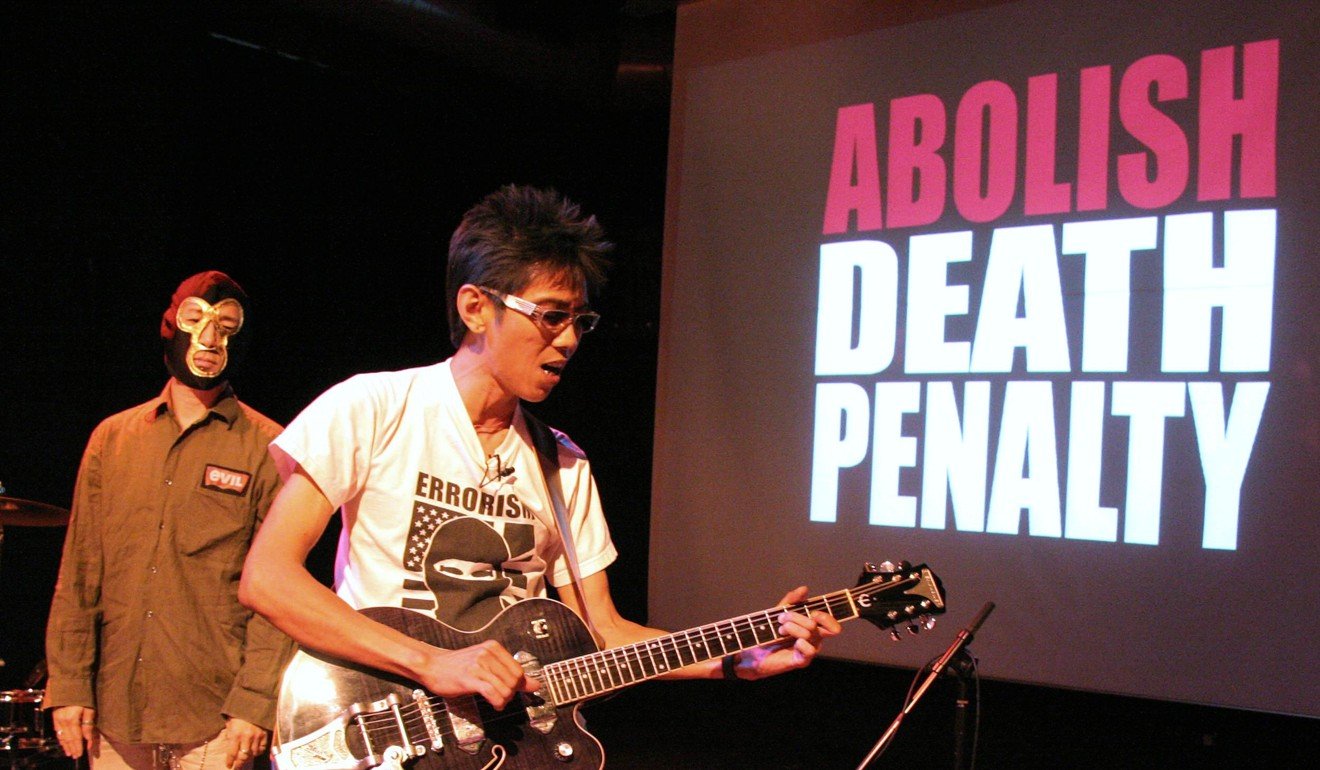 Said Han: "Singaporean society is told the death penalty keeps people safe, that it's a deterrent. This is the message that travels down from leaders, but alternative deeper opinions are not aired.
"There have been studies that show when you explore the nuances, support for the death penalty drops: the more you know about the death penalty, the more likely you are to think twice."
The Singapore government routinely pushes back against the country's tiny but vocal anti-death penalty lobby.
Last year, law and home affairs minister K. Shanmugam slammed activists for "romanticising individuals involved in the drug trade".
The minister said capital punishment would remain part of Singapore's comprehensive anti-drug framework that includes rehabilitating abusers.
Speaking at the Asia-Pacific Forum Against Drugs, Shanmugam said: "I have said repeatedly, [we] do not take any joy or comfort in having the death penalty, and nobody hopes or wants to have it imposed.
"We do it reluctantly, on the basis that it is for the greater good of society … it saves more lives. That is the rationale on which we have it."
Globally, 106 countries have abolished the death penalty and 142 in total are abolitionist in law or practice.
It is meted out for drug-related crimes in 15 countries, but according to rights group Amnesty International only four countries recorded drug offence executions in 2017 – Singapore, Iran, Saudi Arabia, and China.