Far-right nationalist candidate Jair Bolsonaro was elected Brazil's new president on Sunday, prompting thousands to take to the streets in protest against the intolerance and violence they fear will prevail under his administration. But it's not only human-rights defenders who are nervous about Bolsonaro's leadership, as observers have also cast doubt on Brazil's future relationship with China – its largest trading partner.
On the campaign trail, Bolsonaro described China as a predator – saying the country should not be allowed to control key industries – while showing friendly leanings towards Taiwan. But analysts and businessmen warn that Brazil won't be able to succeed and boost its economy if it turns its back on Chinese investment.
"Many people have called Bolsonaro the Brazilian Trump and some statements concerning China are very similar. However, Bolsonaro also promised in his campaign to increase and speed up Brazil's economic development. He cannot do that without China. It's impossible," said Joana Alves, an assistant manager at CW CPA, an advisory firm based in Hong Kong that works with Chinese and Latin American businesses.
China, which is Brazil's biggest foreign buyer of commodities such as soybeans and iron, is an essential customer for its powerful farm and mining industries. According to Brazilian government statistics, two-way trade between China and Brazil reached US$75 billion last year, and China has been the country's main trading partner since 2009.
Brazil – Latin America's biggest economy – has received about US$124 billion in Chinese investment over the past 14 years. Most of that investment has been focused on the oil, mining and energy sectors, but the Asian giant has also been turning to ports, railways and other infrastructure projects.
Much like United States President Donald Trump, Bolsonaro targeted Beijing repeatedly in his electoral campaign, saying the Chinese should not be allowed to control key industries or own land.
His stance puts Brazil in stark contrast to the rest of Latin America, whose leaders have welcomed Chinese investment. But although such statements have worried Chinese executives, Alves predicts the relationship between China and Brazil will remain strong.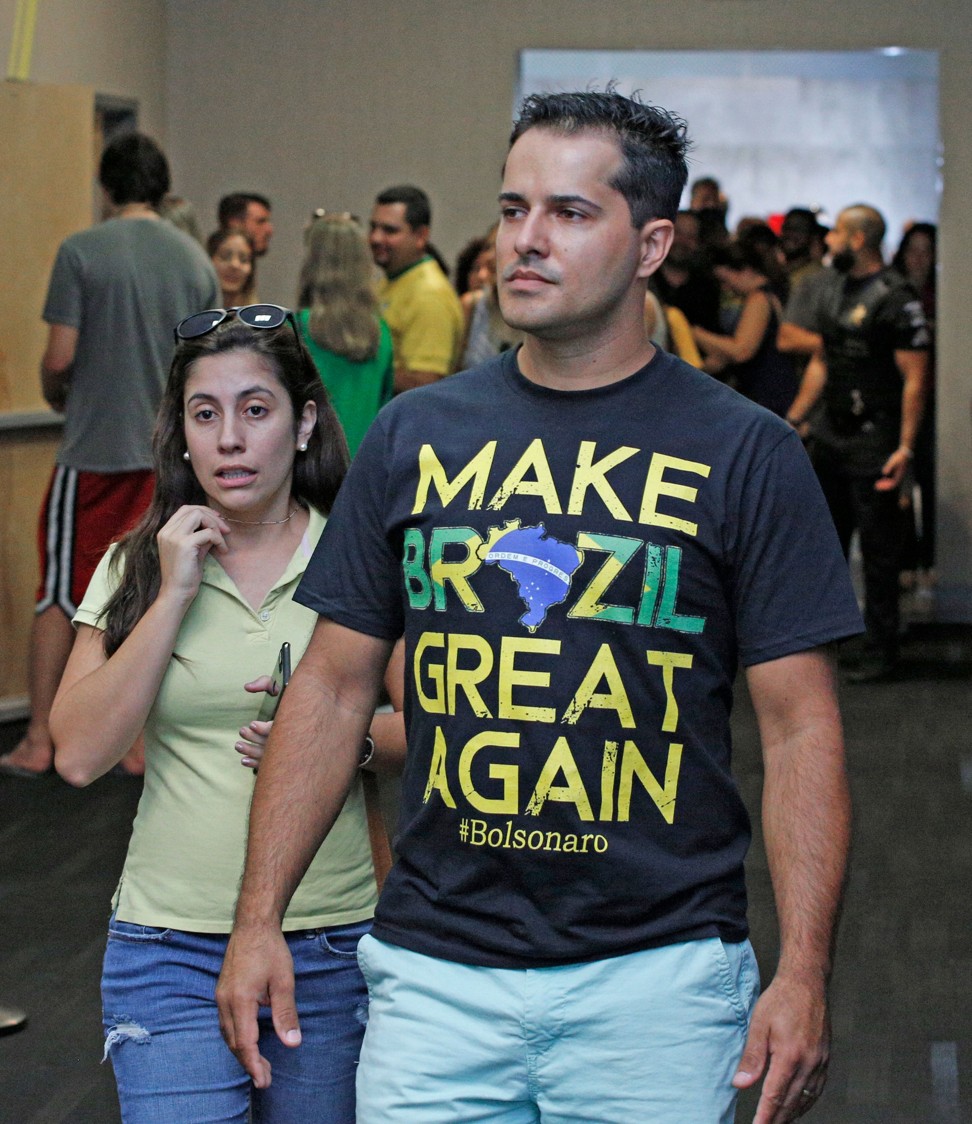 "China is, after all, Brazil's most lucrative customer," she notes. "The relationship may change on a diplomatic level, but on an economic level, it cannot change because Brazil is heavily reliant on China for its future development."
Bolsonaro visited Taiwan in February, becoming the first Brazilian presidential candidate to do so since the 1970s, when Brazil recognised Beijing as the sole Chinese government under the "One China" policy. The Chinese embassy in Brazil reacted with a letter criticising the trip and describing it as an "affront to the sovereignty and territorial integrity of China".
A dwindling number of countries recognise Taipei. Some Latin American countries – such as El Salvador, the Dominican Republic and Panama – have severed ties with it in the past two years, pushed by the fact that Beijing does not engage in business with nations that have relations with Taipei.
Unlike his predecessors, Bolsonaro has also pledged to improve ties with Washington and reduce Brazil's engagement with regional trade blocs such as Mercosur, which also includes Argentina, Paraguay, Uruguay, and Venezuela.
The former army captain was elected after supporting a radical new direction for his country, but he is a divisive figure who has been widely criticised for his declarations in favour of Brazil's military dictatorship and against minorities.
Bolsonaro promised to crack down on corruption and crime as well as to reduce the role of the state in the economy. And he stood out for defending patriotism, traditional family values, guns and neoliberal economics.
Although Bolsonaro – an open admirer of Trump – seems to welcome the purchase of commodities by China, he is wary of Beijing's increasing influence in Brazil's infrastructure and energy sectors. "The Chinese are not buying in Brazil. They are buying Brazil," he said.
But for Thomas Wong, a partner at professional services firm CW CPA, the rules of the market should prevail. "Free trade is buy and sell. If I have money, I buy. If I have products, I can sell. I have no opinion on that statement, because I am not a politician. But as a businessman and an accountant, I always believe in the spirit of free trade," he said.
"I think the prospects [for the Brazil-China relationship are] still very bright," Wong said, adding that despite the new political context, he intends to continue expanding his company's department responsible for dealing with Latin American countries.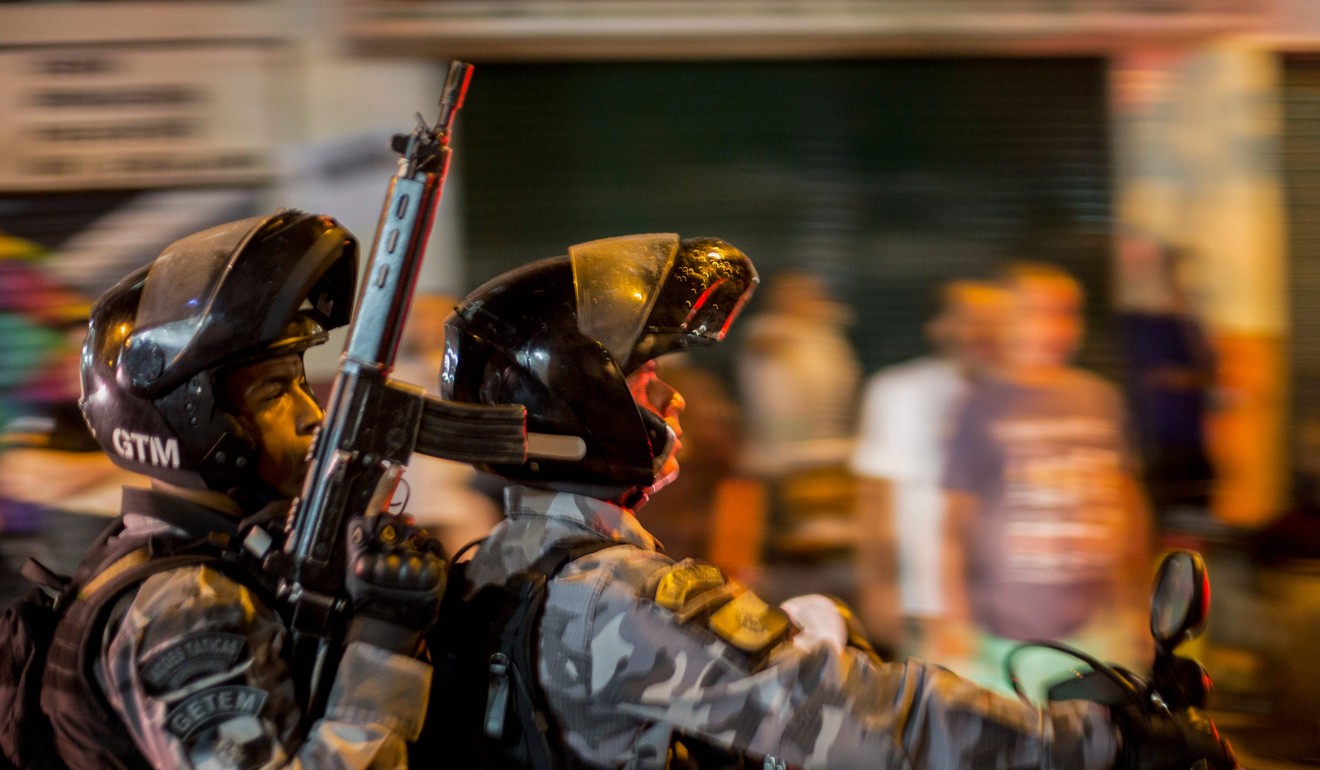 Luiz Simione, the Hong Kong chief executive of Bradesco, one of the largest private banks in Brazil, also remains optimistic. "I believe that the relationship between China and Brazil will continue to grow because it is a complementary relationship, they need one another. Both countries are important," he said.
Simione notes that neither the domestic market nor other foreign countries would have the capacity to play the role China has in Brazil's economy.
Before 2010, Chinese funds flowing into Brazil were primarily focused on assuring energy supplies and food. But most recently, China's portfolio has included the telecommunications, automotive and financial services sectors.
China Three Gorges Corporation operates two of Brazil's largest dams. In January, Chinese ride-hailing giant Didi Chuxing announced it would pay US$297 million for Brazilian taxi app 99. Two months later, China Communications Construction Company started working on a port in the country's northeast – 70 per cent financed by state-owned Industrial and Commercial Bank of China.
Bolsonaro's negative comments emerged at a sensitive moment for Beijing, which is embroiled in a trade war with Washington. China has turned to Brazil to fill the void, for instance stepping up its purchases of soybeans from Brazil after slapping an import duty of 25 per cent on the US crop.
The day after Bolsonaro got elected, both China Daily and Global Times – state-controlled Chinese publications – wrote editorials about the man who has been labelled as the "Tropical Trump".
Global Times noted that "it's inconceivable the new Bolsonaro government would give up on the Chinese market". It also left a note of caution for the leader: "His trip to Taiwan during the presidential campaign caught the ire of Beijing. If he continues to disregard the basic principle over Taiwan after taking office, it will apparently cost Brazil a great deal … The Chinese island won't bring any more benefits to Brazil, which Bolsonaro and his team must be aware of."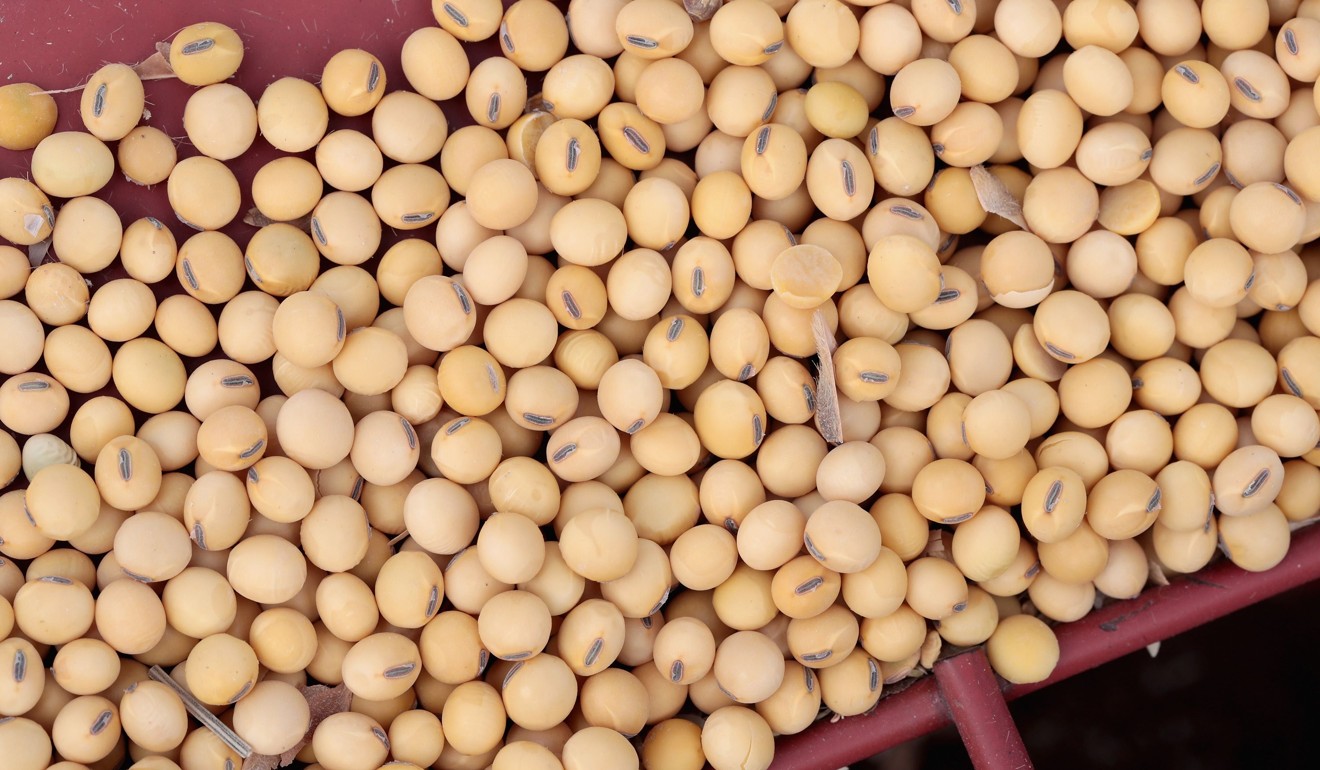 China Daily called for a "rational" approach to the country's relationship with China. The newspaper, which is considered an international mouthpiece for Beijing, also warned about the consequences of a strained relationship. "Dumping China, whom Bolsonaro once described as an exceptional partner, may serve some specific political purpose. But the economic cost can be back-breaking for the Brazilian economy, which has just emerged from its worst recession in history."
Beijing had already shown concerns over Bolsonaro's statements in the run-up to his election. In September, Chinese diplomats met with his top economic adviser Paulo Guedes to discuss the importance of the bilateral relationship. "Regardless of right- or left-wing, we want to talk and advance the smooth development of China-Brazil relations, which we believe benefits both countries," said Qu Yuhui, Chinese minister-counsellor at the embassy in Brasilia.
Qu and another Chinese diplomat also met Congressman Onyx Lorenzoni, Bolsonaro's campaign manager and organiser of the then-candidate's Taiwan trip. At the time, Lorenzoni described China as a vital partner, saying the two countries would maintain good relations.
China has paid increasing attention to Latin America.
In January, Beijing invited Latin American and Caribbean countries to join its "Belt and Road Initiative", which promises billions of dollars in infrastructure investment from China.
At the same time, Beijing has also invested in deepening its relationship with Portuguese-speaking countries. In 2016, Premier Li Keqiang visited Macau – a former Portuguese colony – and delivered a package of measures meant to transform the city into a gateway between China and the Portuguese-speaking world.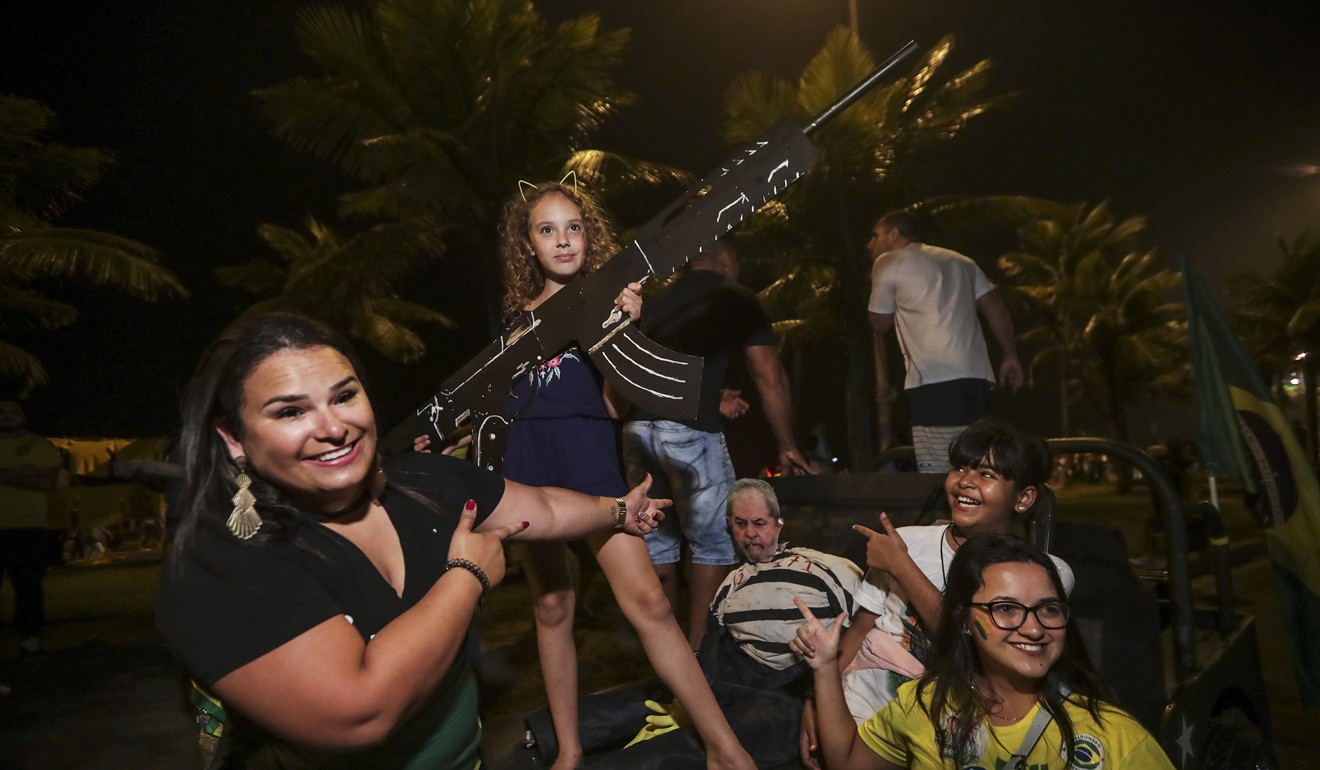 Merchandise trade between China and Portuguese-speaking countries – with Brazil as the main partner – stood at US$117.59 billion last year, a 29.40 per cent year-on-year increase, according to China Customs data.
Eduardo Ambrósio, president of the International Lusophone Markets Business Association, which is based in Macau, takes a cautious position about the future China-Brazil relations: "We will need a few months to understand the real thinking of the new president and of his ministers. One thing is what he said in the campaigning period, another thing is what he is going to do. He will have to think twice."
Bolsonaro's first major meeting with top Chinese officials is expected to happen next year, when Brazil is hosting the BRICS summit, an event that Chinese President Xi Jinping is likely to attend.
Simione from Bradesco is confident that once the new government members take office and familiarise themselves with foreign-policy matters, their attitude towards China will change. "They will realise that the relationship with China is necessary both commercially and on a capital level. Brazil needs international investment in infrastructures and commodities."
Bolsonaro appointed his economic adviser Guedes, who is known as being pro-privatisation and having a liberal mindset, as head of a super ministry combining the planning, finance and industry ministries. The new government is expected to tender a number of government concessions and assets for sale, despite Bolsonaro's previously expressed concerns that this could lead to more Chinese investment.
Simione says some restrictions may be imposed to foreign investment, but he says that there will still be plenty of opportunities for Chinese investors. "The elections just happened and we will have to wait for the government to take power early next year, but I believe we will be entering a positive cycle where there will be space for the Chinese to invest," he says. ■
Additional reporting by Reuters.