Fatima, 48, thought she would find safety in Thailand when she fled war-torn Syria almost six years ago.
"We came to Thailand because it was the only country that gave us a visa," says Fatima, who was born in the Palestinian refugee camp of Yarmouk, near Damascus.
However, the visa expired before her or her husband were able to find a legal job, rendering them illegal migrants. A few months later, the United Nations High Commissioner for Refugees (UNHCR) recognised their refugee status, but they remained illegal in the eyes of Thailand.
Refugees and asylum seekers such as Fatima have become the targets of a widespread crackdown on foreigners living illegally in Thailand, with many sent to immigration detention centres.
"They target anyone who has entered Thailand through illegal channels [but] refugees have become collateral damage in this crackdown," says Sunai Pasuk, Thailand researcher for Human Rights Watch.
The Thai government launched the "X-ray Outlaw Foreigner" campaign last year in a bid to identify and arrest illegal migrant workers and tourists who have overstayed their visas, but authorities have intensified their raids since the deputy prime minister and defence minister Prawit Wongsuwon's October 8 order for all migrants in Thailand without documentation or authorisation to be arrested within the month.
"This is a clear policy from the government and its scale is [broad]," Sunai says. "It is not just specific to one neighbourhood as used to happen … this is a nationwide crackdown."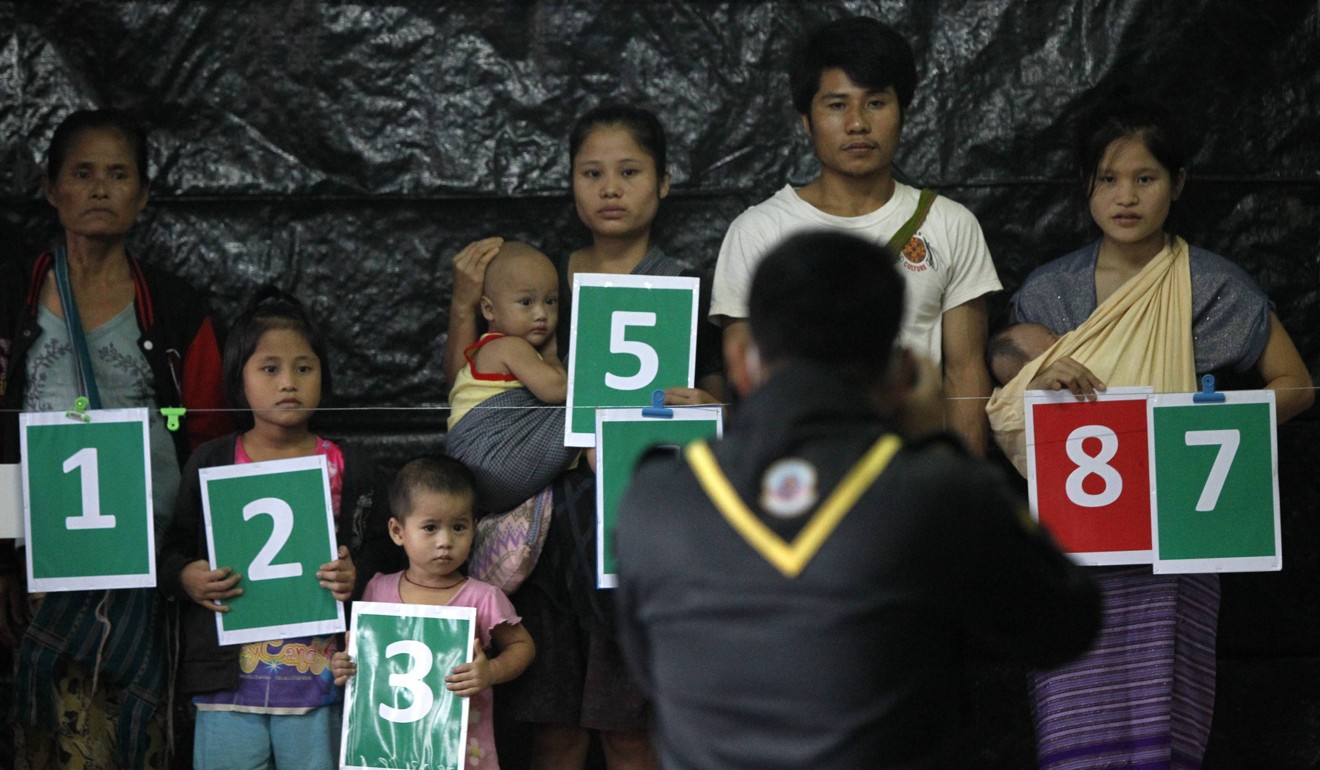 Thousands of foreigners have been arrested since the order, including more than 200 refugees and asylum seekers – mainly from Cambodia, Vietnam, Syria and Pakistan – according to Sunai. The government has also revoked any release on bail previously granted to refugees and has asked those who paid to be freed to turn themselves in, he says.
UNHCR recognition is supposed to provide protection to anyone fleeing a country where they face serious threats to their life or freedom. "Those people should have never been arrested in the first place," Sunai says.
However, Thailand has never ratified the UN convention that recognises the status of refugees. It considers refugees and asylum seekers the same as any other migrant.
"Even if they are provided refugee status by the UNHCR, without a valid passport and visa, all refugees are subject to arrest and indefinite immigration detention [in Thailand]," says Evan Jones, programme coordinator at the Asia Pacific Refugee Rights Network. As a result, refugees are unable to work legally in the country or fully access health services and tertiary education: "Most urban refugees spend their life in Bangkok in legal limbo."
After their arrest, some of them also face deportation to the countries from which they escaped. In 2015, Thailand was internationally criticised for deporting more than 100 Uygurs back to China. In October, authorities arrested more than 70 Pakistani Christians who were also escaping religious persecution and announced that they would be deported.
Today, Fatima barely dares to leave her flat on the outskirts of Bangkok for fear of being arrested. "I have been here for years and I have never been arrested because I take my precautions," she said. "But the situation has never been this bad since I've been here."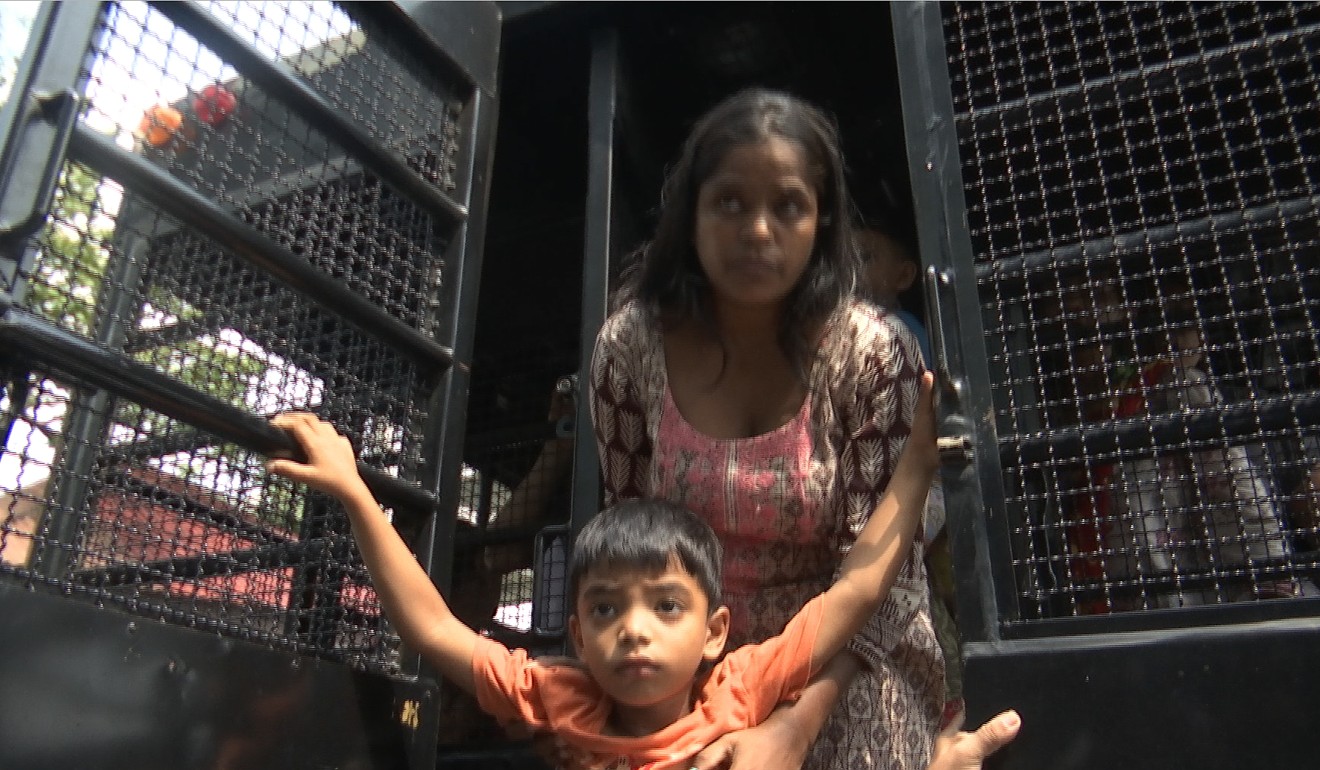 Jones agrees, adding the situation for urban refugees in Bangkok is worse than it has been for a very long time. "With immigration raids conducted on an almost daily basis, many refugees are fearful of leaving their houses to go to school or work."
Without being able to leave the house, Fatima and her husband cannot even do the odd jobs that have been feeding them and their three children.
However, Fatima's main fear is being sent to an immigration detention centre, which are infamous for their overcrowded, poor conditions.
"Life in the detention centre is awful. There are hundreds of people in one small room. They cannot even lie down to sleep," says Fatima's husband, whose brother is being held at the Suan Phlu Immigration Detention Centre in Bangkok. "They also have to pay for everything, including food, and prices are very expensive."
Says Jones, "With the conditions inside immigration detention equivalent to or even worse than a Thai prison, the situation for refugees and asylum seekers is bleak."
Last week, two men, a Cambodian man, 55, and a Vietnamese one, 72, were found dead in their cell at the immigration detention centre where they were sent after being arrested for illegally entering the country. Police said there were no signs of foul play.
Thai authorities are also arresting children and sending them to those facilities, despite an official announcement that measures would be taken to ease the conditions of minors and at least one of their parents.
"Children are still locked inside Bangkok's Suan Phlu Immigration Detention Centre to this day, with a number of children separated from their parents," says Jones.
The Thai Immigration Bureau could not be reached for comment. ■