A Chinese warship warned a US Navy vessel in the South China Sea it would "suffer consequences" if it did not change course, internal military documents show, as new details and never-before-seen footage emerge of last month's near collision in the disputed waters.
The Chinese Luyang destroyer issued the stern verbal message to the USS Decatur before sailing within 45 yards of the vessel in the September 30 incident that Washington labelled "unsafe and unprofessional", according to a timeline obtained from Britain's Ministry of Defence.
"You are on [sic] dangerous course," the Chinese ship warned, according to the document obtained by the South China Morning Post via a freedom of information request. "If you don't change course your [sic] will suffer consequences."
"We are conducting innocent passage," the US vessel responded, according to the transcript.
US Pacific Fleet officials said at the time the "unsafe and unprofessional manoeuvre" by the Chinese destroyer forced its vessel, out on a "freedom of navigation" patrol near the Spratly Islands, to change course to avoid a collision.
China countered then that the US vessel had entered Chinese waters and its actions were provocative. The Luyang destroyer "took quick action and made checks against the US vessel in accordance with the law, and warned it to leave the waters," China's defence ministry said at the time.
Bill Hayton, an associate fellow with the Asia-Pacific Programme at Chatham House in London, said the Chinese actions may have been a deliberate decision to "raise the level of antagonism".
"To my knowledge, this is the first time we've had a direct threat to an American warship with that kind of language," he said, suggesting China's response was also intended as a message to US allies with a presence in the waters such as Britain and Australia.
"In the past, it just had language about 'you are entering Chinese waters, keep away' or something like that. This, I think, is the first time we've had the idea of 'suffering consequences'. So that does seem to be an increased level of intimidation."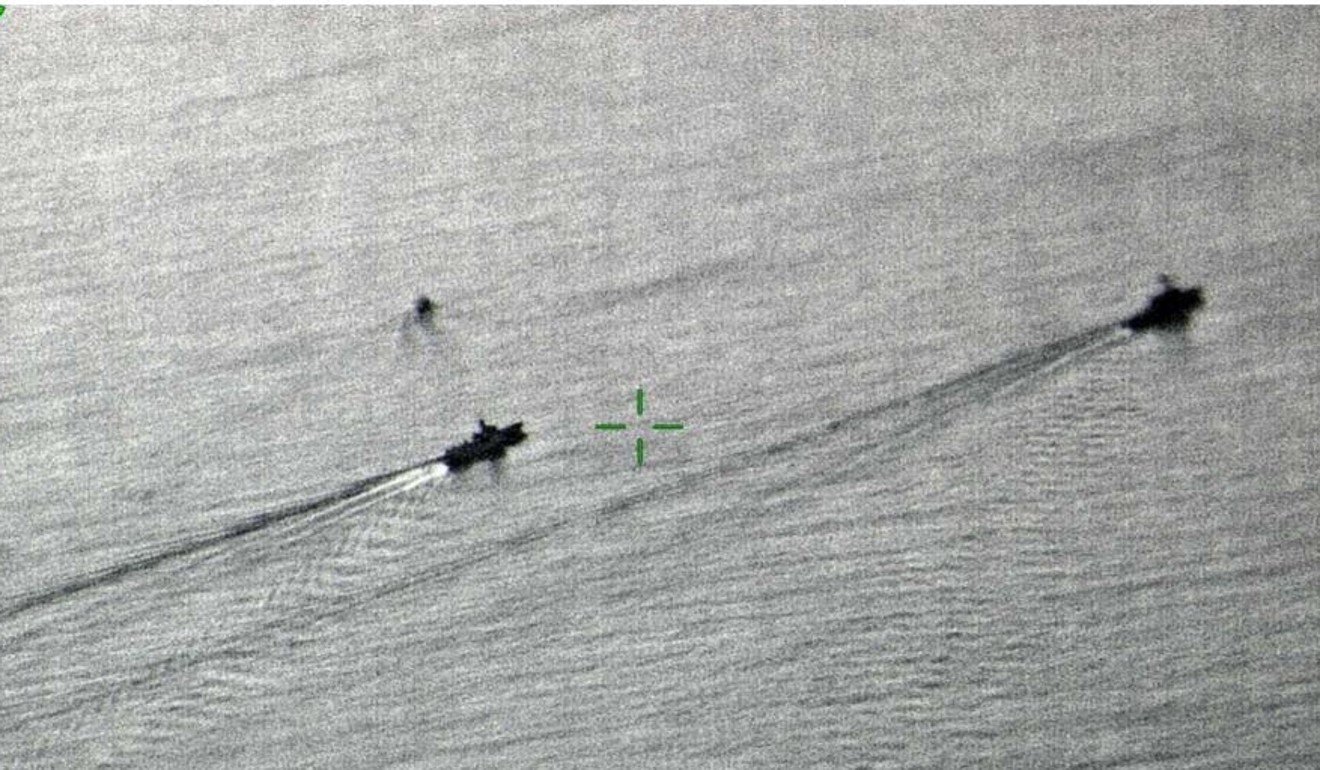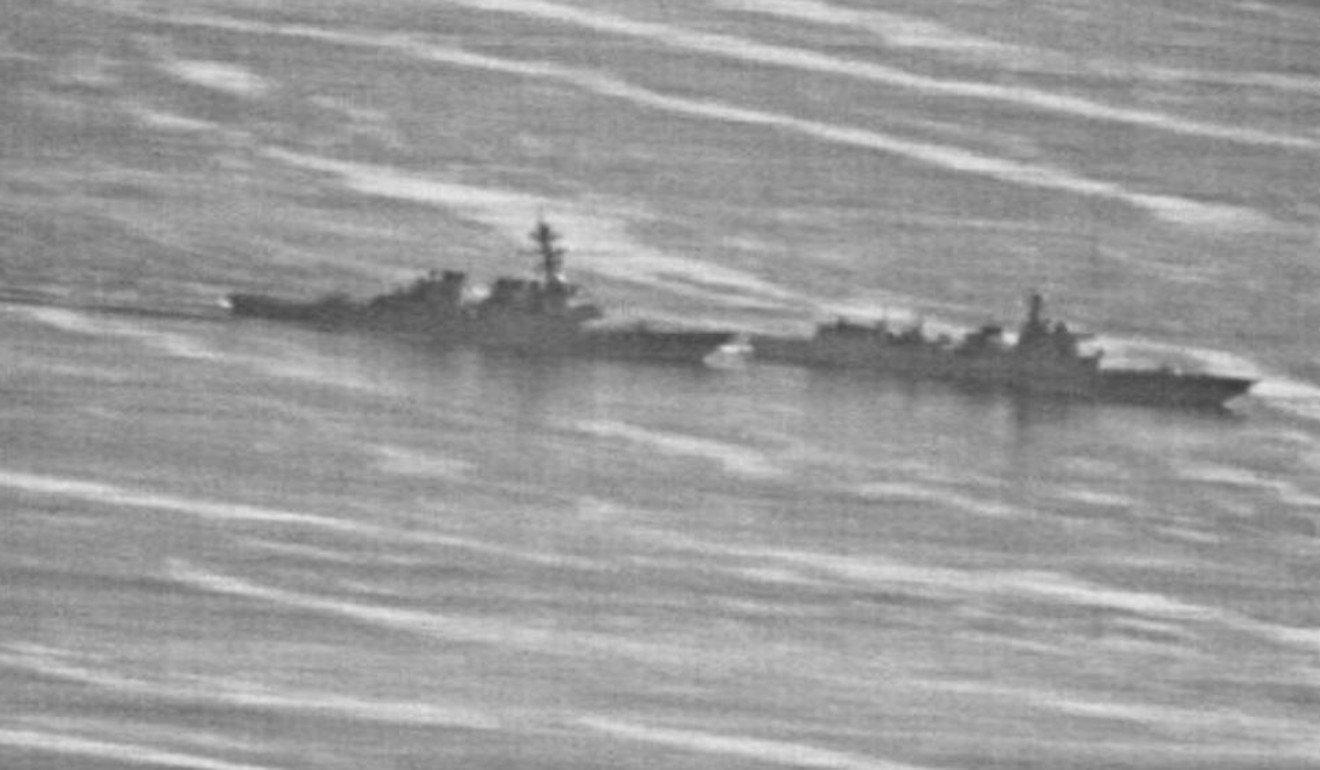 Meanwhile, footage of the tense encounter never before aired publicly shows just how close the Chinese vessel came to the US warship as it patrolled waters about 12 nautical miles off Gaven Reef.
In the footage, also released by Britain's MOD, an unseen US navy man is heard describing the Chinese ship "trying to push us out of the way" and witnessing unarmed Chinese navy personnel on deck.
Hayton said it was unlikely Britain, a US ally that also carries out patrols in the South China Sea, released the previously undisclosed material without Washington's approval.
"I would read this release as a deliberate effort to show China's bad behaviour in the South China Sea," he said.
Ni Lexiong, a professor at Shanghai University of Political Science and Law, said China's actions were to show its readiness in case of any escalating of conflicts with the US.
"The US keeps testing our bottom line by sailing within 12 nautical miles [of the Chinese-claimed islands]. So by sailing close to their ship we show that we are ready," Ni said.
But Ni added that moves by the two navies were likely to be just "posturing" and it was unlikely they would engage in attacks.
The close encounter coincides with the US and Beijing ratcheting up talk and action over navigation rights in the South China Sea amid their ongoing trade war.
China's defence ministry also said then that it respected freedom of navigation but "resolutely opposes" moves by other countries to challenge China's sovereignty and security.
Neither the Chinese defence nor foreign ministry responded to requests for comments on the latest video and details released by the UK.
US Admiral John Richardson on Thursday called on Beijing to follow a code of conduct for unplanned sea encounters, days after insisting Washington would continue freedom of navigation patrols to highlight its stance against "illegitimate maritime claims".
There is an ongoing risk around Asia's flashpoints of an incident such as this escalating into a larger crisis
"There is an ongoing risk around Asia's flashpoints of an incident such as this escalating into a larger crisis," said Brendan Taylor, an associate professor of strategic studies at Australian National University in Canberra. "Particularly if an actual collision were to occur – as happened in April 2001 when a US surveillance plane collided with a Chinese fighter over the South China Sea."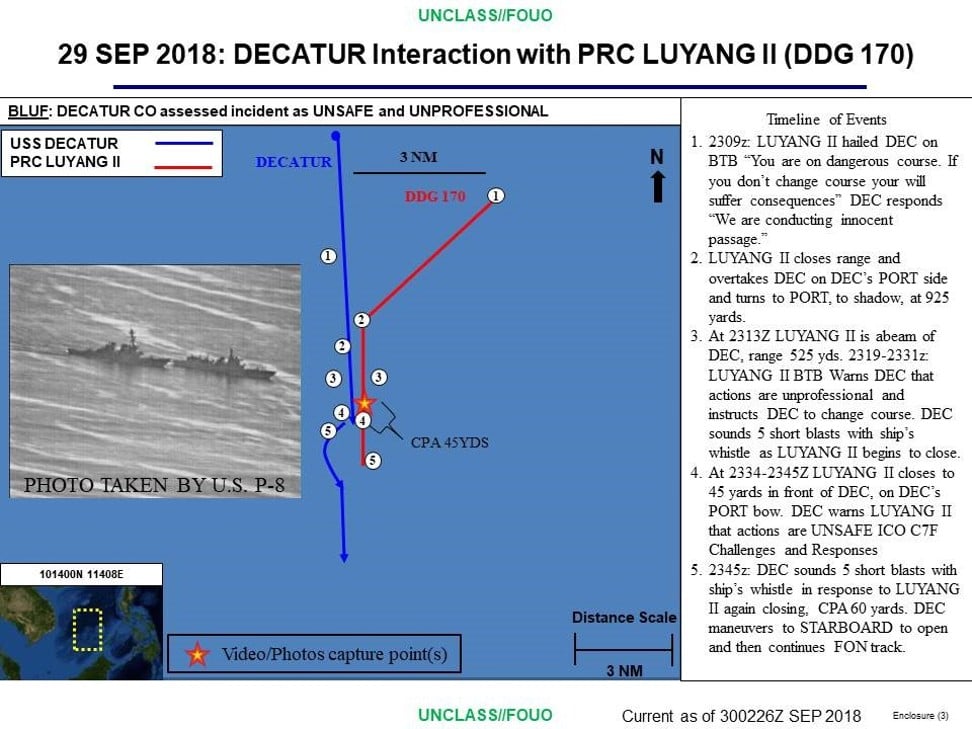 Li Jie, a Beijing-based naval expert, said the September incident has also shown the US is becoming more directly engaged in confrontation with China in the South China Sea as Beijing improves relations with claimant countries such as the Philippines.
"No claimant country is willing to be in the front line now and the US has to engage directly [with China]," he said.
Li said there are likely to be more cases in the future of the US navy sailing within 12 nautical miles of China-claimed features in the South China Sea, but China will need to defend what it deems to be sovereign territory by warning off the US ships.