China and India must not allow outside powers to "play them off" against each other as anxieties rise in other countries over Beijing's rapid gains in economic and strategic influence, an Indian senior ex-diplomat said.
Equally the onus is on China to assure "everybody on its street" it poses no threat to the current world order, former Indian foreign secretary S. Jaishankar told the South China Morning Post.
"In many ways, the rise of China is good for India," said Jaishankar, who served as New Delhi's envoy in Beijing from 2009-13. "It is motivational, and it has changed the balance between the West and non-West."
The former diplomat, now president of global corporate affairs at the Indian conglomerate Tata Sons, spoke to the Post on the sidelines of the Bloomberg New Economy Forum in Singapore.
"We used to have G7 meetings where India and China would be brought in for one session," he said. "Absurd. Today there's a proper G20. The space China has created and India has created have been helpful to each other."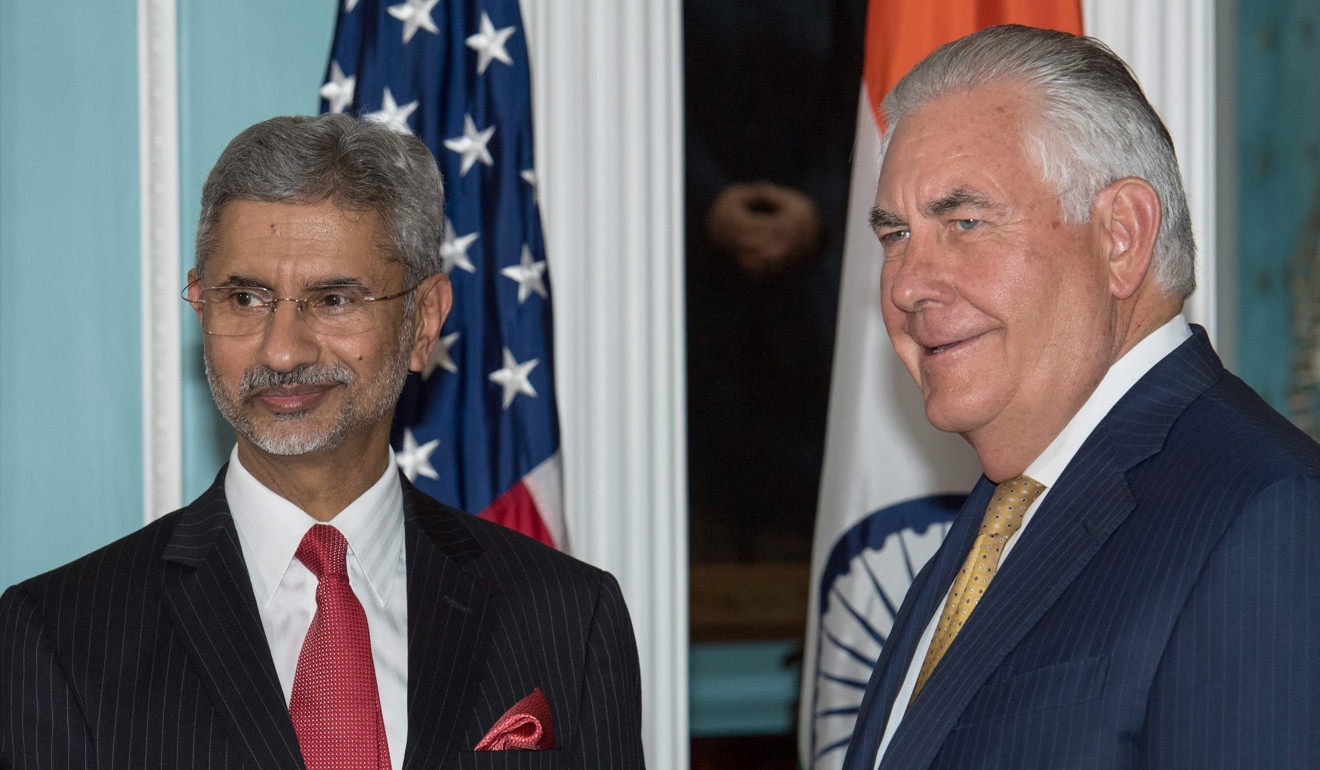 But in the current geopolitical climate, where the West is "focusing a lot on China", Beijing must take the initiative to show its intentions are benign, Jaishankar said.
"The Western narrative, particularly the American narrative … focuses a lot on China, on China's trade practices, on China's technology practices, on China's intellectual property rights practices," he said.
"There has been a rebalancing, and they [the West] to some extent see a loss of relative power in this rebalancing and so you get a very seamless narrative between your complaints of unfair trade IPR violations and you take it all the way into [Western countries embracing] economic nationalism.
"To some degree, when you suddenly become very powerful, it is important you reassure everybody on your street."
As for India, Jaishankar warned against viewing China exclusively through the lens of "India versus China".
There has been a rebalancing, and they [the West] to some extent see a loss of relative power
"I don't think we should allow ourselves to be played off [against] each other," he said. "Then other people benefit."
Asked about the "quad" of democracies – the US, India, Japan and Australia – emerging as a potential maritime alliance against China, Jaishankar said "people are making so much of it".
After an informal meeting of the grouping last November, Beijing warned regional cooperation "should not be politicised or exclusionary".
There are expectations among some observers that the four-nation group will soon establish a joint development financing scheme to rival Beijing's "Belt and Road Initiative".
David Bohigian, the executive vice-president of the US development financing body Overseas Private Investment Corporation, told the Post and other regional news outlets in a phone briefing on Tuesday that Vice-President Mike Pence will present details of US efforts in the sector next week, when he attends summits in Singapore and Papua New Guinea.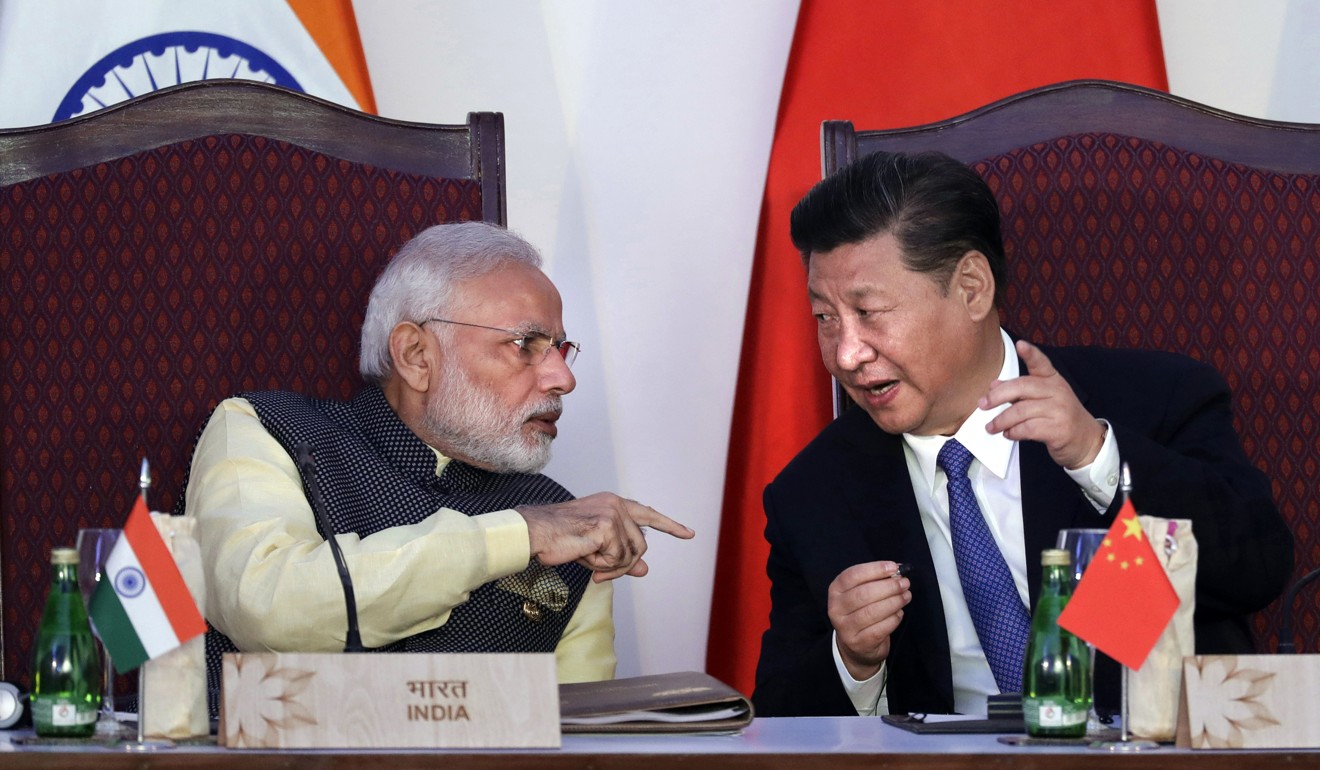 "What has happened with quad is a bunch of countries who share concerns about maritime security and terrorism … and a set of issues, they said, 'OK, we will sit and discuss'," Jaishankar said. "I think we have to keep this in proportion. It suits people in the West to over-project it and I don't think it is in the interest of China to overreact."
Jaishankar hopes Indian foreign policy watchers do not "overthink" – that extends to the current political shifts in South Asia. Recent political changes in Sri Lanka and Maldives have been linked to the purported geostrategic tussle in the region between India, the traditional South Asian power, and China.
Sri Lanka is in the midst of a constitutional crisis after President Maithripala Sirisena sacked the veteran politician Ranil Wickremesinghe as prime minister and in his place appointed the controversial former president, Mahinda Rajapaksa.
I don't think we should allow ourselves to played off [against] each other. Then other people benefit
Wickremesinghe claims the sacking is unlawful and has refused to vacate the prime minister's official residence. Some observers have said Rajapaksa's return may be a setback for India because of his pro-Beijing stance.
In the Maldives, the opposite trend appears to be in effect after elections in September. The strongman president Abdulla Yameen, known for his pro-China stance, was dealt a shock defeat.
His successor, Ibrahim Mohamed Solih, appears more politically aligned with New Delhi.
Asked about the situation in both countries, Jaishankar said: "I think sometimes people overdraw conclusions. Change happens in Country X and people say: 'Oh my god, what does Country Y think?'
"The fact is Country X has its own politics. One country cannot put its politics on hold because of other people's concerns. I am not saying that political choices do not have strategic implications. But I will also say politics will be politics."