Malaysia
Get more with myNEWS
A personalised news feed of stories that matter to you
Learn more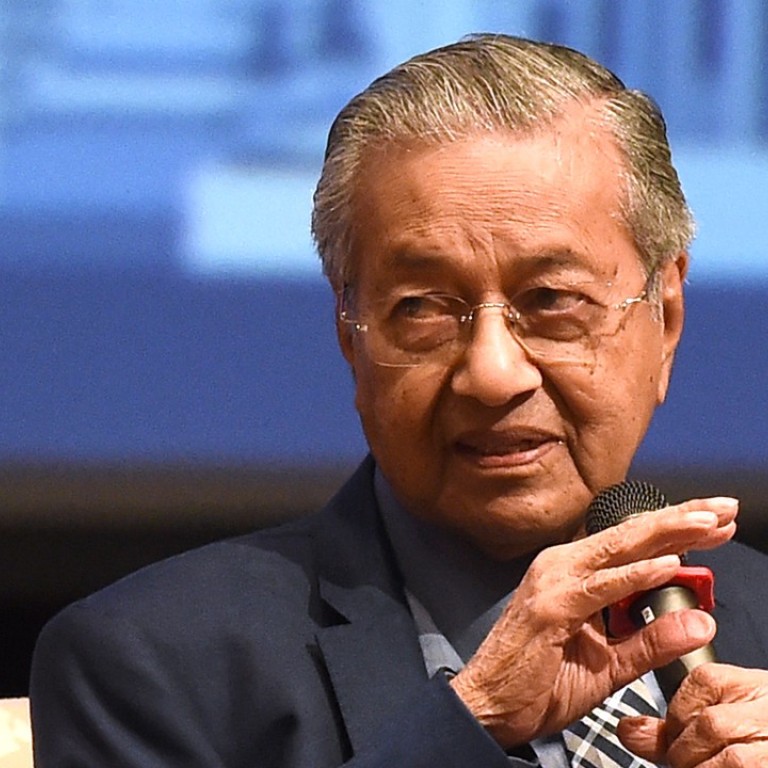 Asean's torn over China-US struggle. Will Mahathir lead the way?
Asean's confusion only adds to its long-mocked reputation for dithering and division
But the return of a spritely 93-year-old Malaysian iconoclast to its summit in Singapore should help to liven things up
YOU COULD BE forgiven for stifling a yawn over the upcoming summit of the Association of Southeast Asian Nations (
Asean
) in Singapore.
After all, the twice-yearly meeting of the 10 nations has a long track record of being a placid affair.
Unlike occasionally calamitous European Union summits, Asean meetings are devoid of fireworks because of the bloc's unique "Asean Way" policy – which compels countries to engage in a non-conflictual and polite manner even if they have fundamental differences.
So, no drama then? Enter
Mahathir Mohamad
, the 93-year-old Malaysian prime minister once described as the "quintessential iconoclast of world politics".
The
Singapore
meeting starting Monday – the second Asean summit this year – will be Mahathir's first since he stunned Asia by defeating his protégé Najib Razak in May elections to reoccupy the political hot seat he held from 1981 to 2003.
Diplomatic observers are hoping the firebrand nonagenarian, a self-professed regionalist, will inject some vigour into the bloc.
For years it has been mocked for its languid state as national leaders focused on problems at home rather than regional integration.
And with Asean nations facing rising pressure to take sides in the escalating US-China rivalry, some insiders in the grouping are hoping for lessons from the elder statesman on how to balance the two powers without being dragged into their respective orbits.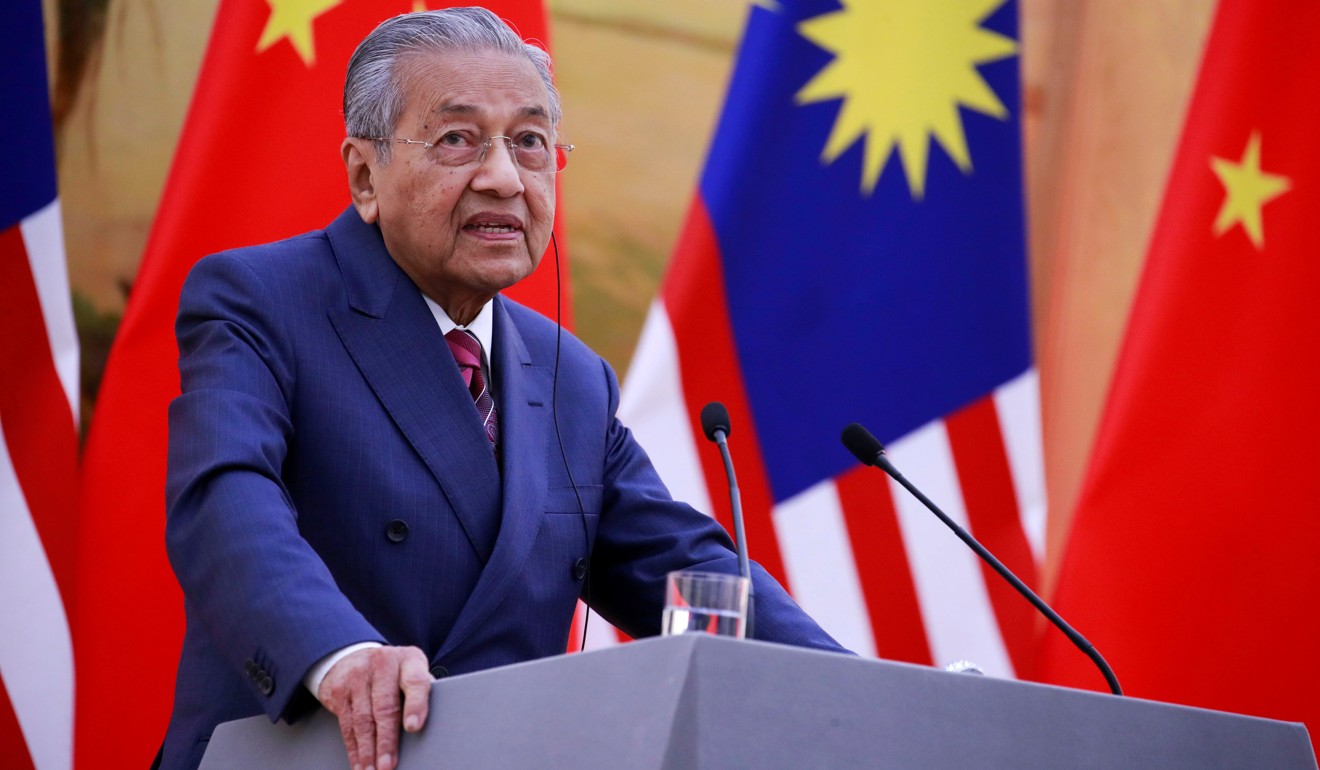 Mahathir, who cancelled controversial, multibillion-dollar Chinese-linked infrastructure deals signed by Najib soon after the May polls, has said one of his top foreign policy goals is to restore the country's neutral stance which he originally institutionalised.
He said Najib, in power for nine years, had erred by bringing the country too close to China.
There is hope that he will bring a similar message to Asean.
Speaking in
Japan
this week, Mahathir offered hints that he would, telling an audience of investors that the bloc had been navel gazing too much and needed to refocus on regional cooperation.
His vigorous courting of Japan, after three quick fire trips there within his first six months in office, has also sparked speculation that he will push for the Asian power to play a bigger role within Asean.
"My understanding is that many in the region are looking forward to Dr Mahathir's leadership in pushing Asean to be more assertive," said Abdul Majid Khan, a former Malaysian ambassador to China, in an interview.
Analysts by and large agree that Mahathir will have an outsize voice next week by virtue of his experience and seniority.
"He has handled relationships with all the big powers and gone through the ups and downs in the region," said Ngeow Chow Bing from the University of Malaya's Institute of China Studies.
"So there is perhaps a level of deference and respect from other Asean leaders towards him."
A generational gap with his counterparts, however, could prove a stumbling block in furthering his regionalist agenda.
During his first turn as prime minister, Mahathir lobbied hard for the expansion of Asean, which was formed in 1967 by five original members: Indonesia, Philippines, Malaysia, Singapore and Thailand. Brunei and Vietnam were the next to join.
Myanmar and Laos were admitted in 1997 when Mahathir-led Malaysia was holding the rotating chairmanship of the grouping.
He also pushed for Cambodia to join at the same time, but the country's admission was pushed to 1999 because of its internal political turmoil at the time.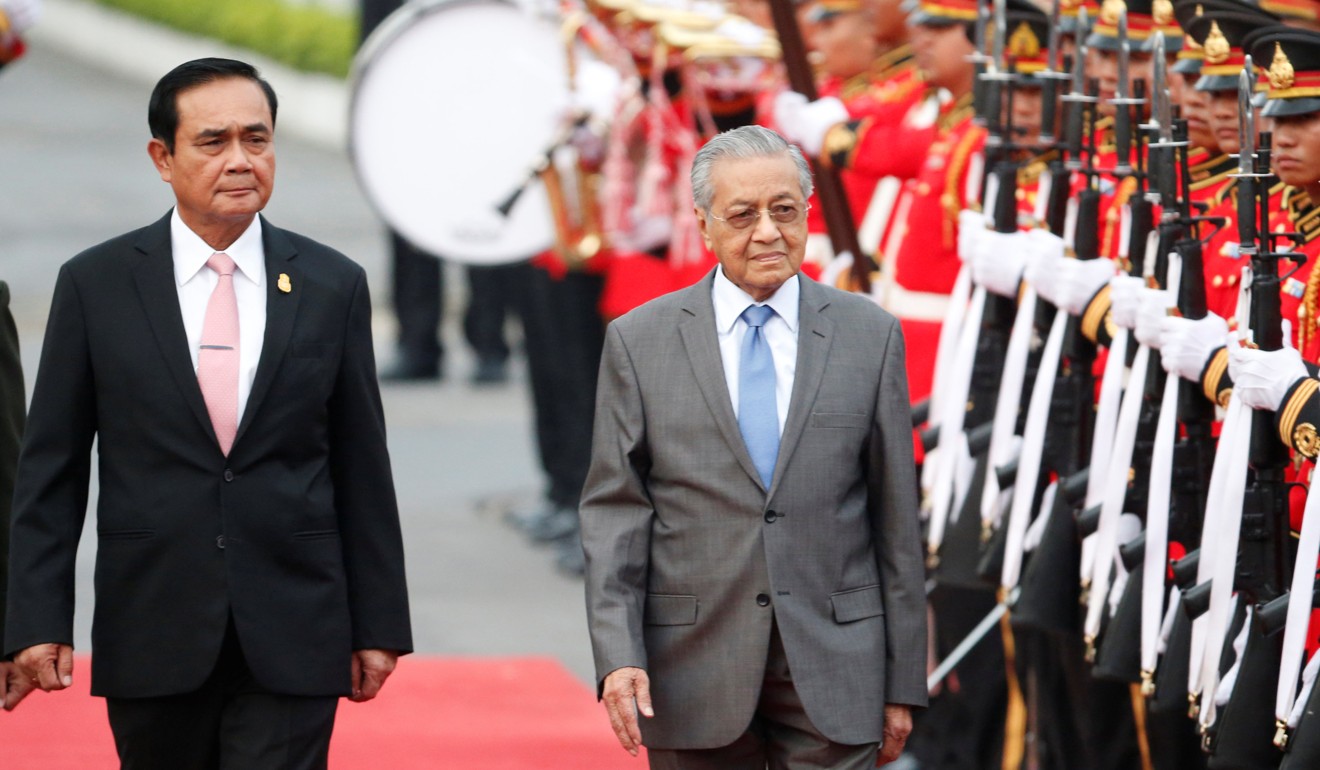 At the behest of the Malaysian leader, the bloc in the early 2000s launched the Initiative for Asean Integration, the precursor to the formation of a single economic bloc – the Asean economic community – in 2015.
Ngeow and others say they are sceptical present-day Asean leaders are as committed to regional economic integration.
The average age of Asean's 10 leaders is 72.
The bloc's second-oldest leader, Laos' Bounnhang Vorachith, is 80.
"Today's generation of Asean leaders are very different and have a world view quite different from that of Mahathir's," he said. "Their commitment to Asean, while rhetorically still strong, may not be as strong in their hearts as Mahathir's generation of leadership which included [Indonesia's] Suharto and [Singapore's] Lee Kuan Yew."
Shahriman Lockman, a senior analyst with Kuala Lumpur's Institute of Strategic and International Studies, suggested Asean's entrenched problems may be insurmountable even for Mahathir.
"Asean is too much of a lumbering, ineffectual organisation that not even Mahathir can do much for it to change course," said Shahriman.
"As long as key countries like Indonesia are inward looking and unwilling to play more than a back seat role in Asean, there is little that Mahathir can do."
But even if the Asean leaders are less than enthusiastic about Mahathir's vision for enhanced regionalism, they are likely to be all ears on his views about China – the region's biggest trading partner.
His China strategy in recent months is being viewed by some in the region as a model of how smaller countries should deal with a more assertive Beijing.
Despite his post-election move to cancel some US$23 billion worth of Chinese-backed infrastructure projects, ties have remained stable, to the surprise of some observers.
Mahathir's conscientious effort to "give face" to Beijing – he visited the Chinese capital months after his victory and has insisted he cancelled the deals for purely economic reasons – is viewed as the key reason for the lack of a blip in relations.
He has also managed to voice his opposition to China's militarisation of the disputed
South China Sea
without incurring retaliation from Beijing.
Mahathir's position on the sea dispute is that all warships, whether Chinese, American or Southeast Asian, should stay out of the disputed waters.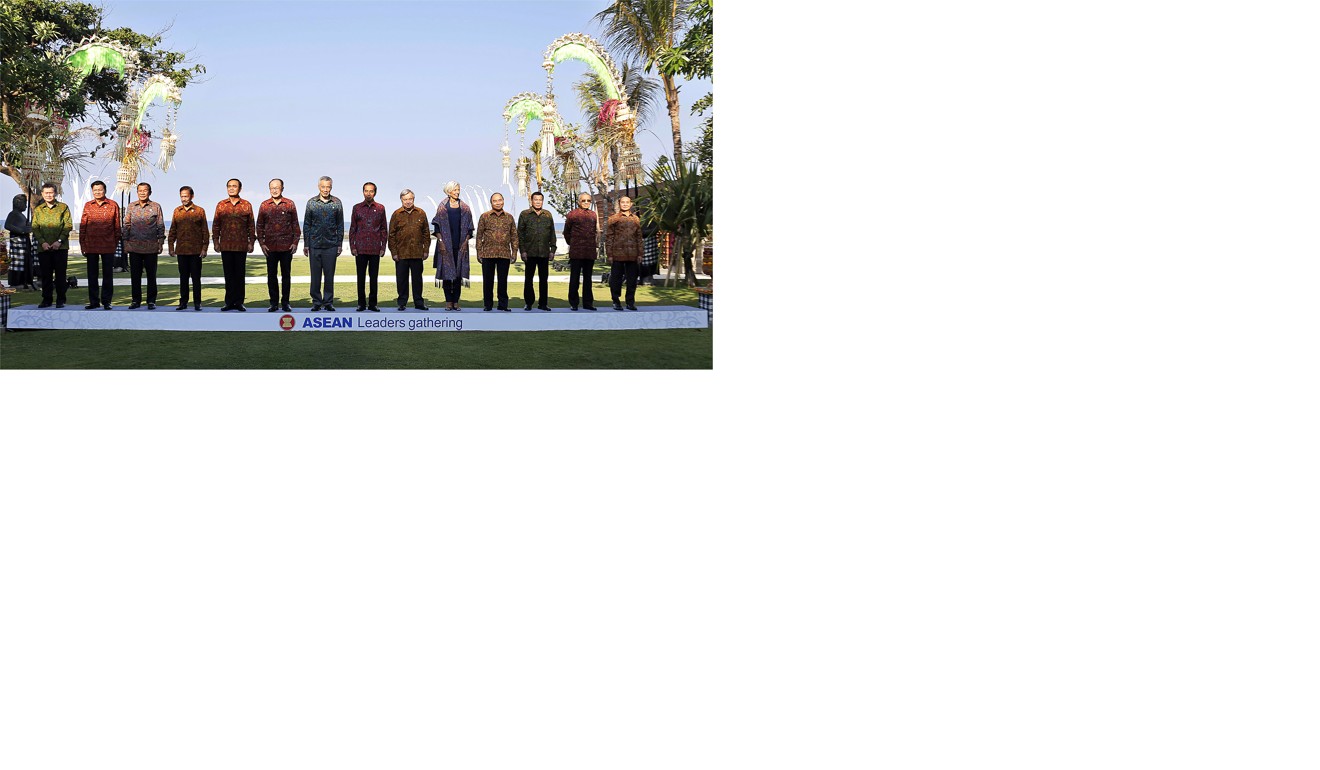 Denison Jayasooria, recently appointed by Malaysia's Foreign Minister Saifuddin Abdullah to an advisory panel on international affairs, told This Week in Asia the prime minister could serve as an "inspiration" for regional countries on how to deal with China.
While Mahathir's ability to influence the actions of other countries in Southeast Asia is limited, he could "foster and enhance joint collaboration in slowing down the Chinese advance in the region," said Jayasooria, a professor at the National University of Malaysia.
"Mahathir is also very pragmatic and will not fully alienate both China and the US, as some of the member states are very aligned to either China or the US."
Malaysia will not steer any member state in ASEAN towards the US or China, for each power takes in about 15 per cent of the country's exports, pointed out Institute of Malaysian and International Studies researcher Andrew Kam.
And with China's
Belt and Road Initiative
already "more effective" than various Asean-linked connectivity initiatives, it would be foolhardy to urge regional countries to distance themselves from China.
One Mahathir exhortation that analysts emphatically say is likely to fall on deaf ears at the Asean summit is his call for the revival of the East Asian Economic Caucus (EAEC) – sometimes referred to as the "caucus without Caucasians".
He first mooted the idea in the 1990s, citing a need for a regional body that excluded the West and Australia. Observers at the time said Mahathir's staunch anti-West stance – some described it as outright racism – underpinned the idea.
Regional players panned the proposal, saying there was no need for such an organisation.
Asean currently holds talks with East Asian countries through the Asean Plus Three Framework (Japan, South Korea and China). A broader dialogue platform is the East Asia Summit, which includes the US, Russia, India, Australia, New Zealand and the three non-member countries in Asean Plus Three.
Both groups will convene next week in Singapore.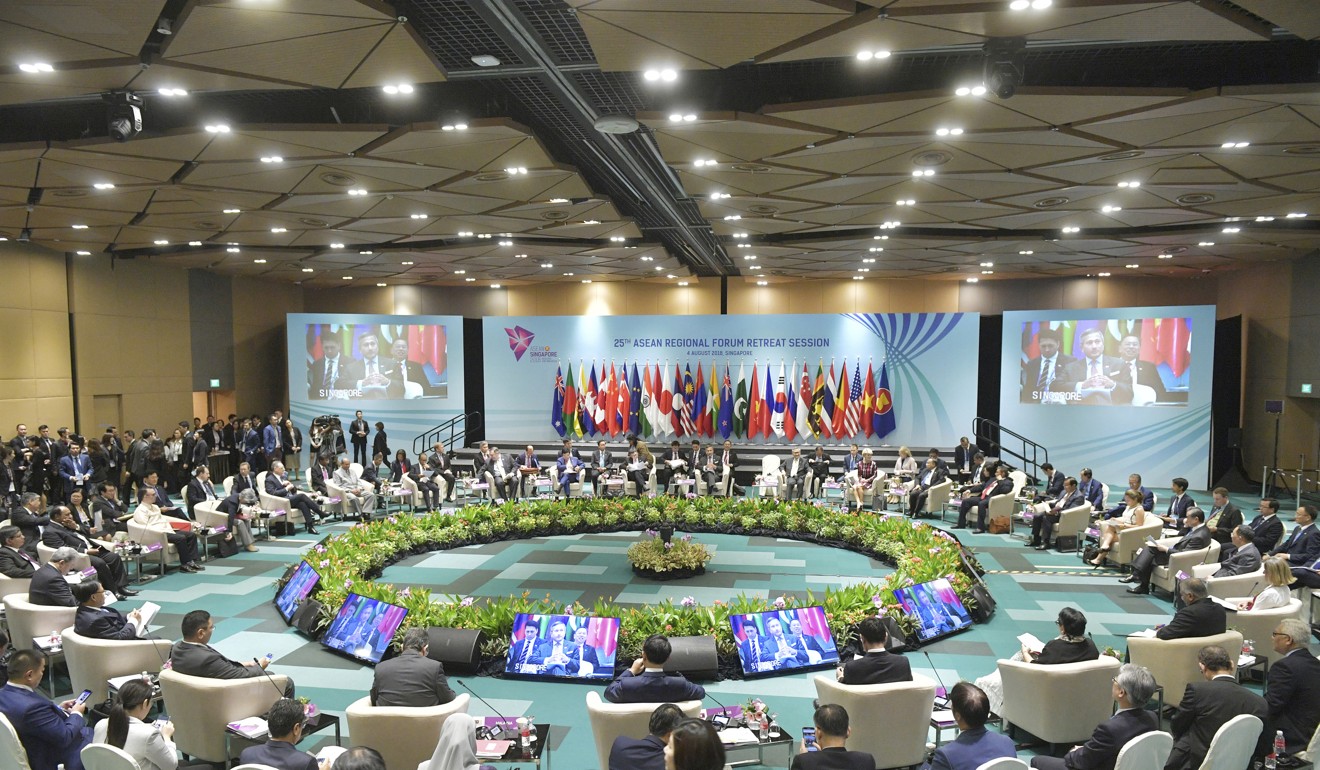 "Perhaps only China, Malaysia, and some other smaller countries will have an interest in supporting EAEC, so it is not likely to proceed much further," said Ngeow. "Japan was not supportive when Mahathir first raised it and is very unlikely to be supportive today as well, much to the disappointment of Mahathir."
Regardless, hopes are high that the listless bloc will be spurred to action by one of its oldest, most ardent proponents. For his part, Mahathir appears to hold out hope for a more effective organisation.
Asked about Asean in October, the Malaysian leader said: "I am not disappointed [about Asean], but it's been 15 years since I have been away, and they still don't integrate well." ■