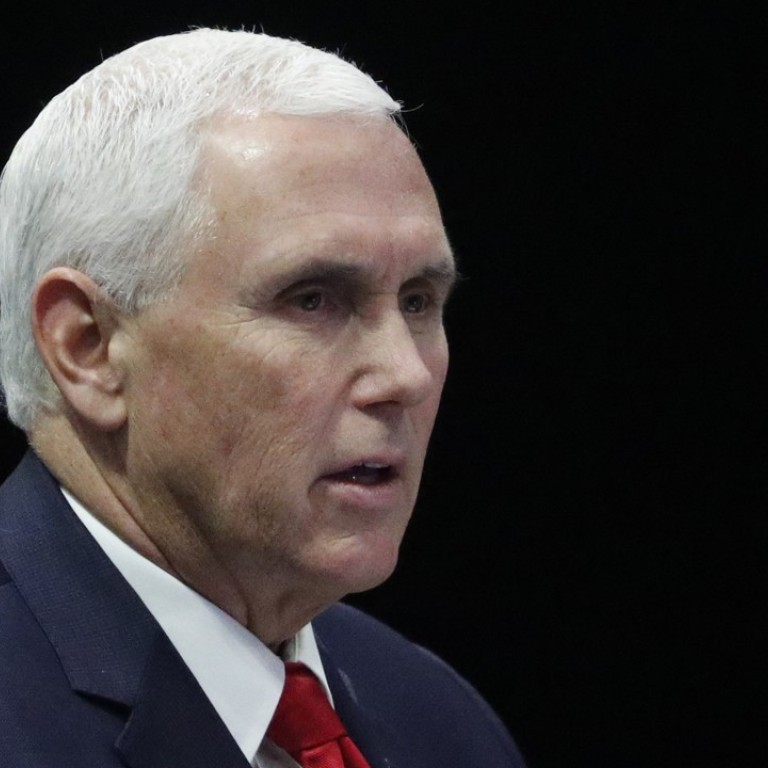 Mike Pence to unveil rival to 'dangerous' Belt and Road Initiative at Apec summit
The US vice-president is set to announce the clearest outline yet of Washington's plans to counter Beijing's trillion dollar Belt and Road Initiative
US Vice-President Mike Pence, set to deliver a major speech on America's Indo-Pacific strategy at an economic summit in Papua New Guinea this weekend, will flesh out in the most concrete terms yet Washington's plans to counter Beijing's trillion dollar
Belt and Road Initiative
, a senior US official has said.
Briefing regional journalists midway through the vice-president's weeklong Asia tour late on Wednesday, the senior administration official said the US plan would stand in contrast to the "dangerous debt diplomacy China has been engaging in in the region".
Unveiled in 2013, China's Belt and Road Initiative seeks to enhance infrastructure links between Asia's biggest economy and the Eurasian land mass through new bridges, ports, railways and motorways largely financed and constructed by Chinese state-linked firms.
But Beijing has increasingly found itself vigorously having to deny accusations that it is using the scheme to saddle poor nations with unsustainable debt to create client states.
Some countries this year moved to cancel or amend contracts because the projects were found to be too expensive or unnecessary.
The US official said Pence's speech in Port Moresby on Saturday will promote a "private-sector driven model" and outline how "US companies really provide jobs and come to the region and deliver prosperity to the region".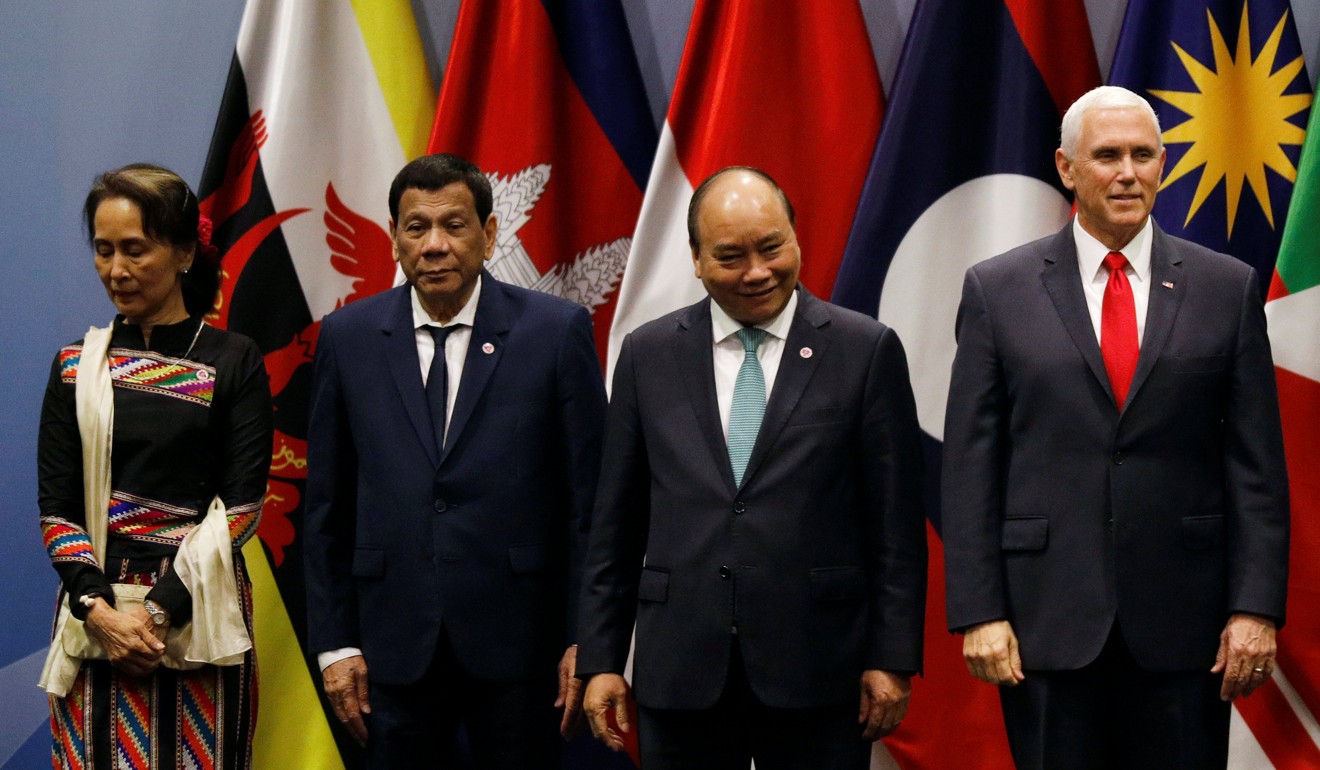 He said: "That will stand in sharp contrast to the dangerous debt diplomacy that China has been engaging in in the region that has led some countries from Sri Lanka to Maldives, Malaysia, to have some serious debt problems from accepting loans that are not transparent."
Pence's address to a business forum ahead of Sunday's Asia-Pacific Economic Cooperation (Apec) Summit will cap an intense week of diplomatic engagement in Asia for the vice-president.
Deputising for President Donald Trump, Pence has used the trip to tell Washington's allies in the region that it remains a priority despite the administration's protectionist "America First" policy.
The emphasis on infrastructure financing, meanwhile, comes days after Washington, Australia and Japan formally announced plans to collaborate on funding infrastructure projects in the Asia-Pacific after striking a deal earlier in the year. In a separate announcement, Pence and Japanese Prime Minister Shinzo Abe said on Tuesday they had agreed to work together to provide up to US$70 billion for infrastructure in the region.
All three countries – members of the so-called quadrilateral of democracies in Asia which includes India – have shaken up their regional infrastructure financing programmes as the Belt and Road Initiative grows in stature.
Australia last week announced a US$1.4 billion infrastructure financing facility for the Pacific, offering grants and long-term loans for investments in telecommunications, energy, transport and water infrastructure.
The US recently revamped its decades-old Overseas Private Investment Corporation – giving the overseas financing agency more bite, capital and the ability to take on equity stakes in projects it finances around the world.
Washington has said that while its efforts may not match the sheer scale of Chinese state-linked infrastructure financing programmes, they will create a "halo effect" for projects it is involved in – roping in financing from allied countries and the private sector.
The US says the key difference between its projects and the belt and road strategy is its stringent controls to make sure projects benefit local communities and are commercially viable.
In the briefing on Wednesday, the senior administration official said Pence's speech will offer more details on the trilateral collaboration.
This article appeared in the South China Morning Post print edition as: u.s. aims to counter belt and road