In November last year, the US Overseas Private Investment Corporation (OPIC) – America's little-known state-run development finance institution – was on the budgetary chopping block along with 61 other agencies President Donald Trump was hoping to eliminate.
But in a dramatic about-face, OPIC – soon to be renamed and armed with twice the funding – is set to be front and centre of US Vice-President Mike Pence's highly anticipated keynote speech on Saturday at the Asia-Pacific Economic Cooperation (Apec) summit in Papua New Guinea.
Going by Washington's efforts to tee up the address in recent weeks, Pence is poised to describe OPIC as a key plank of American efforts to counter China's trillion-dollar overseas infrastructure building spree, commonly known as the Belt and Road Initiative.
Pence's speech will delve into America's plan for a "free and open Indo-Pacific strategy", a phrase geopolitical observers say is a euphemism for a policy of containing China.
Briefings from US officials and an op-ed by the vice-president himself in The Washington Post last weekend all suggest development financing will dominate Pence's Apec speech.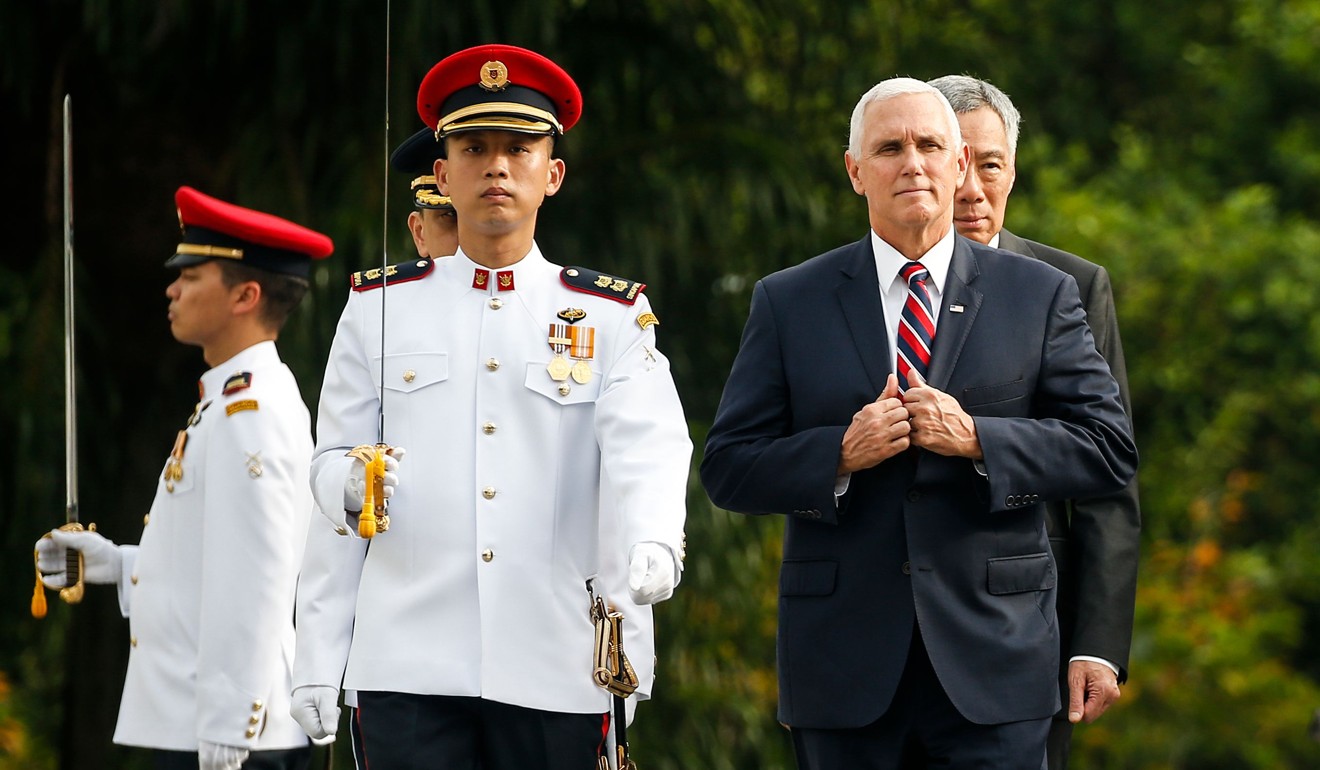 OPIC's revival from near elimination has much to do with the Better Utilisation of Investments Leading to Development (Build) Act, which was passed by Congress in October.
Our nation is committed to helping the region build world-class ports and airports, roads and railways and pipelines and data lines
The institution now has an exposure cap of US$60 billion, up from the previous US$30 billion, and can take on equity in the projects that it funds – just as Chinese state-linked development funds have tended to do.
The new legislation has also loosened a previous requirement for US companies to be involved in overseas development projects that the government finances.
While its budget is nowhere near China's purported US$1 trillion war chest, OPIC – or the US International Development Financing Corporation as it will be called in future – says it will bring an American "halo effect" to the projects with which it is involved.
This, in turn, will attract a blend of financing from allied nations and the private sector, it says.
A senior US administration official told regional journalists this week that Pence would outline how the revamped agency's plans would stand in stark contrast to Beijing's "dangerous" belt and road.
Another official, OPIC's executive vice-president David Bohigian, said that Pence's Apec speech would outline "more of a vision of what can happen under the Build Act".
In his op-ed, Pence wrote that ramped-up development financing would be a key plank of his country's Indo-Pacific strategy.
"Our nation is committed to helping the region build world-class ports and airports, roads and railways and pipelines and data lines," the US vice-president wrote, before adding: "We will only support projects that produce tangible benefits for the host country as well as our own."
If that was not enough to signal US intentions, a bipartisan commission submitted a report to Congress on Wednesday – just days before Pence's speech – asking the legislature to set up a new agency to counter the belt and road.
The report outlined concerns that have been swirling among China hawks in Washington since the inception of the Chinese initiative in 2013, but have only recently caught fire within the foreign policy establishment: that Beijing is using development financing as a means to ensnare poor regional countries in unsustainable debt so that they will later become client states.
China has vigorously denied these accusations.
The report told Congress a US equivalent of the belt and road was necessary to counter China using its programme as a means of exporting a "model of authoritarian governance".
It said the US effort should focus on three areas: digital connectivity, infrastructure and energy access.
That matched what OPIC said this week about the projects it hopes to undertake alongside its counterpart agencies from Japan and Australia.
The three countries sealed a memorandum of understanding on development financing cooperation on Monday, during Pence's whistle-stop visit to Tokyo.
He was in Singapore for a summit with Southeast Asian leaders until Friday, when he flew to Cairns, Australia – his base during the two-day Apec summit in impoverished Papua New Guinea.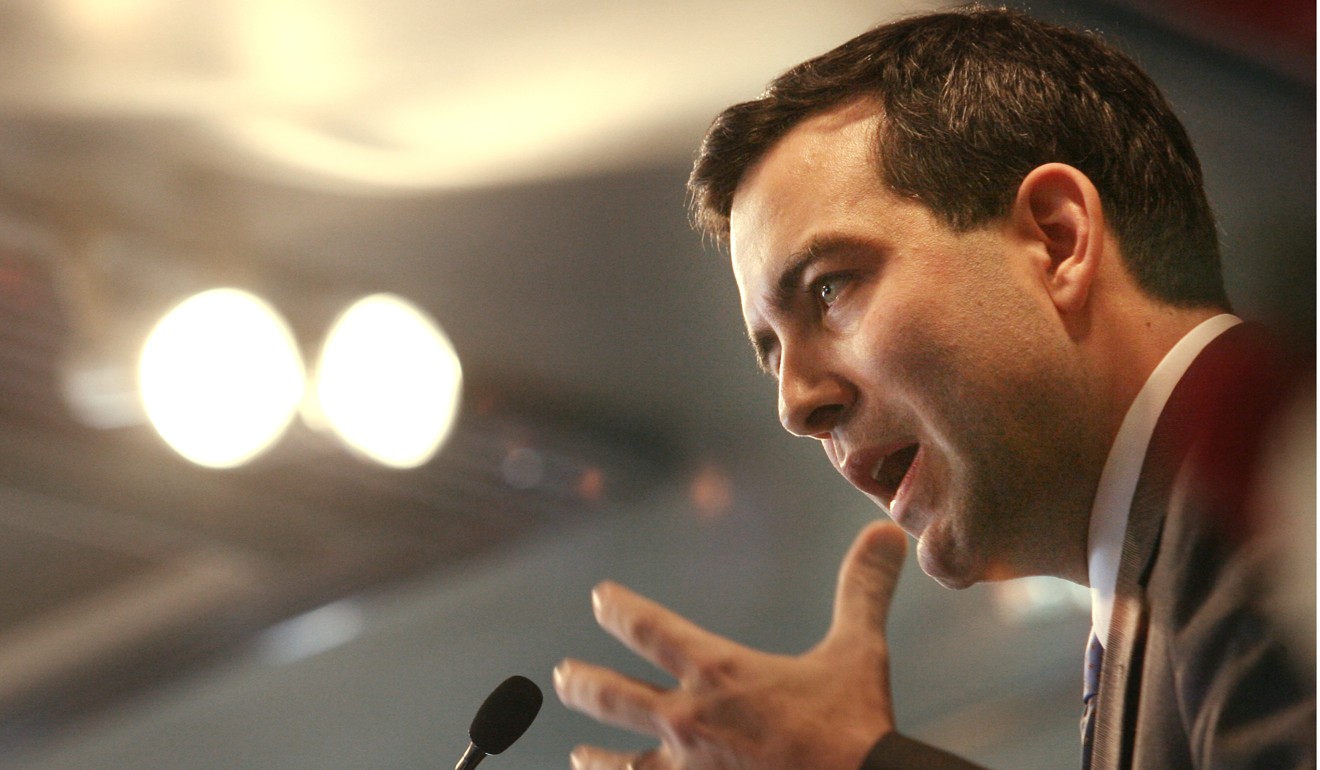 Observers are hoping that Pence's comments will include concrete details on how the US plans to counter a Chinese initiative that has entrenched itself in the region. Bohigian, the OPIC official, offered some hints.
He said that the US effort would be "focusing on the contrast between state-directed versus the ability of the US private sector and the US government to provide a halo effect for countries and projects that are able to lift up opportunity [for] societies."
Referring to Sri Lanka, one of several countries now heavily indebted to China after taking loans for belt and road projects, he said: "The contrast that you'll see in our projects versus some of the white elephants that were noted earlier is an important distinction between demand-led, business-led capitalism versus state-directed enterprises."
There is no indication yet how China will respond to Pence's speech.
Asked about the US bipartisan commission's call for a US version of the belt and road, Chinese foreign ministry spokeswoman Hua Chunying said on Thursday she had not seen the report.
But she said that "if the US is willing to invest more to help other countries enhance infrastructure building and improve livelihood, we welcome that."
"We hope that the motives of the US are pure and that the US can make more substantial financial contributions and take more concrete steps to achieve good results," she added.
Pence is expected to speak at 11.50am Papua New Guinea time. Chinese President Xi Jinping will deliver an address ahead of the US vice-president, at 11.10am.