Relatively balmy ties between Malaysia and Singapore on Tuesday took a turn for the worse as the two neighbours bristled at each other for purportedly violating each other's air and sea boundaries, rekindling memories of now-resolved disputes over similar issues decades earlier.
The development was the first major low point in the bilateral relationship since the May election in which former prime minister Najib Razak, often viewed as friendly to Singapore, was ousted.
His successor, 93-year-old Mahathir Mohamad, who is serving a second stint as premier, is perceived by foreign policy observers on both sides as being hawkish towards the Lion City.
One Malaysian analyst told This Week in Asia the veteran politician might be using Singapore as an external bogeyman as domestic pressure intensifies for his new government.
Tuesday's salvo of accusation and counter-accusation was kicked off by Malaysia's Transport Minister Anthony Loke, as he told parliament in the morning that the government was angered by Singapore's unilateral decision to broadcast a new radar system in its secondary civilian airport.
The Instrument Landing System would require planes landing at Selatar Airport to make their approach over the southern Malaysian state of Johor – inconveniencing residents and jeopardising a seaport there.
Loke, responding to questions on the matter by lawmakers, said the action was a "violation of the principle of the sovereign rights of the country" and that Malaysia would lodge an official protest.
Singapore issued a swift rebuttal in the afternoon, claiming the new system would not alter the status quo, and that the change would not adversely affect Johor, as Loke claimed.
In a separate statement, the city state said it had lodged a "strong protest" with Mahathir's government over its decision to extend Johor port boundaries into Singaporean territorial waters.
Singapore's transport ministry said the action – gazetted by the Malaysian government on October 25 – "impinge[d] on Singapore's sovereignty".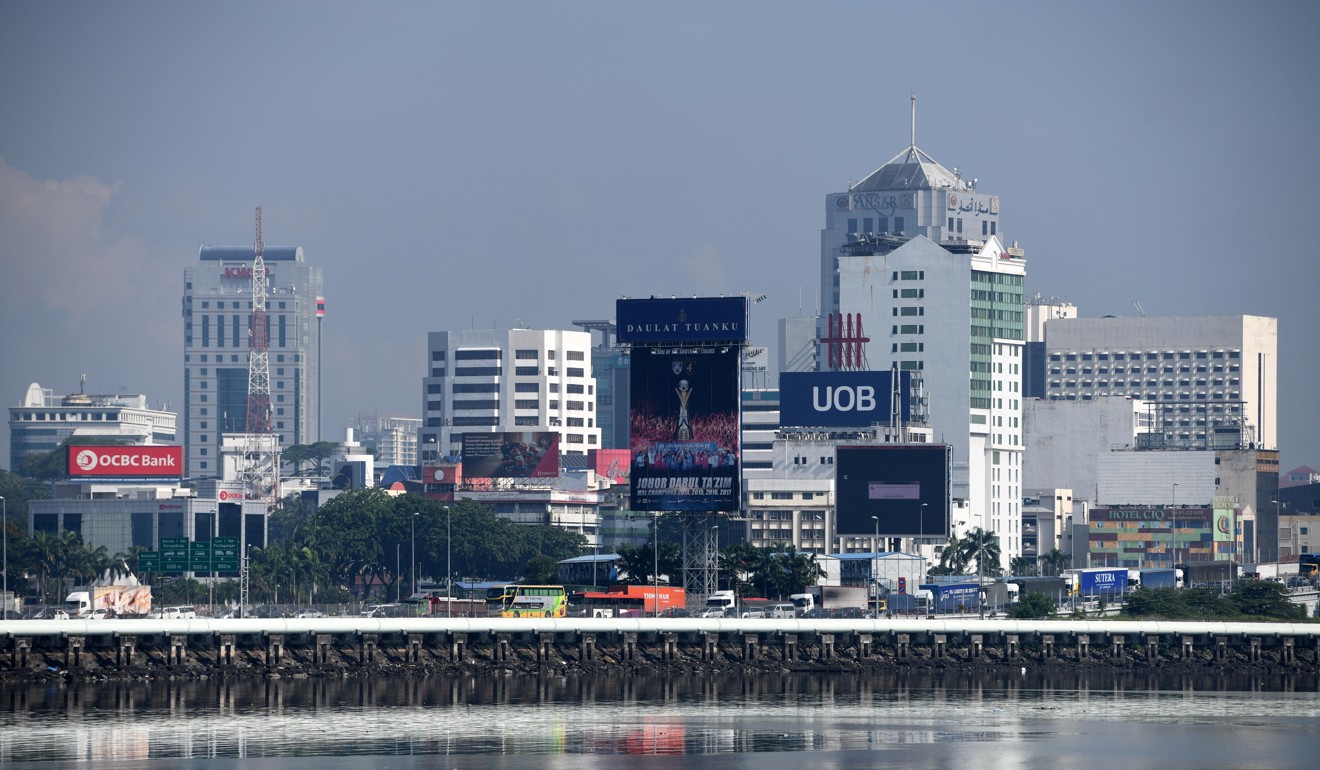 It said that over the past two weeks, vessels belonging to Malaysian enforcement agencies had "repeatedly intruded" into Singaporean waters.
The ministry warned that Singapore "will not hesitate to take firm action" against the intrusion, adding that the move by Malaysia was "unconducive to good bilateral relations, cause[s]confusion for the international shipping community, and lead[s] to increased navigational and safety risks for all parties".
There was no immediate response from Malaysia to the Singaporean accusations, but both Loke and Singapore's transport ministry said they hoped for an amicable resolution to their separate disputes.
Loke, outlining Malaysia's complaints over the airspace issue, meanwhile said his country was seeking to retake control of sections of Singaporean-controlled airspace – or flight information region – that were in Malaysian territory.
As part of agreements sanctioned by the International Civil Aviation Organisation (ICAO), air traffic controllers in Singapore, a major aviation hub measuring just 50km from west to east, manage sections of Malaysian and Indonesian airspace.
But Loke said the Mahathir government wanted to administer the airspace, and would gradually do so in a four-year window beginning next year.
The staged takeover was necessary to ensure a seamless transition in air traffic control arrangements, Loke said.
The minister added that Malaysia would not take a "confrontational stance" but neither would it compromise on "defending our sovereignty and airspace".
In its statement on the airspace matter, the Singaporean transport ministry took a similar tack.
"Sovereignty is a fundamental principle of international law. Singapore respects Malaysia's sovereignty. At the same time, international law is clear that cross-border airspace management is not incompatible with sovereignty," it said.
"With goodwill, a win-win outcome is possible. We will approach this recent development in the same spirit."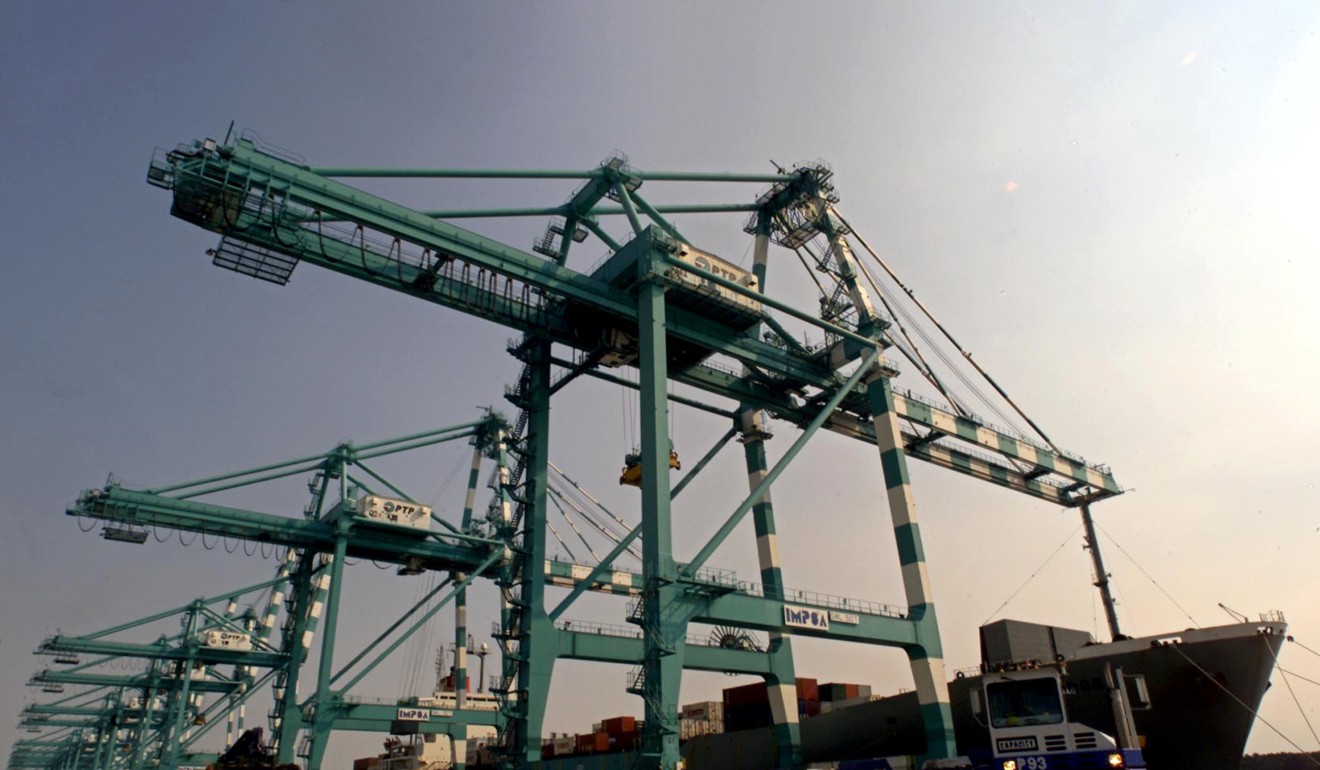 Awang Azman Awang Pawi, a political-science professor at the University of Malaya, said Tuesday's development had to be viewed in the context of Malaysia's easing euphoria over the Mahathir government.
While it enjoyed widespread support for toppling Najib's scandal-tainted administration, the ruling Pakatan Harapan coalition is now facing myriad pressures over issues from race tensions to its declaration that not all election promises may be fulfilled.
Azman said Mahathir had initially used concerns about excessive Chinese economic influence in the country "to raise the spirit of nationalism" in the first few months of his government.
But as ties with Beijing have since been smoothened, the issue of airspace sovereignty with Singapore may now fill that role, the professor said.
Mahathir's previous stint in power from 1981 to 2003 coincided with some of the most fraught episodes in the bilateral relationship between the two countries.
They quarrelled over air and sea boundaries during this period, with Mahathir in 1998 abruptly banning Singaporean military jets from Malaysian airspace over noise and air pollution concerns.
The neighbours also argued about maritime demarcations and the sovereignty of an outcrop which the world court subsequently ruled belonged to Singapore.
Ties smoothened during the tenures of Mahathir's immediate successor Abdullah Badawi and, later, Najib.
In Singapore for an official visit in November, Mahathir sought to calm nerves, describing the two countries – which had acrimoniously split in 1965 – as "twins".
"Malaysia and Singapore are like twins in a way, excepting that perhaps the elder twin is a little bit bigger than the younger twin, and a little bit older," Mahathir said.
"However, we have been able to live together. It is not often that we see countries come together and then separate but still work together and help each other."