While organised crime groups have successfully circumvented controls by innovating and changing the chemical structures of fentanyl, a top United Nations drugs expert hopes further regulating the drug in China will allow authorities to act faster.
Jeremy Douglas, regional representative for the UN Office on Drugs and Crime for Southeast Asia and the Pacific, said Beijing's decision to move to a generic control process, where any new fentanyl-related substances would be automatically controlled, would be a step forward.
"Basically what China will be doing now is to create a control process for the whole class of drugs … the intent is to accelerate control to ensure a faster reaction," he said.
Fentanyl – the most lethal category of opioids used in the United States – last year alone killed more than 29,000 people in the country, according to the US Centres for Disease Control. China has been blamed for what has been described as a public health crisis in America.
Beijing on Saturday announced it would reclassify fentanyl as a "controlled substance" following a meeting between US President Donald Trump and Chinese President Xi Jinping on the sidelines of the G20 summit in Buenos Aires, Argentina.
US authorities believe illicit fentanyl is being transported into the country in packages directly from China, or from China through Canada, and is also being smuggled across the border from Mexico.
Beijing has now "decided to schedule the entire category of fentanyl-type substances as controlled substances, and start the process of revising relevant laws and regulations", a statement from China's Foreign Ministry said.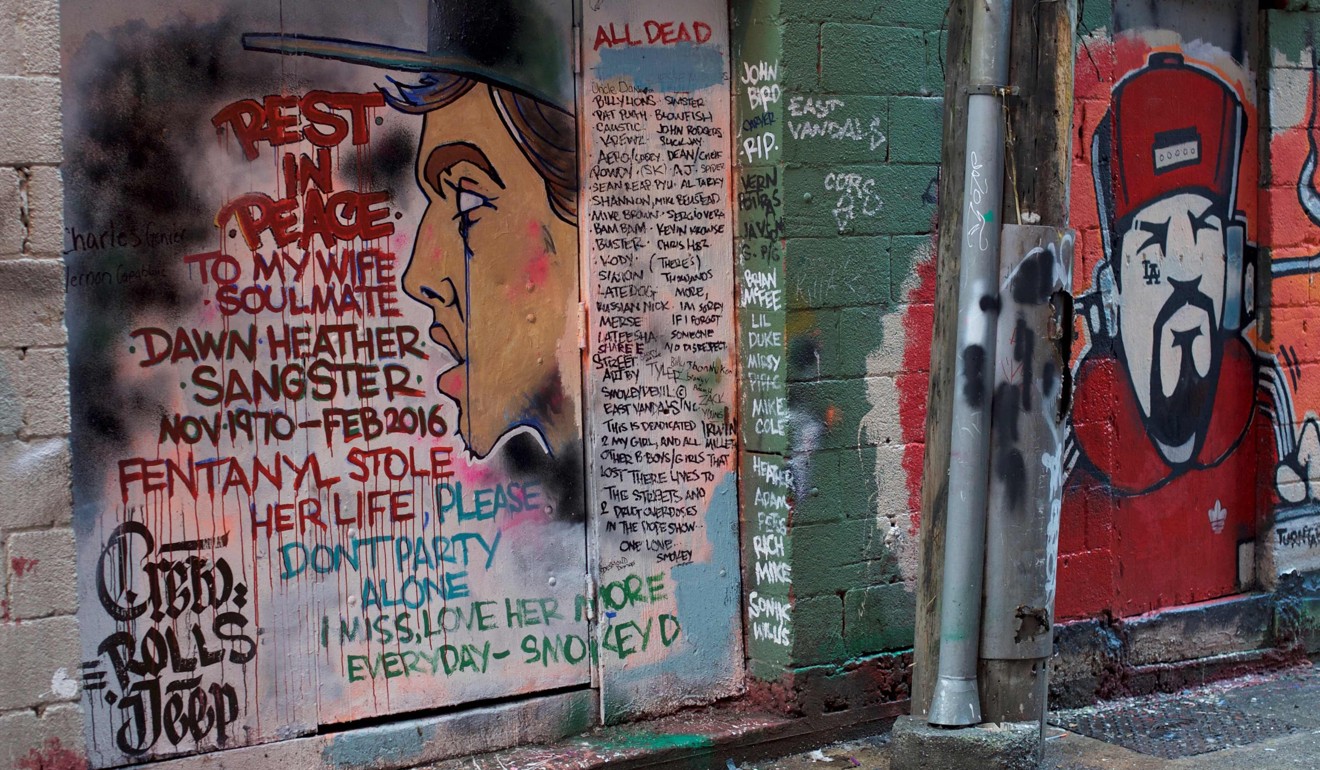 About two years ago, Washington and Beijing had agreed to work together to combat the flow of fentanyl and other related drugs. At the time, China listed about 25 types of fentanyl and analogues as well as two precursors used to make the drug.
But chemists have since created new variations that circumvent such controls. "Organised crime [groups] have gone around the list by changing a few molecules – they have innovated," Douglas said.
And while criminals are getting more creative, the authorities have fallen behind.
"Organised crime groups have effectively circumvented initial controls by … basically creating new yet-to-be-controlled versions," the UN expert said, referring to fentanyl as a "moving target".
Synthetic drugs like fentanyl can be made in labs anywhere as long as a talented chemist has access to the necessary precursor chemicals.
"They require a different response than traditional drugs – production is not geographically defined," Douglas noted.
Controls on fentanyl also have been complicated by the fact it is a legitimate pharmaceutical product, legally used as a painkiller and anaesthetic. However, "there is illicit production, and there are 'analogues', which are similar but [with] different variations, including some that are much more powerful," the expert said.
Fentanyl is a man-made opioid that can be 100 times more potent than morphine and 30 to 50 times stronger than heroin.
Douglas said international cooperation should be expanded given the increasingly transnational nature of criminal activities.
"And with the volumes of goods moving, alignment of trade and security measures would also help," he said.
"It is also very important that China and other countries in Asia start to share information on new emerging substances through the UN Office on Drugs and Crime early warning system. Rapid exchange of information can help us alert authorities and save lives."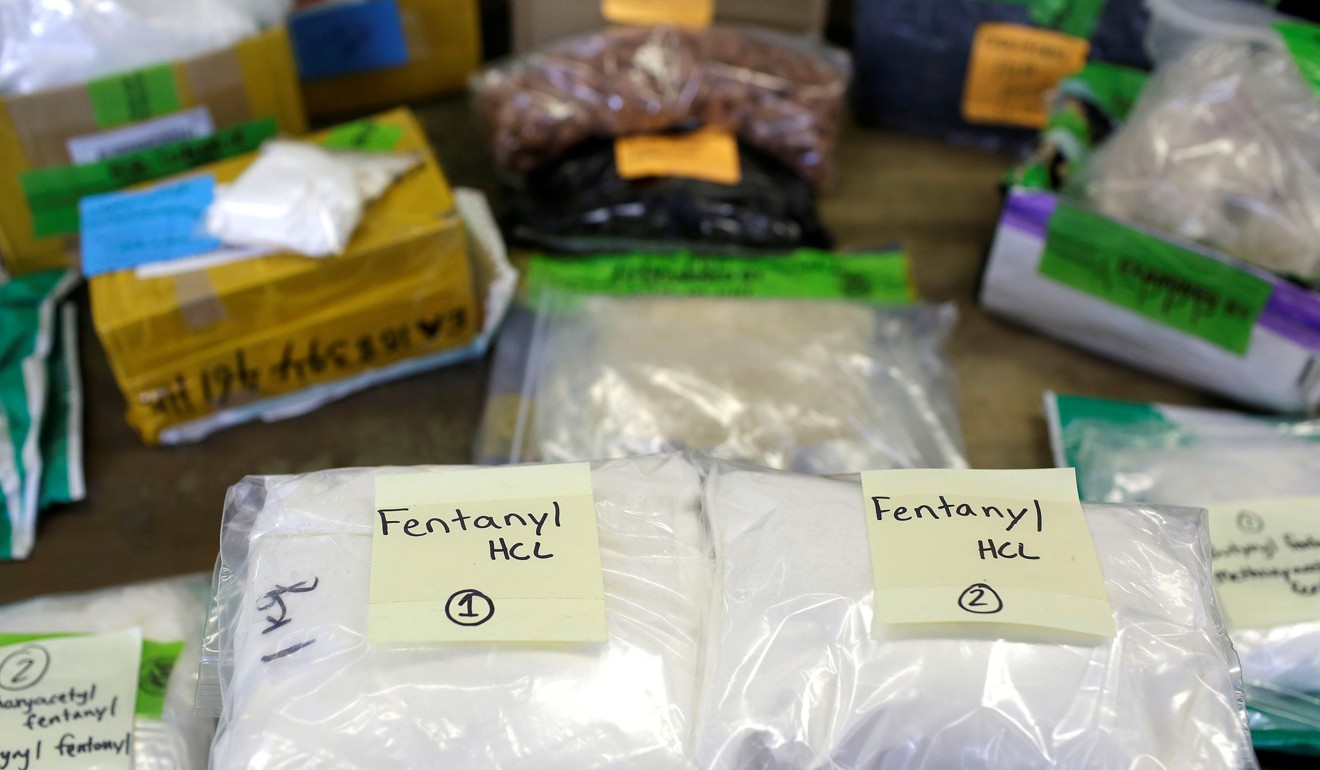 Asia is facing a synthetic drugs boom, with illicit fentanyl described by experts as an emerging threat. Evidence of fentanyl production or transit has been found in China, which has the largest industrial base in Asia, but also in India, Pakistan and Thailand.
Foreign markets, such as the US and Australia, have been hit hard by the synthetic opioid that has made its way into the heroin supply.
American authorities said clandestinely produced fentanyl – primarily in powder or counterfeit pill form – has been trafficked into the US mostly from China and Mexico.
"Large volumes of fentanyl are seized at the southwest border, although these seizures are typically low in purity, less than 10 per cent on average. Conversely, the smaller volumes seized after arriving in the mail directly from China can have purities over 90 per cent," a report released by the US Drug Enforcement Administration described.
Evan Ellis, research professor of Latin American studies at the Strategic Studies Institute of the US Army War College in Pennsylvania, had previously told This Week in Asia that Chinese and Mexican cartels were not just competing for the US market, but also complementing each other's businesses.
"Many of these networks started out as networks from Mexican cartels who had contacts in China, so they would import first the chemicals – in some cases the whole drugs," Ellis said. "But as the Chinese criminals have become more sophisticated, they also started developing options to work directly with clients in the US."
Trump has openly blamed China for his country's opioid crisis, but Ellis said America should also do its part.
"There is probably more that the Chinese government could do," he said. "But frankly, it's also a US responsibility to do everything possible to fight demand."