Within days of meeting Kim Jong-un at a historic summit in Singapore this year, US President Donald Trump claimed the problem of North Korea's nuclear weapons had been "largely solved".
"We signed a very good document," Trump said, referring to a vaguely worded agreement with the North Korean leader to "work towards complete denuclearisation of the Korean peninsula".
"But more importantly than the document, I have a good relationship with Kim Jong-un. We have a great chemistry together."
Almost six months later, Pyongyang has taken few concrete steps towards dismantling its illicit nuclear weapons or missile programmes, and has yet to produce a road map or timetable for denuclearisation. Officially, the White House maintains that it expects nothing short of "complete, verifiable and irreversible denuclearisation" from the isolated country, which analysts widely believe is now capable of attacking the US with a nuclear warhead. But with Trump now saying a second meeting with Kim is likely early next year, many observers are asking what, if anything, the June 12 summit actually achieved.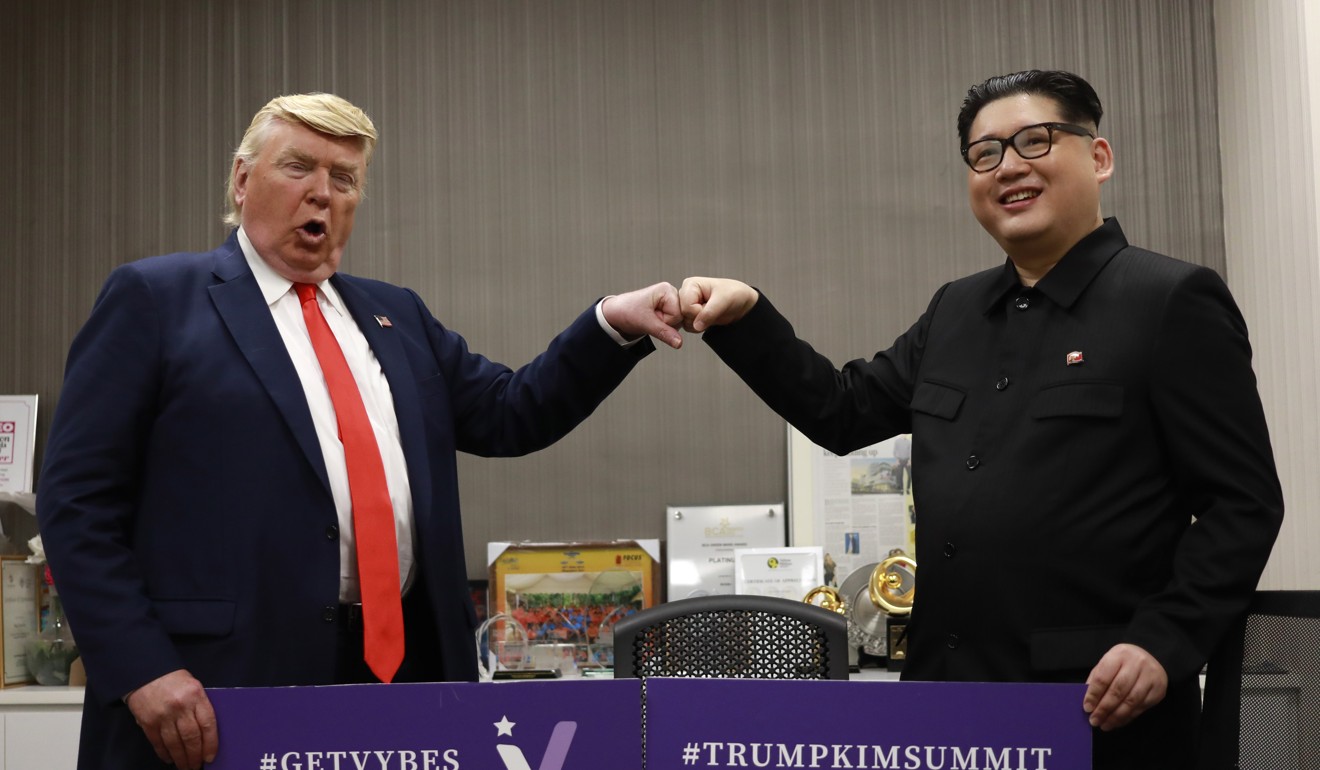 "North Korea has already got its nuclear and missile programmes to an advanced state, secured multiple summits without making any real commitments, maintained the support of key regional actors, and largely appeared to be the one acting in good faith in the global public narrative," said Mintaro Oba, a State Department official during the Obama era.
In the weeks surrounding the June summit, Pyongyang destroyed or partially dismantled several high-profile facilities, including the Punggye-ri nuclear testing ground – the site of all six of its nuclear tests – and the Sohae missile testing site.
Analysts, however, have downplayed these moves as reversible, lacking independent verification, or coming after Pyongyang has already largely perfected its offensive capabilities.
"They are still offering up and milking the same concessions that they put on the table six, seven months ago," said Vipin Narang, a nuclear proliferation specialist at MIT.
In August, a report commissioned by the UN Security Council said North Korea was continuing to advance its nuclear and missile programmes in spite of the recent detente and multiple rounds of international sanctions. Citing researchers at the Middlebury Institute of International Studies at Monterey, CNN reported on Thursday that new satellite imagery indicated North Korea had expanded facilities at a missile base in the country's interior since the June summit.
"We could come up with all indicators to give us more faith that North Korea is going to denuclearise, but the question is did North Korea ever have the intent to begin with?" said Soo Kim, a former North Korea analyst with the CIA.
"Or was it a strategy or a ploy for the regime to extract more concessions, to elevate its status internationally through a very well-played summit, a very well-played PR move on Kim Jong-un's part?"
On Tuesday, National Security Adviser John Bolton said Trump wanted to meet Kim again in January or February because he felt the North Korean leader had not lived up to his commitments. The latest sign of discontent with Pyongyang in Washington came just days after Trump remarked that he and Kim had a "good relationship" and were "getting along very well".
"The repeated line from him and the White House is that the North has not tested any long-range nuclear ballistic missiles or nuclear weapons," said Narang. "For him, that's basically what the definition of success is. They can keep their nuclear weapons so long as they don't make it a political problem for him and don't test them."
It is unclear what further action or commitments Trump might demand in a second summit with Kim, or what the US president might offer in return. The most crucial steps towards denuclearisation that Pyongyang has yet to take include providing an itinerary of weapons stockpiles and facilities, and allowing visits by international inspectors.
Pyongyang, which last month warned it could revive its pyongjin policy of simultaneous economic and nuclear development if it were not granted sanctions relief, has long called for Washington to end its "hostile policy", a catchall phrase interpreted to refer to the presence of US troops in neighbouring South Korea. The White House has repeatedly ruled out sanctions relief before complete denuclearisation.
While Trump campaigned against the cost of stationing US forces in South Korea, a reduction of troops would be anathema to the Pentagon and hawkish administration figures such as Bolton.
"As long as Kim Jong-un is in power, I just don't see any pathway to him voluntarily giving up his nuclear weapons, unilaterally," Narang said.
He added that North Korea appeared determined to be recognised as a legitimate nuclear state – possibly taking inspiration from India, whose nuclear status was opposed by Washington for several decades before being acknowledged.
"It only took a couple of years before the Bush administration turned around and said India is a de facto nuclear weapons state and we're going to give them a civil nuclear energy deal and a 123 agreement," he said, referring to a 2005 agreement in which Washington agreed to cooperate with New Delhi's civil nuclear programme. "I think in a lot of ways North Korea is hoping that's exactly what happens."
Nevertheless, not all observers see denuclearisation as a lost cause.
"I think the main North Korean goal remains to protect its security by maintaining a credible nuclear deterrent and making as few concessions as possible on that front," Oba said. "But the North Koreans also have something to gain from the current status quo, which is why they have taken some small actions to maintain a sense of momentum and positive feeling. I don't think that what North Korea has done so far represents anything major, but that doesn't mean they won't consider bigger steps if there is a serious prospect for sanctions relief, political normalisation, or other benefits." ■