Hopes of a speedy resolution to Malaysia and Singapore's dispute over air and sea boundaries dissipated on Monday as Kuala Lumpur dug in its heels even as it agreed to a dialogue.
The administration of Prime Minister Mahathir Mohamad welcomed talks but took a tough line as it accused its southern neighbour of selectively releasing past correspondence regarding airspace issues to manipulate public opinion in its favour.
Malaysia said it did not agree with Singapore's demands over the maritime border dispute but was willing to take steps to de-escalate the situation and handle matters "in a calm and peaceful manner".
The statement came after a week of ratcheting tensions as both sides traded accusations and Singapore reported repeated incursions into its sea boundaries by Malaysian vessels, insisting on their immediate withdrawal.
Commenting on the latest exchange on Monday, Mustafa Izzuddin, an expert in Singapore-Malaysia ties from Singaporean think tank ISEAS-Yusof Ishak Institute, said one hopeful note to the latest round of statements was that both nations said they preferred a diplomatic route and an amicable solution.
"What we now have to wait and see is whether the negotiation can take place without the precondition of Malaysia withdrawing its vessels from the territorial waters asserted by Singapore as belonging to them," he said.
"If bilateral negotiation cannot proceed without [this withdrawal], we are likely to see the maritime tension continue but not to the extent that there will be an outright naval confrontation. Efforts will continue to be made to de-escalate the situation until such time both sides agree to sit down and negotiate an amicable solution."
Kuala Lumpur was more terse on the issue of Singapore's stewardship of a section of Malaysian airspace, with the transport ministry saying that meeting minutes and emails released by the island republic on the issue of its administration of a small part of Malaysian airspace was "only partial and selective with the primary aim of influencing public opinion".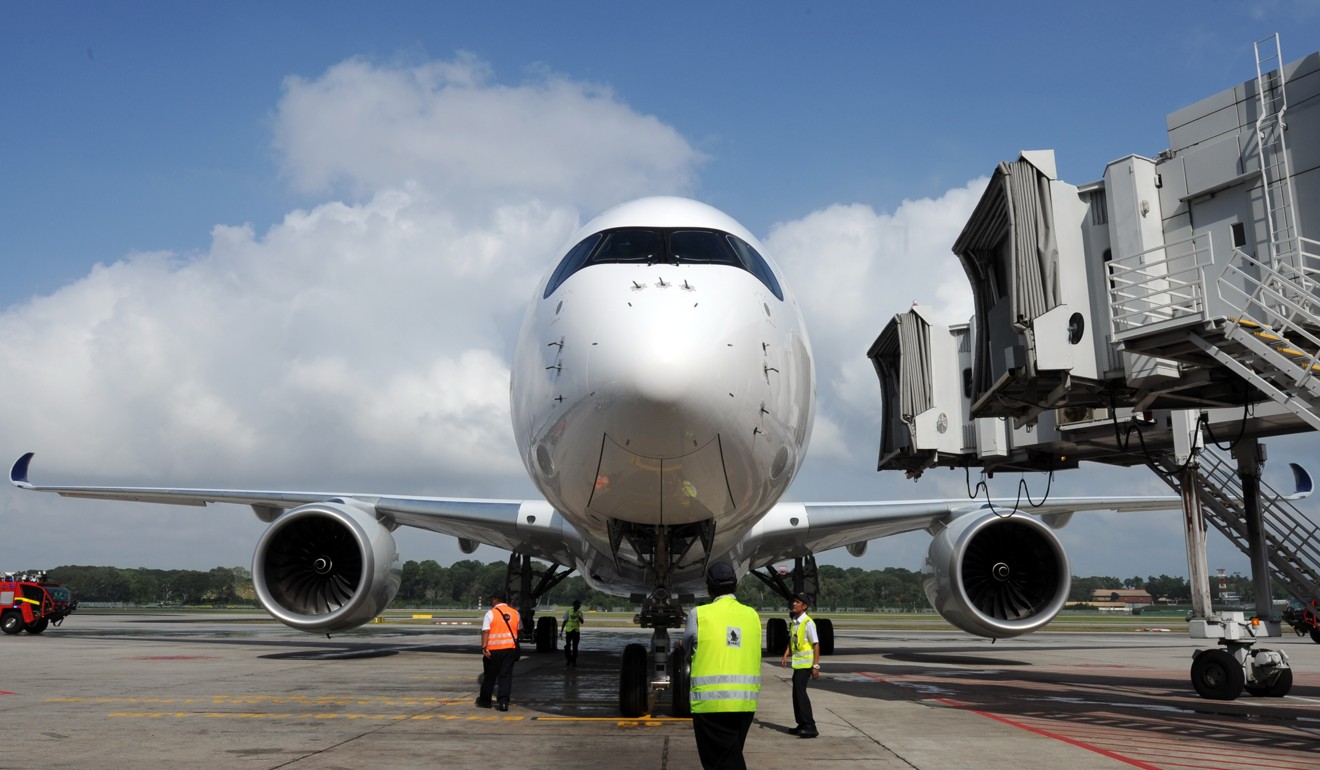 The ministry urged its Singaporean counterparts to release further correspondence between both nations' civil aviation authorities, warning that it was "prepared to release the letters for full disclosure of such information for the public's comprehension of our stand".
Singapore's Transport Ministry replied that it had no objections if Malaysia felt the need to do so, but that all records and correspondence should be released, including minutes from the latest meeting on 29 and 30 November.
The airspace squabble between the two nations stems from Singapore's plans to broadcast a radar system that would require planes landing in its secondary civilian airport, Seletar, to make their landing approach over Malaysia's southernmost tip in the state of Johor.
Malaysia, however, has said that this would inconvenience businesses and residents as well as stunt industrial development in the state, and that the plan had only been recently conveyed to Transport Minister Anthony Loke.
Singapore, which measures just 50km from east to west, last week denied the latter and released correspondence to show it was not being unreasonable in its requests and that bilateral discussions about the plan stretched back to last December.
The documents also showed communication on the matter after the new government helmed by Mahathir took office on May 9 after his Pakatan Harapan coalition toppled Barisan Nasional, which was led by Singapore-friendly former premier Najib Razak.
Earlier this week, Malaysia proposed that both countries mutually cease and desist sending assets into a disputed area, effective midnight December 8, while discussions on outstanding maritime boundary issues took place. Singapore maintained its position that called for Malaysia to return to an earlier status quo by withdrawing official federal or state vessels in the area.
Malaysia's Foreign Affairs Ministry on Monday said that although it was unable to accede to the counter-proposal, the administration was intent on handling the situation peacefully, and that talks would continue next month.
In its response, Singapore's Ministry of Foreign Affairs (MFA) said it welcomed the Malaysian government's agreement for both sides to meet for a discussion in the second week of January.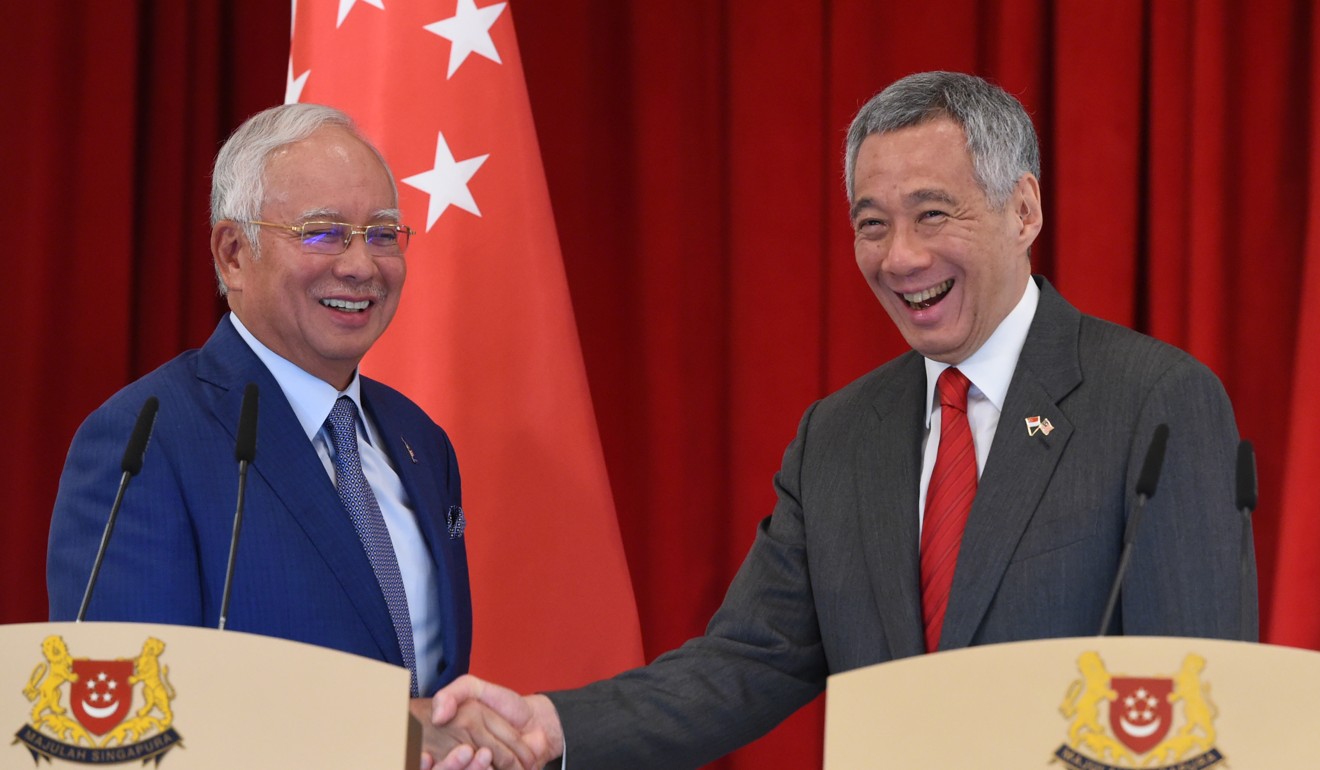 Singapore's stance is that Malaysian vessels entered – and remain – in the nation's territorial waters, which Malaysia laid claim to on October 25 as an extension of the Johor port's limits. The Singapore MFA statement on Monday said: "Malaysia will be responsible for any untoward situations on the ground that arise from continued deployment of its vessels into this area."
The South China Morning Post understands at least one Malaysian buoy tender – used to lay, maintain, or replace navigational buoys – has been anchored within the disputed waters since December 3.
The air and sea disputes between the two nations have drawn attention from its citizens, with even a routine Singapore Air Force mobilisation exercise attracting public attention because of the heightened tensions.
Mahathir's party strategist Rais Hussin yesterday said that although Malaysia had long taken a "live and let live" approach when dealing with Singapore, the island republic often adopted a "holier than thou" stance, adding that any blatant displays of nationalism from Singapore would be mirrored by its neighbours across the Causeway.
In a swift response, retired Singaporean diplomat Bilahari Kausikan said Malaysia "had not given up" in attempting to "domesticate" Singapore, adding that this was an attempt to cover up Malaysia's own shortcomings.
Meanwhile, Malaysia opposition stalwart Khairy Jamaluddin urged the country's cabinet members to take a more proactive stance just hours after the media reported Singapore's Trade and Industry Minister Chan Chun Sing as saying that the "risk of escalation cannot be underestimated".
Singapore Ministers coming out one after the other stating their claim publicly. Our govt's response: wait for talks. Come on, we need to go into talks having made a robust public case & rallied public opinion. Stand up for Malaysia! https://t.co/h3RSlkdXwm

— Khairy Jamaluddin (@Khairykj) December 8, 2018
The disputes have already had a knock-on effect on Malaysian businesses. Premium short-haul carrier Firefly was slated to begin operations in Seletar Airport just before the air dispute started in earnest. The suspension of flights to Singapore – its second most popular route – saw it reportedly incur "huge" financial loss.
Malaysia had hawkish ties with the Lion City during Mahathir's first stint in power from 1981 to 2003. Now that the nonagenarian is back in power, key Singaporean figures have suggested that the newly resurrected disputes are an attempt to distract from internal uncertainties and instability just weeks after Mahathir and Singapore premier Lee Hsien Loong pledged to strengthen bilateral ties during a November meeting.