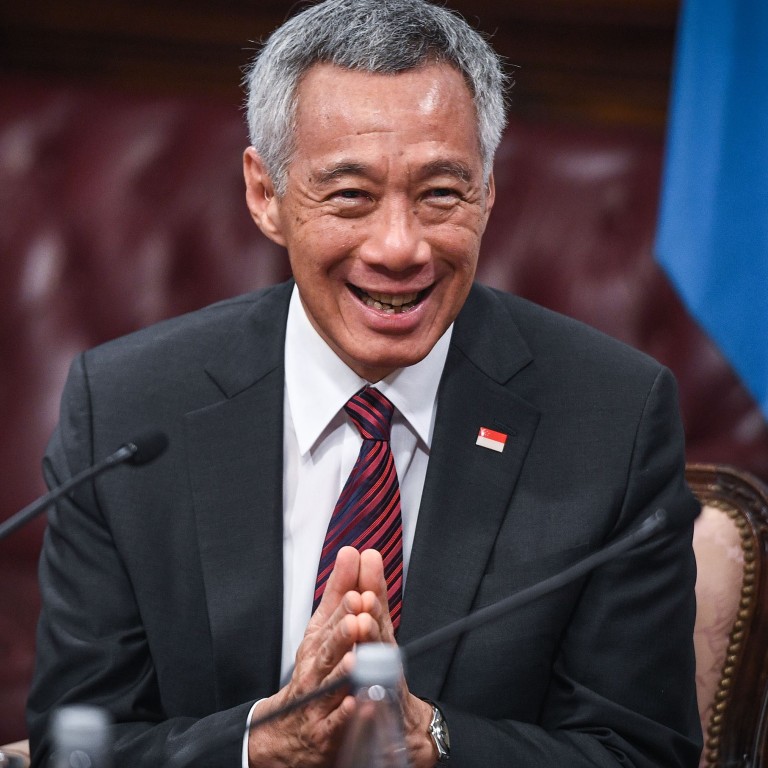 Signs of a Malaysia-Singapore thaw as Mahathir Mohamad and Lee Hsien Loong head for leaders' retreat
The prime ministers of Malaysia and Singapore are meeting in Kuala Lumpur amid a low point in relations
Maritime boundaries, air space and water prices are among the issues the two countries have clashed over
Malaysia and
Singapore
struck a conciliatory note ahead of a meeting of the two countries' leaders on Tuesday, with officials saying they were adopting a "prosper thy neighbour" approach to settle quarrels that have plunged ties to their lowest point in decades.
Malaysia's Prime Minister
Mahathir Mohamad
is hosting his first leaders' retreat with Singapore's Prime Minister Lee Hsien Loong since his return to power in elections last May.
The retreat – a decade-old tradition between the neighbours – is held annually as a means for the two prime ministers to talk candidly on prickly issues.
The talks were initially scheduled for last November, but were delayed amid heightening tensions.
Mahathir is viewed by many in the Singapore establishment as driving hawkishness in
Malaysia
towards the city state.
Weeks after the postponement, officials on both sides stunned observers by arguing publicly over maritime boundaries and the management of air space.
Analysts suggested the recent rapprochement was made possible because the two sides had committed to talks even while bickering in public.
In a press conference on Monday, the transport ministers of both countries – Khaw Boon Wan of Singapore and Anthony Loke of Malaysia – said working-level talks had resulted in "win-win" outcomes in both disputes.
In the airspace dispute, Singapore agreed to withdraw a controversial "Instrument Landing System" being used in its secondary airport, Seletar. Malaysia had taken issue with the system because it required aircraft to make their approach over built-up areas in the southern state of Johor.
In its place, the two countries are exploring the use of a global positioning system to help aircraft land. The two sides are also in talks for the city state to hand over control of a tract of Malaysian air space that it administers under a 1974 agreement.
As for the maritime dispute, the two countries have suspended rival claims to waters off Singapore's reclaimed southwestern coast.
"We have always taken the approach, and I am sure Malaysia has too, of 'prosper-thy-neighbour' – that your success will have spillover benefits for us just as if we fail as an economy or as a country, I am sure it will have negative spillover to the other side," said Khaw.
On another outstanding issue – Malaysia's request to delay a joint metro project linking border areas – the ministers said talks were under way to suspend the development while Mahathir's government reviews its terms.
It was signed up to during the tenure of Mahathir's predecessor as prime minister Najib Razak, who has since been disgraced and is facing multiple charges regarding alleged corruption at the state investment firm
1MDB
.
Amid the calming of tensions ahead of the leaders' meeting, Singaporean political observer Eugene Tan said he believed both sides had resolved "not to let disputes and differences get in the way of both countries being intimately connected with each other and the need to cooperate".
With power transitions on the medium-term horizon for both countries, the leaders were likely to want to "hand over to their successors as clean a slate as possible," the Singapore Management University professor said.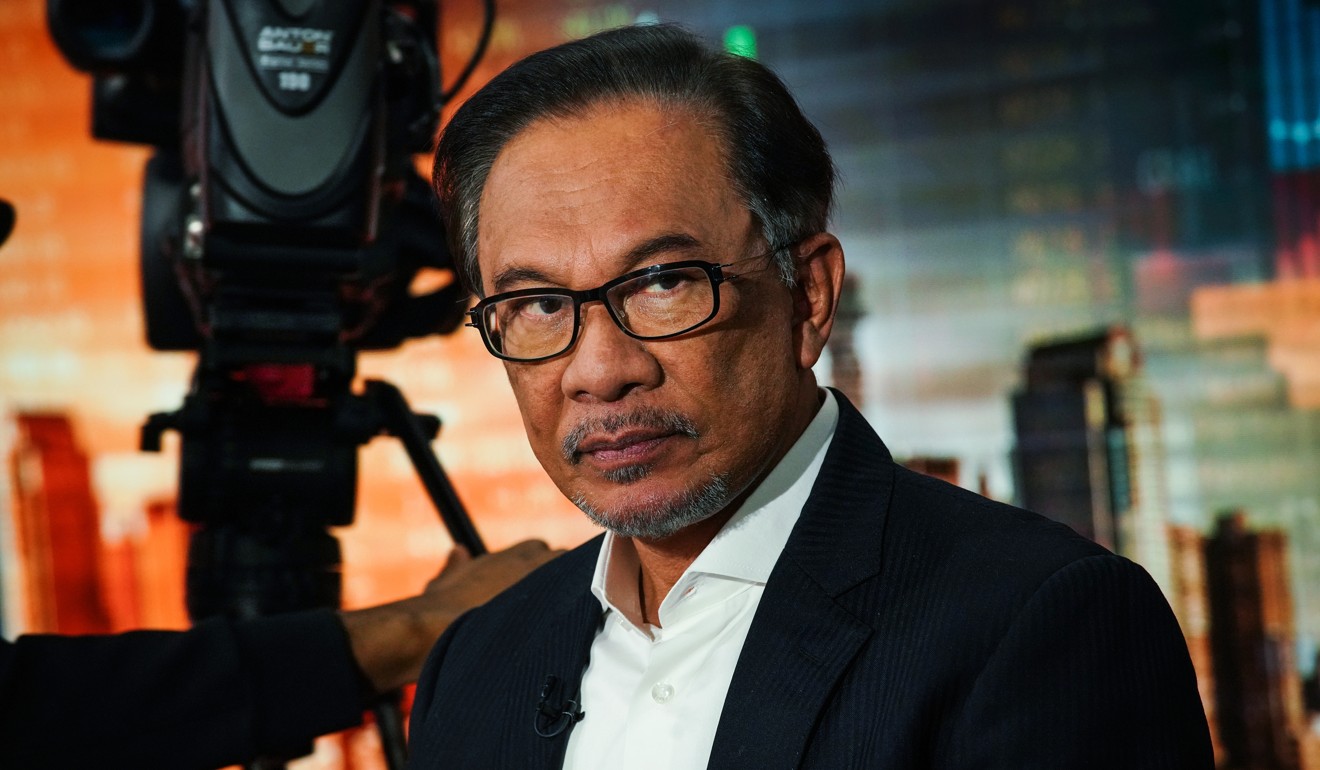 Mahathir, 93, in his second stint as prime minister, returned to the hot seat last year pledging to hand over power to the country's long-time democracy icon Anwar Ibrahim – his one-time arch rival – within two years. Singapore's Lee, 67, meanwhile, is set to hand over the reins to Finance Minister Heng Swee Keat after elections due in 2021.
Along with Heng, six other ministers dubbed Singapore's "4G" – or fourth-generation leaders – are accompanying Lee to Tuesday's talks.
The two prime ministers will hold a private "four eyes" meeting before they are joined by their ministers for broader talks.
Malaysian strategic analyst Hoo Chiew Ping said the "de-escalation" efforts ahead of Tuesday's talks were a good start even though lengthy talks were expected between officials for long-term, permanent solutions to the disputes.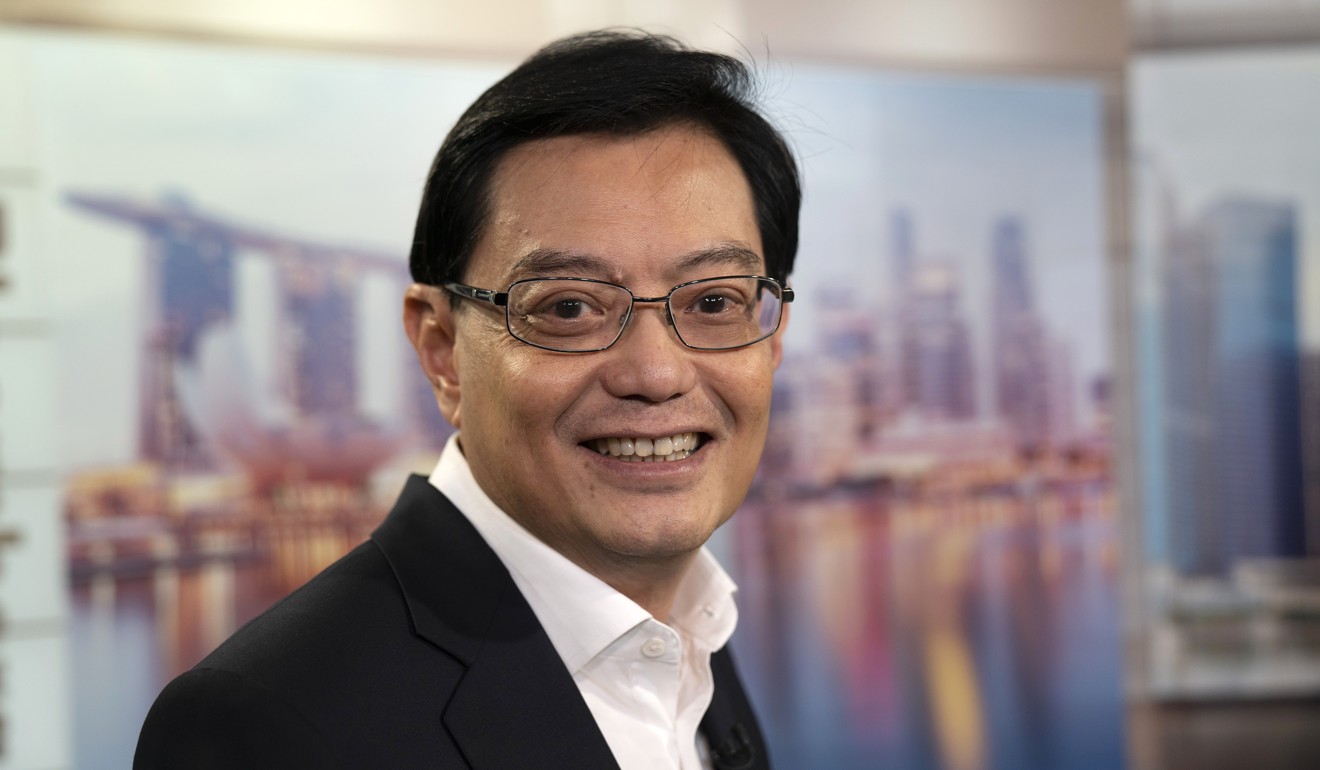 While the maritime and air space issues are no longer sticking points, one prickly issue analysts say is likely to be discussed is Mahathir's assertion that Singapore needs to pay more for the fresh water it buys from his country.
Singapore says it is under no obligation to do this because Mahathir passed up the opportunity for a price review during his first stint in power, from 1981 to 2003.
The Malaysian government disputes this position, and Mahathir recently suggested his administration was open to third-party arbitration to resolve the issue.
Political analyst Chong Ja Ian said even this issue – cited by one Singaporean minister as an "existential" matter for the city state – was in reality a technical issue like the maritime and air space disputes.
The National University of Singapore political scientist said while the tensions had given rise to negative perceptions about Malaysia in the Lion City, the quick resolutions offered an important perspective to those who hoped the government would take a more hawkish approach with Mahathir.
Said Chong: "While Malaysia brings up issues that irritate Singapore, by and large they are not a terrible neighbour, meaning to say they are not a failing state and shooting stuff across the border … there are worse neighbours in the world than Malaysia."
This article appeared in the South China Morning Post print edition as: Signs of Singapore-Malaysia thaw ahead of meeting