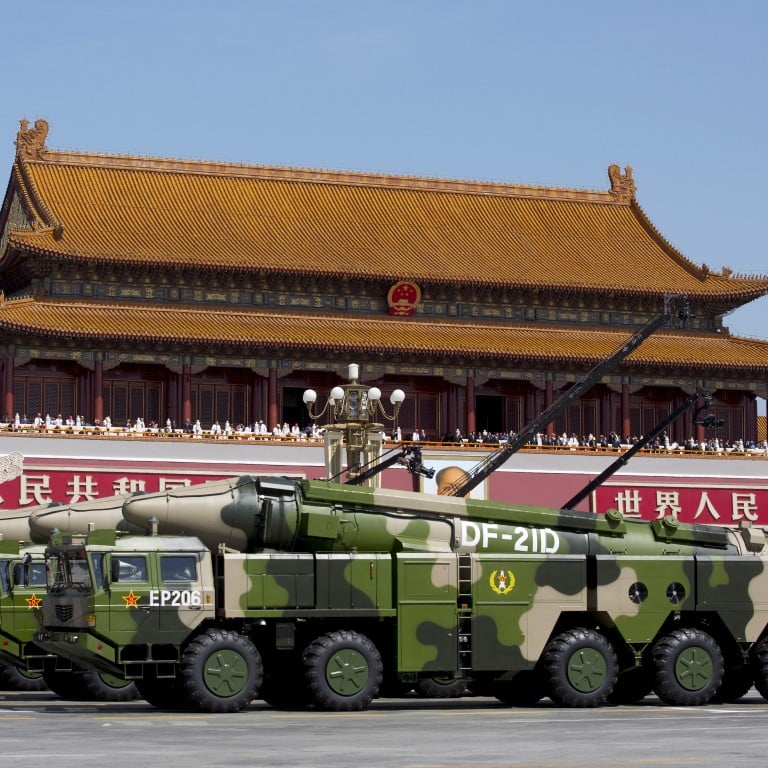 Chinese arms: cheaper than US, no strings attached. Thailand is sold
Beijing has filled a void in Thailand's arms imports since Washington scaled back cooperation after the country's 2014 military coup
But the United States remains Bangkok's most important security partner and Thailand is keen to strike a balance between the two powers to meet its needs
I
n

Southeast Asia
, Washington's loss is often Beijing's gain, and the Thai military might be seen as the latest example. Since the country's 2014 coup, Thai-China military ties have gone from strength to strength. America's negative response to the armed takeover saw the administration of former US president
Barack Obama
cut US$4.8 million in financing for Bangkok's acquisition of US defence equipment, services and training. Washington also cancelled or downsized joint military exercises.
Amid the cooling ties,
Thailand
's ruling junta sought out
China
to fill the void. Sensing an opportunity to increase its influence in the kingdom and undermine the US-Thai alliance, China responded positively, just as it has done with many other nations in similar situations.
The absence of territorial or maritime boundary disputes between the two, unlike many Southeast Asian neighbours, has made this process all the more smoother.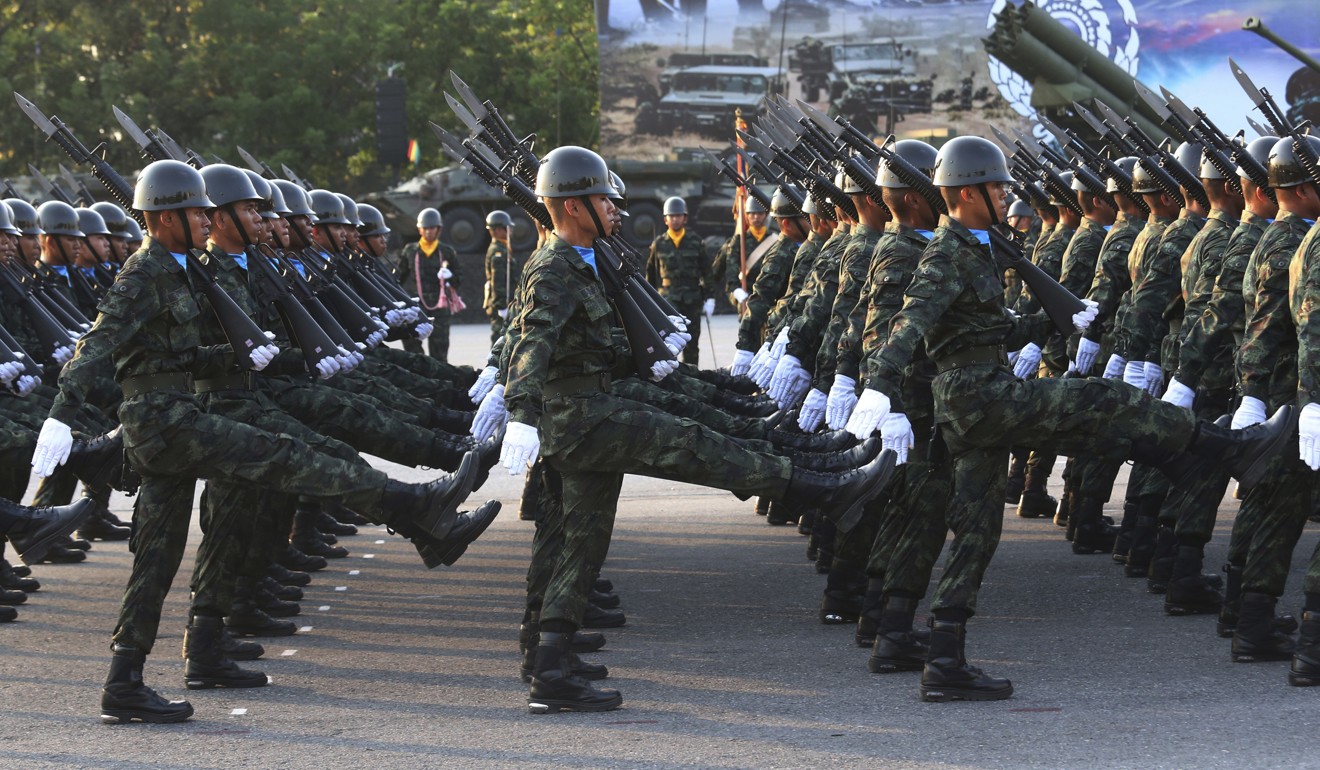 China has agreed to supply Thailand with three diesel-electric submarines for US$1.03 billion in the biggest defence deal in the kingdom's history, as well as 48 battle tanks, making the country the first in Southeast Asia to order Chinese submarines.
Beijing offered a package deal no other nation could match: three brand-new S-26T submarines for the price of two, including combat systems, crew training and a 10-year repayment period.
The Thai navy plans to station two at Sattahip Naval Base on the country's east coast and the third submarine near Phuket on the west. China is also bidding for the contract to build a home for the submarines at Sattahip, which could create problems with Washington as US navy ships are frequent visitors to the port and the proximity to Chinese personnel would raise US security concerns.
Thailand in May 2016 ordered 28 Chinese VT4 tanks, and an additional 20 over 2017 and 2018, for a total of some US$280 million. The country is the first nation other than China to operate the VT4.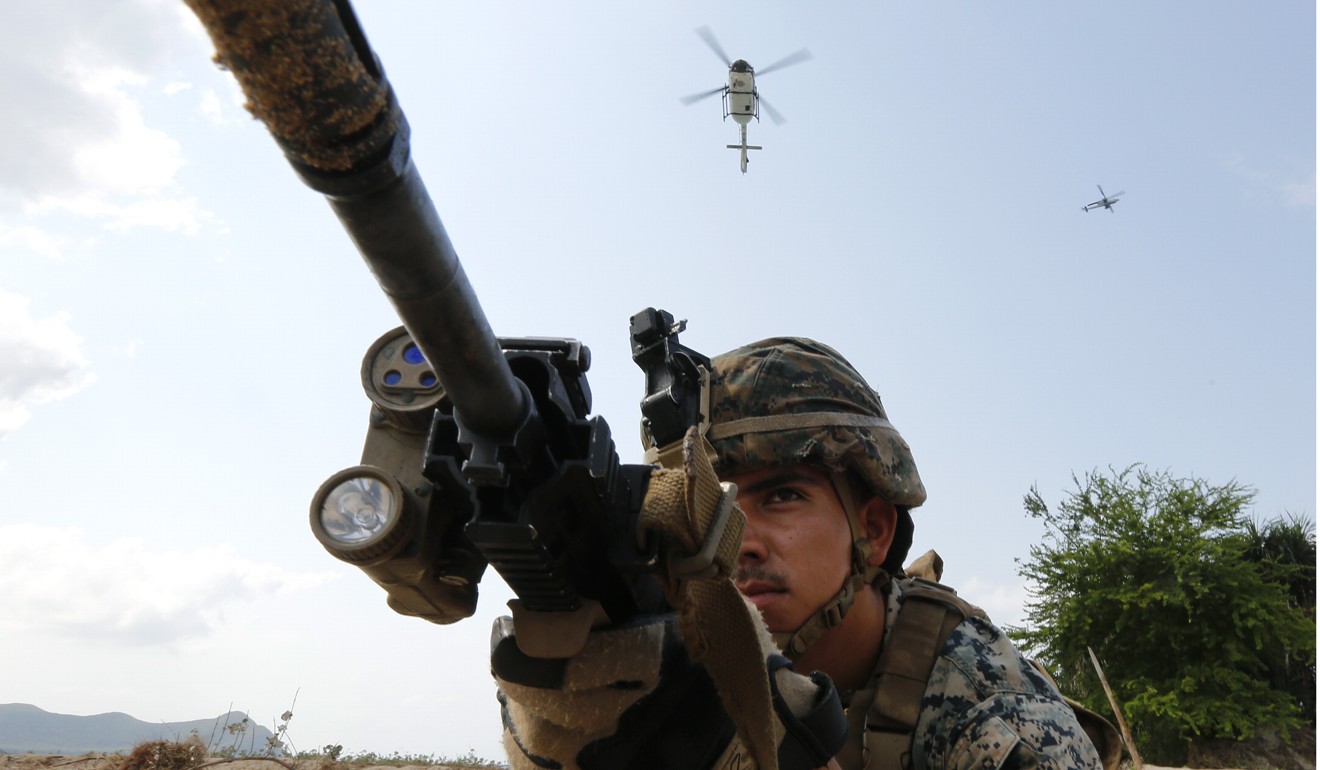 Beijing's state-owned defence companies have been able to undercut their international competitors on price and offer equipment to the Royal Thai Armed Forces that is more than adequate to meet their defence needs. Thailand enjoys a relatively low-threat security environment that does not require high-end equipment. In terms of price, quality and fit, Chinese hardware represents a good buy. Since 2014 the Thai military has procured a range of other products from China, including 34 armoured personnel carriers, artillery locating radar and surface-to-air missiles.
While the Thais still regard US equipment as the best available, it is also expensive. In addition, spare parts and munitions could be curtailed in the event of future US sanctions (since another military coup in Thailand cannot be ruled out). China's state-owned arms industries, on the other hand, can offer cheaper weapons systems, the sale of which is not linked to developments in Thailand's domestic politics.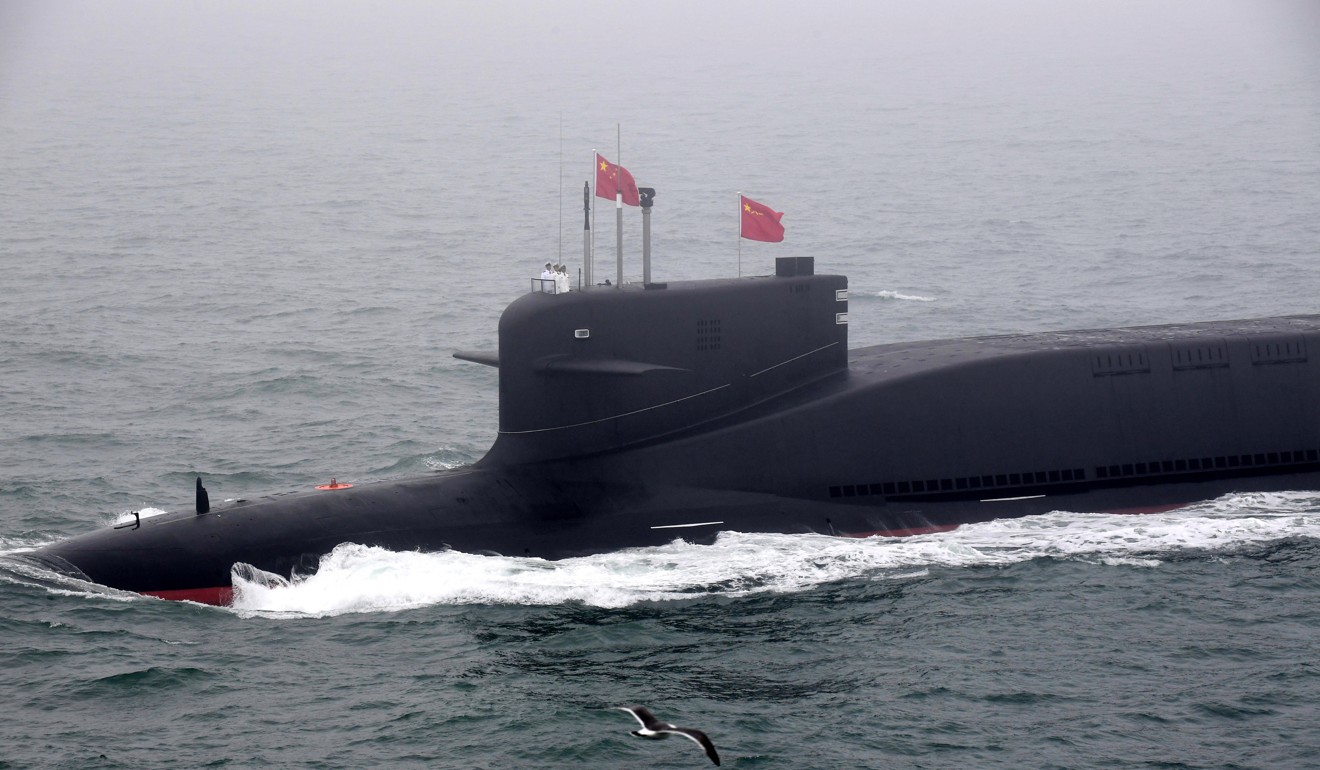 And the warming ties extend beyond hardware. More Thai officers and cadets are attending courses at military educational institutions affiliated with the People's Liberation Army. Thailand has participated in more combined military exercises with China than any other Southeast Asian country. Bilateral drills have included a number of firsts, including Thai special forces becoming the first foreign military to exercise with their Chinese counterparts. The Thai military now exercises with the Chinese army, navy and air force on an annual basis.
However, Western defence personnel based in Thailand consider these drills relatively unsophisticated and scripted – what one observer termed "photo op" exercises.
The annual Cobra Gold exercise – hosted by the US and Thailand since 1982 – remains the gold standard for Thai forces. Since the end of the cold war, Cobra Gold has moved from being a US-Thai bilateral drill to a multilateral exercise. Some 29 countries participated in this year's edition. China became an observer in 2002, and in 2014 – at Thailand's invitation – took part in a humanitarian civic assistance component for the first time by sending 17 personnel, a number which has since risen to 44.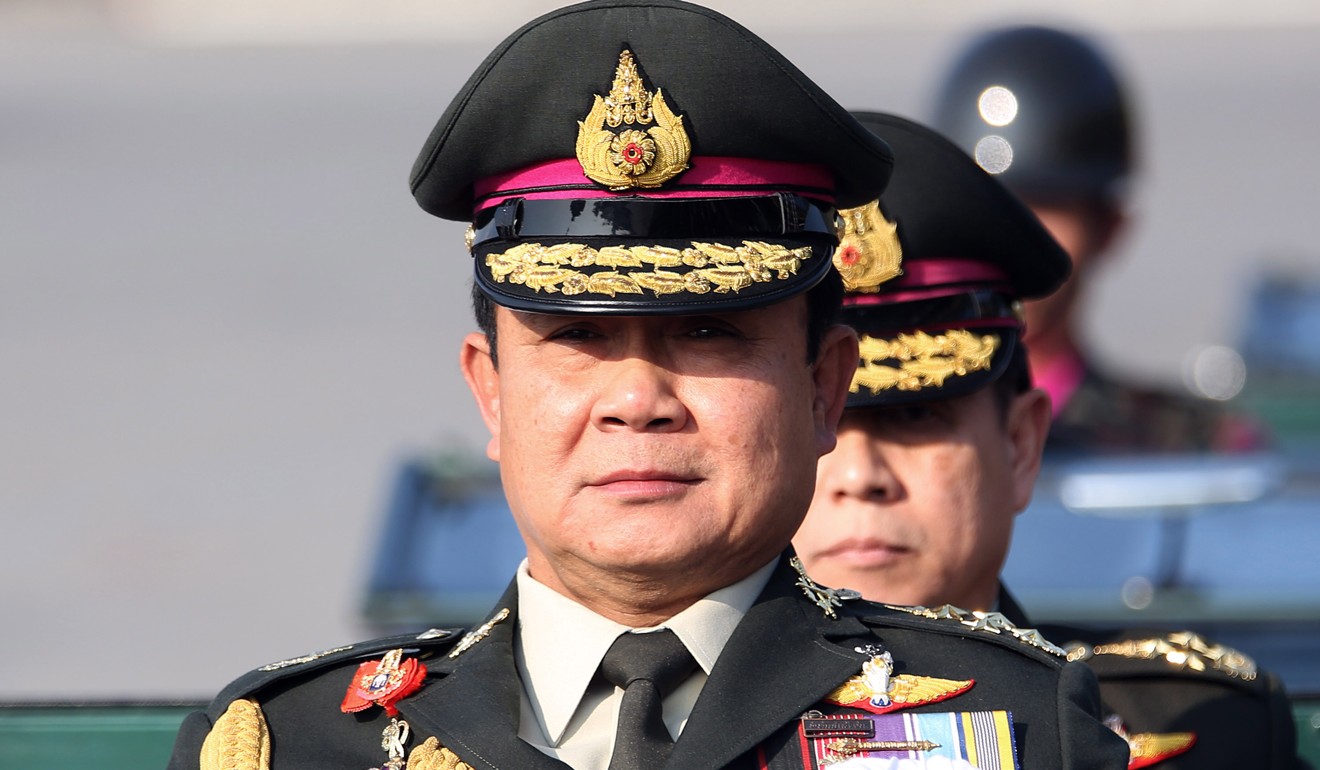 According to sources in Bangkok, China has asked to participate in the field training phase of Cobra Gold, but the US has expressed reluctance as it does not want to conduct combined exercises that would improve the PLA's combat capabilities.
Moreover, Thailand remains committed to its alliance with America so as to keep its relations with the US and China in balance. Despite the downsizing, US-Thai military ties are still much more substantive than those with China. And since President
Donald Trump
took office in 2017, they have been almost fully normalised and look set to improve further following Thailand's elections in March this year. A US arms sales ban was lifted and the Thais have since ordered four Black Hawk helicopters and 60 Stryker armoured vehicles. Prime Minister Prayuth Chan-ocha's meeting with Trump at the White House in October 2017 was widely perceived as a major positive turning point in the post-coup relationship.
US military academies remain the favoured destination for Thai officers due to their prestige and the career prospects they offer. The number of Thai officers studying in the US is likely to rise once Washington restores educational funding that was cut after the 2014 coup. Nevertheless, despite these improvements, bilateral relations have not "snapped back" to where they were before 2014. While the US has pledged to re-energise its alliance with Thailand, Bangkok is uneasy with the Trump administration's identification of China as a strategic competitor and the implications of increased
rivalry
for Southeast Asia.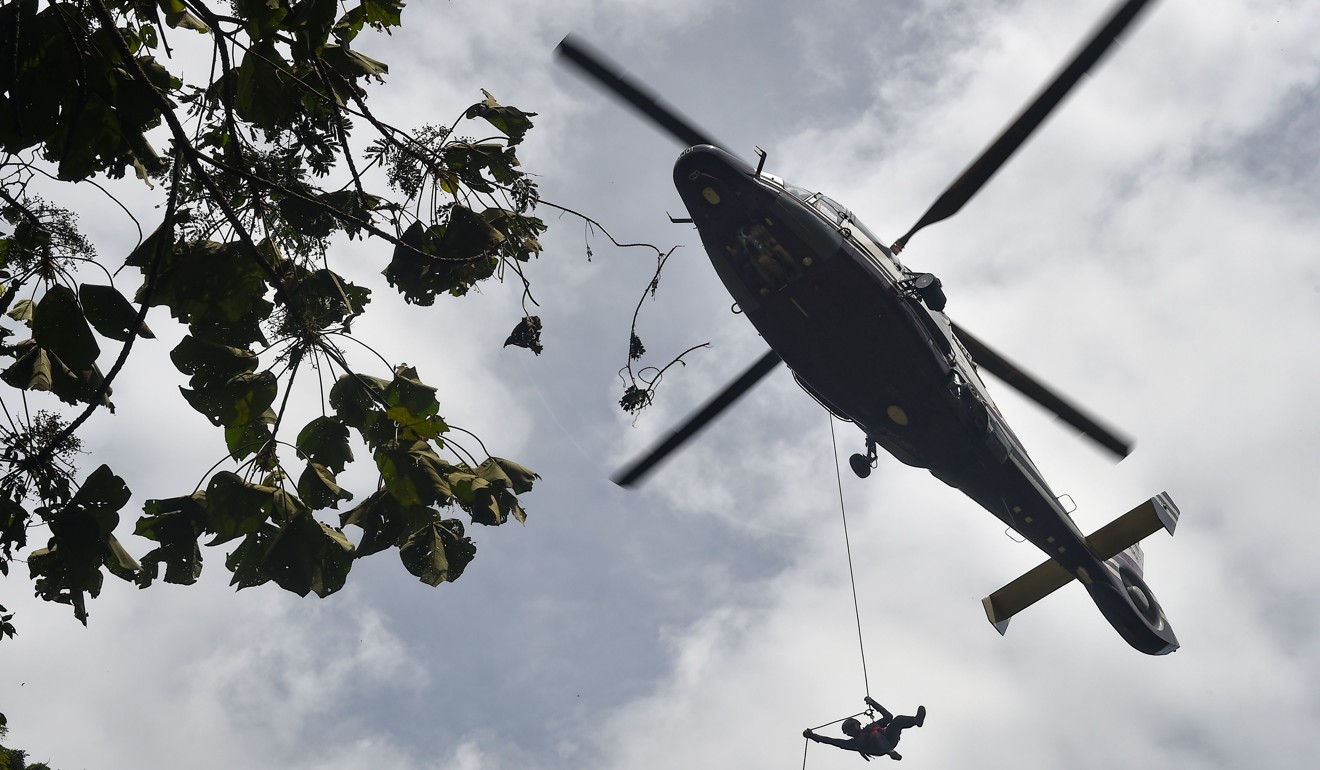 Although the US remains Thailand's most important security partner, in a short space of time China has greatly increased its military cooperation with Bangkok and emerged as a serious competitor as a defence cooperation partner. As regular exercises between the two countries' militaries increase in size, frequency and sophistication, Chinese-manufactured military equipment becomes integrated with Thai forces, and increasing numbers of Thai officers return from educational courses in China, Beijing's influence in Thailand's armed forces will only grow. ■
Ian Storey is a senior fellow and editor of contemporary Southeast Asia at the ISEAS-Yusof Ishak Institute in Singapore