For scrap metal collectors, US-Vietnam war bombs are still a source of life and death
More than 40 years after the Vietnam war ended, unexploded ordnance still litters Quang Tri province – providing a source of income for some
At least 8,500 people have died from bomb explosions since the conflict concluded in 1975. One in three were metal collectors
It is six in the morning as Nguyen Xuan Dong pushes his bicycle out of his village home in Cam Lo district, Quang Tri, careful not to wake his family of 12.
The 74-year-old loads a home-made metal detector, put together clumsily with duct tape, and pedals 20km to a forested area where he starts looking for scrap left over from the
Vietnam
war
, which ended in 1975.
Using his bare hands, Dong digs for mortar shells, bullets and metal fragments from large, cylindrical bombs buried below the ground. By 2pm, with 10kg strapped to his back, he is done. His prized hoard, which he will sell to middlemen to resell to metal traders, comprises scraps of unexploded ordnance (UXO).
Dong is blind in one eye, from a bomb explosion in 2008. After 30 years of tempting fate, he knows a wrong move could cost him a limb, or his life.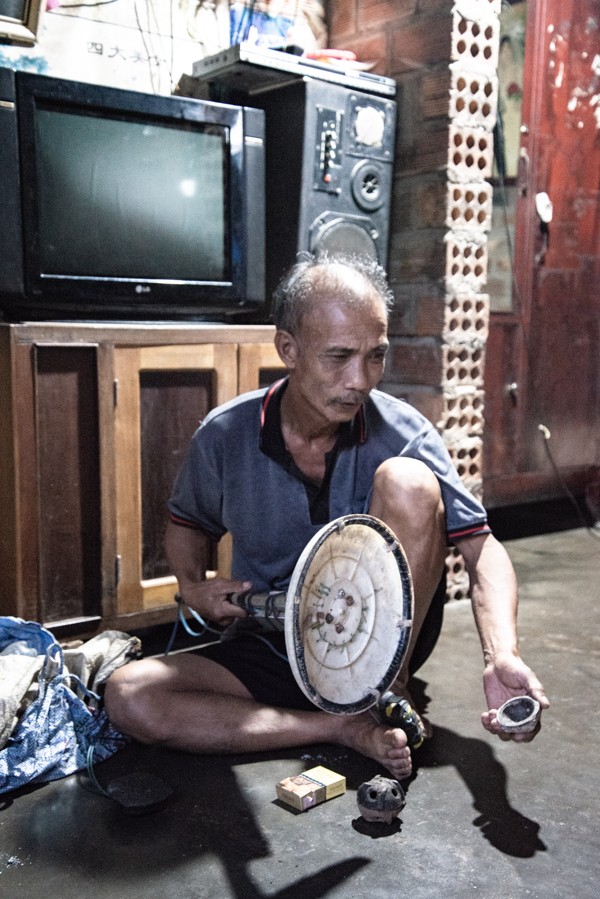 "I am lucky to survive another day," he says. "I don't have a choice, I need to feed my family."
Dong supports his wife, son, daughter-in-law and 10 grandchildren. His son, a part-time construction worker, sometimes accompanies him to look for metal.
It is high-risk work with low returns. He earns just 40,000 dong (US$1.71) for 10kg of scrap metal – not enough to buy a 15kg bag of rice that costs US$2.10.
Since the war ended, 8,540 people in the province have died when UXO went off, and more than one in three victims were scrap metal collectors, according to the Quang Tri Mine Action Centre, a provincial body. Many more have been severely maimed when the metal objects they picked up or stepped on exploded.
Nearly two in five mishaps occur in hills and forested areas like the one where Dong goes digging every day.
Quang Tri is Vietnam's worst-hit province, according to the Technology Centre for Bomb and Mine Disposal in
Hanoi
. More than four-fifths of its 474,600 hectares are polluted with explosive war remnants.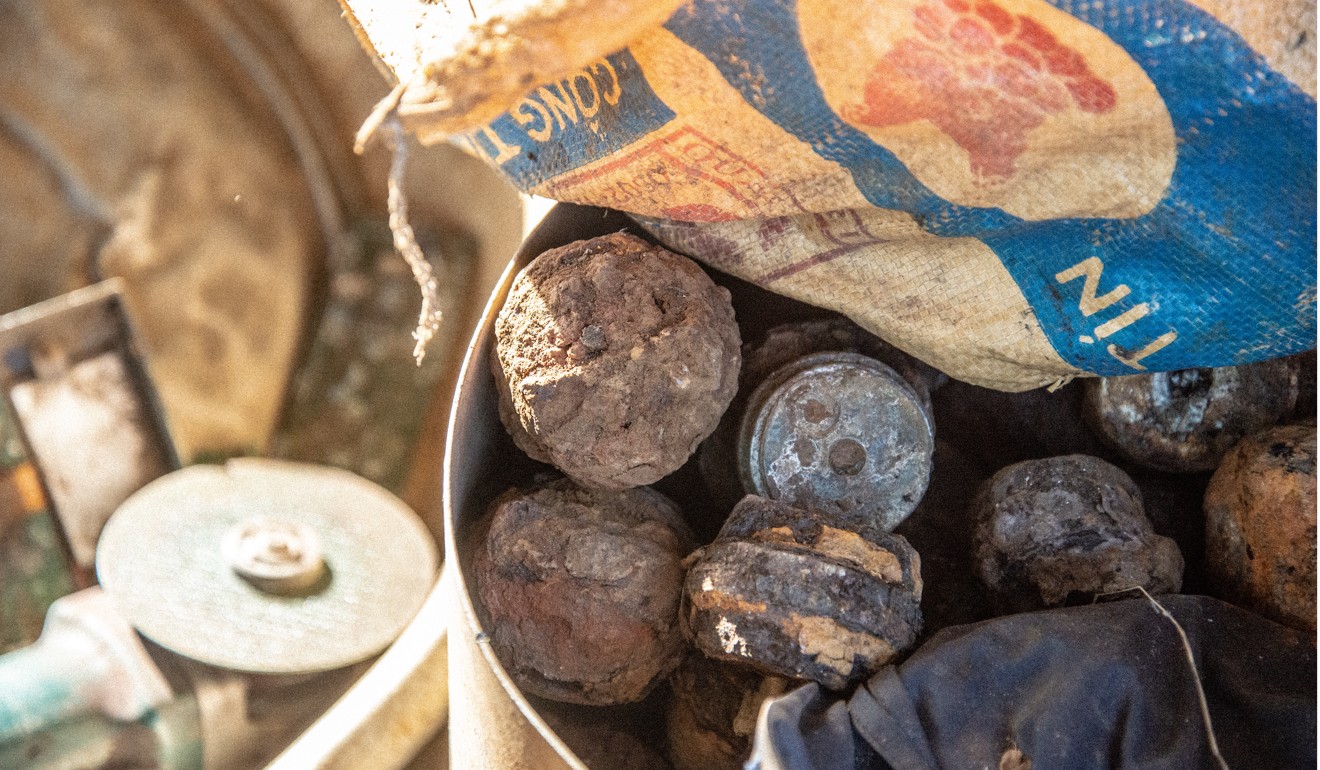 Despite decades of clean-up efforts, there are still more than 400,000 pieces of UXO believed to be buried deep in the ground, according to Project Renew, a government-backed body that conducts mine clearance and education programmes in Quang Tri.
One reason for the high casualty rate among scrap collectors is the inferior equipment they use.
Hien Xuan Ngo, communications and development manager of Project Renew, says villagers typically cobble together their devices using cheap parts. In contrast, Project Renew's bomb disposal teams use quality metal detectors imported from
Australia
and
Germany
at the cost of "hundreds to thousands of dollars".
"Their detectors are not as sensitive or effective as ours, so many of them step on bombs while looking for scraps," Ngo says.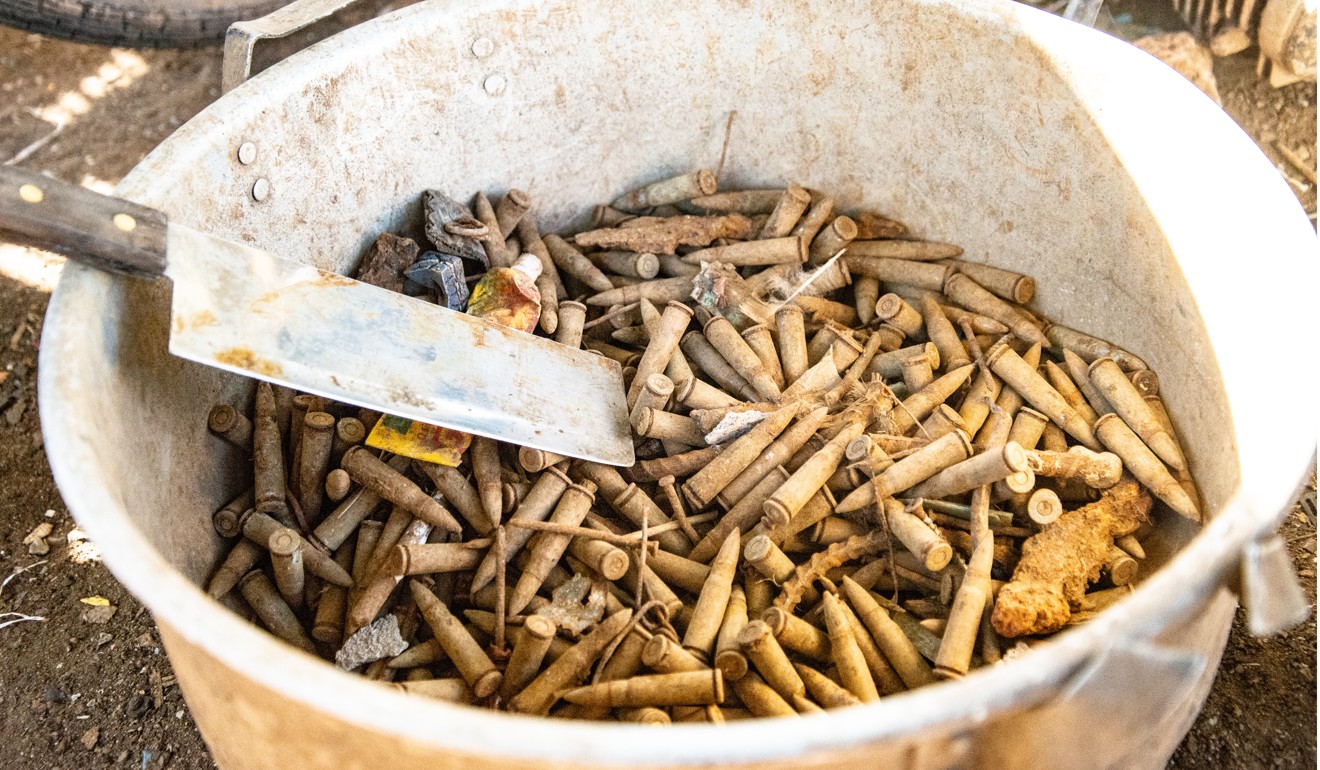 The collectors are aware of the dangers, but say they are forced to eke out a living this way. Quang Tri's official poverty rate was 9.1 per cent in 2016 – 3.3 points higher than the national average. Families earning less than US$17 per month are considered poor.
Many in Dong's village of 250 families continue to collect war scraps, including children as young as 10 years old, despite knowing that more than a dozen collectors have died on the job over the past 15 years.
"The government gives us some rice during
Lunar New Year
, but it's not enough. I have no choice but to collect scraps; I will do it until I can't walk," Dong says.
As for keeping safe, he says: "I avoid bombs with smooth surfaces because they are more likely to explode. Bombs with grooves are safer."
Scrap metal trader Nguyen Thi Trang, 49, buys from about 15 collectors a day and claims to earn only US$21 a month reselling to buyers in
Ho Chi Minh City
and
Da Nang
. "It is a vicious cycle because everyone is so poor," she says. "When the parents are collectors, their children naturally help out, and most will eventually do it as their main job when they grow up."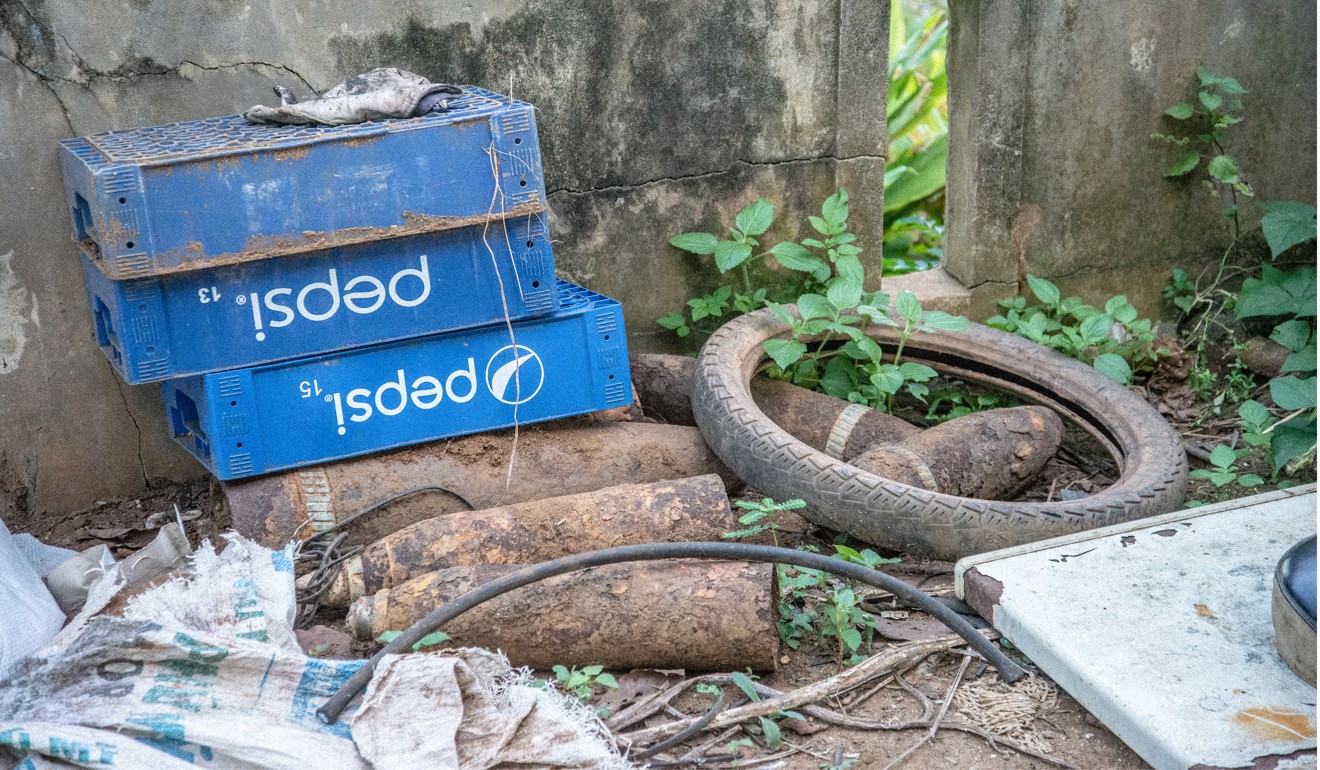 Taxi driver Nguyen Tang Luan, 41, who spent his teenage years collecting scrap metal to help his family, recalls: "I'd see people lying on the road after they were blown up. That really scared me, but I still had to do it because my parents did not have money after the war."
He quit after about four years, when his father found construction work. He considers himself lucky as he knows many others still trapped doing this risky job.
Vo Van Truc's entire village of 160 farming families ended up becoming scrap metal collectors after they had to vacate their homes in 2006 because of soil subsidence. They were relocated 20km to Tan Hiep village, in Cam Lo district, only to find the soil unfit for farming because of high levels of toxic chemicals. Almost everyone began collecting scrap metal. Truc, 37 at the time, could gather 7kg on a good day, earning US$0.13 per kilogram.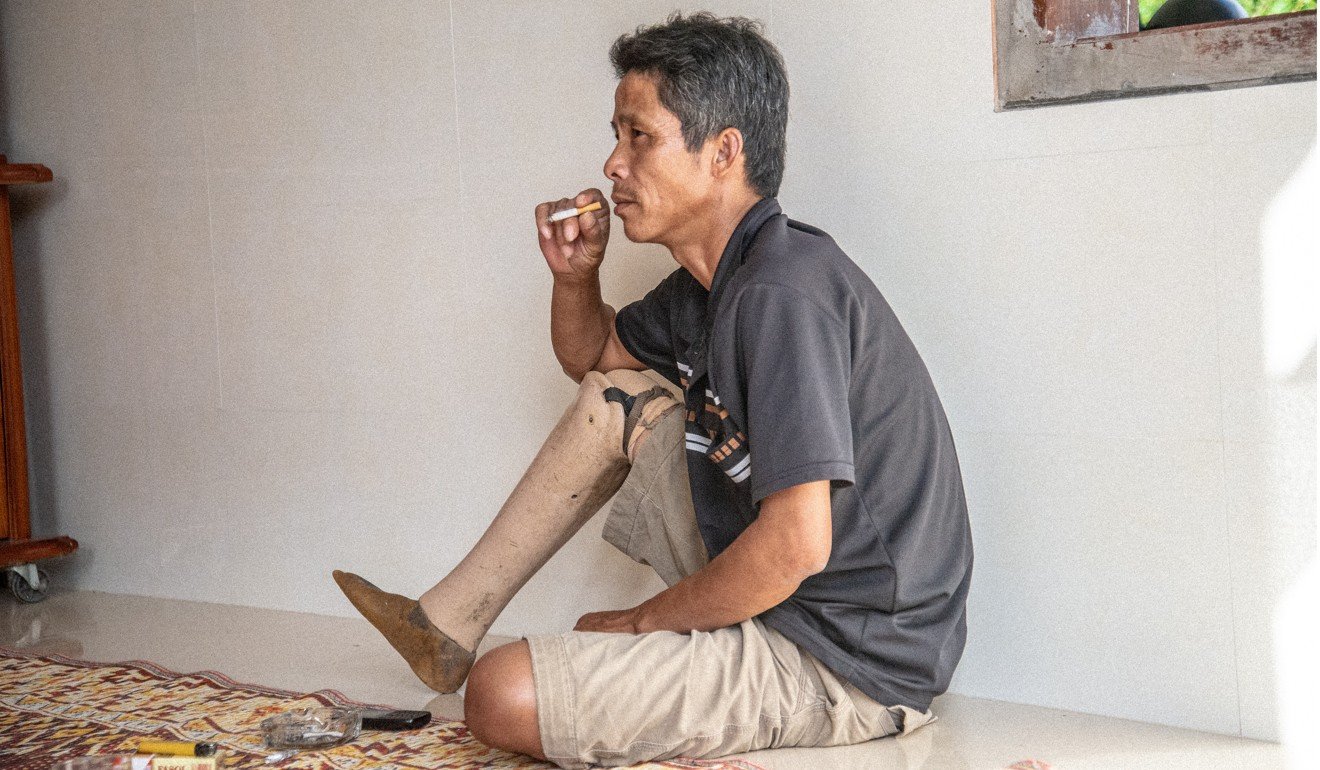 Two years into the job, he lost his right leg when a bomb exploded. His wife took over for the next 10 years, until back problems made her stop.
In Quang Tri, scrap metal collection remains very much a part of life and a source of tragedy. Some hope that as the province develops, with new economic and industrial zones, fewer will have to do the risky work. Truc's five children escaped becoming scrap metal collectors like their parents and neighbours. All found jobs in the city and send home money every month.
"I am very fortunate to be alive and have my children to support me, but many others in this village are not as lucky," he says. ■