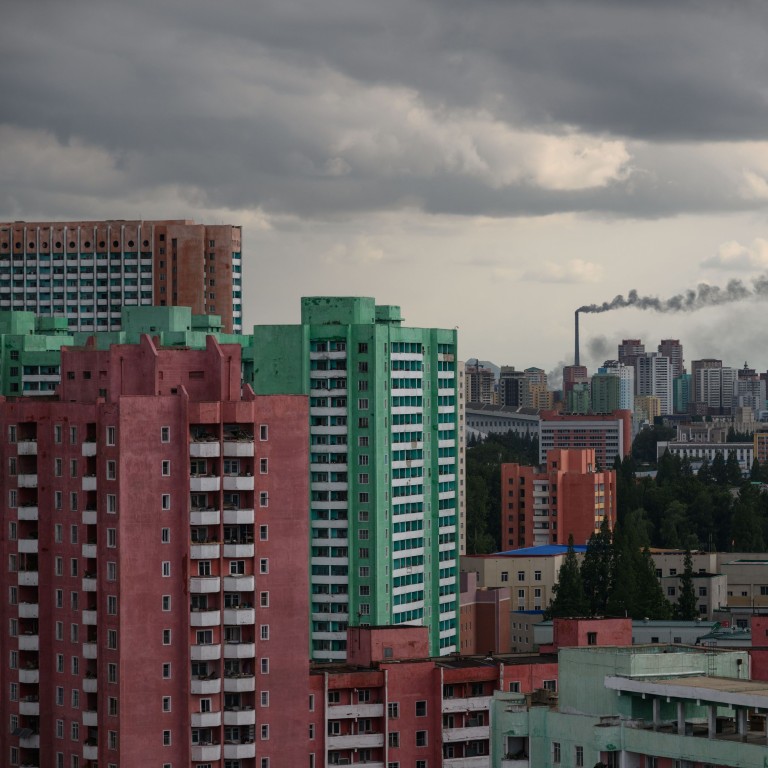 As Australian PM Scott Morrison prays, Sweden steps up as mediator for missing Alek Sigley in North Korea
Stockholm has long served as a channel for countries that don't have formal relations with Pyongyang to make contact and work through disputes with it
The Nordic nation is 'dealing with' the case of student Alek Sigley, who has not been heard from since June 23 and is feared detained by the North
For more than a week,
Australian
authorities have been scrambling for information about the whereabouts of Alek Sigley, a 29-year-old postgraduate student who is missing and feared detained in
North Korea
.
Their task has been made all the harder by the fact that Australia, like most Western countries, has no diplomatic presence in the hermit kingdom. Instead of making inquiries directly with North Korean authorities, Australian diplomats have had to rely on an intermediary – Sweden, which has long served as a channel for countries that don't have formal relations with Pyongyang to make contact and work through disputes with it.
Australian Prime Minister Scott Morrison on Tuesday said the government was working with Sweden but had yet to determine Sigley's detention or location. As if to emphasise the practical obstacles involved, Morrision, an evangelical Christian, said he was praying for the student's swift and safe return.
Sigley, who was studying for a masters in Korean literature at Kim Il-sung University in the North Korean capital, hasn't been heard from since dropping out of contact with friends and family on June 23. Last week, South Korean broadcaster Channel A, citing an unnamed government source, reported that the student had been arrested and detained by North Korean authorities.
Sweden opened an embassy in Pyongyang in 1975, becoming the first Western country to do so and giving its diplomats a rare level of access to the secretive regime, currently in its third iteration under leader
Kim Jong-un
.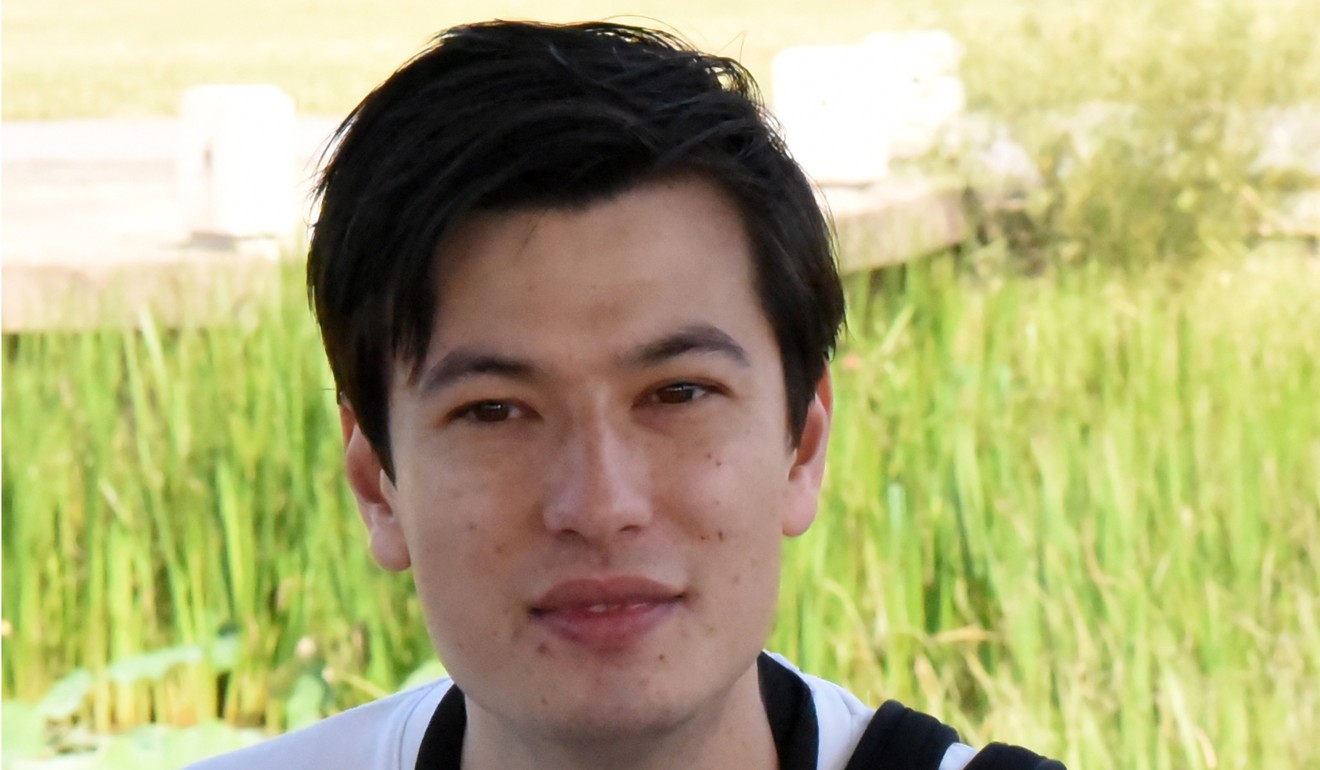 "We had the willingness to be that sort of actor between the socialists and the capitalists," said Niklas Swanström, executive director of the Institute for Security and Development Policy in Stockholm. "Sweden had a foot in both worlds."
To this day, it remains among a handful of Western countries with a diplomatic presence in the country alongside Britain, Germany, Romania and Poland. Under formal agreements to act as a protecting power, Stockholm provides limited consular functions inside the isolated country for Australia, the United States, Canada and the other Nordic nations.
Swedish diplomats are typically the first foreign officials granted permission to visit Westerners detained in North Korea and have been credited with securing their eventual release. Since 1996, the North has arrested more than two dozen foreigners, including 19 Americans and one each from Australia and
Canada
, for alleged offences including proselytising and unauthorised entry to the country.
When
American Otto Warmbier
was detained for allegedly attempting to steal a propaganda poster from his North Korean hotel in 2016, then Swedish ambassador Torkel Stiernlöf was the consular official granted permission to visit the student in prison to assess his well-being.
Warmbier, then 22, was eventually released in a vegetative state in June 2017 after 18 months in custody, leading his parents to accuse the regime of torturing him. He died several days later.
Canadian
Prime Minister Justin Trudeau
thanked Sweden for its help in securing the release of Hyeon Soo Lim in August 2017, after the pastor had spent more than two years in captivity. In November, US Secretary of State Mike Pompeo offered his thanks to Sweden for helping free
Bruce Byron Lowrance
, an American citizen who was detained for a month after entering North Korea illegally from China.
Although most Western detainees have been released unharmed after a period of months or several years, Korean-American missionary Robert Park reported being subjected to beatings and torture during his six weeks in custody in 2009-2010.
Others met tragedy after being freed through the efforts of Swedish diplomacy. Evan Hunziker, who spent several months in custody in North Korea in 1996, took his own life within weeks of returning to the US, while
American teacher Aijalon Gomes
burnt to death in an apparent suicide in 2017, seven years after gaining his freedom.
Diana Qudhaib, a spokesman with the Swedish Ministry of Foreign Affairs, said the government was "aware" of and "dealing with" Sigley's situation but could not go into detail about individual cases.
On Monday, Swedish Special Envoy Kent Rolf Magnus Harstedt arrived in Pyongyang for talks that Australian media speculated could be related to Sigley's disappearance.
John Blaxland, a professor of international security at the Australian National University, said Canberra had to rely on Sweden due to limited resources that weighed against maintaining an embassy in an obscure destination like North Korea.
"The frustration of diplomats is palpable, knowing that Australia's diplomatic footprint globally is disproportionately small when set against comparable [Organisation for Economic Cooperation and Development] nations," said Blaxland.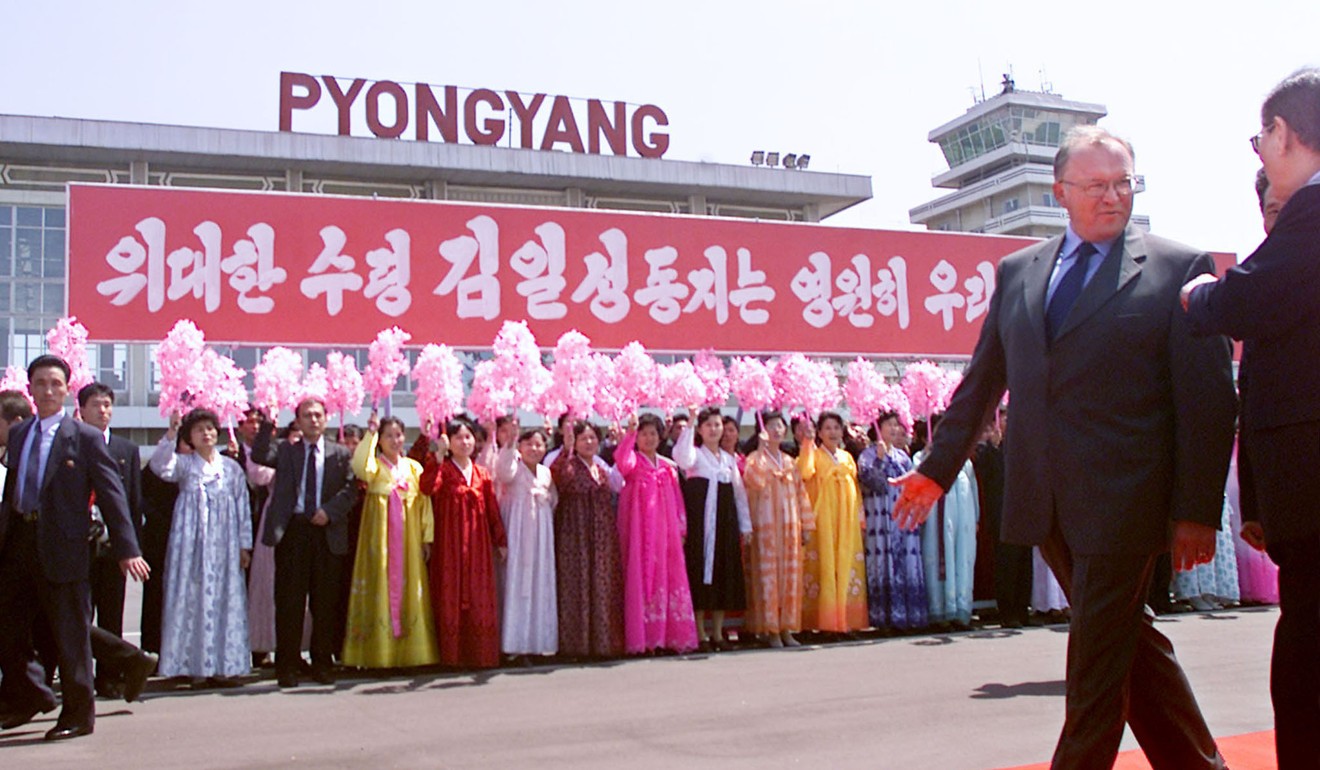 Sweden's role as mediator has benefited from its popular image as a neutral and peace-loving country, despite it moving away from a long-standing formal policy of neutrality in recent years to forge security ties with the European Union and transatlantic security alliance Nato.
Stockholm did not take a side in the Korean war, which was fought between the US-backed South and Soviet-backed North, and remains a member of the Neutral Nations Supervisory Commission overseeing the armistice that brought fighting to a halt in 1953. In January, the Nordic country hosted talks between US and North Korean officials that paved the way for the
second summit
between US President Donald
Trump
and the North's Kim the following month in Hanoi.
"We're non-threatening," said Swanström from the Institute for Security and Development Policy. "Of course we have interests internationally, but we normally have very little geopolitical interest in these conflicts, and therefore we're well suited to provide that 'good offices and go-between' role."
Mickey Bergman, a proponent of "fringe diplomacy" who helped negotiate Warmbier's release, said the perception of neutrality was key to effective diplomacy.
"The representative embassy needs to balance its own contacts and interests, and thus often serves merely as 'good offices', meaning it transmits reliable messages, questions and answers," said Bergman, vice-president of the New Mexico-based Richardson Centre for Global Engagement.
"The representative embassy will almost never take a hard position on a case. That would run cross-purpose to its existence. So, as long as you know what you can expect and what not, it is an extremely useful tool in our toolkit."