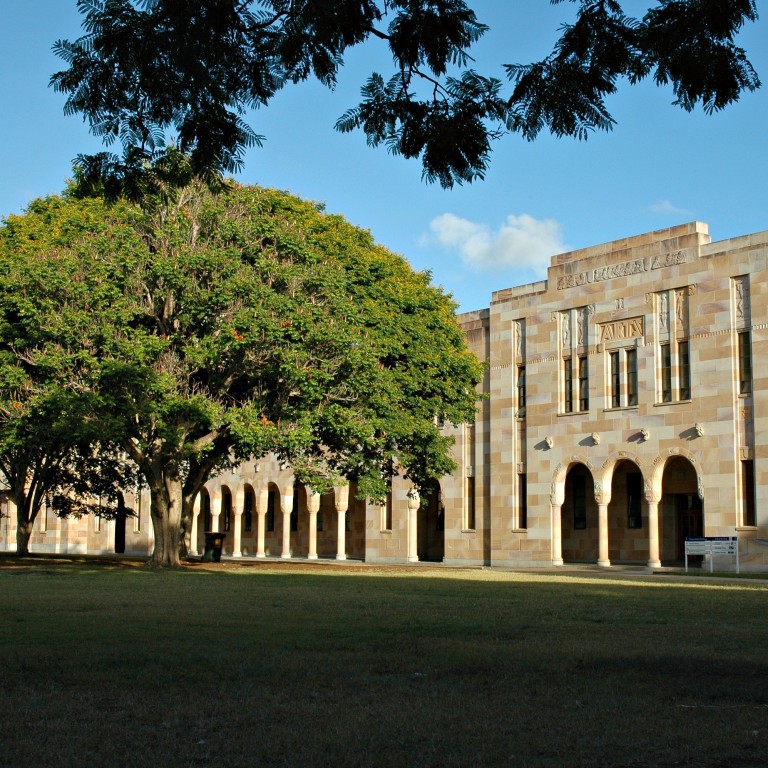 University of Queensland faces heat for naming Chinese diplomat Xu Jie as faculty member
The Australian institution earlier this month named Xu Jie, Chinese consul-general in Brisbane, to a post, with no public announcement
A clash between pro-Beijing and pro-Hong Kong students protesting the city's extradition bill broke out on campus this week
An
Australian
university that was the scene of clashes between pro-Hong Kong and pro-Beijing students this week is under fire from several academics over its appointment of a serving Chinese diplomat as a faculty member.
The controversy comes amid heightened scrutiny of
Chinese influence at Australian universities
, with the government on Thursday announcing an investigation into whether agreements between tertiary education institutions and Beijing-backed Confucius Institutes could violate anti-foreign-interference laws.
The University of Queensland named Xu Jie, the Chinese consul-general in Brisbane, as a visiting professor of language and culture in a July 15 ceremony at the university, according to a Chinese-language statement posted on the consulate general's website.
The Brisbane-based university did not publicly announce the appointment. Responding to This Week in Asia's queries on Friday night, a university representative said Xu was appointed as an adjunct professor until December 2021. This was an unpaid, non-teaching position and such appointments were "common practice", said spokeswoman Kim Lyell.
"In the past three years, the University of Queensland has appointed more than 260 professorial title holders – including current and former Consul-Generals," Lyell said in an e-mailed statement.
"Their role at UQ is to help broaden the university's Australian and international community. It is not the university's normal practice to announce these appointments."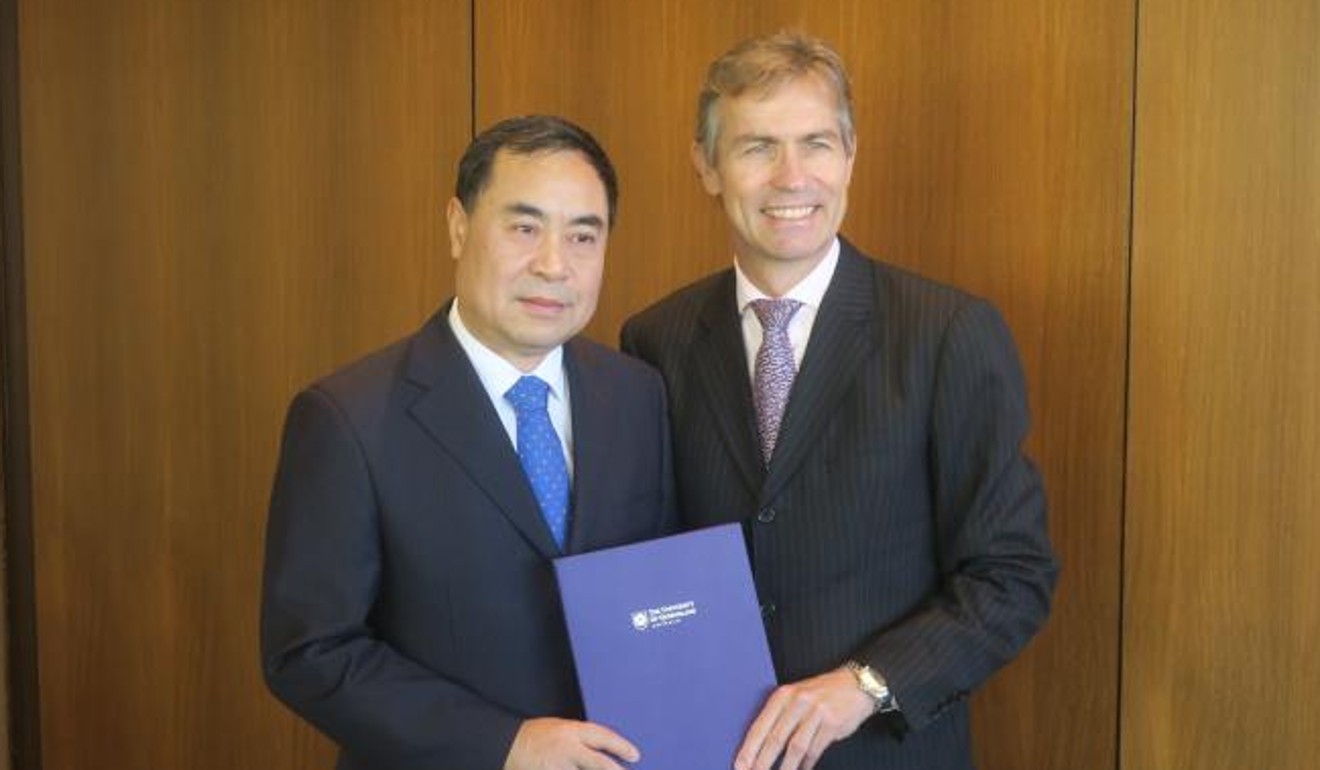 On the university's campus on Wednesday, pro-Hong Kong students said they were attacked without provocation by mainland students who threw punches, yelled insults and ripped up signs that condemned Beijing over its stance toward Hong Kong and the treatment of Uygurs in Xinjiang.
But students who supported the pro-Beijing camp told local media they were also subject to intimidation. An 18-year-old finance student named Minghui Zhu told ABC Australia that the presence of non-Chinese protesters was vexing for mainland students and that tensions rose after a "calm conversation" between both sides.
"It must be someone playing an underhanded game that inflamed and agitated people," he said.
China's consulate general in Brisbane on Thursday blamed a small group of people with "ulterior motives" for "igniting anger and sparking protests from Chinese students, including those from the mainland and Hong Kong," while praising the counter-protesters for their "acts of patriotism".
Meanwhile, an online petition, which appeared to be aimed at students from the mainland, attracted more than 2,800 signatories after condemning the sit-in as a "violent event".
Australian academics asked to comment on the appointment of Xu, who took up his diplomatic post in 2017, described the university's move as unorthodox.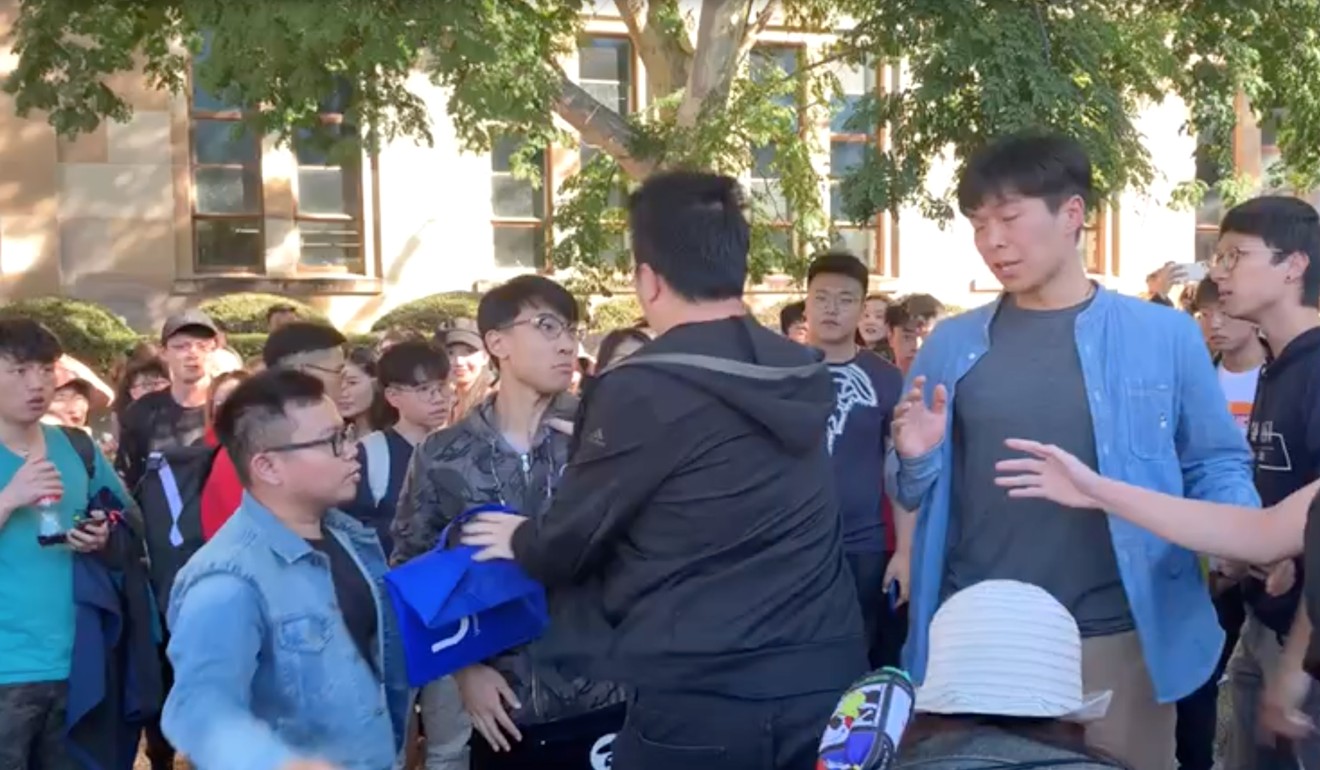 James Laurenceson, acting director of the Australia-China Relations Institute at the University of Technology Sydney, said while retired diplomats could bring valuable experience to academia, the appointment of a serving official was "plainly problematic".
"A diplomat's job is to prosecute their country's interests, not support or practice teaching and research grounded in academic freedom," he said.
Kevin Carrico, senior lecturer in Chinese studies at Melbourne's Monash University, said the appointment was highly abnormal and suggested the university had become too close to Beijing.
"Perhaps the strongest thing I would say is, by appointing an official of a government openly hostile to free inquiry and speech, University of Queensland is sending the wrong message," he said.
Said Clive Hamilton, a professor at Charles Sturt University and the author of Silent Invasion: China's Influence in Australia: "Appointing a serving foreign diplomat to a university post is unheard of … It shows how the University of Queensland has become so starry-eyed about China that it has lost its judgment."
Fears of Chinese influence in Australia led to the passage of sweeping anti-foreign-interference laws last year that strained relations with Beijing.
Education Minister Dan Tehan on Thursday said his department was examining if agreements by which more than a dozen Australian universities, including University of Queensland, host Confucius Institutes should be included on the country's foreign influence registry.
So far, none of the country's 14 Confucius Institutes, which provide Chinese language and cultural education, are registered under the transparency scheme.
Critics say the institutes – which are set up in partnership with Hanban, an organisation under China's Ministry of Education – provide a sanitised view of Chinese society by avoiding sensitive topics such as the Tiananmen Square crackdown and Tibet.
Schools that host the institutes, which were launched in 2004, receive A$10,000 in funding upfront, and are provided books and other educational materials each year.
Tehan's announcement came after The Sydney Morning Herald published the contents of 11 Confucius Institute contracts, several of which give the institutes ultimate control over "teaching quality".
In a Thursday statement, Universities Australia, the peak body for the sector, said tertiary education institutions were "looking carefully at their agreements with foreign entities to ensure they comply with the new laws".
Connect with us on Twitter and Facebook
This article appeared in the South China Morning Post print edition as: envoy's appointment stirs criticism