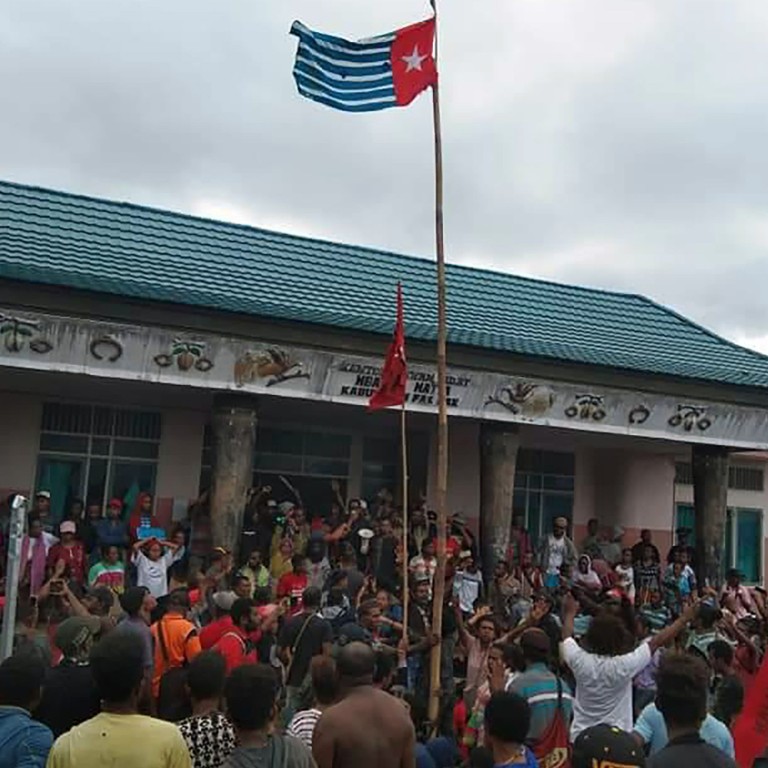 Is Chinese support for Pacific nations shaping their stance on Indonesia's West Papua?
The island nations are unified in support of a UN investigation into human rights abuses in the province, putting pressure on Jakarta
As China's influence grows, Indonesia and Australia are no longer the only sources of financial support for countries in the region
Indonesia's restive province of West Papua was gripped by violence this week as protesters clashed with police, leading Jakarta to cut internet access and send almost 1,000 additional officers to quell the unrest.
The latest demonstrations were against racist abuse suffered by West Papuan students, but a separatist movement in the region has also been simmering since 1969.
In recent years, Jakarta's Pacific Island neighbours have become bolder in their disapproval of the government's handling of calls for independence, recently welcoming a United Nations investigation into human rights abuses in West Papua.
West Papua and the neighbouring Indonesian province of Papua share the same island as independent Papua New Guinea, which is one of 18 nations – including
Australia
and
New Zealand
– that make up the Pacific Islands Forum (PIF).
In their joint communique after the forum, the leaders called for the UN visit to be finalised and a report on the situation to be provided next year. Indonesia, a dialogue partner at the forum, criticised the call, saying it created a negative precedent for interference in other countries' domestic affairs.
Experts say Pacific nations feel freer to express solidarity with West Papua partly due to China's growing presence in the region as an alternative to "traditional partners"
Indonesia
and Australia, which supports Jakarta's sovereignty claim.
Though a few holdouts maintain close ties with Jakarta, analysts warn the developing consensus among Pacific leaders is driving a wedge between President Joko Widodo's already inward-looking administration and its neighbours. This would have an impact on the role Indonesia plays in the Indo-Pacific, as the
United States
, Australia and
China
battle for influence there.
Jakarta has in the past refused to engage with nations that have expressed support for West Papua, a stance displayed this month when Indonesia was among just 12 nations to abstain from an otherwise unanimous vote at the UN on increased engagement with the PIF nations.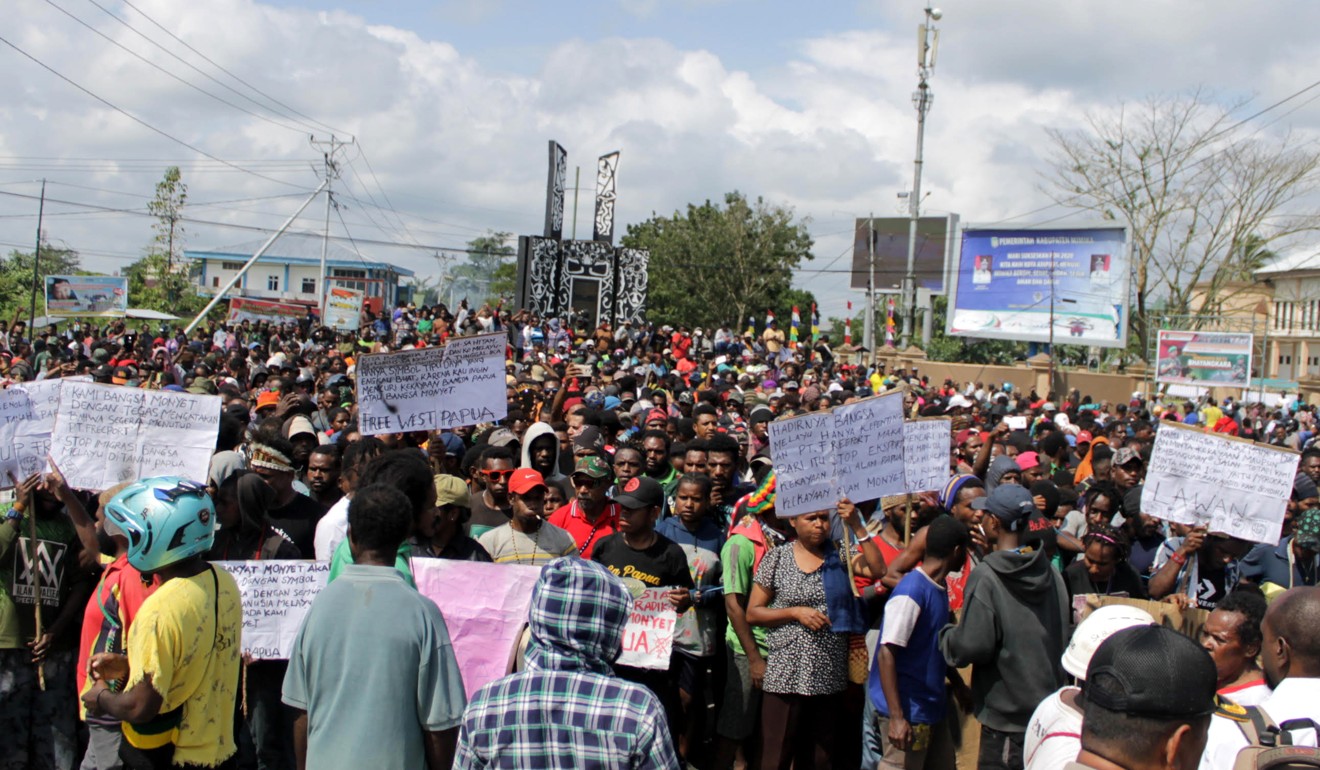 Natalie Sambhi, director of Australian civilian-military relations research collective Verve Research, said Indonesia might rethink its engagement with Pacific states vocal about West Papua.
China last week restated its interest in the Pacific "with no political strings attached", as regional leaders criticised Australian Prime Minister Scott Morrison for his unwillingness to make major policy changes to address climate change, the PIF's top concern.
"We now see the Pacific region moving from a weak stance on West Papua to an action-oriented approach," said George Carter, visiting fellow at University of the South Pacific in Suva. "There is now a regional stance on the human rights violations, which clearly came out in the final statement."
GRASSROOTS SUPPORT FOR WEST PAPUA
Vanuatu has been a staunch critic of Jakarta's track record in West Papua, but last week's PIF in Tuvalu saw other nations such as Tonga speak out as well. The indigenous people of the Papua provinces are Melanesian and more closely linked to those in the Pacific Islands and Papua New Guinea.
Joey Tau, who works with Pacific youth activist organisation Young Solwara, said strong grass roots support for West Papua had contributed to leaders taking a stand.
"The region is moving into a phase where we are able to determine our own path in addressing our priorities," he said. "The Pacific is trying to see where it can find real partnership for development and resources."
According to Sydney-based think tank Lowy Institute, China has provided about US$1.5 billion in aid and low-interest loans in the Pacific since 2011 – with the amount topping US$6 billion if future commitments are tallied.
Australia remains the largest donor to the region, giving more than US$7.7 billion between 2006 and 2016, according to Lowy's data.
Fiji Prime Minister Frank Bainimarama was among the Pacific leaders who said they preferred China's diplomacy to "condescending" Australia at the PIF.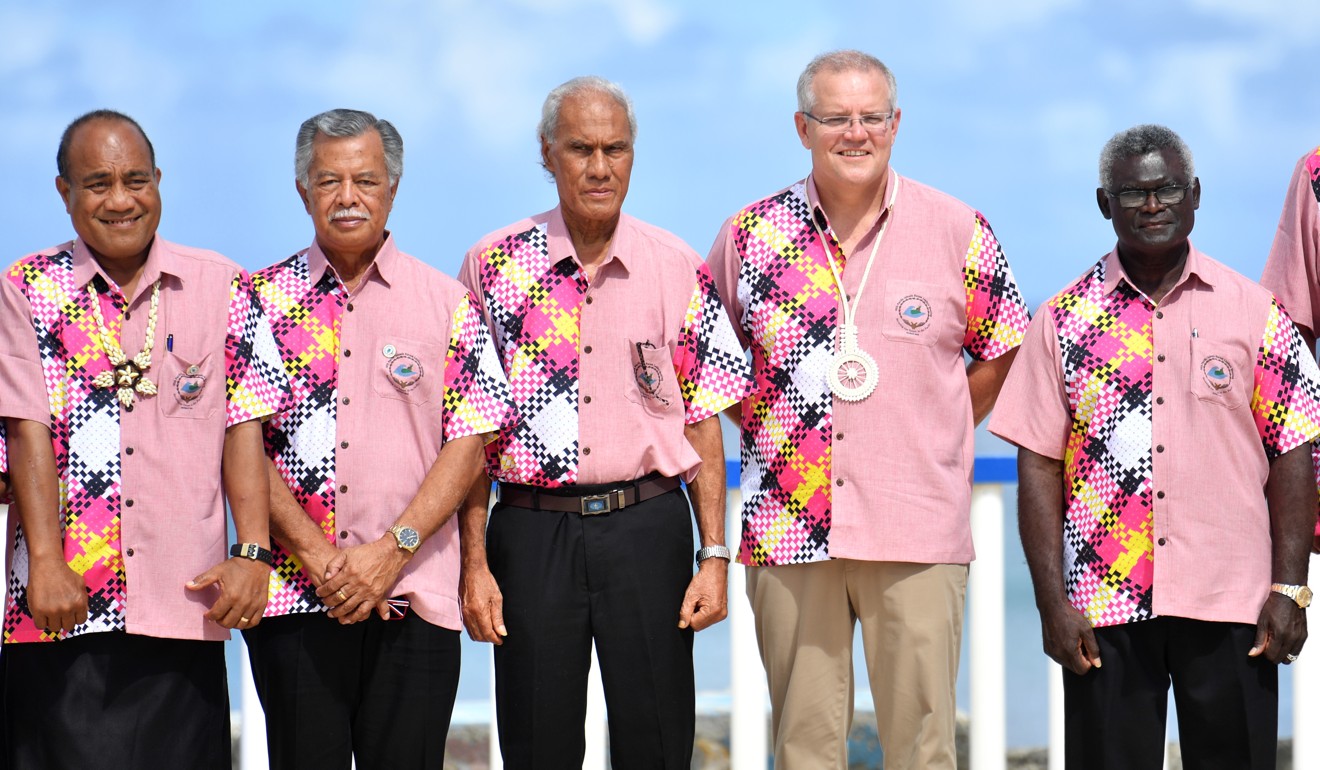 Beijing has rejected claims that its aid comes with debt risks. China's Foreign Ministry Spokesperson Geng Shuang on Tuesday said China had provided assistance to PIF nations "for a long time" with no attached political conditions in order to "promote local economic and social development".
However, experts warn that some nations have taken on an unsustainable amount of debt from China. Tonga currently owes more than US$100 million to China's Export-Import Bank – about a quarter of its GDP – for low-cost loans taken over the past decade.
Geng also said Beijing would work with Pacific countries under the framework of "South-South cooperation" – alluding to China's definition of itself as the world's largest developing nation – and added that Australia had been "spreading the China threat fallacy among island countries".
Chao Xiaoliang, China's ambassador to Samoa, bluntly called allegations of the Chinese debt trap "extremely ridiculous" in a piece for The Samoa Observer the same day.
JAKARTA'S SENSITIVITIES
To some analysts, Widodo's development-focused approach to the province since he took office in 2014 has exacerbated divisions and led to an increase in confrontations between law enforcement and residents.
In December last year, 17 people were killed in an attack on a road construction project in Nduga regency, prompting a military response which has displaced an estimated 35,000 civilians. A team of human rights NGOs and local church organisations last week reported that at least 182 people had died so far as a result of this displacement.
Jakarta's worry is that international attention on the human rights issues in West Papua could risk drumming up global support for the province's bid for self-determination, repeating the experience of East Timor, which gained independence from Indonesia in 2002.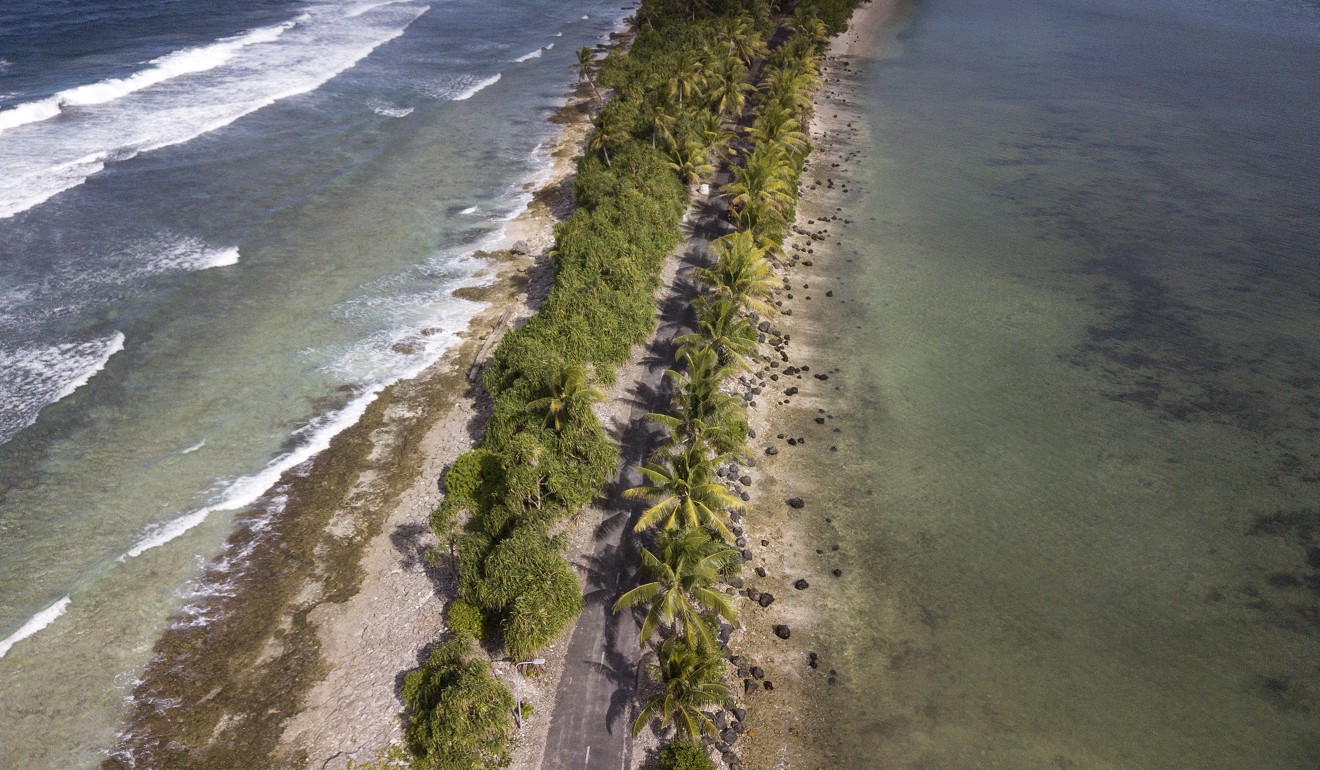 The risk of separation threatens one of the pillars of Indonesia's national ideology, "unity in diversity", which is enshrined in its constitution. West Papuans claim that though Indonesia demands they consider themselves part of the nation, they are rarely treated with the same rights accorded to other Indonesians – the racist taunts and antagonism by police in multiple locations across the country this week being just the latest example.
Rather than East Timor, it is special administrative region Aceh that could offer lessons for West Papua's future, according to Made Supriatma, visiting fellow at Singapore's ISEAS-Yusof Ishak Institute. After a decades-long struggle for autonomy punctuated by violence, Jakarta granted control of the province to former separatist leaders in 2005.
"Nothing is going to change unless the Indonesian government can address the basic issues which the West Papuans say are most important for them – the past and recent human rights abuses," said Supriatma, who added that efforts by Jakarta to invest in infrastructure development in the province have mostly resulted in profits for outsiders.
Observers suggest the issue of West Papua will be front and centre when Vanuatu chairs next year's PIF. But Jakarta is unlikely to bow to pressure from the forum, they add.
"It would take a seismic shift in the international community's stance to considerably impact what has been a non-negotiable part of Indonesia's sovereignty," said Sambhi from Verve Research. "Indonesia has learned this much from the East Timor experience." ■