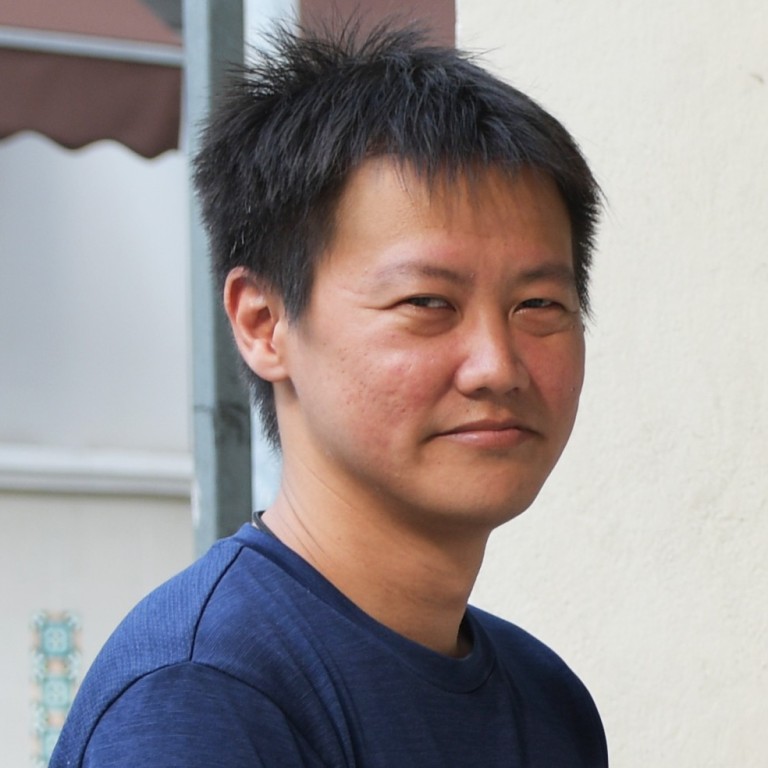 Singapore's food rescuers salvage expired, ugly food to fight waste
Singapore, which threw away 763,000 tonnes of food last year, is starting to get an appetite for reducing edible waste
But as the movement gains momentum, businesses worry about liabilities
Twice a week, Gary Lee makes his way to a childcare centre in central
Singapore
, not too far from his home.
The 36-year-old logistics executive is there for an unlikely reason: the
food
. He collects leftovers from the childcare centre, which would otherwise be thrown away.
When This Week In Asia tagged along for one such trip, Lee collected two containers of multigrain rice, some vegetable soup, and a box of sliced cod fish with gravy.
Lee, who draws a stable salary and can afford to pay for meals, estimates the food is enough to last his family of five for nine meals, spread over three days.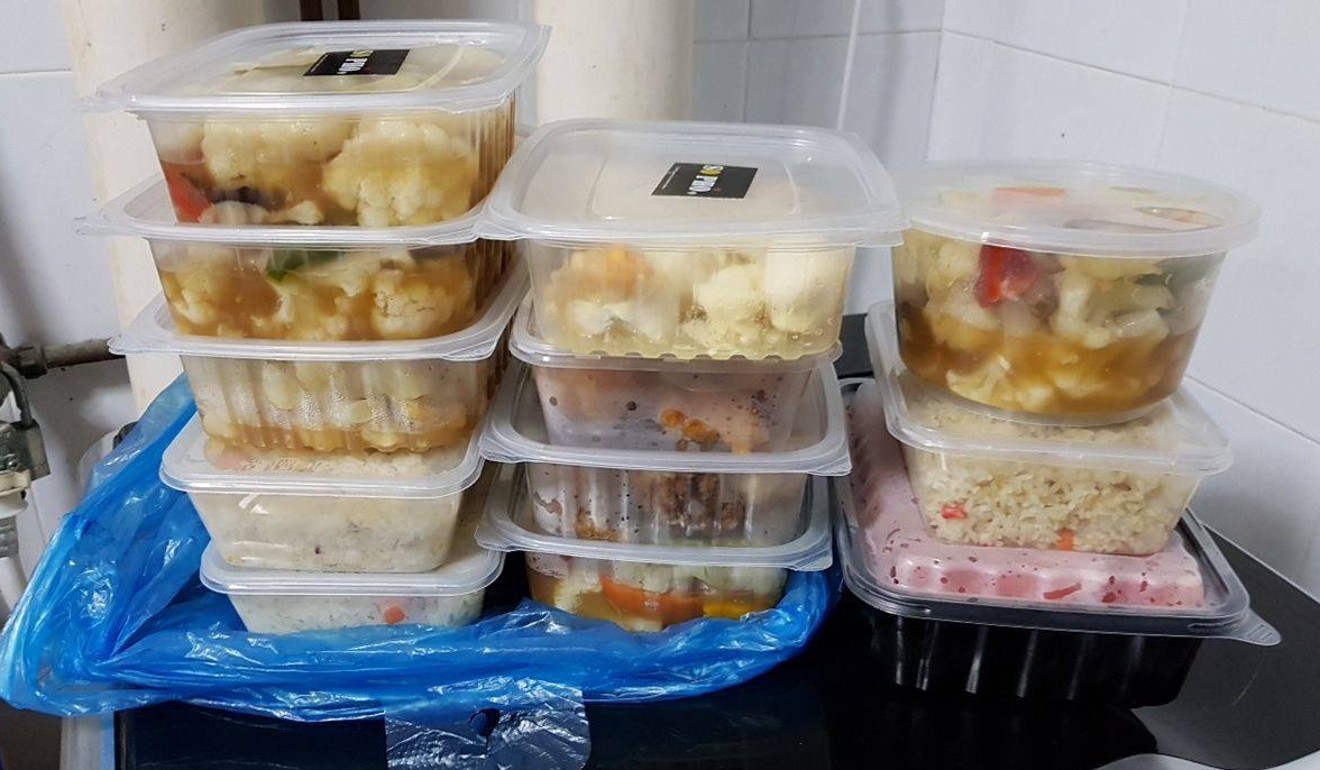 He belongs to a growing group of people in Singapore working in their own ways to reduce the city's mountain of food waste.
The affluent Lion City generated more than 763,000 tonnes of food waste in 2018, a 34 per cent increase from 2008, when the figure stood at 568,000 tonnes. The recycling rate of food waste has remained low at not more than 17 per cent.
But while the government has targeted food waste as a national problem, ground-up movements, like the one Lee is involved in, have proliferated.
Individuals organise themselves through social media, finding creative – albeit somewhat unorthodox in the eyes of some – ways to reduce food waste. In this case, it is collecting unfinished cooked food and eating it, or giving it away.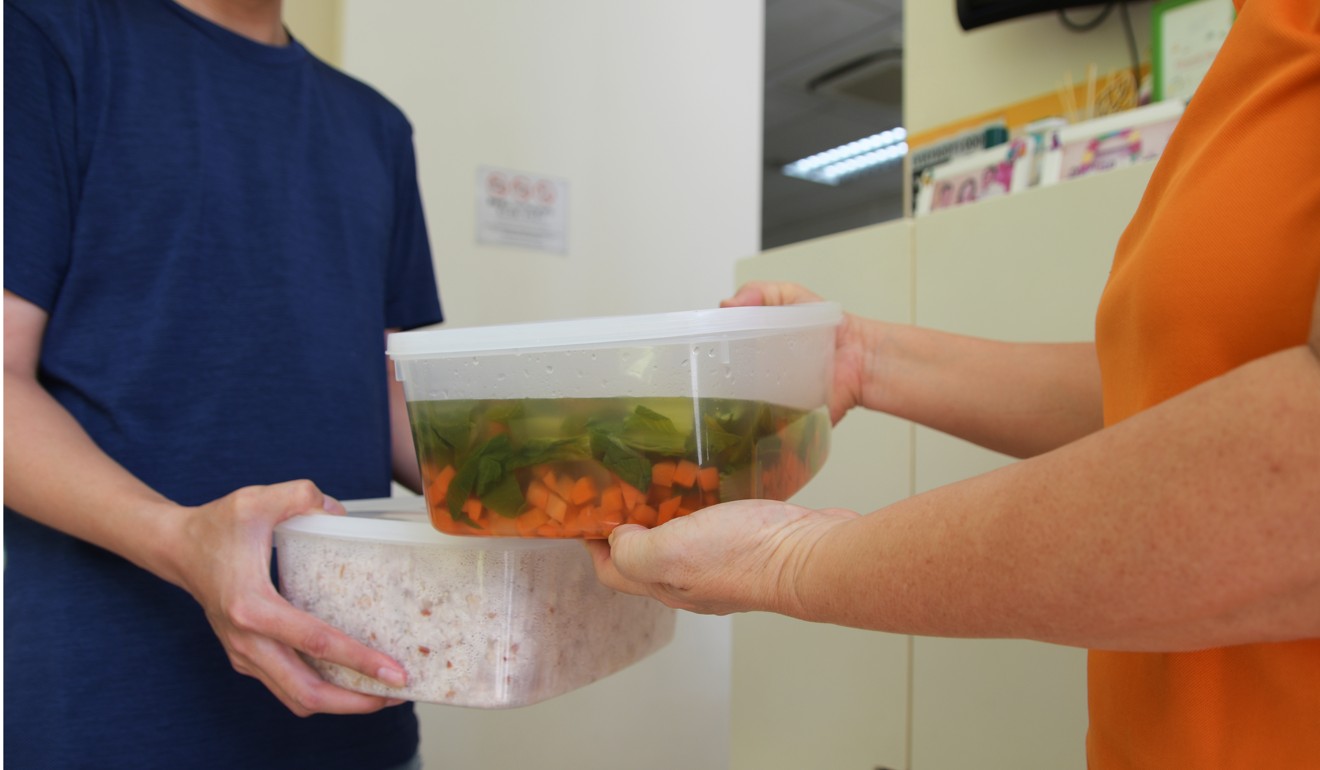 REDUCING WASTE
Lee found out about the childcare centre's leftover food through a group named Food Rescue Singapore. The group exists mainly on the Telegram chat app, and is aimed at salvaging leftover cooked food from eateries, and events with catered food.
Each day, people post details about leftovers they have encountered, in the hope that those in the vicinity can collect them.
A posting on May 22, for instance, showed photos of leftover sandwiches, spring rolls, pizza slices and grilled chicken wings from a halal buffet spread at a corporate event. The member who had made the posting had indicated the address, and said: "Please bring your own containers. Caterers will be clearing at 6pm."
The Telegram group began life with just 10 members in 2017. Today, it has more than 2,540 members. Its founder and main administrator Den Teo said he often noticed catered food at conferences, events and weddings go to waste.
He wanted to start a platform that would allow people in Singapore to trade such information.
He had observed similar efforts taking off in local universities to tell students of leftover food on campus that was free for the taking. But there were no channels for a nationwide effort, and Teo, an IT professional in his 40s, sought to plug that gap. He has modest aims.
"Sometimes the quantity of the leftover food is quite small, so you can't give it to charity homes. But the rescuers can eat it or distribute it within their own networks. Our aim is to salvage the food and not waste it – so long as the food is eaten and not thrown away, that is great," he said.
The amount leftover varies – sometimes it is just enough for one man's dinner, other times it can feed a dozen labourers at a worksite. The degree of unpredictability is a key challenge in salvaging cooked food as there is no structure – the food varies day to day, in type and quantity.
There have been instances when volunteers have collected bags of just cooked plain rice from a restaurant. "Our volunteers recooked the food and added eggs, vegetables and meat to make it a complete meal, and distributed it to migrant workers at construction sites," Teo said.
Another challenge is that successful food rescues in the chat group depend largely on timing and location – the group sees a higher response rate on weekends, and venues in the heart of the city tend to generate more interest.
Teo has been moving towards pre-planned rescues to mitigate the problem of unpredictability. He encourages members in the chat group to tell him of events in advance, so that he can have a few food rescuers on standby.
The childcare centre is an example of a pre-planned rescue which started in January this year – on weekdays, there are food rescuers expected to collect its leftover food. The centre manager said since this arrangement started, she had not had to throw leftover food away.
Teo had also reached out to Eunice Leow, a 39-year-old tutor, who got married in March this year. Both were members on a
Facebook
group focused on a zero-waste lifestyle.
Leow was keen to salvage the leftover food from her wedding, but was not sure how to go about doing it.
"Den approached me and told me what he was doing, and asked if I was interested for his group to rescue the food at my wedding. I said: 'Of course! I don't mind it at all'," Leow said.
She had opted for buffets for both the lunch and dinner sessions, held at a hotel and a cafe respectively, as it was easier to pack the food. Two people were on standby for each session, and showed up at the venues as the celebration wound down with containers to pack the food home.
While the bride and groom were happy not to let their wedding food go to waste, the hotel and cafe were surprisingly resistant to the idea. In fact, the hotel made the food rescuers sign an indemnity form.
"Both venues were not immediately supportive. It seemed that they would rather throw away the food than to let people pack it up and take it home," she said.
TAKE PERSONAL RESPONSIBILITY
The reactions highlight the problem of dealing with leftover food. Food establishments – even those that genuinely wish to give away excess food instead of discarding it – may not do so as they are worried about potential liabilities.
But Daniel Tay, 41, who runs another volunteer food rescue programme that focuses on excess and unwanted vegetables and fruits, offered a suggestion: the government could enact a Good Samaritan law to protect businesses that donate excess food and leftovers.
"But consumers also have to be savvy and do the look-smell-taste test before eating anything. If you follow the rule strictly, chances are you are going to be safe," he said. "We need to learn to take more personal responsibility for the food we eat."
Nominated Member of Parliament Anthea Ong raised a similar proposal in Singapore's parliament earlier in February.
She suggested the law could make it costly for businesses to throw away edible food, hence forcing them to look for alternative ways to deal with leftovers. At the same time, businesses should be incentivised to donate their edible leftovers, for instance by receiving tax rebates when they donate food.
Tay, who has made a name for himself as the city's resident "freegan" (a person who eats and uses only discarded food and items), runs SG Food Rescue.
The volunteer outfit goes to wholesale markets to collect unsold and excess vegetables and fruits – including "ugly food", which according to Tay is a common cause of commercial food waste – to distribute them to homes and community fridges.
Tay's team collected more than 100,000kg of fruits and vegetables last year.
"This is just the tip of the iceberg. We are only dealing with fruits and vegetables, but there are many categories of food waste – fruits, vegetables, meat, cooked food, packaged food, foods that are past the expiry date, and foods that are near expiry date," he said.
"Our outfit only collects from that many stalls. Think about how much food is being wasted across the country at all the markets."
Ong told This Week in Asia that such actions show a mindset shift among Singaporeans.
"I think the mindset shift that is happening now is deeper than just 'I'll not waste food' or 'I'll order just enough'," she said.
"With the work that the ground-up movements are doing, they are throwing light on the whole supply chain and the gaps where wastage happens systematically. This awareness will bring about a mindset shift anchored in a clear understanding of where our food comes from."
Though SG Food Rescue is concerned about salvaging fruits and vegetables, the outfit has unwittingly started another movement where people trade food items among themselves – including half-opened and expired items.
The outfit's Facebook group is meant to document its activities, but today, it is predominantly a giveaway platform. People post about the food items they no longer want, and those interested will get in touch with them.
A scroll through the Facebook group shows users giving away packs of cereal, instant oats, chocolates, cans of tuna flakes, baked beans, and evaporated milk.
Some items have expired, but this does not stop people taking them. In a pinned post on the Facebook group, Tay explains that a product's expiry date means the item can no longer be sold beyond that, though it may still be safe for consumption.
"It is the most basic thing an individual can do about food waste – that you try to give away something you don't want before you throw it away," said Tay.
"It also helps people recognise that there is always someone out there who might want the things you throw away."
This article appeared in the South China Morning Post print edition as: City food rescuers have a hunger for salvaging leftovers