Climbing Everest: an expensive way to live and die
Climbers who have paid up to US$45,000 to summit Everest are often determined to succeed or die trying.
When they fail, it can cost even more to retrieve their bodies
O
ver the years
, Ravi Thakur had made several unsuccessful attempts to join the Indian army. The 27-year-old, a trained mountaineer from Sonipat in north
India
, then set his sights on a different accomplishment – climbing Mount Everest.
On May 17, he fulfilled that ambition, making it to the top of the 8,848-metre peak, but the gruelling four-day ascent had taken its toll. While resting for the night at Camp IV, a pit stop at 7,920 metres with little oxygen and sub-zero temperatures, Thakur died in his sleep. His was among the 11 lives claimed by Everest this year.
There is no standard protocol when people die on the mountain. Rescue and retrieval operations are as risky as they are expensive, costing between US$20,000 and US$70,000. Many climbers thus prefer to be "committed" to Everest. Since Thakur had expressed no such desire to his family, they wanted his body back.
"When there's an accident on Everest, we can send a team of Sherpas [members of the eponymous
Nepali
ethnic community who work as mountain guides] trained in such rescue operations," said Thaneswar Guragai, manager of Seven Summit Treks, who coordinated the retrieval of Thakur's body. "They need to not only be acclimatised to the altitude but also strong enough to carry an additional person. Even while doing so, they're risking their lives."
On May 20, a team of six Sherpas trekked from base camp, at 5,335 metres, to Camp IV despite the hostile weather that had forced the government to issue a temporary advisory against summiting. Within 48 hours, they had returned with Thakur's body. A helicopter then carried it to his family, who had been waiting at the Nepalese capital of Kathmandu. The entire operation cost nearly US$44,000.
Nearly 300 people have died climbing Everest. Many lie frozen en route to the summit, but, in recent years, climate change has started exposing more corpses. Climbers' families are also increasingly insistent upon getting their kin back. A few trekking groups have thus started offering services to take corpses down from the mountain.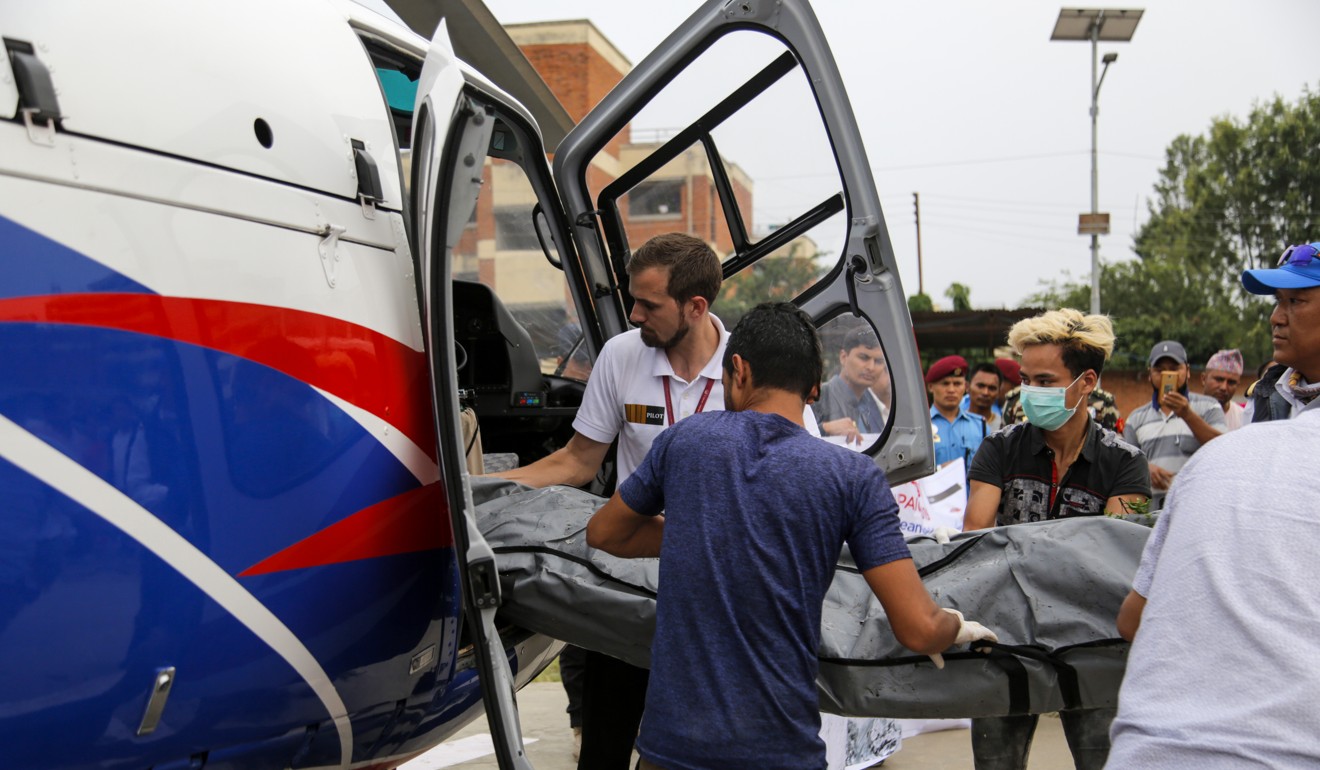 This year, the bodies of nine of the 11 who died were successfully retrieved. The Nepalese government also undertook a six-week "clean-up" campaign in April and last month, collecting 10 tonnes of garbage and four bodies.
It is no easy task, though. Between four and eight people are needed to conduct a rescue or retrieval operation. The body is mounted on a sledge or a stretcher, tied with ropes that are held by Sherpas on all four sides; the Sherpas then haul it together to avoid slippage.
Although the Nepalese government fixes support ropes all the way to the summit at the beginning of every climbing season, every ascent is fraught with risks. In 1984, an attempt to recover the corpse of a German mountaineer ended with both Sherpas being killed.
The US$11,000 climbing permits are given on a first-come, first-served basis and can be bought by complete novices as long as they pay the fee, complete the necessary paperwork and submit a medical certificate of fitness. Nepal issued a record 383 permits this year, which earned the developing nation 442 million rupees (US$3.9 million).
In the last week of May, a photograph showing a "traffic jam" of more than 200 people at the Hillary Step, a rocky outcrop just before the summit, went viral online. Given the high number of deaths this season, the government was panned for prioritising revenue over safety.
But Dandu Raj Ghimire, director general of Nepal's tourism department, said it would be inaccurate to link inexperience or overcrowding to the high rates of casualties this year.
"If you look at the profiles of those who died, most of them were experienced mountaineers," he said. "All climbers had a two-week window to reach the summit this year, but bad weather from May 18 to 21 forced us to cut it short by four days. The photograph that you see is from May 24 when there was considerable pressure on the peak. And even then, the traffic jam was only for a few hours, not at all times."
Richard Salisbury of the Himalayan Database, which records all expeditions in the Nepalese Himalayas, said while the duration of the "traffic jam" this year was among the longest, it was certainly not new. "These have been occurring off and on for the last 20 years or so, depending upon the weather forecasts," he said.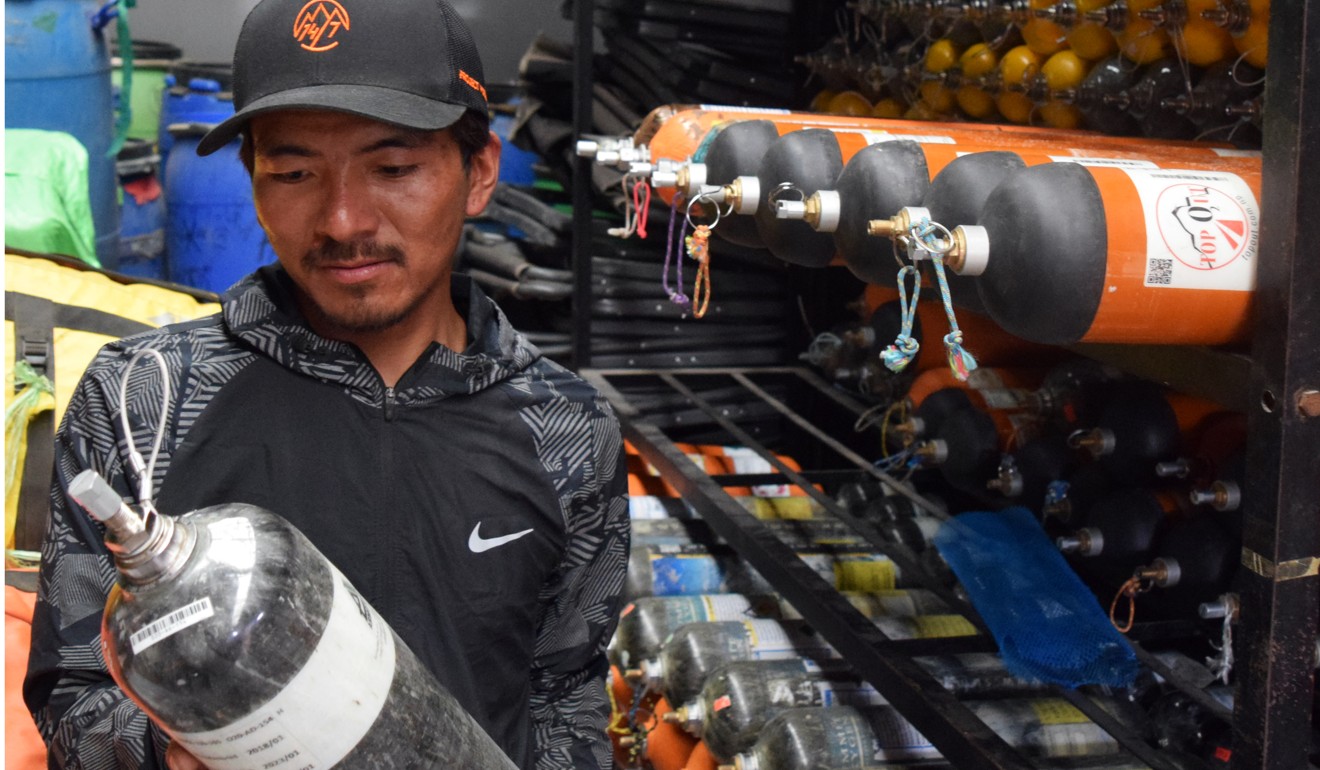 The government of Nepal has now formed a committee to study the shortcomings of its system and recommend changes to avoid incidents. But many local guides blame the risks of hostile terrain and human error, often on the part of the climbers. Climbers, they say, tend to push themselves hard to reach the summit, despite counsel from the Sherpas. Some expend most of their energy on the way up and find themselves exhausted during the descent.
In 2016, a member of the Pakistan army was too tired to walk on his way down from the summit. "He was a very slow climber. I knew we wouldn't make it up and back in time," recalled Dawa Sange Sherpa, just 20 years old at the time. "I told him to turn back several times. Then he switched off his radio."
Seeing his client running out of oxygen, Dawa radioed for help and lent the man his own oxygen bottle. On arrival, the rescue team found them unconscious. Both eventually lost their fingers to frostbite.
"In places like Mount Kilimanjaro in Tanzania or Mount Elbrus in Russia, trekking groups have the authority to cancel or turn back from an ongoing expedition if the weather gets bad," said Umesh Zirpe, a mountaineer from India whose Guardian Giripremi Institute of Mountaineering has led many expeditions to the Himalayas. "There are no such rules in Nepal. So you often see climbers going against the Sherpas' better judgment."
While such grit and adrenaline have also resulted in successful summits, a crucial determining factor behind such a gamble is money. It costs anywhere between US$25,000 and US$45,000 to climb Everest, which includes the cost of equipment, transport, Sherpas and the government permit. Many raise this money through sponsorship and after dipping into years of savings. They are thus determined to complete their mission – or die trying.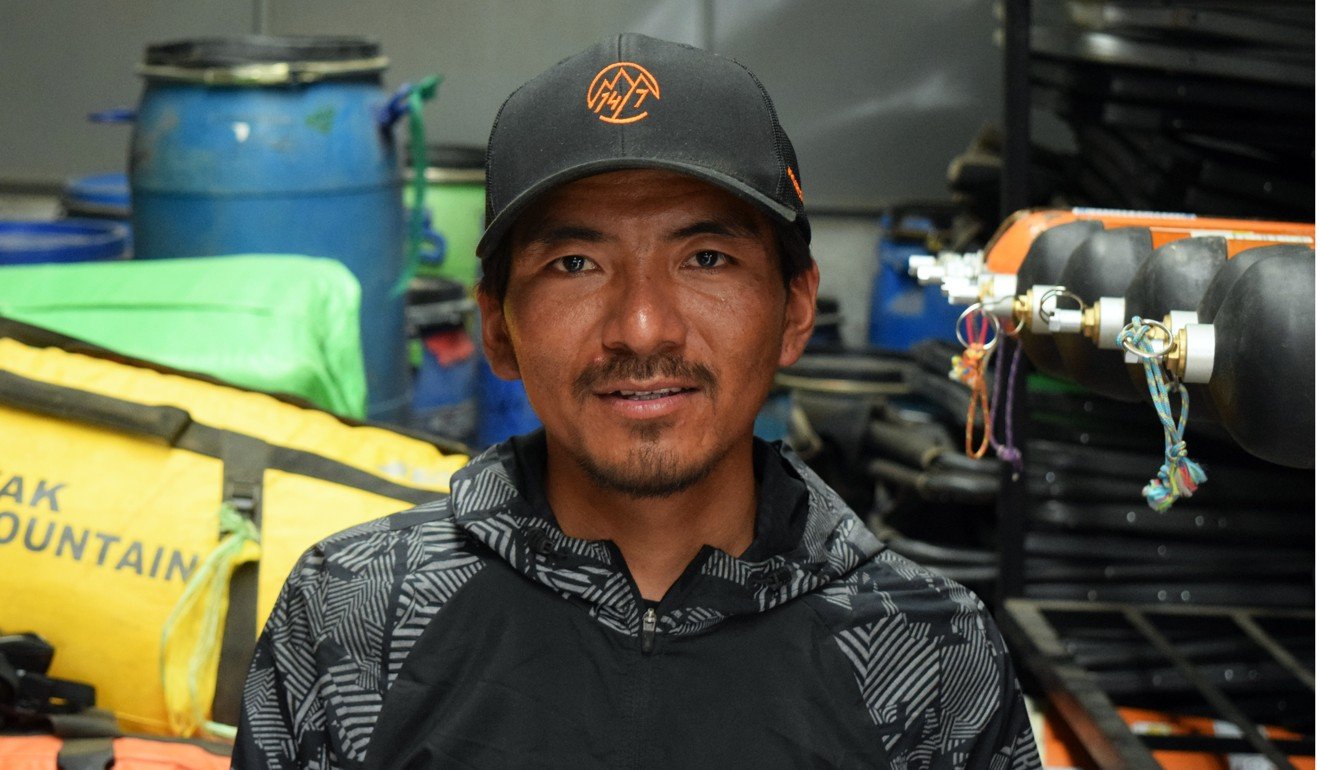 Mingma David Sherpa saw a corpse for the first time in 2010 while on his maiden expedition to the summit. He also remembers seeing climbers in distress, waiting to be rescued, but had to walk past them because he had to assist his client. After the 2015 earthquake in Nepal killed 22 climbers and stranded 61 others, he could not take it any more.
In 2016, he formed a "Sherpa Rescue Team" with five others, funded by insurance companies and a television documentary crew, and offered free rescue to anyone in need. Among the 52 people his team rescued that year, he remembers Chetana Sahu's situation as being the most difficult. Sahu, a resident of Kolkata in India, was stranded at 8,600 metres with her Sherpa and was fast running out of oxygen.
"It takes five hours to get from Camp IV to where she was," Mingma said. "I pushed myself and did it in three. I was with her on the radio throughout, telling her, 'Think of your husband, think of your kids'."
Mingma and another Sherpa reached the pair at 9pm, and carried them through the night until they reached Camp IV at 5am. "I knew I was the stronger one. So I told myself, use it to save a life."
The two are still in touch. Last week, Chetana told Mingma her daughter's birthday was coming up soon. "As a birthday gift, she'll be telling her daughter our rescue story," he said, smiling. ■