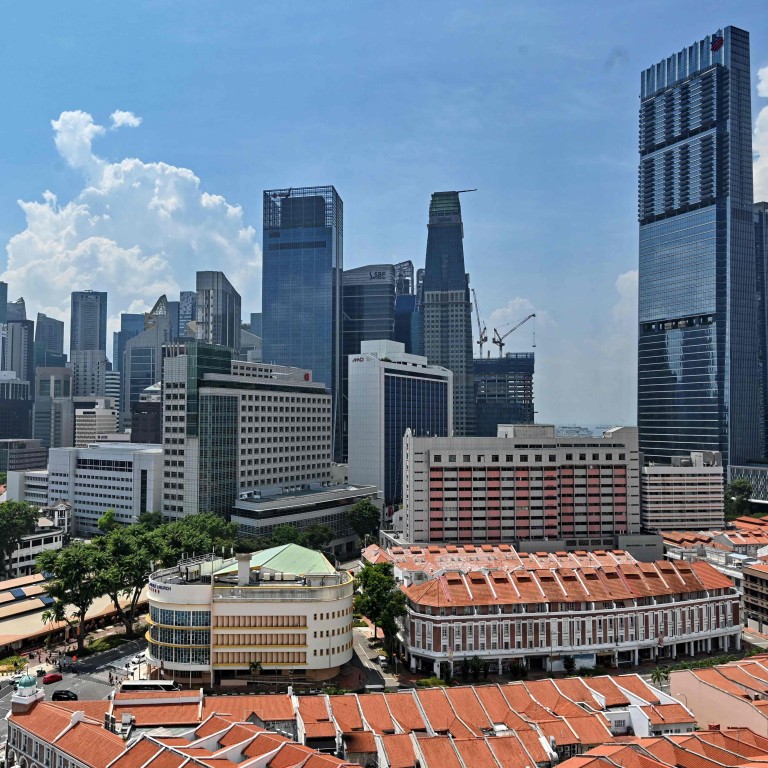 Singapore's climate change dilemma: elevate or leave. What are the solutions?
About 30 per cent of the Lion City's 721 sq km is less than 5 metres above sea level, and experts predict the surrounding waters could be a metre higher by 2100
Officials want to reclaim land to tackle the problem, but environmentalists say mitigation is also needed and the city needs to see the bigger picture
As low-lying Pacific nations explore the idea of building artificial land to survive
climate change
, a country less known as a victim of the phenomenon may be following in their footsteps.
Singapore's Prime Minister Lee Hsien Loong in his annual
National Day address
on Sunday floated a number of solutions the city state could adopt to address the fallout from global warming.
He said about S$100 billion (US$72 billion) would be needed over the next century to make these proposals a success and protect the country's 5.6 million residents from rising sea levels.
"We should treat climate change defences like we treat the Singapore Armed Forces – with utmost seriousness," he said. "Work steadily at it, maintain a stable budget year after year, keep your eye on the target and do it over many years and several generations."
About 30 per cent of
Singapore's
721 sq km is less than 5 metres above sea level. Lee said new buildings would have to be constructed on ground at least 4 metres above water, and the government would look at ways to protect existing low-lying areas as well as build offshore islands.
Reclaiming land or even buying it from neighbouring territories is a strategy being studied by a number of
Pacific island nations
.
Kiribati, one of the world's lowest-lying countries, plans to buy 20 sq km from nearby Fiji to add to its existing 811 sq km of land and relocate many of its 116,000 people.
The Marshall Islands, also in the Pacific Ocean, faces a similarly stark choice for its 53,000 residents – elevate or leave, given that rising sea levels threaten to submerge the entire nation.
But Benjamin Horton, chair of the Asian School of the Environment at Nanyang Technological University in Singapore, said the Maldives, a 298 sq km island nation in the Indian Ocean, was the "poster child for rising sea levels". Its government is attempting to reclaim, fortify and build new islands to save 430,000 citizens from homelessness.
Horton suggested
Singapore
consider doing the same. Many of the country's older buildings cannot be transported to higher ground. Prime Minister Lee said other measures were being explored, including the construction of polders, a method commonly seen in the Netherlands by which pieces of low-lying land are reclaimed with the protection of dykes.
When an area to be reclaimed has been identified, a dyke is constructed around it and the water inside drained out to create a low-lying tract below sea level.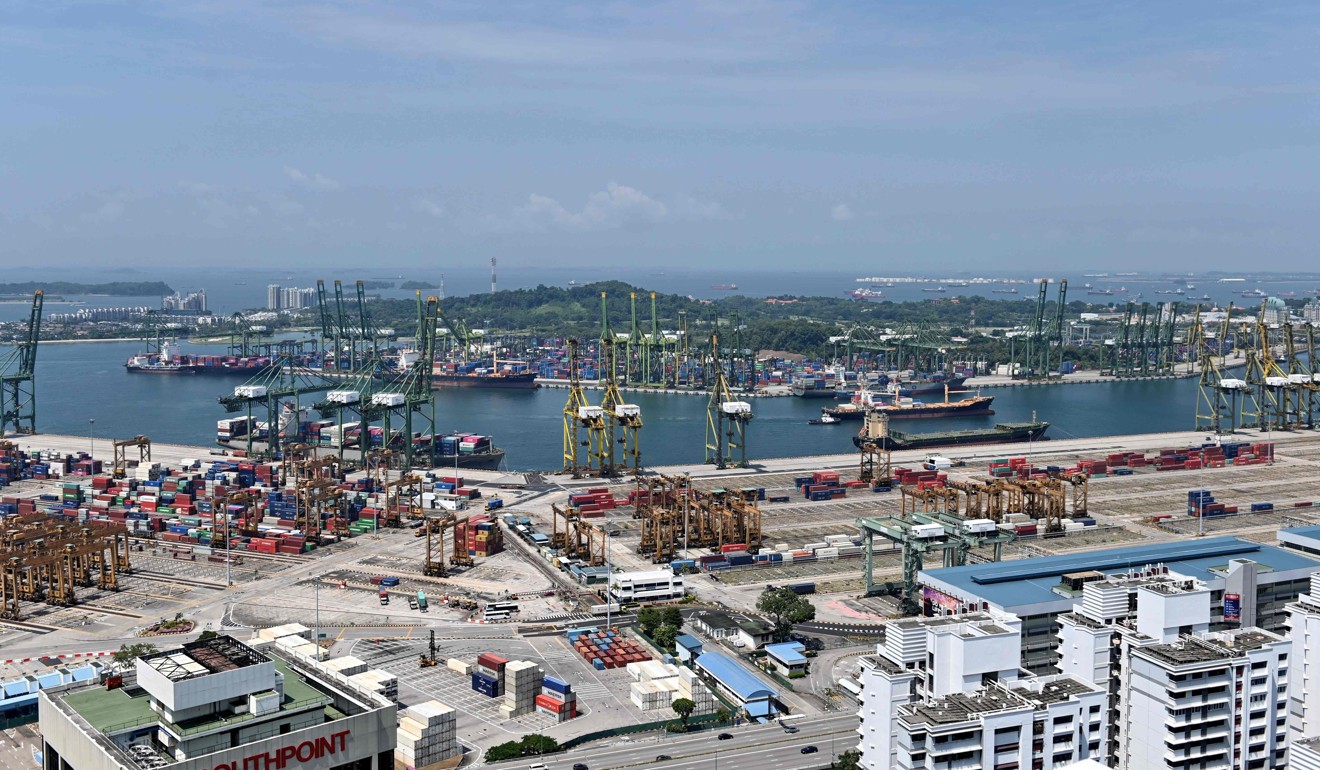 Lee said Singapore was already experimenting with a small polder near the outlying Pulau Tekong. Government agencies would then examine the various options and "may deploy a combination of solutions together to prevent flooding and inundation from sea level rise", according to the Ministry of the Environment and Water Resources.
The ministry's Centre for Climate Research projected that by the year 2100, the sea around the city state could be a metre higher than that of today.
The prime minister's push to tackle the problem has struck a chord with many Singaporeans.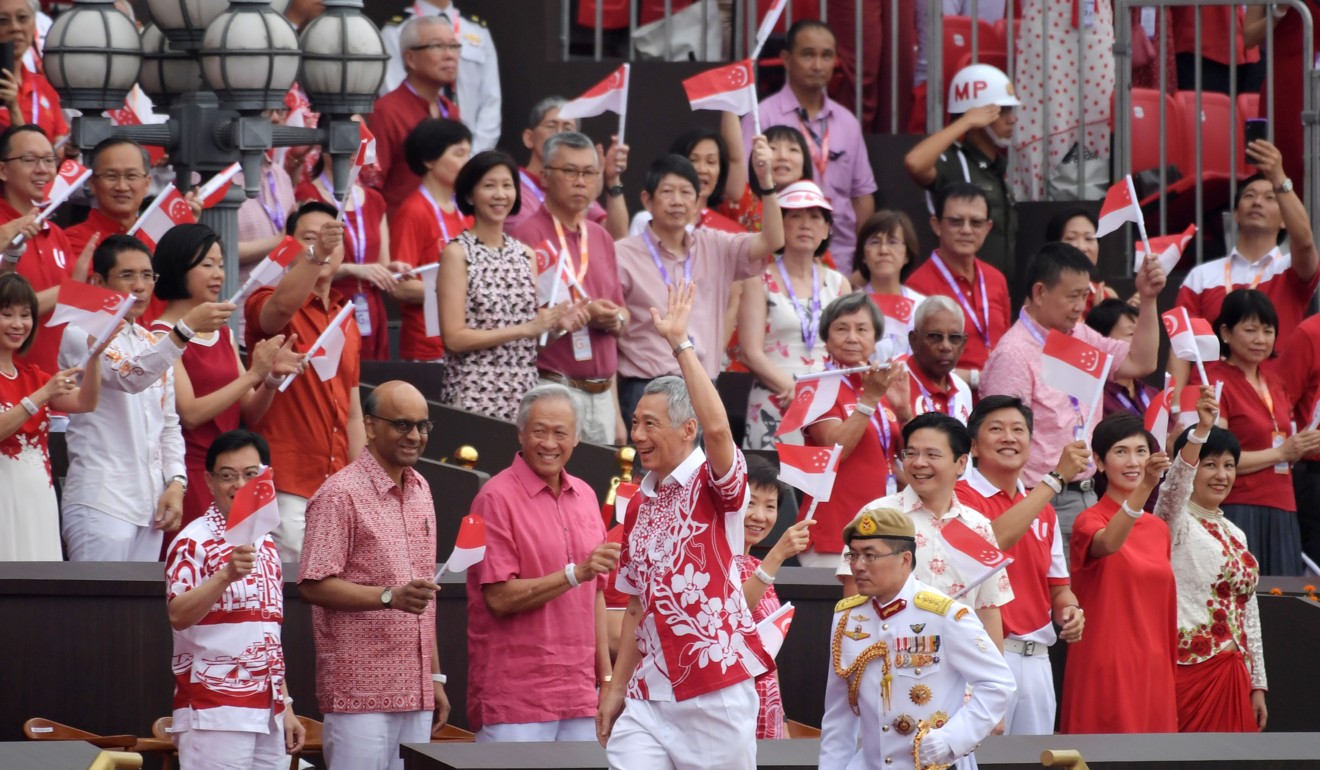 Independent pollster Blackbox Research surveyed 1,002 city residents and found 21 per cent viewed the part on climate change in Lee's National Day address as "most impressive".
Sections on the retirement age and worsening economy were given the same rating by only 10 per cent and 11 per cent, respectively.
Blackbox founder and managing director David Black said the results reflected how "Singaporeans are becoming more and more sensitive to sustainability issues".
Environment
experts were also encouraged by Lee's address and his call for Singapore and other countries in the region to come up with solutions.
Adam Switzer, associate chair of the Asian School of the Environment, said rising seas were the "biggest threat" to the city state in the short term.
"There is a real urgency to this, as Singapore already experiences nuisance flooding in some locations during the highest yearly tides or in combination with local storm surges … The longer we wait, the higher that cost will be," he said.
Switzer welcomed the idea of polders but cautioned that they would require much energy and continued upkeep to drive their extensive pumping systems.
Horton meanwhile said Singapore needed a "robust and accurate local projection" of the local sea-level rise before deciding on a path forward.
"Singapore must invest in the science of sea-level rise before it spends up to S$100 billion on adaptation measures," he said. "
Science
first – responsible, cost-effective adaptation follows."
The rise would vary across countries, Horton explained, and would be dependent on factors such as ocean and atmospheric circulation patterns and tectonic vertical land motion. Understanding these variables would be key to predicting the impact of rising seas. Lee alluded to such concerns in his speech.
However, Marvin Montefrio, an assistant professor of social science at Singapore's Yale-NUS College, said the country also had to think about mitigation as well as adaptation.
"While it is good that we are already accepting the inevitability of the effects of
climate change
and beginning to find solutions to protect us from these impacts, we should still make concerted efforts to help mitigate the problem," he said.
"If we don't … then whatever adaptation solutions we do now may just end up futile in the future."
Lynette Cheah, an associate professor of engineering systems and design at the Singapore University of Technology and Design, warned there was more to climate change than meets the eye.
"The impacts of global warming on food production and food security in
Asia
will likely lead to a decline in crop yields and productivity," she said. "Building resilience to these potential impacts will also be important."