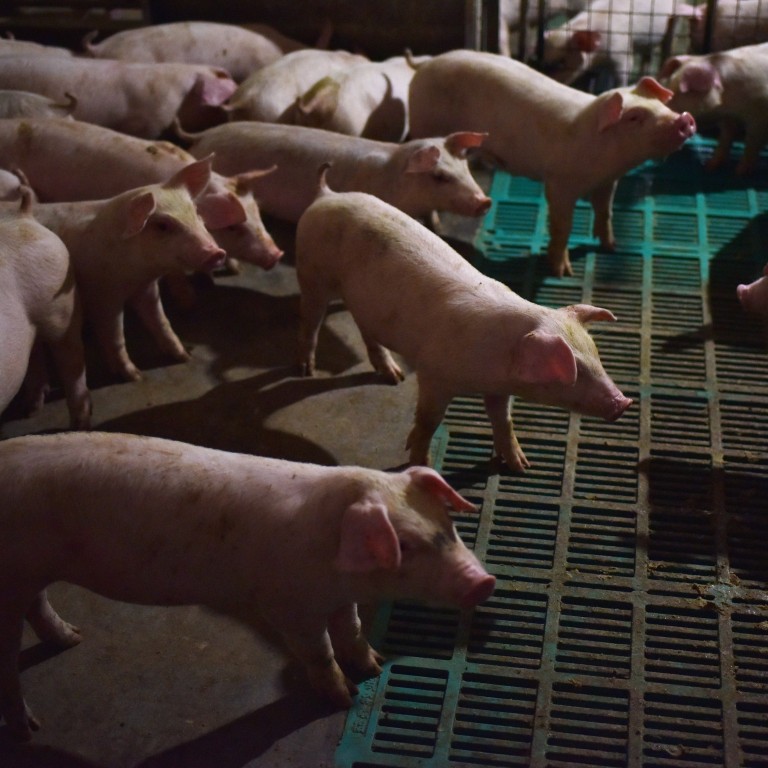 Analysis
Swine fever, climate change, Armyworm: a perfect storm for Asia's food prices
Global food prices recently hit a five-year peak but a variety of factors mean the worst may be yet to come
Asia is acutely vulnerable, and governments may have to reconsider their policies in response
The UN's Food and Agriculture Organisation (FAO) in its report on Thursday indicated global food prices have risen to their highest in five years. There are many factors but a mixture of biology-related and climate-related phenomena suggest this trend may continue.
These increases were fuelled by recent surges in the price of vegetable oils, sugar and dairy, as well as some increases in cereals. Meat prices increased the most steadily of all the food types monitored by the FAO. Overall, these increases will force lower-income families to forego food purchases, leading to negative nutrition effects.
In 2019, more than 6 million pigs were culled from supply chains and millions more died due to African Swine Fever (ASF), thousands of hectares of corn have been devoured by an insect, and prolonged drought and fire have destroyed crop, grazing lands and livestock in Australia. Such stresses on food systems could foreshadow a period of even higher prices in 2020.
African Swine Fever and other viruses
Domestic pig industries have been disrupted since ASF spread from Kenya through Eastern Europe into Asia. After showing up in August 2018 in China's Liaoning Province, the highly contagious virus spread to nine other Asian countries.
In China alone, the pig population is estimated to have been reduced by half. This has caused a rise in pork prices and increased demand for other meats. The FAO characterised this as the largest animal disease outbreak in history and it shows no signs of abating.
ASF is not known to cross species lines or infect humans but that may not be the case with other animal viruses. The last known outbreak of a human disease caused by an animal virus was the Avian Flu in 1997 in Hong Kong, caused by the H5N1 virus, which killed six people. The FAO has warned of an ongoing threat to bird and human health and the Avian Flu H5N8 virus was recently detected in turkeys in Eastern Poland, where 40,000 birds were slaughtered. This virus can also affect humans.
Fall Armyworm and other insects
Crops have not been spared. The destructive insect pest known as Fall Armyworm (FAW) first appeared in Asia in 2018 and spread from India to Bangladesh, Myanmar, Sri Lanka, Thailand, the Philippines, Vietnam and China, destroying thousands of hectares of corn, both food and feed corn.
Half China's provinces were invaded by this pest by mid-2019, causing significant losses despite increased pesticide use, forcing the country to expand corn imports.
Although the damage for the current corn-growing season has been done, the full effect on corn prices may not yet be clear. It will also be worth watching to see whether measures taken by countries for the 2020 growing season have the desired effect.
Climate-induced drought and fire
Australia, one of Asia's major food-exporting countries, has been struggling with prolonged drought and its effects on crop and grazing lands. Recent bush fires have destroyed vast swathes of forests and farmland, inflicting losses worth millions of dollars.
The combined effect of drought and bush fires could be reduced Australian food exports to Asia, especially in livestock and dairy products.
Even before the bush fires, the Australian Bureau of Agricultural and Resource Economics and Sciences in June 2019 predicted wheat exports would be 18 per cent lower in the 2019-20 season. For the first time in more than a decade, Australia has imported wheat to make up for its shortfall.
What next?
The effects of localised supply shortages, price increases and even changes in diets have been observed in India (onion shortages), Malaysia (leafy vegetables) and Singapore (eggs).
Such reductions and disruptions leading to price spikes appear likely to converge at the beginning of 2020, coinciding with Asia's festive season when there is increased demand for many items. Chinese consumers have already shifted from pork to other options such as chicken.
Asian countries are also likely to implement tighter biosecurity measures such as increased checks at border crossings to prevent disease spreading. To avoid the chaos created during the 2007-08 food crisis, openness in reporting outbreaks and transparency in data sharing will be key to avoid panic buying.
Similarly, the effects of climate change are likely to increase rather than decrease, potentially creating a perfect storm for food supplies and prices.
Professor Paul Teng is adjunct senior fellow at the Centre for Non-Traditional Security Studies, Nanyang Technological University, Singapore