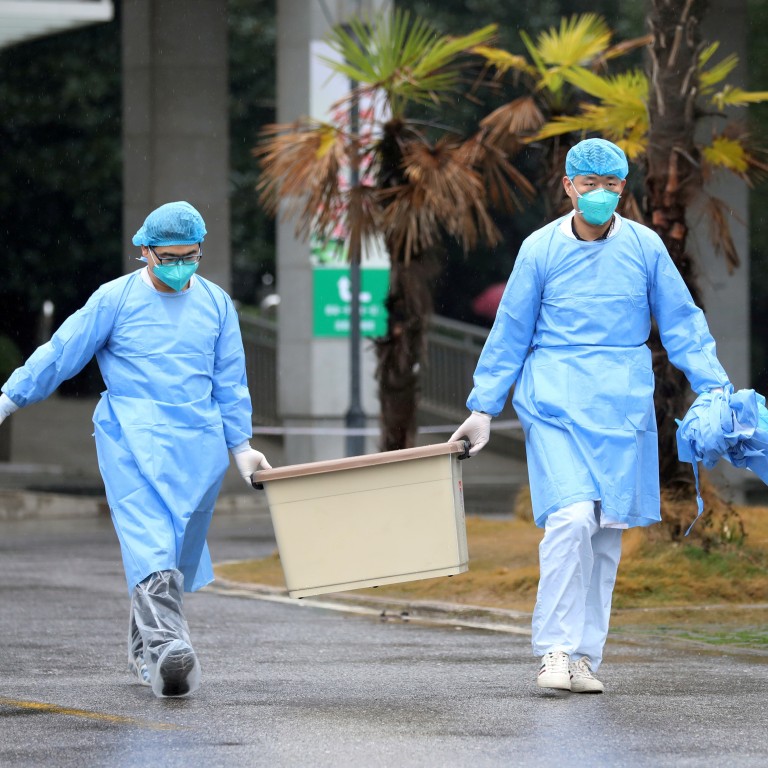 Beyond the China coronavirus: the deadly diseases Hong Kong and Asia have beaten before
From Sars to Mers, swine flu to bird flu, the plague to the Hong Kong flu of 1968: here are the other times Asia has fought off deadly diseases
Coronaviruses are a large family of viruses common in animals, including camels and bats.
As the Chinese city of Wuhan goes into lockdown to prevent the spread of the
China coronavirus
, and a handful of other jurisdictions including Hong Kong report their own cases, fears are growing that the situation could turn into a global pandemic.
Coronaviruses are a large family of viruses common in animals, including camels and bats. Most human coronaviruses, such as the common cold, typically cause mild-to-moderate illness, but some are capable of causing severe disease.
This is not the first time disease has swept Asia. Here are some others:
SARS
Severe Acute Respiratory Syndrome, or
Sars
, first emerged in China in 2002. The highly infectious virus quickly spread to 37 countries, infecting over 8,000 people and killing813, with over 600 of these deaths in mainland China and Hong Kong. It was contained in 2003 and no cases have been reported since 2004.
Sars symptoms included fever, chills, and body aches and usually progressed to pneumonia.
After the outbreak, the Chinese government rebuilt its infectious disease control system and strengthened information-sharing networks, both domestically and with international bodies such as the WHO, establishing a national, real-time online reporting system for communicable diseases and public health emergencies. Ironically, this rigorous testing system has been blamed for the
long delays
in confirming new cases of the Wuhan coronavirus.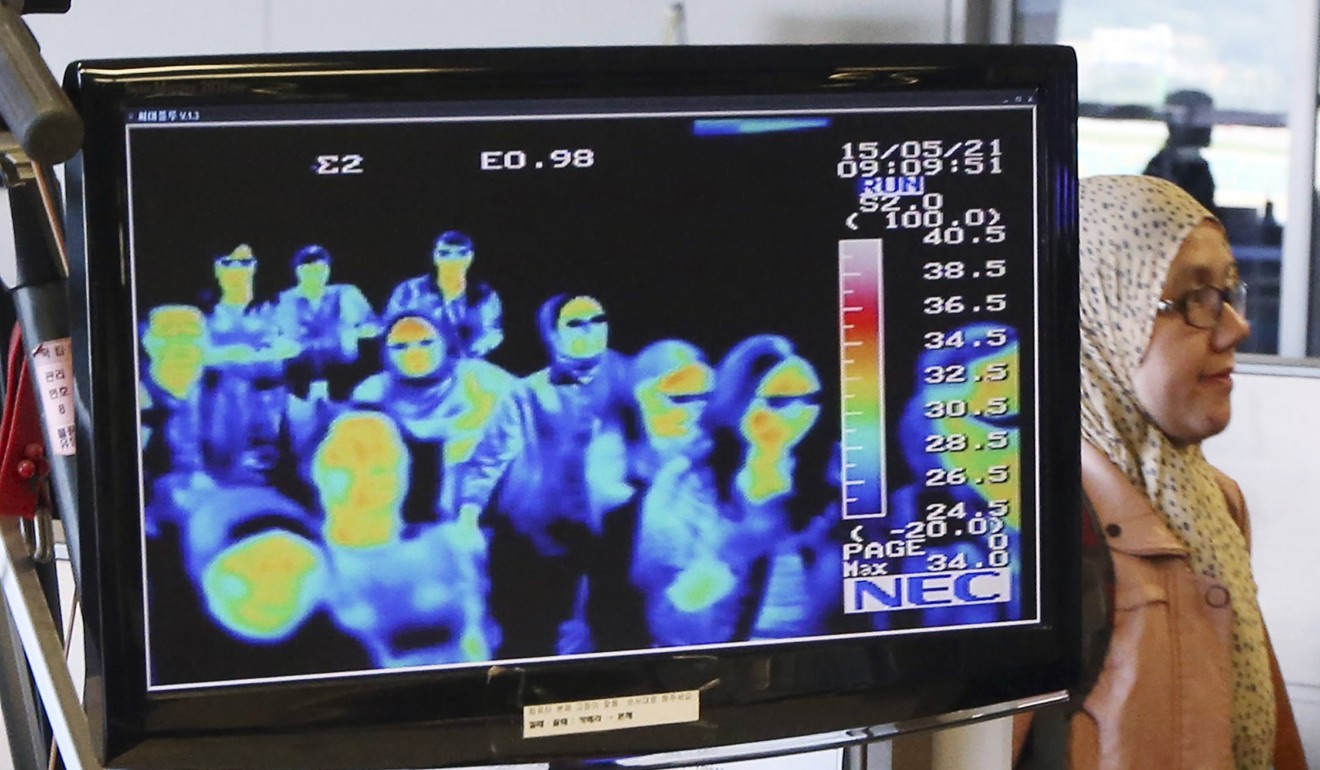 MERS
The
Middle East Respiratory Syndrome
coronavirus first emerged in Saudi Arabia in 2012 and spread to over 26 countries, with about 2,500 cases. The virus is thought to have emerged from camels, but it acquired the ability to be transmitted from human to human. Symptoms include fever, cough and shortness of breath, often leading to pneumonia. It is considered more deadly than its cousin Sars, and about 850 people have died from Mers.
In January 2019 an
express train
was taken out of service and disinfected after a man suffering from Mers was intercepted at Hong Kong's West Kowloon terminal. He had recently returned from the United Arab Emirates. And in 2015, an
outbreak in South Korea
resulted in 186 cases and 36 deaths, with 82 cases traced to a single "super-spreader" who had returned from the Middle East and later died from the virus.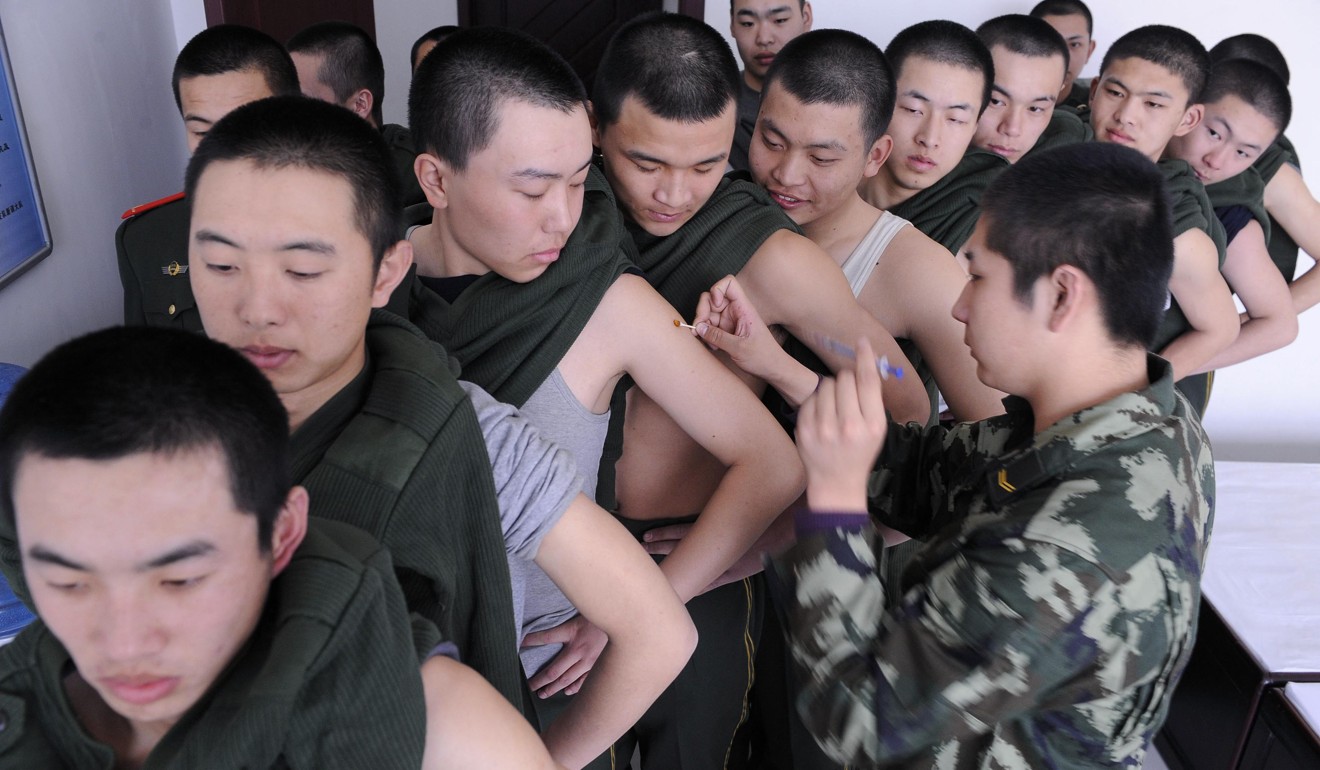 H1N1 SWINE FLU
The 2009 epidemic broke out in 214 countries and killed over 18,000 people, according to laboratory-confirmed deaths. In Hong Kong, 282 patients had severe complications, of whom 80 died.
But after studying data on respiratory deaths, researchers estimated the swine flu epidemic could have killed up to 575,000 people, mostly in Southeast Asia and Africa, where access to treatment and prevention resources was more limited.
BIRD FLU
H5N1 avian influenza crossed the species barrier at live poultry markets in Hong Kong in 1997 and infected 18 people, six of whom died.
Over 1.5 million chickens were slaughtered in Hong Kong to halt the spread of the virus. Symptoms included pneumonia-like conditions and multiple organ failure.
There were three outbreaks within the next year but the H5N1 virus has not resurfaced in Hong Kong, although there are still isolated cases worldwide.
DENGUE
A 2019
Asian outbreak
of the mosquito-borne viral infection was one of the worst on record. In the Philippines, over 1,000 people died and there were over 400,000 cases last year, almost double the number of cases from the previous year.
There were also major outbreaks in Thailand, with over 100 deaths, and Malaysia's dengue cases reached an all-time high.
Dengue symptoms include fever, sweating, vomiting, muscle spasms and sore joints.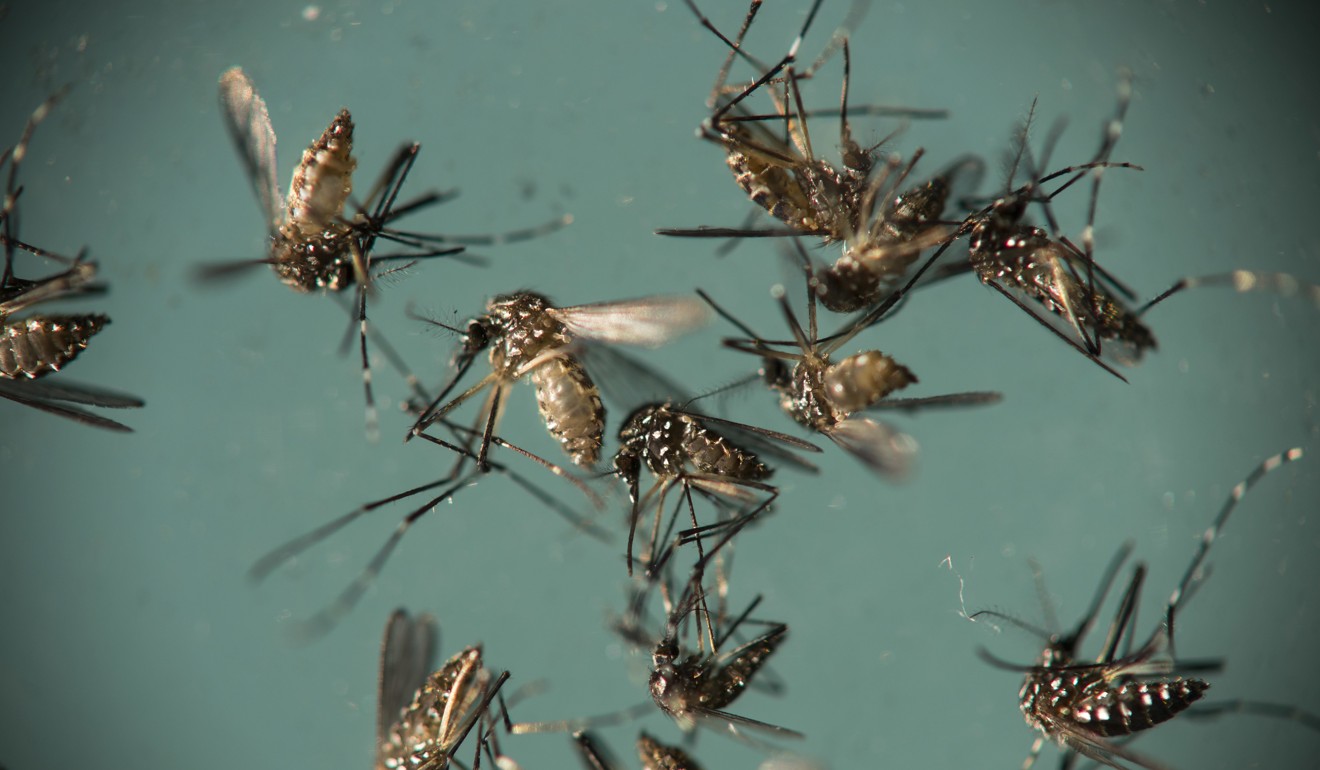 ZIKA VIRUS
Zika
, another mosquito-borne disease, emerged in 2015 in Brazil and spread to over 50 countries. There were at least
three cases
reported in Hong Kong from people who had visited Latin America and the Caribbean, and 22 imported cases were reported in mainland China.
Zika is usually mild and requires no specific treatment, but is dangerous for pregnant women as it has been linked to microcephaly: babies born with abnormally small heads and malformed brains, neurological complications, eye and ear problems, or even still born.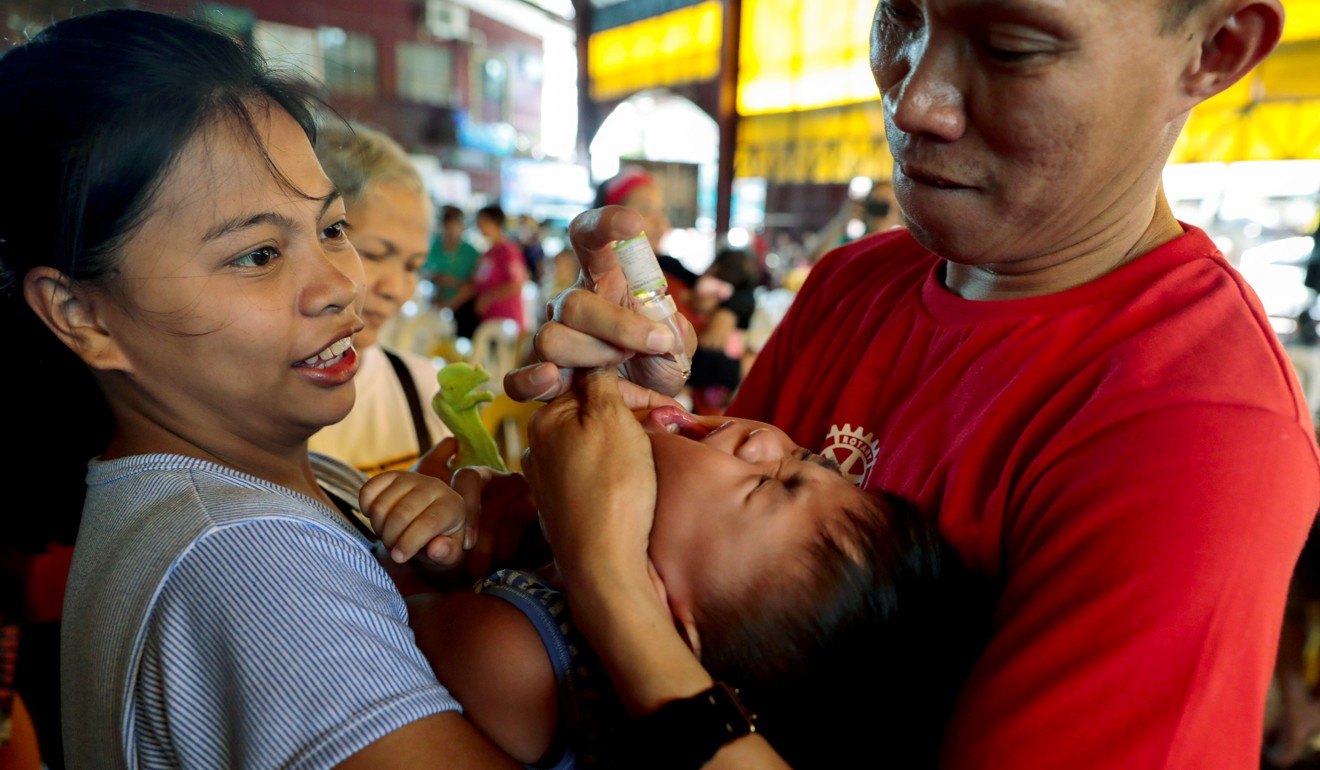 POLIO
Another preventable disease which is re-emerging across Asia is polio, which invades the nervous system and can cause irreversible paralysis within hours. It spreads rapidly among children, especially in unsanitary conditions in underdeveloped regions where health care is limited. Afghanistan and Pakistan are the last countries where the disease is endemic.
An infant was
diagnosed with polio
in Malaysia in December 2019, the country's first reported case in 30 years. And in the Philippines,
three cases
were reported last September, 19 years after the country was declared polio-free.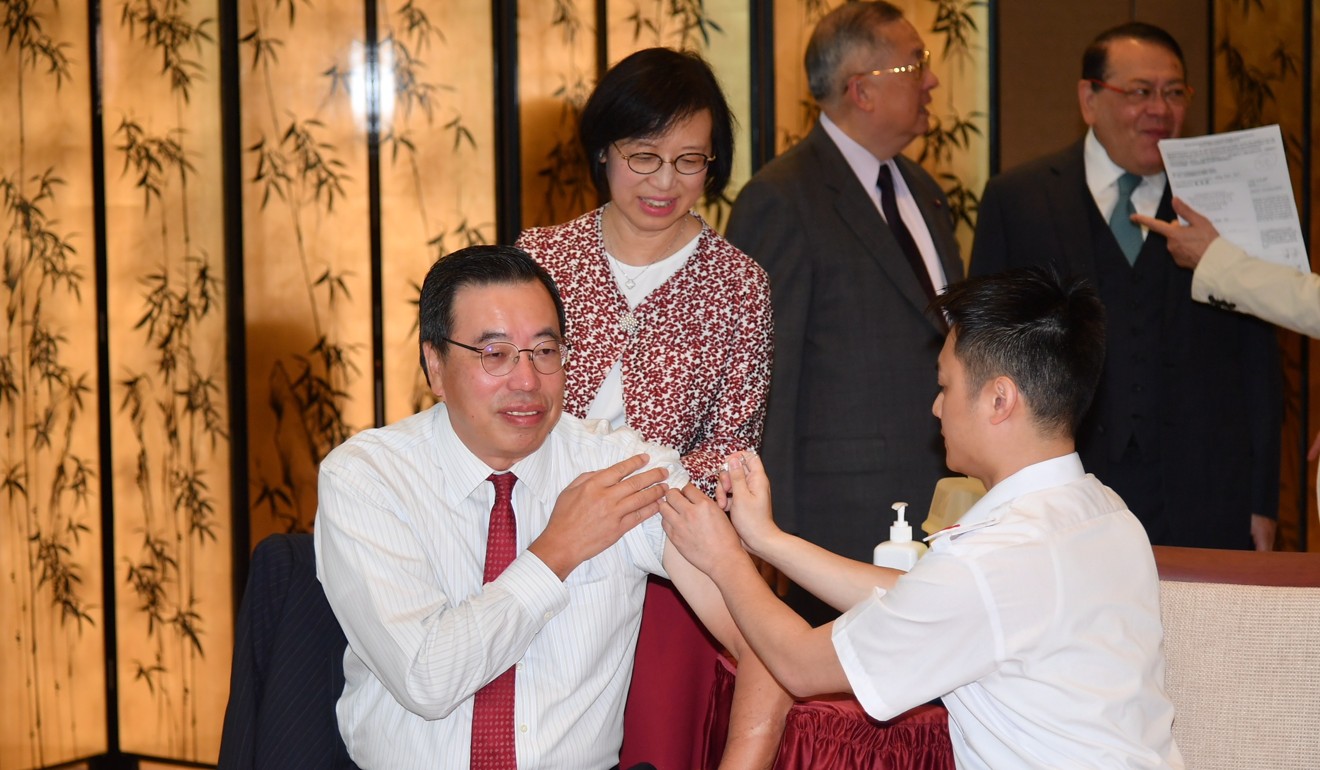 INFLUENZA
The
1918 Spanish flu
is considered the deadliest pandemic in modern history, infecting a third of humanity and killing between 20 and 50 million people. Its spread was exacerbated by the movement of soldiers during World War I. It was caused by a strain of the H1N1 virus, which was also behind the 2009 swine flu epidemic.
Other influenza outbreaks include the 1957 Asian flu, which resulted in about 2 million deaths, and the 1968
Hong Kong flu
, which killed over 1 million people. While this influenza strain was not as deadly as the Spanish flu, it was highly contagious, with symptoms lasting for four to five days. It infected 15 per cent of Hong Kong's population at the time.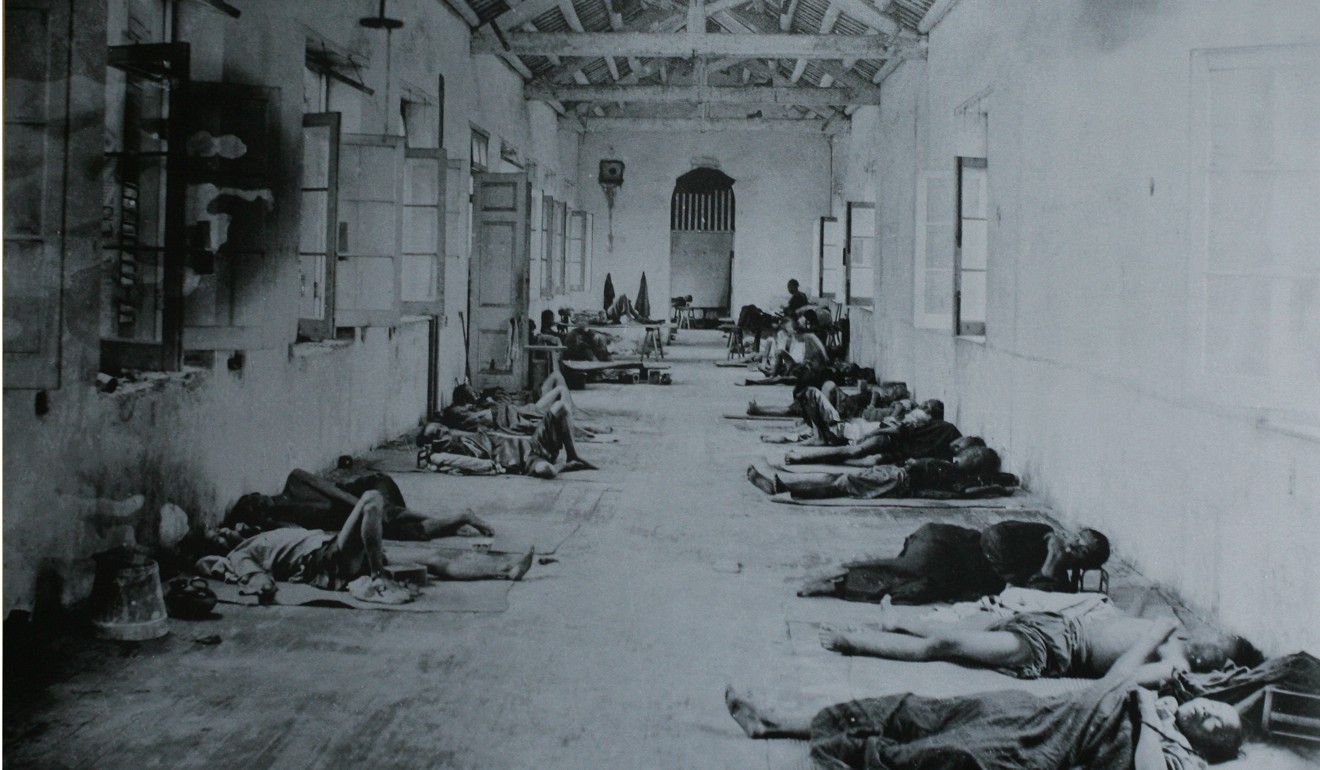 THE PLAGUE
The disease caused three major pandemics in recorded history, killing millions of people, and was known as the Black Death in the 14th century. In May 1894, the
plague came to Hong Kong
. Although deadly and disruptive, the outbreak also led to changes in living conditions and sanitation in the city, and resulted in the introduction of
representative democracy
in Hong Kong for the first time.
Plague is mostly carried by rodents and spread when plague-infected fleas bite humans. There are three strains – bubonic, pneumonic and septicaemic. The most common form is bubonic plague, which causes death in 40 to 80 per cent of victims. The other two strains are far more deadly.
In November 2019, a man in China's Inner Mongolia province was
diagnosed with bubonic plague
after eating a wild rabbit and two people in the region contracted pneumonic plague a week earlier. Although it has mostly been eradicated in China, there are occasional cases and there have been six deaths in the last five years.
HOW TO PREVENT INFECTION
There is no vaccine for the new coronavirus, but the World Health Organisation
recommends
washing hands regularly, covering the mouth and nose when coughing and sneezing, and thoroughly cooking meat and eggs.
It also suggests wearing a mask if you are ill and avoiding close contact with anyone showing symptoms of respiratory illness.
Purchase the China AI Report 2020
brought to you by SCMP Research and enjoy a 20% discount (original price US$400). This 60-page all new intelligence report gives you first-hand insights and analysis into the latest industry developments and intelligence about China AI. Get exclusive access to our webinars for continuous learning, and interact with China AI executives in live Q&A. Offer valid until 31 March 2020.