Thailand
Get more with myNEWS
A personalised news feed of stories that matter to you
Learn more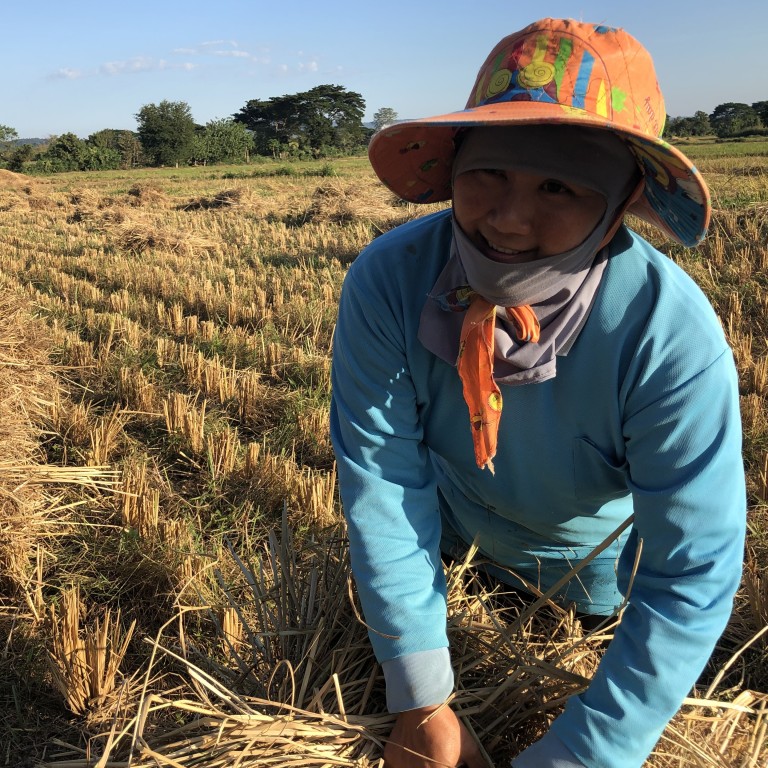 For Thailand's female land rights defenders, activism is a dangerous and daunting necessity
The country's 2014 forest reclamation policy was meant to target businesses, but smaller farmers have been disproportionately threatened with eviction
As more women join the fight, rights groups say more than 200 women have been subjected to judicial harassment, while two have been murdered
G
rowing up, cassava
farmer Nittaya Muangklang did not think she would ever become an activist – let alone that she would lead a group of land rights defenders in the first-ever bid to challenge
Thailand's government
and its "take back the forests" policy at the Supreme Court.
"We did encroach on the national park, but as poor farmers, we should be eligible for exemption," said Muangklang, who is fighting eviction, imprisonment and fines.
Faced with what farmers and rights groups perceive as increasing judicial harassment,
more women living in rural areas have joined the fight
for land rights in Thailand – amid the spectre of intimidation and the threat of jail time or even being killed for their activism. The appeal court last year sentenced Muangklang and 13 other land rights defenders from Ban Sap Wai village in
Thailand
's northeast to up to four years in prison, and ordered them to pay fines of between 40,000 and 1.6 million baht (between US$1,300 and US$52,000) for encroaching on and damaging land in Sai Thong National Park.
The court said the farmers failed to prove they had occupied the land before the park was established in 1992. Muangklang, out on bail since last August, said her family had not applied for a land certificate when they moved to Ban Sap Wai in 1986 because they never thought it necessary until the day they faced eviction.
Thailand's forest reclamation policy, passed in 2014, aimed to increase forest cover in the Southeast Asian nation from 31.6 to 40 per cent in 10 years
as a way to mitigate climate change
. It was targeted at businesses and commercial investors operating in the country, with the poor and landless meant to be exempt – but rights groups say that, in practice, small-scale farmers are being evicted in the name of environmental protection.
Thai NGOs estimate that at least 8,000 households have been threatened with eviction since 2015. Meanwhile, Thailand's ruling junta has in the past five years given away around 999 hectares of forest conservation land as concessions to large corporations, including cement and mining companies, according to Land Watch Thai.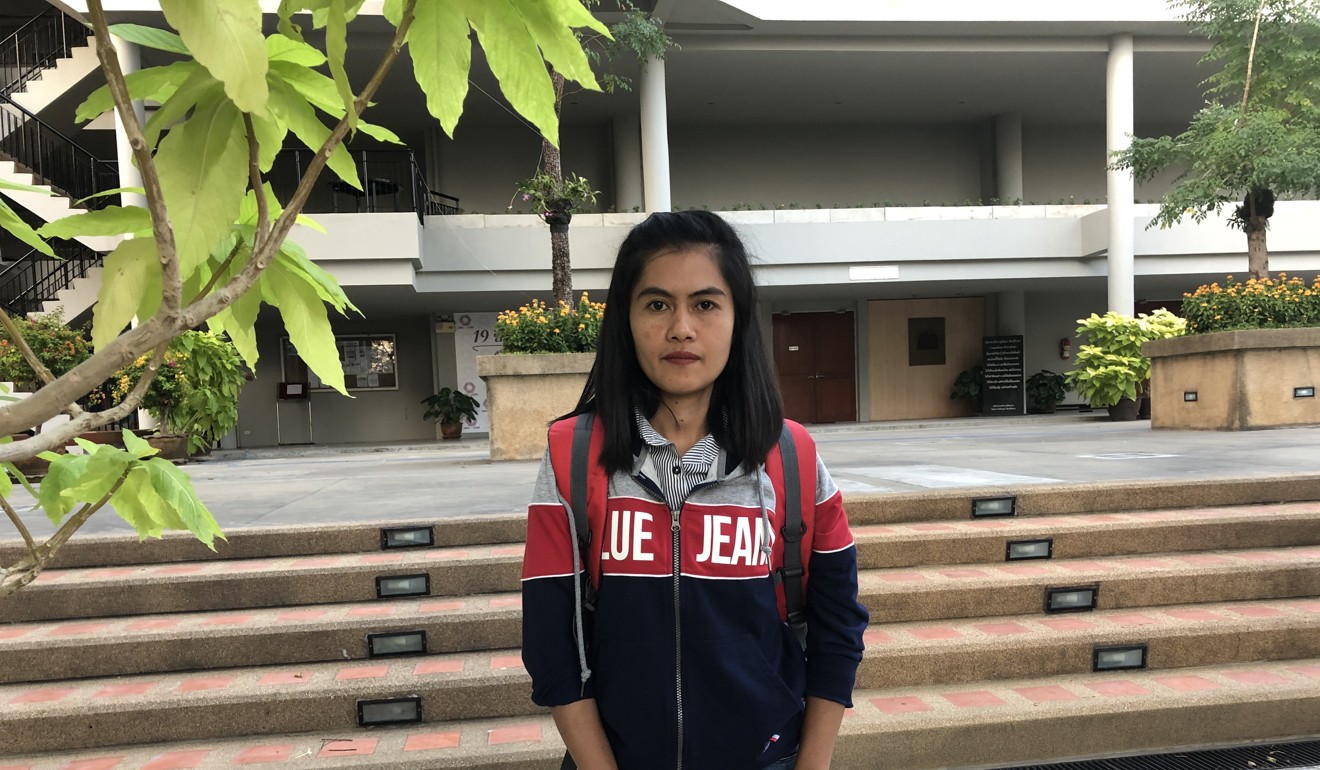 Muangklang's case caught the attention of United Nations special rapporteurs, who last August expressed their concern that Thailand was misusing the forest reclamation policy. In a letter to the government, the UN said Muangklang's prosecution "appears to be a result of her work as a community leader", and pointed out that the eviction of the Ban Sap Wai farmers might violate their human rights.
The Thai government has yet to respond to the UN's request to justify its prosecution of the farmers. Thailand's Ministry of Natural Resources and Environment did not respond to This Week in Asia's request for comment.
Being a female advocate for land rights in Thailand is a dangerous calling. In 2012, female activists Montha Chukaew and Pranee Boonnak were brutally killed. Since 2014, 225 female human rights defenders from Thailand's rural areas have been subjected to judicial harassment, according to NGO Protection International, which estimates that 70 per cent of these activists are land rights defenders accused of encroaching on national parks and other lands.
However, their work is often overlooked and underappreciated. "Not many organisations focus on women human rights defenders," said Pranom Somwong from Protection International. "That's why we have [the UN's] CEDAW [Convention on the Elimination of all Forms of Discrimination Against Women] that specifically talks about women."
Even when efforts are made to enshrine women's rights, as is the case with gender equality in the United Nations' Sustainable Development Goals (SDGs) – a 17-section blueprint on achieving a sustainable future by 2030 – on-the-ground implementation when it comes to female land rights defenders tends to be lacking.
"There's a challenge there because many times states are not really connecting a human rights-based approach with [the SDGs'] development approach," said Dubravka Simonovic, UN special rapporteur on violence against women.
Thai human rights activist Matcha Phorn-in, who works with marginalised communities, agrees.
"When the government is the key actor, [SDGs won't work for] many people who oppose the government because of violations of human rights," she said, explaining that this meant a lack of indicators and data to assess how female land rights defenders were being affected.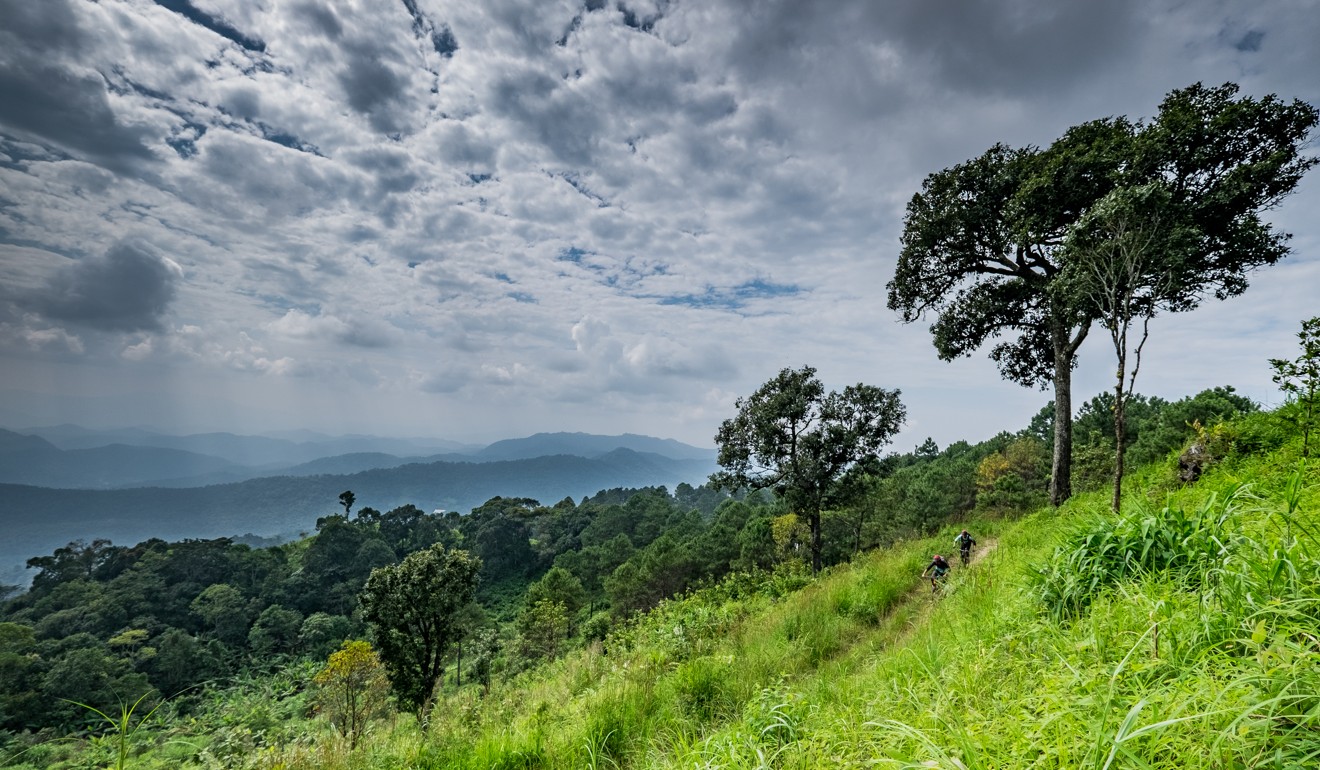 On top of this, Phorn-in fears that millions of people could be affected, now that officials involved in the forest reclamation policy have search-and-destroy powers they can use without first needing court orders.
Protection International's Somwong explained that with the labour involved in household and family-care duties, female activists were essentially "doing double work" while also facing the risk of sexual harassment. Consequently, rights groups have been calling for gender-sensitive support for these activists. "When you're not protecting women, you're not protecting the family, the community, or the movement," Somwong said.
Nine of the prosecuted Ban Sap Wai farmers are women. Muangklang's activism started from the basic desire to protect her family's livelihood. "I became the [resistance] leader because most people were uneducated and so were victimised. If I didn't speak up, I'd be victimised forever," she said.
Muangklang left school at 15, like most people from Ban Sap Wai village. She subsequently juggled farming and care work with nights learning about land rights in online groups and from other activists. In 2016, she travelled to Bangkok to join other activists in a meeting with the minister of the prime minister's office Panadda Diskul to negotiate her village's right to farming vis-à-vis forest protection.
"But the more we pushed, the more the national park authorities pushed back," Muangklang said, speaking of the harassment and intimidation she and her family have received from patrolling military officers.
One time, she said armed men forced her mother to sign a piece of paper agreeing to let go of the land, which was later used as evidence to prosecute her as well as her mother and two sisters, who were among the 14 land rights defenders charged last year. To this day, Muangklang feels guilty that her activism could lead to the imprisonment of the people she was trying to protect.
Further north from Ban Sap Wai is Ban Haeng, a village in Lampang province, where the Rak Ban Haeng Conservation Group made up of mostly female farmers has been fighting a coal-mining project since 2010.
Their coordinator, Waewrin Buangern, or Jo, said it was her habit of questioning authority that led her to activism. She contended that the local authorities and the Kiew Lueng Company, which oversees the project, had not been transparent with local villagers on the environmental and economic impact of the mine.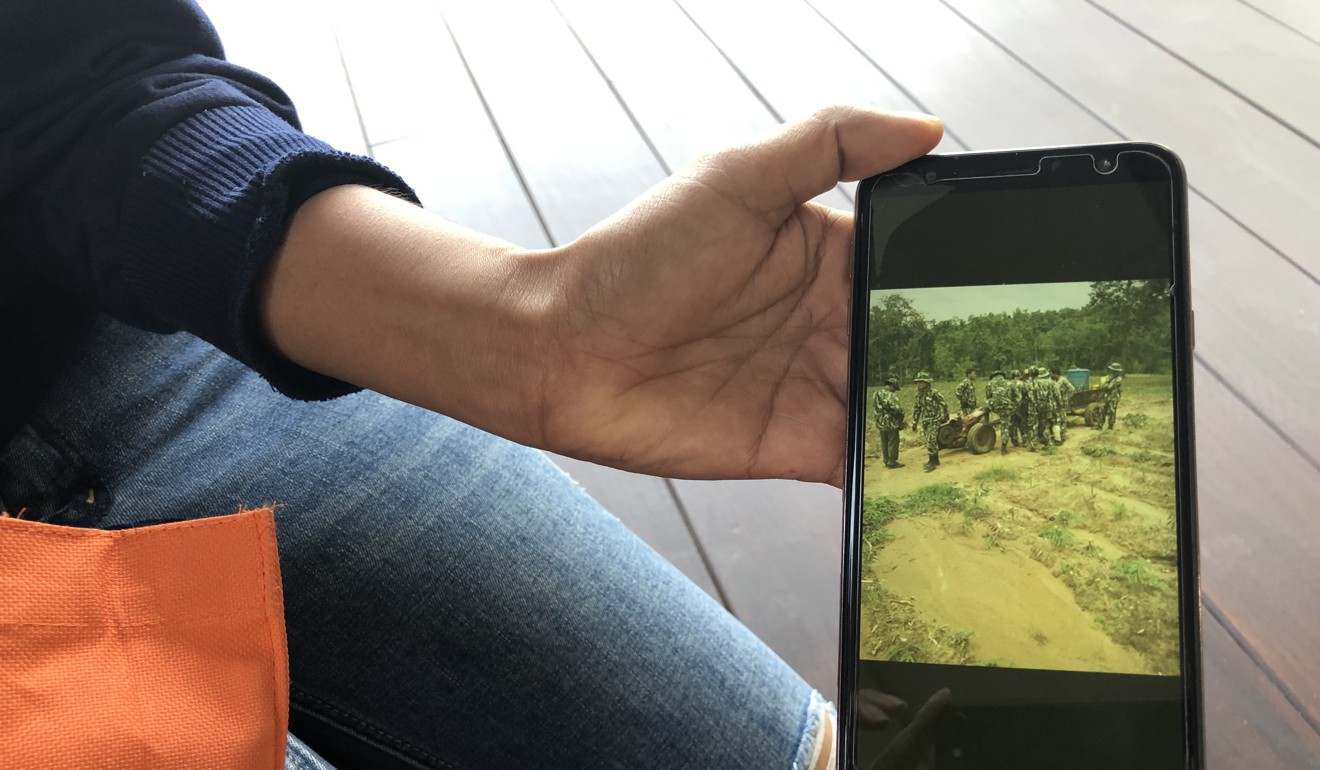 As a result, she and members of the conservation group have faced more than a dozen defamation lawsuits from the mining company as well as the local government. The project was put on hold in 2015 after the group counter-sued. The company got a mining permit in 2015 but has not been able to move forward since then due to the lawsuits.
Jo has paid a steep price for her perseverance. She lost her job at the local school, another job as assistant to the village chief, and suffered two miscarriages due to the stress of activism, which also took its toll on her marriage and saw her divorce her husband. At 36, Jo's main sources of income are farming and being an administrator of a Facebook group.
But she has found a different family. Of the Rak Ban Haeng Conservation Group's 1,400 members, 70 per cent are women. When asked why women had become the main source of resistance against corporate interests in the village, Jo said: "For me as a woman, it's easier to talk to other women about this issue."
Speaking to This Week in Asia after a sunny day of work in the fields, Jo cannot see any other way of life. "Once started, why not keep going?" she said. "This is my home, we always want to go home. Our duty is to protect our home – where else could we move?"
Early last year, Ban Haeng villagers received a note that the government was planning to annex the forest the community had been relying on as a source of livelihood, and turn it into a national park. The villagers have submitted a letter of objection, stating that people are living in the area.
Jo is positive that no one will get evicted. Unlike the Ban Sap Wai case, she said, the people of Ban Haeng had clear proof of the village's history – a namesake temple that dates back to 1851.
Muangklang is also trying to stay positive regarding the Supreme Court's review, saying that the situation was improving as she had received "more attention and understanding from the government".
Her family has already exhausted their savings to pay for legal costs, and the fine of more than US$6,000 that she is facing is equivalent to what her entire family earns in a year. If she loses the appeal, will she keep fighting?
"I'll go on until I can no longer afford it," Muangklang said. ■
With additional reporting by Phasiree Thanasin