Coronavirus: Singapore has 6 more infections, 4 human-to-human transmissions
New locally transmitted infections include two people who had not travelled to mainland China, but worked at a shop catering to Chinese tourists
An Indonesian domestic worker is also among the new infections
Singapore
on Tuesday reported six more infections of the
deadly coronavirus
, four of them involving locally transmitted human-to-human cases, as new examples of people being infected without having travelled to China emerged across the region.
This brings the number of reported cases to 24 in the city state.
Health Minister Gan Kim Yong said the new cases did not show "widespread community transmission", citing how the health ministry was able to identify all the contacts involved, including the source of the virus.
"When you have cases popping up in different parts of Singapore, different clusters occurring, and you may not be able to determine the source of these clusters... then you have a widespread transmission," he said, adding that if that happened, Singapore would up its level of Disease Outbreak Response System Condition from the current yellow to orange.
But he warned that despite Singapore's best efforts, the country could still see "extensive community spread" of the virus that has infected more than 20,000 people and killed more than 400 people, the vast majority of them on mainland China.
Singapore's 19th case was a 28-year-old resident of the city-state who had not travelled to mainland China, according to the health ministry, but who worked in a health shop that catered primarily to
Chinese tourists
. She had gone to the Tan Tock Seng emergency department on January 30, but was discharged after she tested negative for pneumonia. She went to Singapore General Hospital on February 3 and was diagnosed with the coronavirus. Her colleague, a 48-year-old Singapore resident who also had not travelled to mainland China, was the 20th case.
Gan said he believed there had been "close contact" between Chinese tourists and the Singaporeans which enabled the virus to be transmitted. "There are circumstances that provide an opportunity for close interaction between shopkeepers and members of the tour group," said Gan.
The news came as Hong Kong said today that it was "highly probable" that four of its 17 confirmed cases had been infected locally. Hong Kong also reported its first death from the virus, a 39-year-old man who had travelled to Wuhan.
Singapore's 21st case was a 44-year-old Indonesian working as a domestic helper for case 19.
Cases 22 and 23 were Singapore residents who were evacuated from Wuhan on January 30, alongside 92 others.
Case 24 was a 32-year-old Singapore resident, who also had not travelled to mainland China. She worked as a tour guide and had taken groups to the health shop – Yong Thai Hang, at 24 Cavan Road – where cases 19 and 20 worked.
All six cases are either in isolation at the Singapore General Hospital or the National Centre for Infectious Diseases.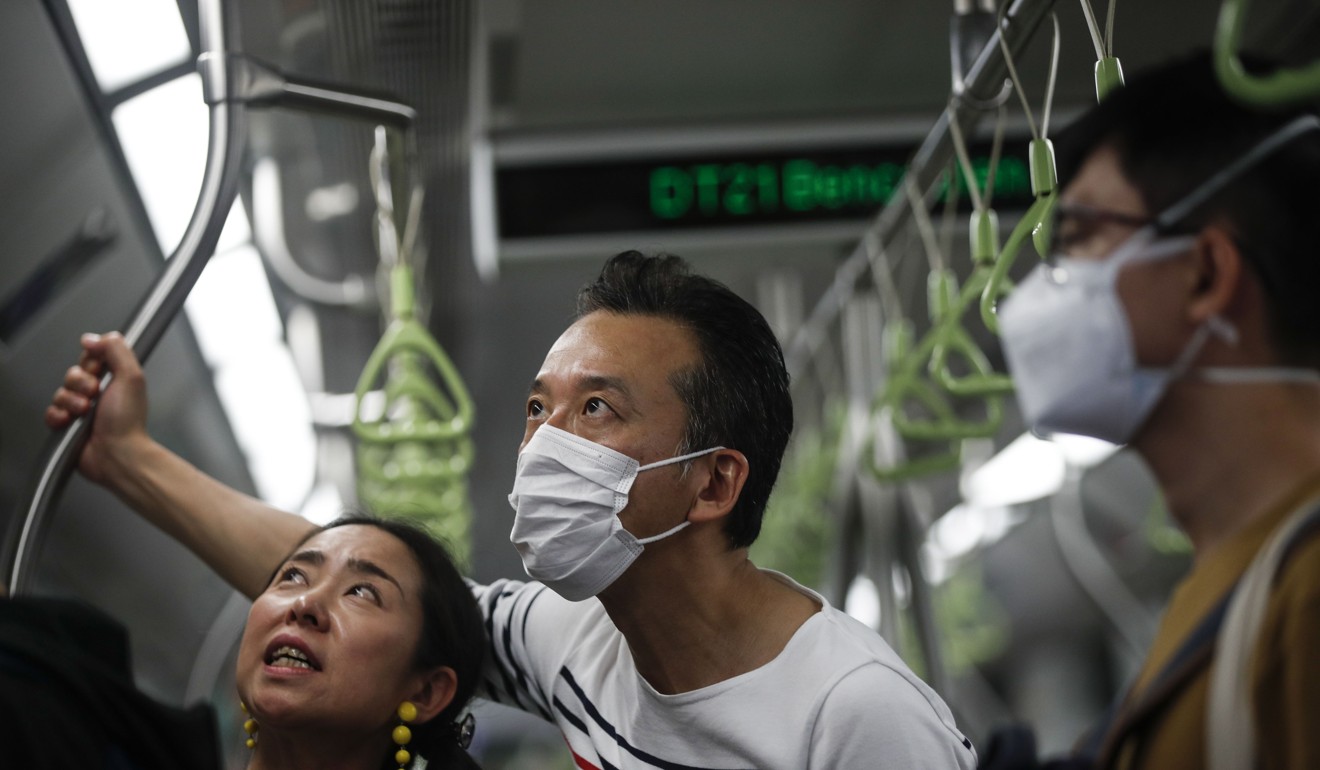 "Though four of these cases constitute a local transmission cluster, there is as yet no evidence of widespread sustained community transmission in Singapore," said the health ministry.
The ministry said the likely modes of transmission were through contact with droplets from infected individuals – either directly or indirectly.
Tan Chorh Chuan, chief health scientist of Singapore's health ministry, said the current situation should not be confused with widespread transmission. At present the authorities were able to identify the source of the infection, and could establish a "clear chain of transmission" among those affected, he said.
"What this means is that we were able to contain the infection and to take steps to prevent transmission to a wider number of individuals in the community," said Tan.
In contrast, widespread transmission was when officials were unable to identify where individuals had been infected, as this meant that there could be undetected ways of transmission.
"We don't see this right now. It is something we have to watch out carefully for, but in the meantime, it is very important for us to work on these clusters and to ring fence them," said Tan.
Singapore's update on new cases came after South Korea announced its 16th case of infection was a woman who had last month travelled to Thailand, which now has 25 cases of coronavirus infections. Thailand announced six new cases of the coronavirus on Tuesday, four of them Thai nationals and two Chinese. The four Thai people included a couple who had visited Japan and two drivers who had picked up Chinese passengers in
Thailand
, the health ministry said.
The Singapore health ministry, in its update to the media, also announced new measures such as staggered recesses and the suspension of school assemblies.
One of its earlier cases, a 35-year-old Wuhan resident, was discharged today, after recovering and testing negative for the virus.
He was the island nation's seventh reported case.
The health ministry said that contact tracing was underway for the first case of the virus involving a Malaysian national, who had visited Singapore in mid-January.
Chief Health Scientist Tan said drugs typically used to treat HIV, such as lopinavir and ritonavir, were being used to treat infected patients. The health ministry said there was a possibility that a second patient could be discharged in the next few days.
Purchase the China AI Report 2020
brought to you by SCMP Research and enjoy a 20% discount (original price US$400). This 60-page all new intelligence report gives you first-hand insights and analysis into the latest industry developments and intelligence about China AI. Get exclusive access to our webinars for continuous learning, and interact with China AI executives in live Q&A. Offer valid until 31 March 2020.