Japan
Get more with myNEWS
A personalised news feed of stories that matter to you
Learn more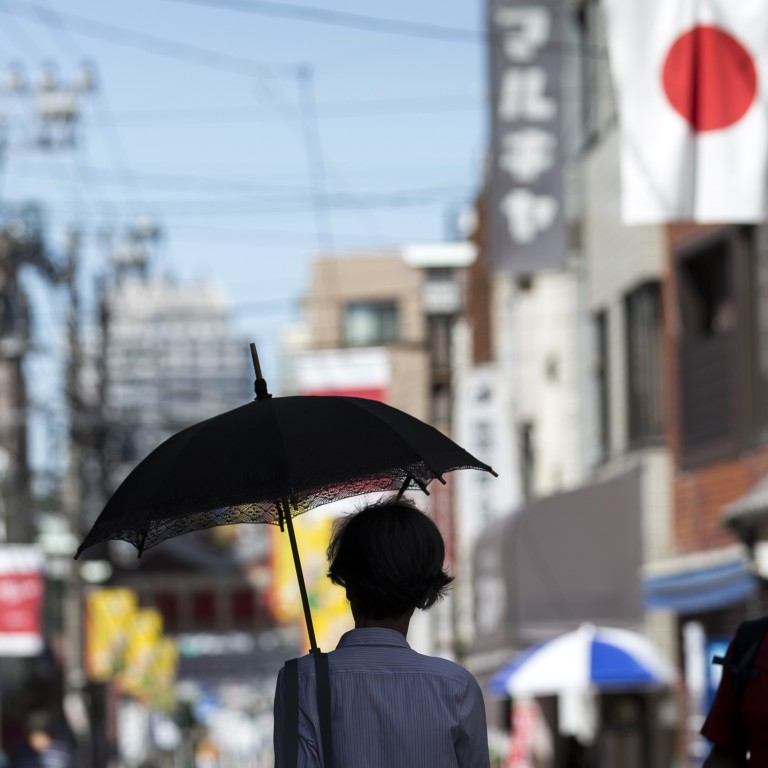 Work till you're 70: Japan presses ahead with new employment law
An ageing, shrinking workforce has prompted the move
But legislation stops short of ensuring equal pay and rights for older workers
The Japanese government is pushing ahead with changes to employment laws that will encourage people to work until they are 70.
While some older workers have welcomed the move because they will be able to continue earning for longer, others say they have worked and paid enough in taxes.
Younger workers, meanwhile, are seeing the stretch of years ahead of them extend even further.
The cabinet of Prime Minister
Shinzo Abe
approved the details of the bill on Tuesday and it is likely to be approved during the present session of the Diet. If all goes smoothly, the revisions will come into effect in April 2021.
Under the new laws, companies will be encouraged to abolish the mandatory retirement age they have for staff or push it back to 70 years old. They will also be asked to support employees who want to start their own business or work on a freelance basis, while supporting others who are assigned to a company's philanthropic endeavours.
At present, Japanese companies must allow workers to retain their positions until 65, but the nation is facing interconnected issues that threaten its social and economic well-being.
A falling birth rate means that there are far fewer young people coming into the workforce to sustain industry and pay taxes. At the same time,
older generations of Japanese are living longer
than ever before, thanks to advances in medicine, meaning that they require more pension payments and health care provisions.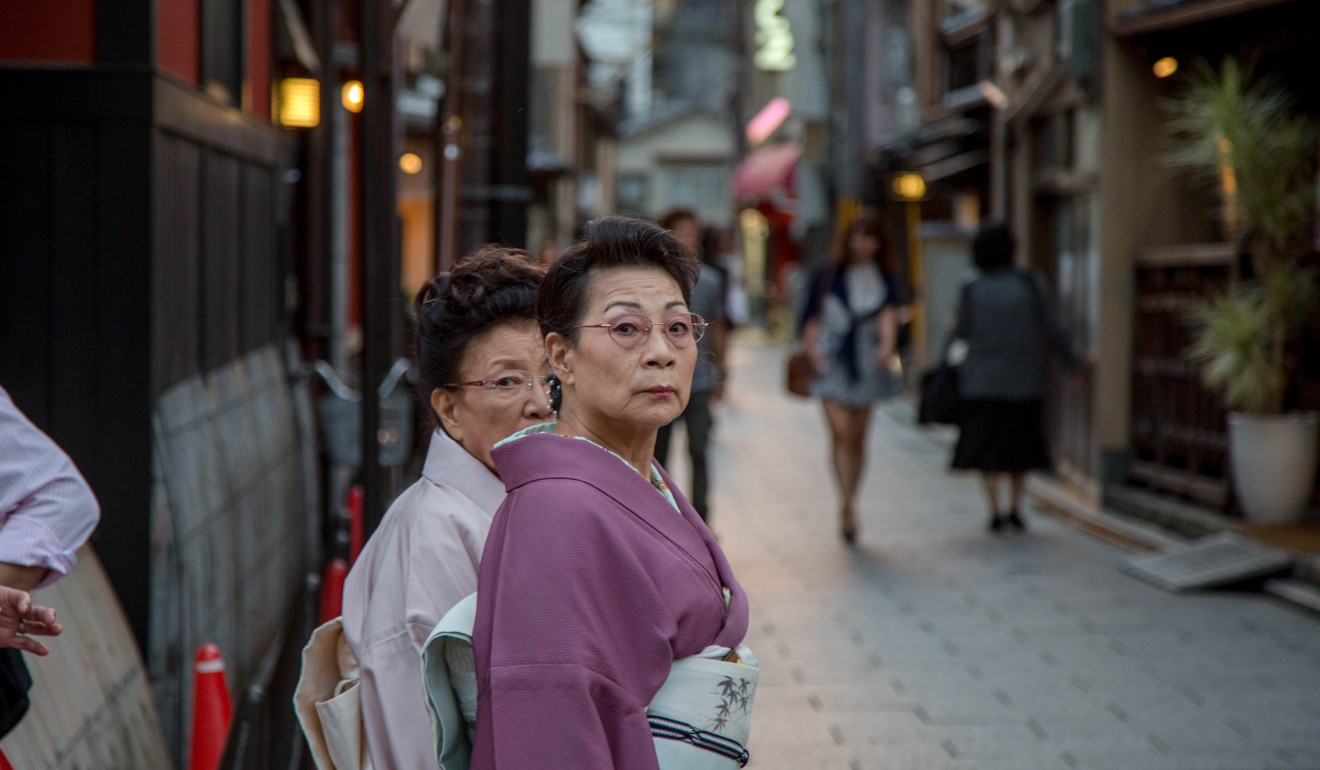 Efforts to encourage more people to have children have not had the impact the government had hoped, so the government is looking at other countries' experiences.
Many developed economies – including Britain, Canada, Australia and New Zealand – have abolished the mandatory retirement age, while the US Age Discrimination in Employment Act makes discrimination in hiring based on a person's age illegal.
According to a study by
Japan's
Ministry of Health, Labour and Welfare, only 2.5 per cent of companies have scrapped their mandatory retirement age, with slightly more than 53 per cent operating systems that permit retired workers to stay on at a company past the retirement age, but almost always on lower wages and with fewer benefits.
Masaharau Hamada is 59 years old and says he is "delighted" at the new flexibility the changes will bring.
"I don't want to retire because I think I still have a lot to offer, so this will give me and people like me flexibility," said Hamada, who works for Olympus Corp. but is planning to leave the company in November to set up a consultancy business.
"This is a big change for Japan and I think it is good that we are becoming like other countries in this area," he said. "Workers with all this experience can share that knowledge with younger employees, but also there is no obligation to stay in a company. So if you want to retire, you can. But the important thing is that you don't have to."
As a 20-year-old university student, Issei Izawa is about to start job-hunting and is less sure of the changes.
"Perhaps it is because I am young, but adding another five years to my working life sounds like a lot to me," he said. "I think that people of my generation are more concerned about work-life balance and being happy in their personal lives, as opposed to my parents' or grandparents' generations.
"I don't want to have to work that hard or that long and a lot of my friends feel just the same," he added.
Shino Naito, a senior researcher for the Japan Institute for Labour Policy, believes the legislative changes are "a step in the right direction" but that more should – and could – be done.
"This will go some way to solving the nation's labour shortage problem, but the legislation does not address the issue of ensuring equal pay and equal rights for these older workers," she said. "In the same way as women can be paid less for the same work as men, companies will be able to employ older workers on a contract basis instead of as full-time employees.
"As well as less pay, they will have fewer employee rights and benefits," she said. "There is more that should be fixed."