Japan
Get more with myNEWS
A personalised news feed of stories that matter to you
Learn more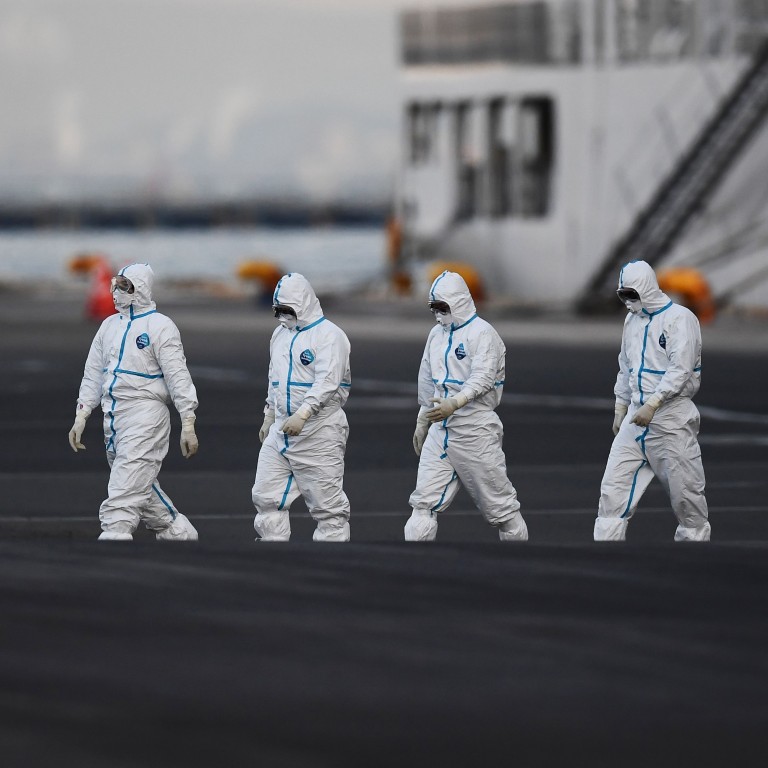 Panic buying, mistrust and economic woes as Japan reels from coronavirus outbreak
The country now has 163 confirmed cases of the virus, the highest total outside mainland China
While authorities are urging calm amid rumours spreading on social media, fears of the virus are increasingly impacting daily life
For Fumio Takenaka, the final straw was watching the evening news on Sunday. The footage, from earlier in the day, showed the flashing blue lights of ambulances lined up on the dock where the Diamond Princess is moored in Yokohama.
Medical personnel in pale blue smocks, masks and visors carried equipment aboard the vessel, and the announcer said 64 of the 3,700 people aboard had been infected with the new coronavirus.
"I live in Yokohama and seeing this happening so close frightened me," said Takenaka, a housewife who lives in the Yamate district of the city. "On Monday morning, first thing, I went to the shops and bought two big boxes of face masks and the largest bottle of hand sanitising liquid I could find.
"I have to go shopping, my daughter has to go to school and my husband takes the train and is constantly meeting people at work. A couple of weeks ago, no one had even heard of the
coronavirus
, but now it's killing people and it's here in Yokohama. I don't want to take any chances."
On Tuesday,
Japan
's health ministry announced that there were now 135 cases of the virus on the Diamond Princess, bringing the total number of people infected in Japan to 163 – the highest figure outside mainland China.
That total included two Japanese citizens evacuated from the Chinese city of Wuhan, the epicentre of the outbreak, who had been diagnosed with the infection after initially testing negative, the ministry said.
One of them is a man in his 50s who returned on the first Japanese evacuation flight on January 29 and has been isolated in his hotel room since then. He had twice tested negative, before a third test administered 12 days later found that he was infected.
There have been no deaths in Japan, though a Japanese man has died from the virus in Wuhan. The coronavirus has infected more than 43,000 people around the world, killing more than 1,000 – outstripping the 8,000 infections and 774 deaths from the 2003 severe acute respiratory syndrome (Sars) outbreak.
Those numbers, and the extensive coverage in the Japanese media, are stoking the public's fears and increasingly impacting everyday life.
Some shops have put up posters informing customers that they will only be permitted to purchase a limited number of face masks per person, while there are signs in office washrooms and public bathrooms advising people to wash their hands thoroughly.
Inevitably, social media is awash with rumours about how the virus spreads and the length of its incubation period, as well as suggestions Japan is making plans to cancel or postpone the upcoming Tokyo 2020 Olympic Games – though the government and organisers have gone to great lengths to play down those claims.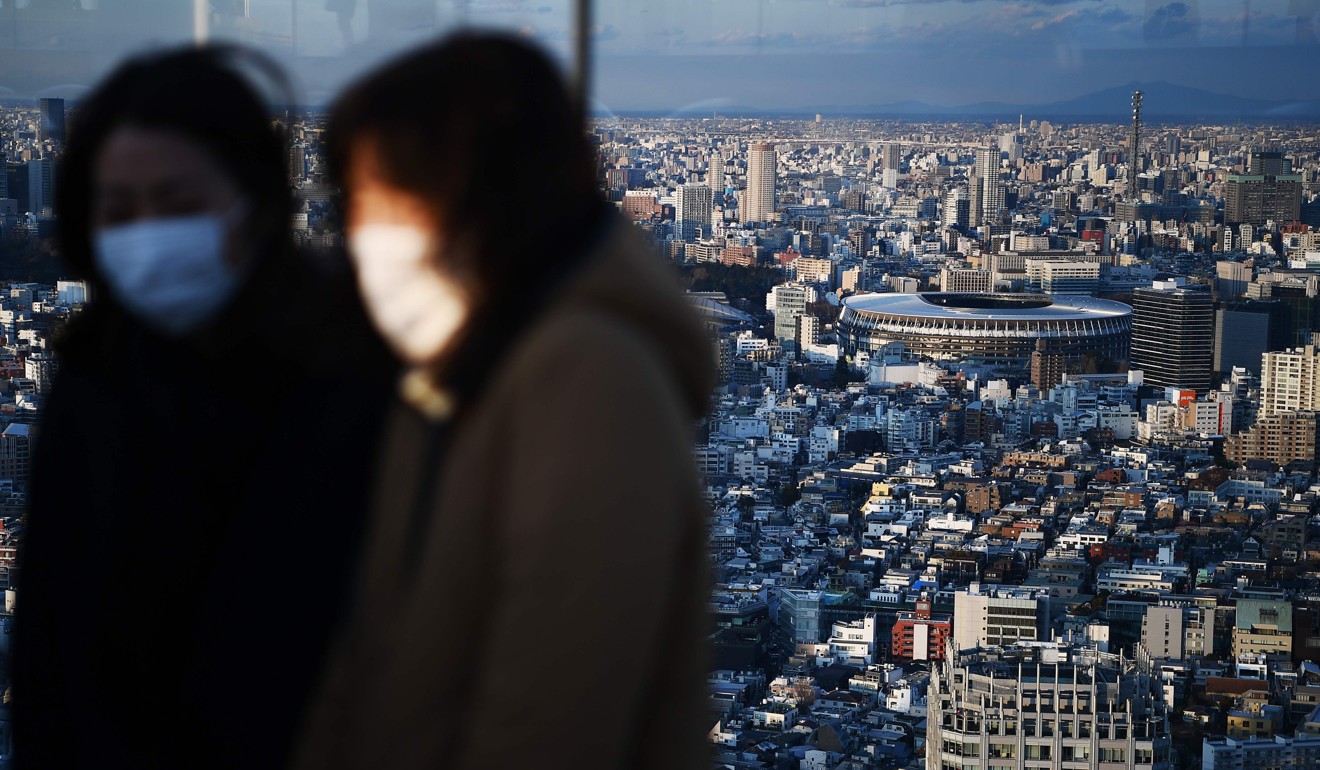 Authorities have called on the public not to believe these rumours, though the government has itself come under fire for what some are saying was an inadequate initial response to the crisis. The decision to allow two people evacuated from Wuhan in late January to simply go home when they refused to be tested for the virus was roundly condemned at the time, with Japanese Prime Minister Shinzo Abe explaining that there was no legal basis to persuade them to undergo further testing.
Concern over the spread of the illness is visible in all walks of life. Japan's rugby authorities have instructed players and coaches not to shake hands with fans attending meet-and-greet events at the weekend, while talent agency Johnny & Associates has postponed events scheduled for March for fans of boy bands SixTones and SnowMan.
The all-girl group AKB48 has also postponed an event in Osaka during which fans would have been allowed to shake their hands, with a message on the band's blog saying: "We prioritise the health of our fans and members of the group."
Similarly, mascots and characters at Tokyo Disneyland and DisneySea – which are hugely popular with visitors from other parts of Asia – have been told to stop hugging visitors and instead wave.
For high school students sitting university entrance exams, universities are permitting applicants to wear face masks during their tests and providing hand sanitising washes outside examination rooms. Chuo University has put a message on its website asking anyone who is feeling unwell to avoid the test centre.
It has been reported that some schools are refusing to allow children who have returned to Japan from China to join their classes. A woman whose family had returned from Guangzhou, where her husband was stationed with his company, told the Asahi newspaper that she had not even been permitted to visit a kindergarten to inquire about places for her two children.
The woman – who was not named – said a school official said she could look over the fence at the school but that her children would not be able to enrol until the end of March, at the earliest. School officials were not even swayed when the woman said her family had been back in Japan for more than a month and had no signs of the virus.
The local education authority has ordered the school to reconsider its decision, calling it a "flagrant overreaction".
Education authorities have also called on schools to ensure that children who have recently returned from China are not subject to bullying or discrimination.
Many companies are feeling the impact of the crisis, with stock prices showing notable losses. The Tokyo Stock Exchange was closed on Tuesday for a national holiday, but trading is again expected to be rocky in the coming days.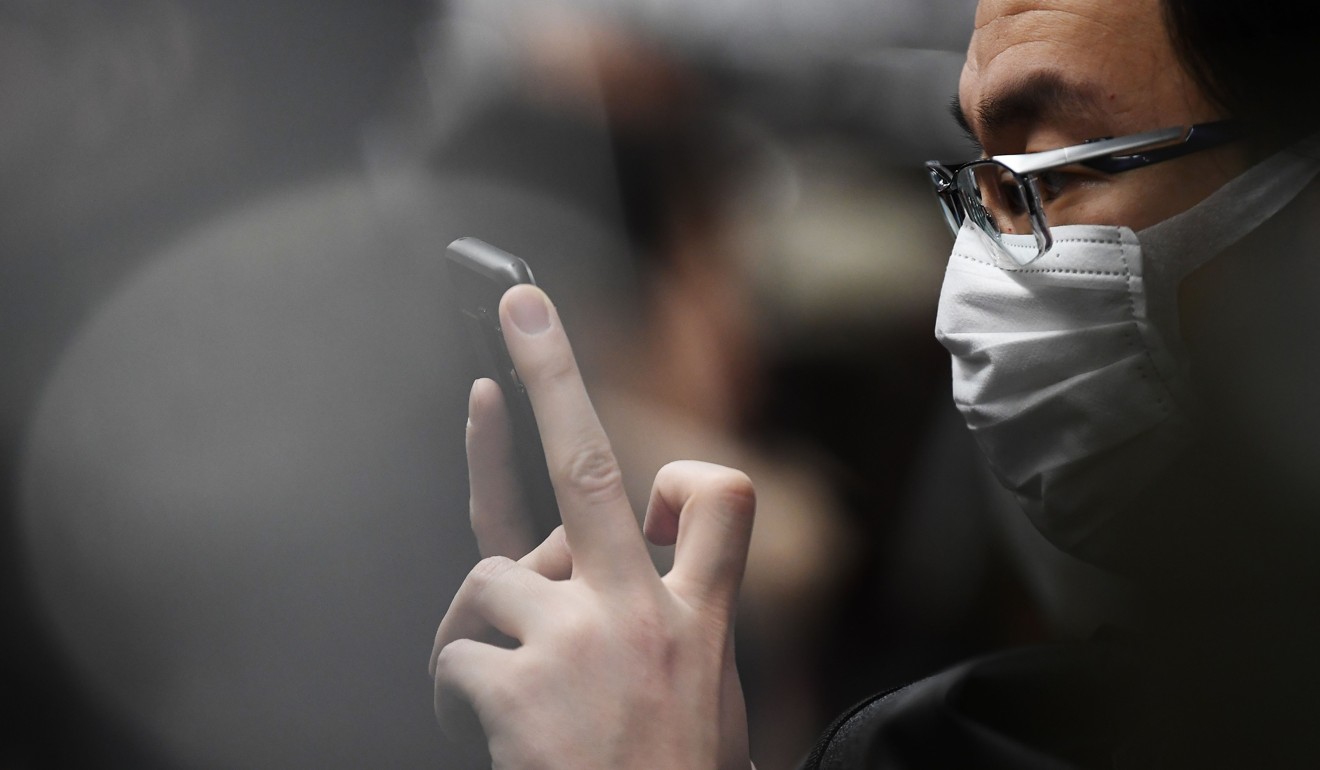 On Monday, Nissan announced that it was suspending production of vehicles at its plant in Fukuoka prefecture because of a disruption in the supply of parts from China.
Nissan and a number of other Japanese companies halted production at their factories in and around Wuhan shortly after the scale of the outbreak there became apparent, with analysts suggesting that further delays in international supply chains will threaten production in a number of manufacturing sectors.
Perhaps the worst-affected business sector in Japan has been
tourism
, with 13 regional airports across the country forced to completely suspend flights to destinations in China due to the outbreak.
Airports in the likes of Ibaraki, Nagasaki and Kagoshima – all of which depend heavily on Chinese travellers – are all halting flights from February 15 at the latest, officials said.
Shopkeepers in Kyoto told the
Kyoto Shimbun
newspaper that the decline in visitor numbers was the sharpest they had seen in 30 years, with
Chinese tourists
conspicuous by their absence.
Within the sector, cruise ships could well be the hardest hit as there has been so much coverage focusing on quarantined passengers aboard the Diamond Princess in Yokohama harbour.
Some of those on the ship have been using social media to share their experiences and fears. David Abel, a Briton who has become something of a Facebook celebrity for his regular updates on conditions aboard, said some of his fellow passengers were beginning to suffer "cabin fever" after being cooped up in their quarters for up to 23 hours a day, particularly those on inside cabins that have no windows or balconies.
The Japanese government has said it had high hopes for the cruise ship sector acting as a driver for the nation's broader tourism industry, although bookings may decline as a result of the outbreak.
Additional reporting from Agence France-Presse