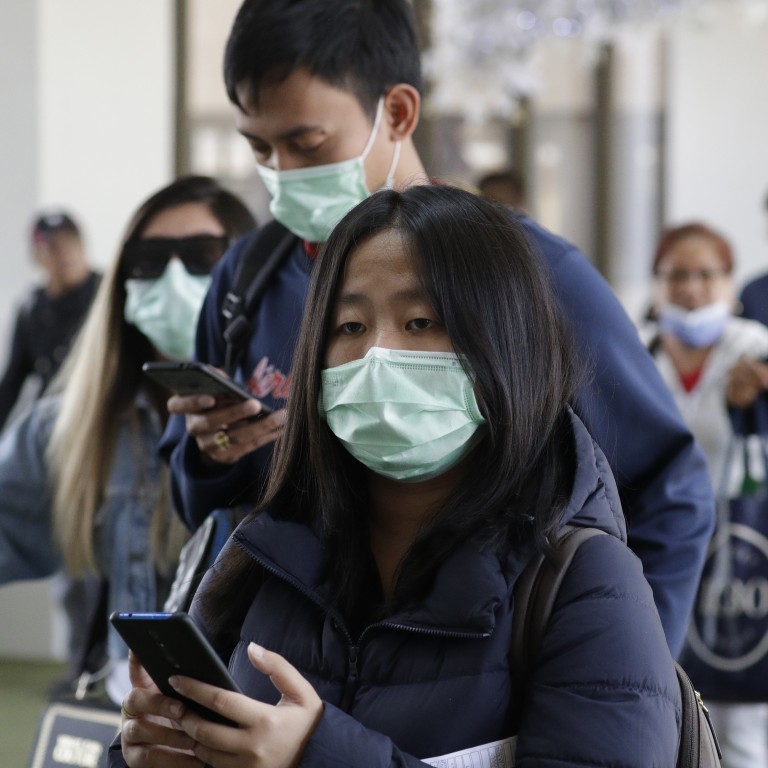 Coronavirus: hundreds of Taiwan travellers stranded in Philippines due to ban on Chinese tourists
Some flew in to Manila, only to find they could not pass immigration
Others were heading home, only to find their flights had been cancelled
Hundreds of people were left stranded in Philippine airports on Monday night after the country began enforcing a ban on travellers from
Taiwan
entering the country.
The Philippines Department of Health (DOH) said on Monday afternoon that because the World Health Organisation classified Taiwan as part of China, travellers from there were being included in a temporary ban on tourists from China, Hong Kong and Macau. That ban was implemented on February 2 by President
Rodrigo Duterte
 in an effort to combat the spread of the
novel coronavirus
.
Taiwan does not consider itself a part of the People's Republic of China, but is regarded by Beijing as a renegade province to be reunited with the mainland, by force if necessary.
The island has recorded 18 confirmed cases of the virus and no fatalities; the
Philippines
 has three confirmed cases and one death.
According to Taiwan's Tourism Bureau, about 540 tourists and 21 Taiwanese tour groups were stranded in the Philippines as of Tuesday afternoon.
A spokesperson from the Taipei Economic and Cultural Office in Manila told the South China Morning Post that some of them had not even left the airport. "We were quite taken aback by the implementation [of the ban]," said the spokesperson.
Taiwanese airlines have cancelled or adjusted flights between Taiwan and the Philippines, with some carriers operating return legs to Taiwan to bring home stranded passengers.
Philippine carriers Cebu Pacific, Philippine Airlines and Philippines AirAsia said they had cancelled all flights between Taiwan and the Philippines starting Tuesday.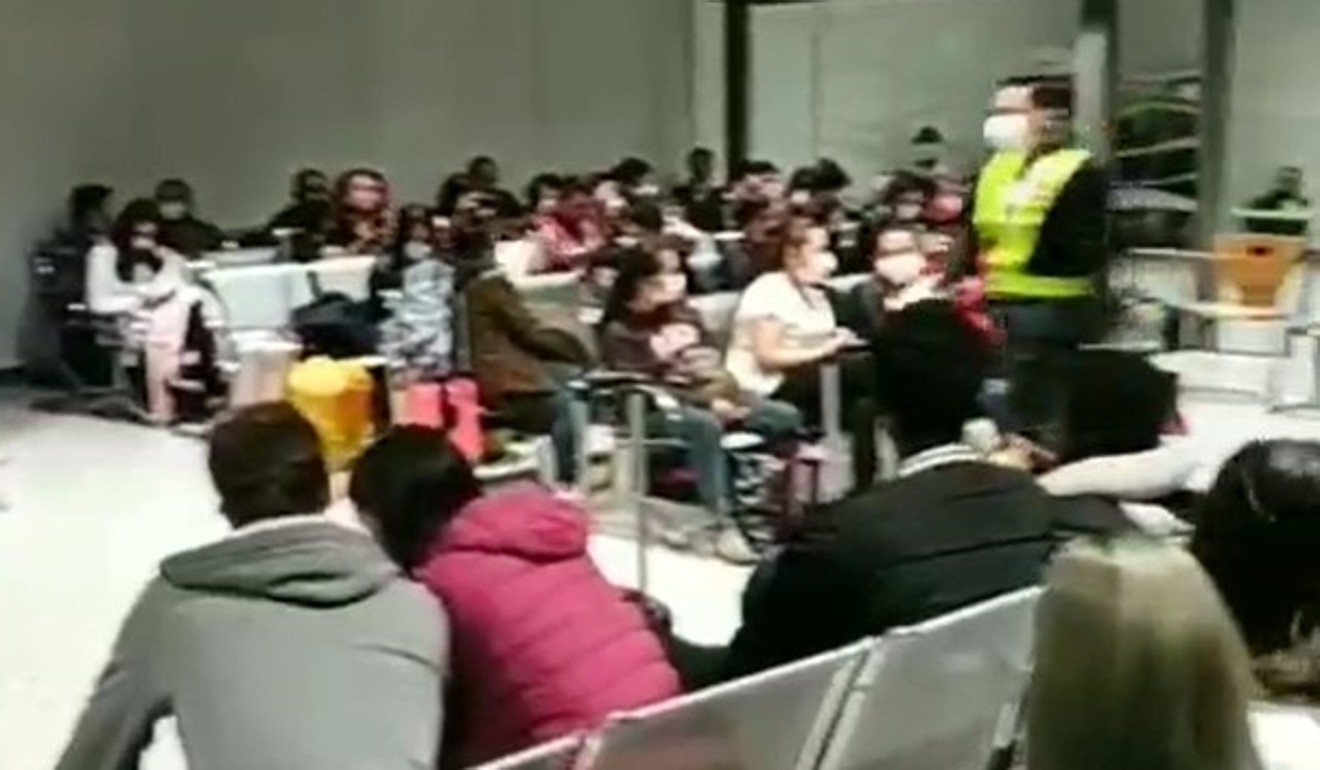 'ANGRY AND HELPLESS'
One Taiwanese passenger who asked to be identified by her surname, Lin, left Taipei Taoyuan International Airport on an AirAsia flight at 8.30pm on Monday and arrived at the Mactan-Cebu International Airport in the Philippines at 11.10pm only to spend the next nine hours in a seating area after the airline's employees informed her foreign nationals arriving from Taiwan would not be allowed through immigration.
"I felt angry and helpless," said Lin, 20, who had planned to spend five days in Cebu.
Chueh Yu-hsuan, 23, who was on the same flight, said that foreigners were told they could not enter the country, while Filipinos were required to wait two hours before passing through immigration.
Despite the Monday afternoon statement by the DOH, many travellers from Taiwan had decided to try their luck entering the Philippines after the Manila Economic and Cultural Office (MECO) chairman Angelito Banayo had said he was not aware of a travel ban.
AirAsia employees told Chueh before he boarded that they did not know whether Taiwanese would be allowed to enter the Philippines. "They said, 'You have to decide whether to [board] or not," Chueh said.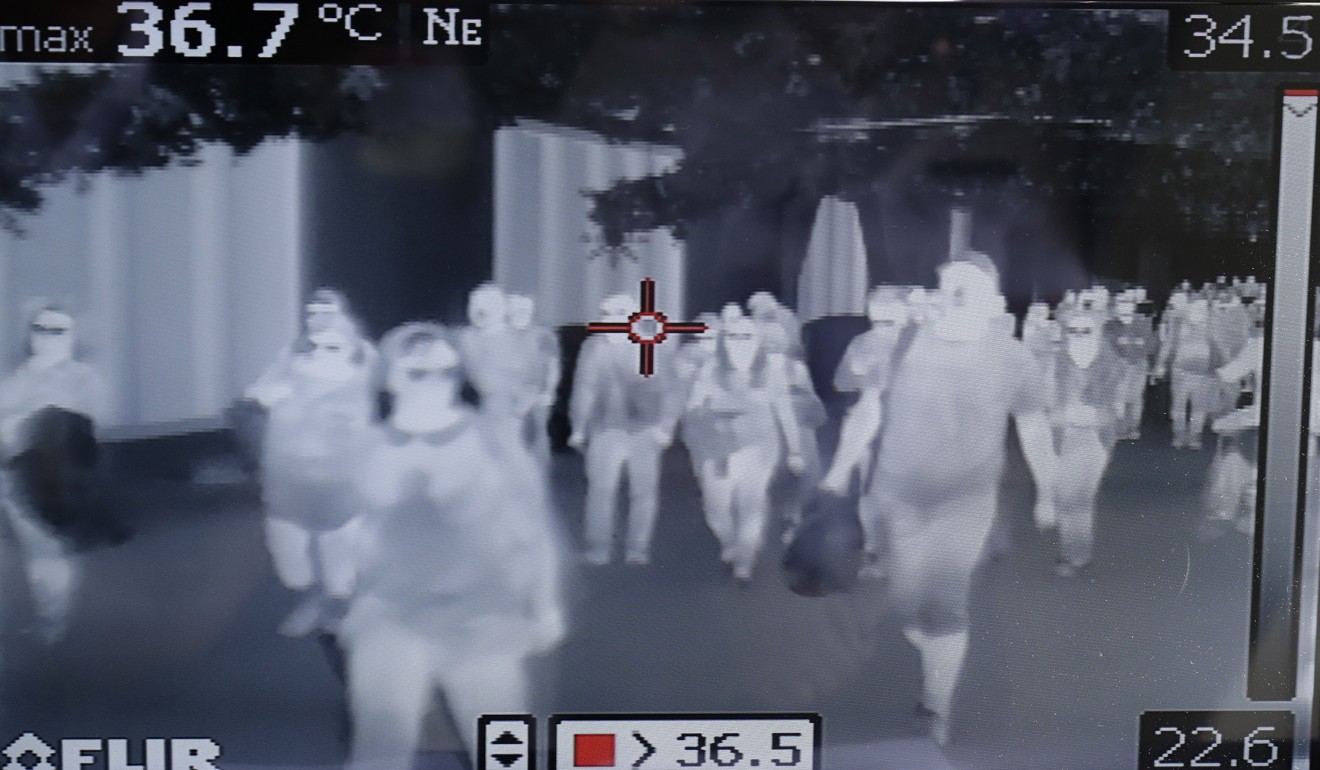 In Cebu, passengers spent the night on metal chairs and were given snacks and water two hours after landing, Chueh said. At around 2.30am, passengers were told they would be flown back to Taipei, but they received no further information until 8.30am, just after they were given breakfast.
"Nobody slept well," Lin said. "All of us just wanted to go home."
EFFECT ON MIGRANT WORKERS
The travel ban also affects Filipino migrant workers planning to travel home from Taiwan, said Gilda Banugan of Migrante International – Taipei, who was told by MECO's Taipei office that it would work to extend entry permits for Filipino nationals in Taiwan affected by flight cancellations.
The entry ban does not cover Filipino nationals, but many who are visiting or residing in Taiwan have become stuck there after their upcoming flights were cancelled. The Philippine labour secretary said on Monday that Filipinos affected by the travel ban would each be given 10,000 pesos (US$198) in financial assistance.
MECO's Taipei office declined to comment when reached by the South China Morning Post.
More than 115,000 Filipinos live and work in Taiwan, mostly as domestic carers, factory workers and fishermen.
Before Monday, MECO had required travellers from Taiwan to provide entry and exit information from Taiwan's National Immigration Agency, and to have it stamped by MECO, showing they had not travelled to China, Hong Kong or Macau in the past 21 days.
Eric Domingo, the DOH undersecretary who announced the Philippine policy on Monday, claimed that travellers from Taiwan had not been allowed into the country since February 7.
But multiple travellers said MECO's Taipei office had continued to approve the entry and exit documents as of Monday afternoon, with travellers entering the country via Clark International Airport as late as 10.30pm on Monday.
Domingo said an inter-agency task force would meet on Wednesday, February 12, to discuss the situation.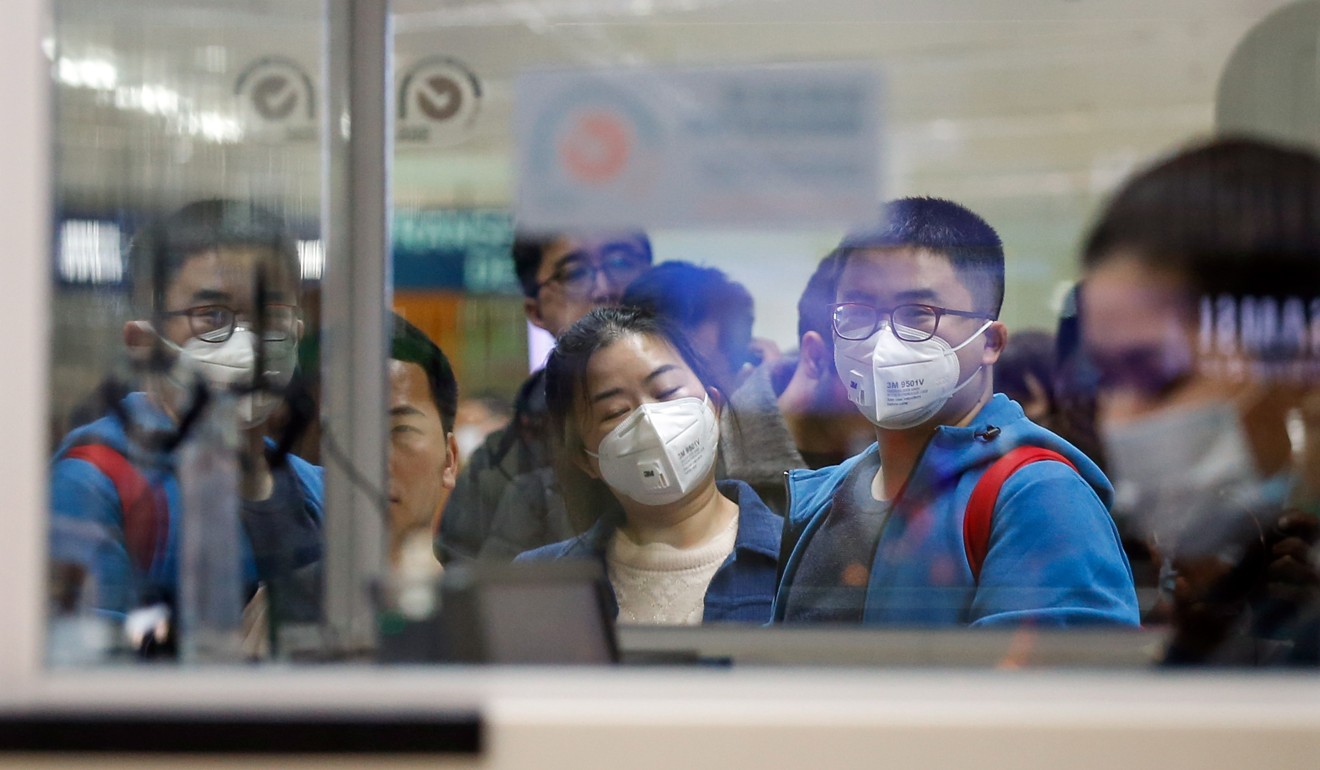 Some travellers scheduled to leave Taiwan on Tuesday morning did not find out their flights had been cancelled until arriving at Taipei's airport.
The Philippines and Italy are the only two countries to cancel flights from Taiwan in response to the coronavirus outbreak.
Yuri Baral, assistant researcher in the international exchange department of the Taiwan Asia Exchange Foundation, said the "hurried implementation" of the Philippine ban would fuel public suspicions that the country's leadership was pandering to Beijing.
"There is a belief that failing to communicate with Taiwan authorities before the announcement is to do with appeasing [Beijing]," Baral said.
Advance coordination among Taiwanese and Philippine agencies, he said, would have mitigated "the complication of dealing with hundreds of stranded people in both [places]."
Purchase the China AI Report 2020
brought to you by SCMP Research and enjoy a 20% discount (original price US$400). This 60-page all new intelligence report gives you first-hand insights and analysis into the latest industry developments and intelligence about China AI. Get exclusive access to our webinars for continuous learning, and interact with China AI executives in live Q&A. Offer valid until 31 March 2020.